Courtesy of PD Photography.
Many couples enter their wedding journey attempting to have a perfect planning process in hopes to avoid any errors happening on their wedding day. With so much focus on details like vendor lists and guest logistics we don't see much guidance for brides about anticipating the common mistakes that can occur with bridal fashion. Even though some of these mishaps can have a tremendous impact on a bride's wedding experience.
So to help you mitigate any fashion related mayhem, our editorial team has come up with our top tips for how to avoid five fashion mistakes.
Courtesy of Second Shot Photography
1. Train Trouble
No one can deny the appeal of a majestic wedding train. To the point where finding the gown with the perfect train is usually a major deciding detail when saying "yes" to the dress. But a factor some Brides forget to consider is wearability and practicality.
Although a long and dramatic train might prove strikingly stunning for pictures and that coveted walk down the aisle, if you plan to wear your wedding gown post-ceremony, you might very well find yourself struggling to keep up with the yards of flowing fabric. To combat this common issue, look for a design with a detachable train or ask your consultant what options are available for a bustle. Anything to prevent your dream train from dragging carelessly as you dance the night away.
Courtesy of YNOT Images
2. Down Under
When we usually think of Bridal lingerie and undergarments it's in regards to the wedding night and honeymoon duties. However, you also need to have the proper undergarments to go under your dress. The right option is all based on your needs and what works best with the dress design.
If you're wearing a fitted dress it be best to where seamless underwear to prevent the appearance of lines. If your desire is to shape and sculpt the body, opt for garments with control. Also as the popularity of pre-ceremony photo sessions continues to grow, you may need something delicate to wear under a sheer tulle or lace robe. And if nothing else, this is such a special day. Why not wear undergarments' that look and feel just as beautiful as your dress?
Courtesy of Second Shot Photography.
3. The Perfect Fit
Shoes are some women's best friend and certainly hold a top spot of importance in a bride's wedding fashion. But when shopping for the perfect fit, most brides only take aesthetic into consideration without comfort. ease into the equation. Although the wedding day is a joyous day, it is also long.
You'll be walking down the aisle, standing at the alter, making rounds to greet guests, and then dancing the final moments away. Not sure how comfortable a pair of shoes you're interested in wearing is? Take your top choices for a test drive before making your final pick. And if you still prefer to prioritize style, grab a pair of relief insoles to hopefully bring some relief.
Courtesy of Second Shot Photography
4. Bigger Isn't Always Better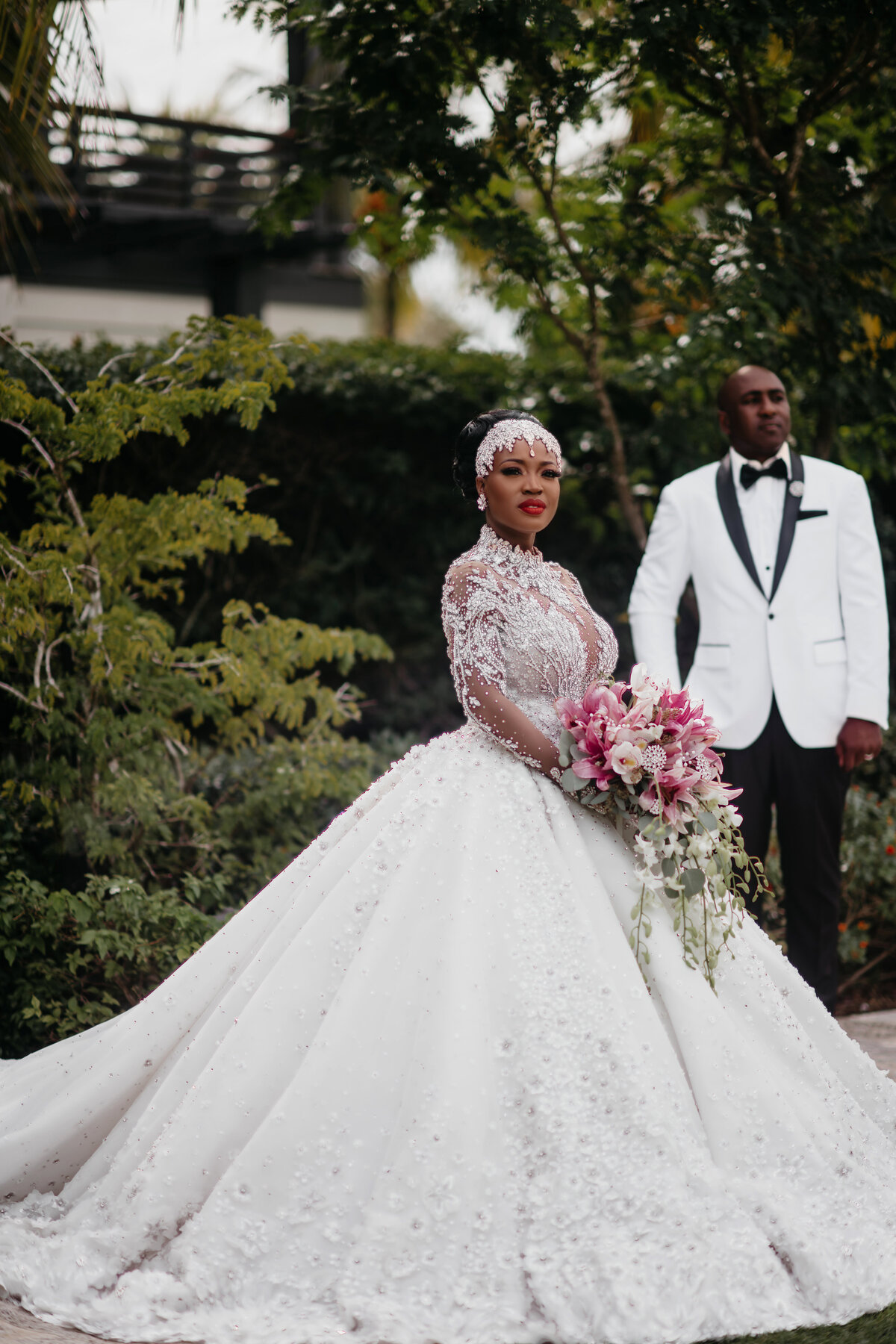 If you're a bride that considers bigger to be better when it comes to your bridal gown, consider the fabric. When wanting volume for your gown, it's easy to go for boned skirts that are stiff in design to upkeep that dreamy, big shape every princess aesthetic bride longs for. But in reality, it's not always the easiest to navigate.
When searching for your perfect gown, if you do want a voluminous skirt, opt a ball gown made with lighter fabrics like tulle and organza that can layered to give that dream, princess-like volume that you're looking to achieve. This is also a way to justify a second look. No need to worry about the weight of a ball gown when you have a second option ready for the reception.
Courtesy of PD Photography
.
5. Dress Code
Whether you've been dreaming of your wedding gown since you were little girl or just starting to think of what you may want now that you're a bride-to-be sometimes when we get an idea for a style of dress in our head it can be hard to consider other options. One of the biggest mistakes brides make in looking for their perfect wedding dress is being so stuck in what they think they want in a dress that they miss out on they really want for their wedding. Which is for it to be a beautifully styled day where all things are visually aligned.
This is not to say don't have a vision but as you start to develop the style of your overall wedding you may find other styles and ideas may be more fitting for your overall vision. What we don't want is for your look not be in cohesion with the rest the wedding day. So although you may think you know exactly what dress you would like to wear, take a few hints from your venue, décor, and even the time of year. All of these factors should play a part in the type of wedding dress you ultimately end up with.
Courtesy of Amy Anaiz Photography
Written by contributing Fashion Writer, Kennedi LéShea.