In 2006 on the campus of the University of North Carolina at Chapel Hill, it was love at first sight for Ed when he first laid eyes on Nekia. From that moment on, he knew that he would do whatever it took to have her in his life. Shortly thereafter, the two went out on their first date and the rest is history. Share in the joy of their stunning wedding day captured by In His Image Photography.
Bride: Nekia Barham, 31, Attorney
Groom: Edward Barham, 31, Construction Sales
Photography by: In His Image Photography
Place of residence: Miami, FL
Wedding date: November 9, 2019
Wedding location: The Grand Marquise Ballroom, Garner, North Carolina
Wedding theme/motif/inspiration: Elegant and Opulent, featuring white, red, and gold.
Honeymoon Destination: Cairo, Egypt
Engagement Story:
Ed took Nekia on what she thought was a "just-because" trip to Paris. He surprised her with a photography session in front Paris' memorable landmarks. Ed and the photographer made a secret arrangement where he would touch his hat to signal to Ed that it was the perfect moment to propose. At that moment, Ed got down on one knee in front of the Eiffel Tower and popped the big question. Needless to say, the photo shoot was a big success!
What makes your love special?
We share the same birthday in the same year, and took that as a sign that we had a special connection. We really get each other and enjoy spending time together. We like all of the same things and can finish each other's thoughts. We motivate each other to be our best selves and we aim for the stars in everything we do.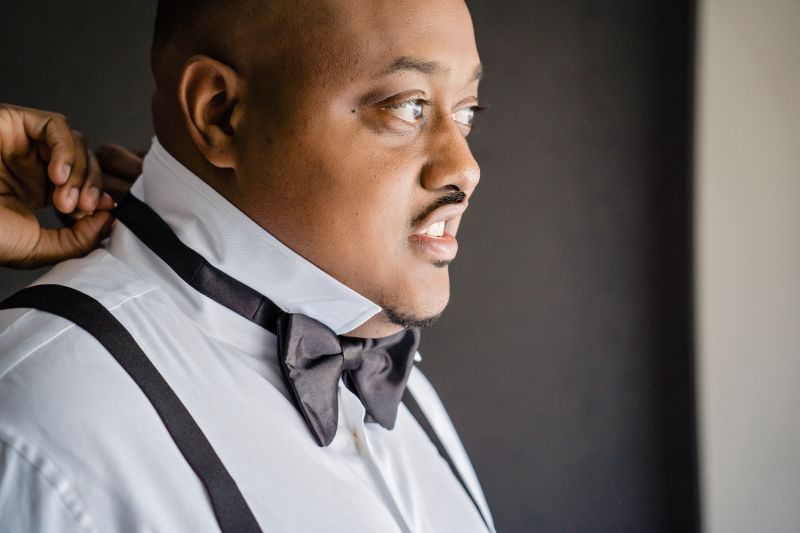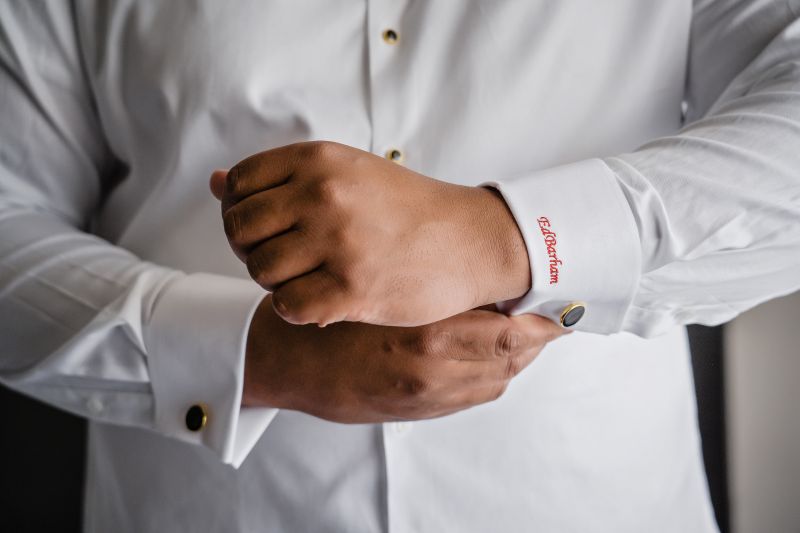 From the bride:
Everything about our wedding experience was perfect. Our wedding planner, Nishaka, was meticulous in understanding how important every detail was to us and her professionalism made the entire experience smooth and enjoyable. I enjoyed getting ready with my friends in the bridal suite, walking into the wedding space to see the culmination of glamour and elegance, and tears of joy on my husband's face. The food, music, and emcee were all terrific. I felt like a princess all day long and wish I had more days where I got to marry my King.
From the groom:
It was amazing and full of several surprises. I received several amazing gifts from my wife and all of my groomsmen were on time. My designer for my suit and accessories was very helpful and made my look perfect. When the door opened and I saw my beautiful wife coming down the aisle it was a feeling I will never forget. The DJ was amazing and kept everyone jamming and our emcee–let's just say he kept everyone laughing and kept the party LIVE!
Your best/most memorable moment:
Seeing my wife smile coming down the aisle and saying our vows.
Wedding song, explain choice for song:
"At Last" by Etta James because it is a classic and we have been waiting for this day for a long time.
Favorite wedding detail:
Flowers were amazing! The cake had the Eiffel tower on it, and the food was plated and amazing! We also had a celloist playing while we walked into the venue.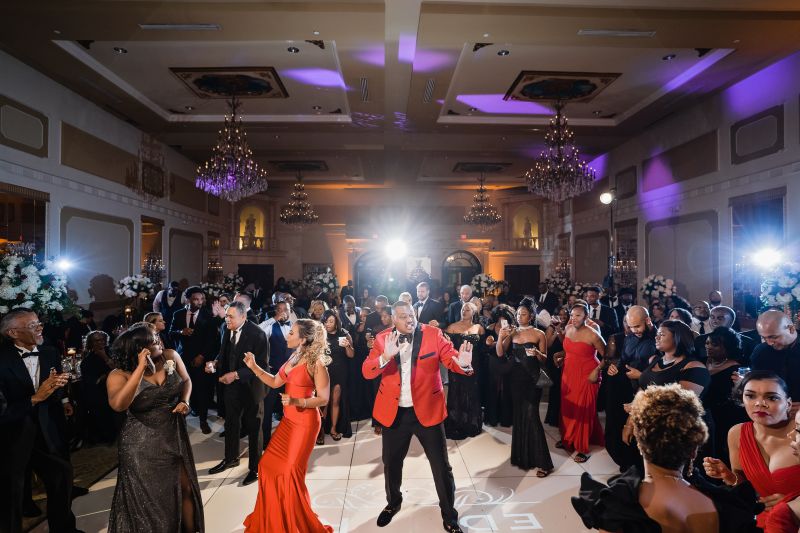 What are you most looking forward to as a married couple?
Buying our first home as a married couple, raising children, and making each other better a person every day.
Advice for a Bride/Groom on their wedding day:
Enjoy every moment of the day because it goes by so fast. Try to say hello to everyone that came. Try to get a picture with every guest and take in the entire space! Also, relax and have fun! It's one day you will never get to do again!
Congratulations to the happy couple! We wish you a fruitful marriage and many years of wedded bliss!
Sources
In His Image Photographer|Nishaka Proctor|Grand Marquise|Bdahttv|Maggie Sottero|The Dessy Group|The Robert Jamison collection|Cake Couture|Unforgettable Food Affair|Total Wine|Cool Receptions|Curls by Christina|Tiwa Lawrence|Blossom Artistry|UR Invited