Tamisha and Emmanuel met in 2002 during a mission trip to Ghana and been together since then. Within three years they married. This pair continued to live their lives in wedded bliss, but after 12 years, they decided it was time to renew their vows. Check out Tamisha and Emmanuel's intimate and sentimental vow renewal at the Brooklyn Historical Society, captured by Senshi Lion of Impressenshi.
Wife's full name, age and occupation: Tamisha Baako-Boafo, 39, Human Resources
Husband's full name, age and occupation: Emmanuel Baako-Boafo, 39, Real Estate
Place of residence: Union, New Jersey
Wedding date: May 7, 2005 (Vow Renewal May 7, 2017)
Honeymoon Destination: Caesars Poconos Resor, Poconos, Pennsylvania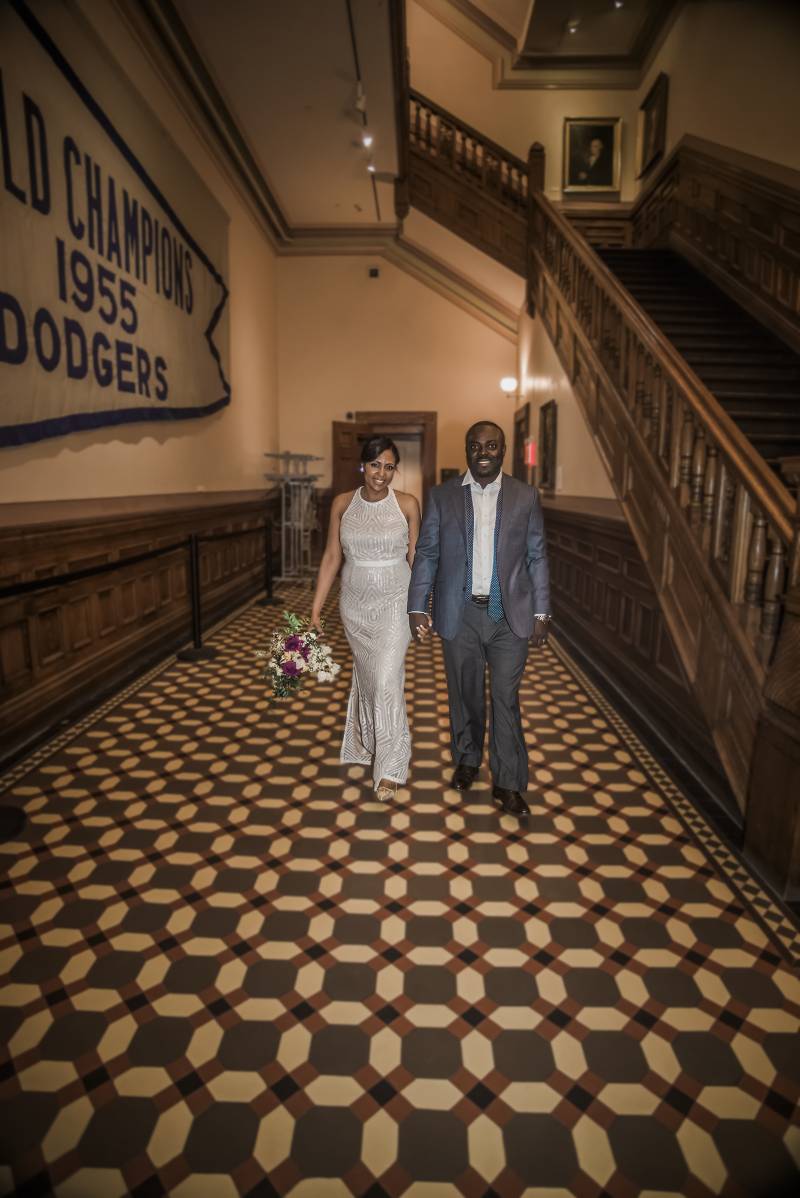 How did you know your partner was the one?
We were both drawn to each other's love for god and compassion for people.
What makes your love special?
Our foundation in our shared faith in Christ, which fosters an atmosphere of peace, understanding, patience and love.
Tell us about your partner:
Emmanuel is an incredibly talented, faithful, dedicated and funny man and father. I'm fortunate to have him as a mate.
Engagement story:
Emmanuel proposed in front of his parents, family and close friends.
From the Wife:
I loved my wedding. On that day, I felt calm and deliberate in taking in every moment before, during and after we said "I do."
From the Husband:
I felt nervous, excited, joyful and emotional all during the journey to saying "I do."
Wedding & Vow Renewal Details:
Wedding location and why you chose this particular place:
Our original location was Chateau Briand in Westbury, Long Island. It's a one-stop shop for ceremony and reception needs. We loved the venue!
Then our vow renewal was at the Brooklyn Historical Society, a long-standing building full of history that reflected our love and love of books.
Wedding song:
Our wedding song was "Draw Me Close To You." It was an appropriate song choice given that we had a three and half year long-distance courtship before marriage.
Were there any cultural or spiritual elements that you added to make your wedding unique?
For our wedding, we had beautiful centerpiece florals that included calla lilies and bear grass. The food and band were also amazing.
The unique element we had for our vow renewal was a live guitarist, which made our ceremony even more special.
Favorite wedding moment:
When we first got married, we had a corporate united prayer with all the attendees who blessed the marriage during our ceremony. There was an open mic for all attendees and a Ghanian dance segment during the reception.
Our favorite moment during the vow renewal was our first dance together.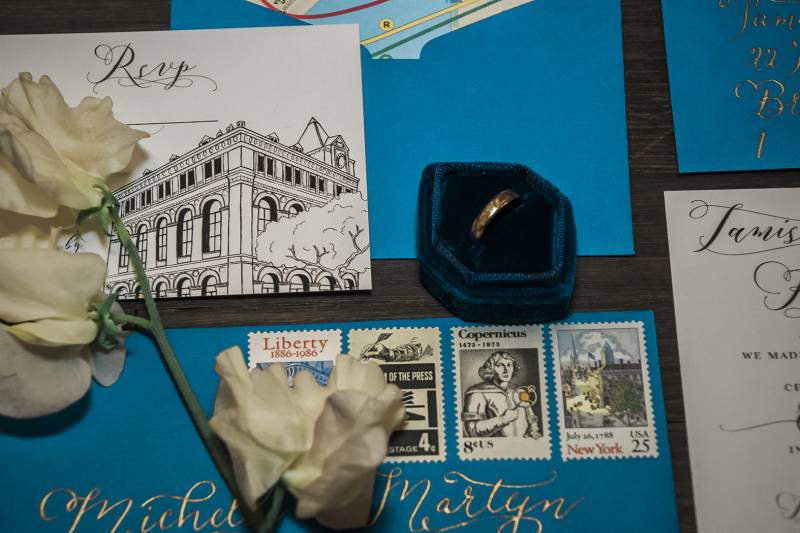 Your most memorable moment as a married couple so far:
We had an mpromptui duet together before thanking our guests for coming, which was an amazing experience. We also loved our vow renewal and the live performance by the guitarist.
What's the best part about being a married couple?
Being a phenomenal team. No "his" or "her" tasks — we get things done together and address each other's gaps, needs and demands.
What's the best advice you received about marriage that you actually use?
The only opinion that matters most is god's and your spouse's. Love bears all things and never let the sun go down on anger.
Congratulations to the happy couple! We wish you many (more) years of wedded bliss!
Sources
Senshi Lion|Allison Davis|Lina Kriesberg|Pineapple Street Designs|Alisa of Rosewood Floral Co|Daniella VillaRamos|Jaqueline of J Blends|Alyson Nicole Bespoke Bridal|Marchesa|Laundry by Shelli Segal|Black Lapel Co|Bayith|Samantha Bakes Cakes|Brooklyn Historical Society|Golden Lion Productions|Lace Betsy Wise Bridal