Sheila and Charles met through a mutual friend while they were students at the City College of San Francisco and have been together for over 50 years! To celebrate their milestone of the big 5-0, Sheila and Charles invited their closest family and friends to a wedding anniversary extravaganza filled with heartfelt toasts, dancing and lots of love. Check out this beautiful couple's timeless romance at the Hiddenbrooke Golf Club in Vallejo, California, captured by ML Cornwall Films.
Wife's full name, age and occupation: Sheila Phillips, 71, retired
Husband's full name, age and occupation: Charles Phillips, 72, retired
Place of residence: Hercules, California
Wedding date: April 2, 1967 (anniversary took place on 04/01/2017)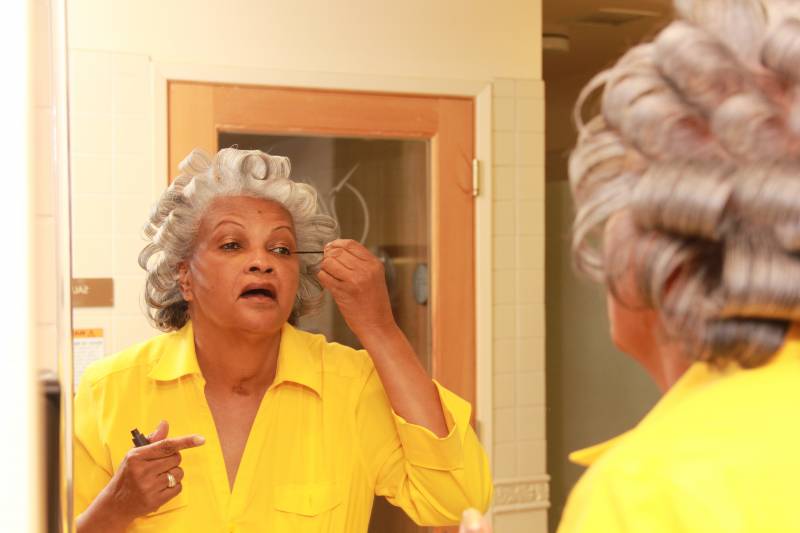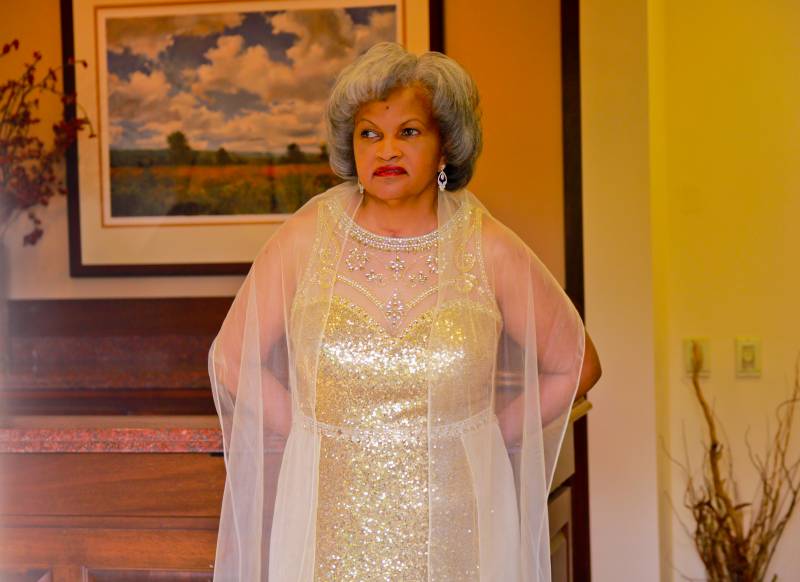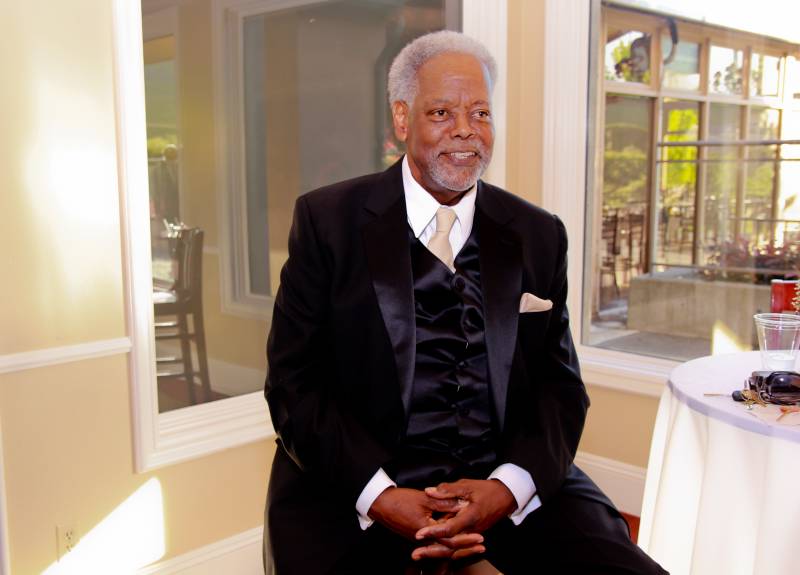 Tell us about your partner:
He is kind, loving and funny. After spending over 50 years together, he still makes me smile with his sense of humor, and we can now finish each other's sentences. He's a great husband, father and friend, and the love of my life.
How did you know your partner was the one?
He was always so protective, he made me feel safe, and he was very funny. We were always together, and we had the same interests.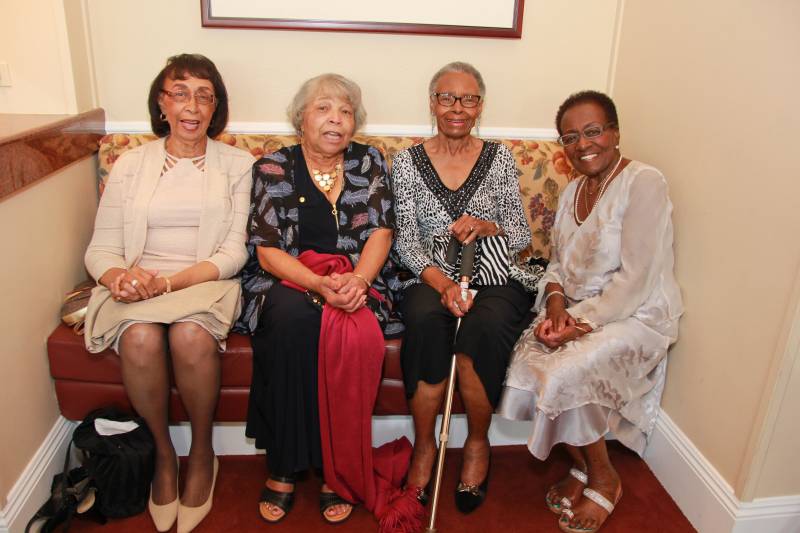 Engagement story:
We had gone out on a date and he surprised me with the engagement ring. I was so excited, I almost forgot to say yes! He couldn't wait to tell our parents.
What makes your love special?
Our love is special because we have weathered many storms together, but they have made us stronger, by God's grace!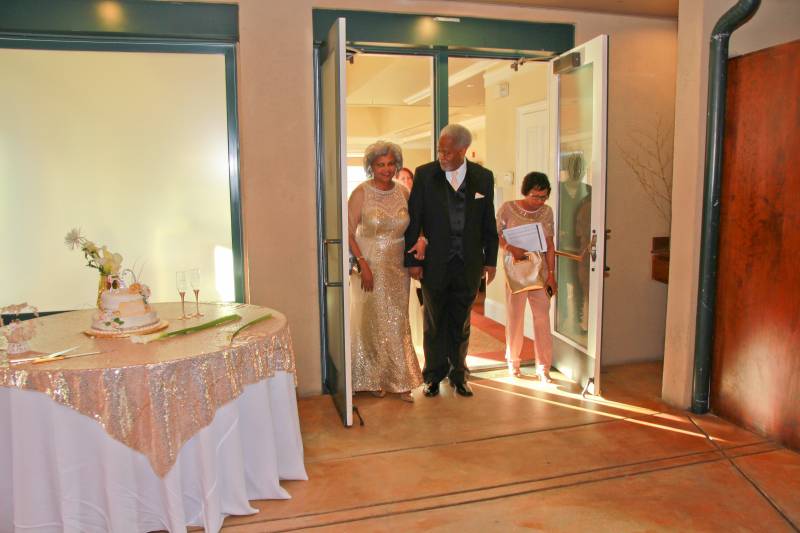 From the Wife:
Before we walked into the room, I was nervous and excited. My family and friends kept me in suspense, so it was a surprise when we walked into the event. It was so beautiful!
From the Husband:
I was nervous, too, but it was magical. I felt like I was on Cloud Nine, and I almost cried when we walked into the room.
50th Anniversary Details
Wedding location and why you chose this particular place:
The Hiddenbrooke Golf Club in Vallejo, California was recommended to us by a friend. We saw the sweeping views, and the venue was perfect for us. It was conveniently located near many of our guests; so it was really a hidden gem!
Wedding song:
"This Is My Promise" by The Temptations. The words in this song were essentially our vows, and it describes our life together.
Favorite wedding detail:
The decorations at the venue, which were arranged by family friends, and our soloist from church who sang "Inseparable," which is our favorite song. The food and cake were also delicious.
Were there any cultural or spiritual elements that you added to make your wedding unique?
We were blessed to have several pastors at our anniversary who have known us at different times during our 50 years together.
Favorite wedding moment:
Our favorite moment was seeing more than 200 of our family and friends and dancing to the music that was provided by our DJ friend, Kevin Dixon.
Your most memorable moment as a married couple so far:
Becoming parents and grandparents, as well as seeing all our four children complete college.
What's the best part about being a married couple?
Always having someone by your side that you love and trust. Having someone who you depend on and can share special moments with.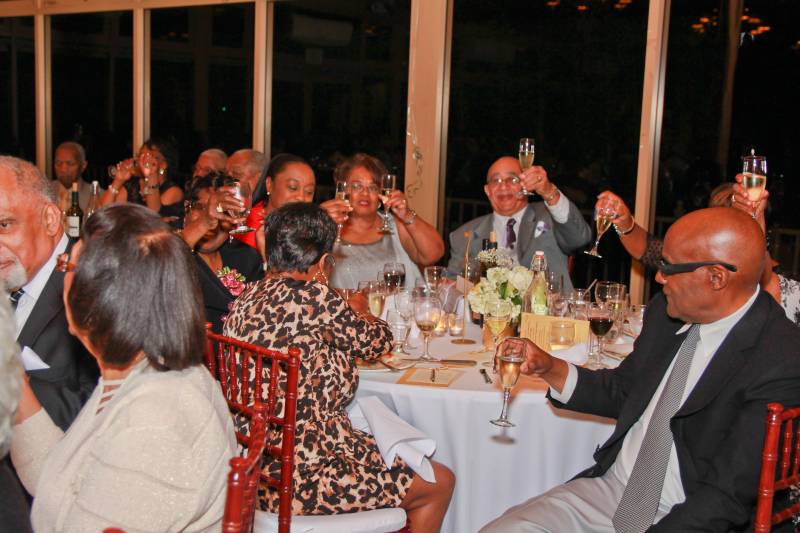 What's the best advice you received about marriage that you actually use?
Always believe in forgiveness, and be able to kiss and make up.
Please feel free to include any other interesting anecdotes about your relationship, wedding or future:
We have four amazing children and six grandchildren, and we enjoy traveling. We have been so blessed to having been surrounded by a wonderful family and friends who have always supported us through so many years. They helped make our 50thAnniversary the best! We thank God for allowing us to continue to be together.
Congratulations to the happy couple! We wish you many (more) years of wedded bliss!
Sources
ML Cornwall Films|Hiddenbrooke Golf Club|Proper Fashions Online Boutique|Alicia Mitchell|Hummingbird Bakery & Dessert Bar|Pen Factory|San Francisco Flower Mart|Wedding Paper Divas (now part of Shutterfly)