Grace and Jerry grew up in the same neighborhood, but would only see each other occasionally in passing. After going away for school in Windsor, Ontario to pursue Nursing, Grace returned to Toronto where she would pick up casual shifts at the same hospital where Jerry worked. One day in 2010, Grace walked out of a patient's room and bumped into Jerry. After exchanging BBM pins, the two stayed in contact and the rest is history!
To celebrate seven years of marital bliss, Grace and Jerry had a gorgeous photo and video shoot complete with the reciting of the vows they wrote on their wedding day. Get inspired by this breathtakingly romantic anniversary shoot captured by Big Fish Photography.
Wife: Grace Arhin, 33 years old, Registered Nurse & Lead Wedding Planner at Grace Arhin Events
Husband: Jerry Anim-Ansah, 35 years old, Clinical Nurse Manager
Place of residence: Toronto, Ontario, Canada
Wedding date: June 22, 2013
Video: https://vimeo.com/435282366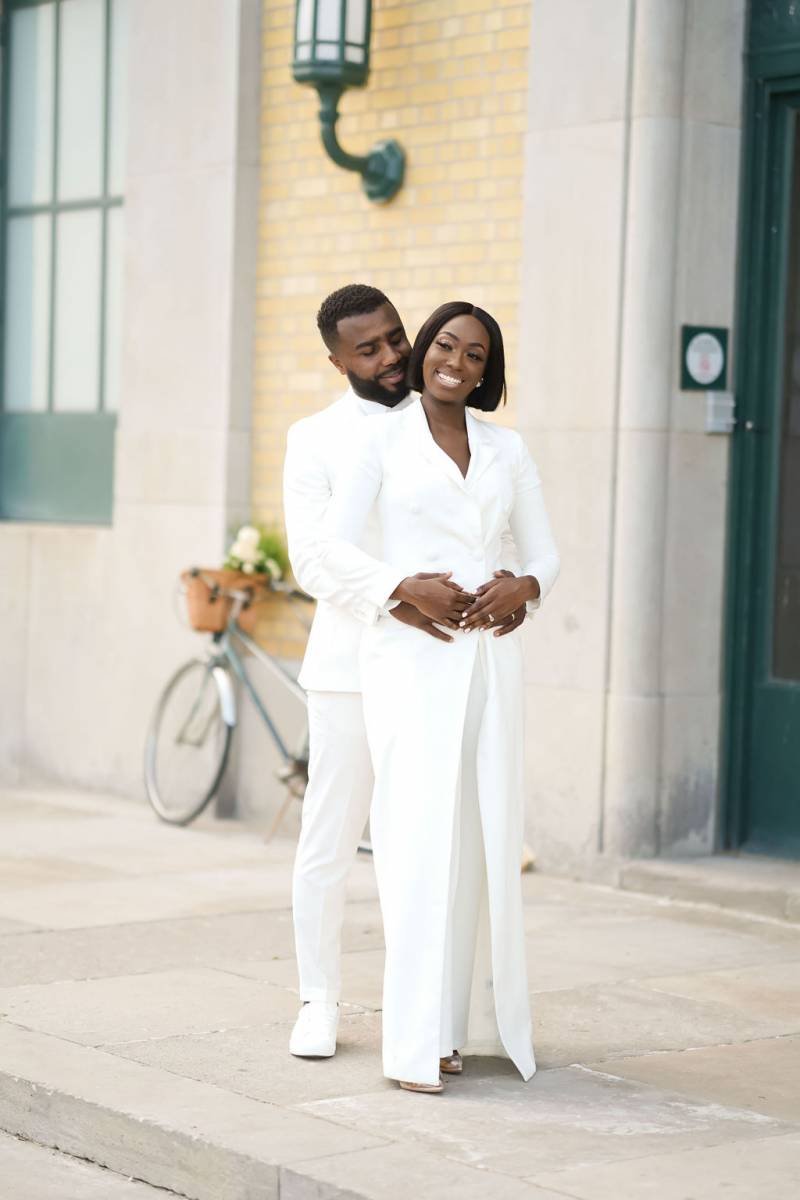 How did you know your partner was the one?
Grace had a child from a previous relationship who was three years old when the two met. She was very unsure how Jerry would relate to her son. When Jerry accepted Grace's son as his own while also appreciating and respecting the relationship that her son had with his father, Grace knew he was the one.
What makes your love special?
Grace is very extra! Jerry is the opposite, cool, calm and collected.
Engagement story:
Grace loves New York City. When Jerry decided that Grace was the one, he planned a trip to New York City for her to meet his grandmother. After dinner with Jerry's grandmother, the two took a stroll in Manhattan late at night. Jerry recommended taking a horse and carriage ride, but Grace adamantly refused. Instead, they continued to walk and headed down to Bryant Park. When Grace looked away, Jerry got down on one knee and asked Grace to be his wife!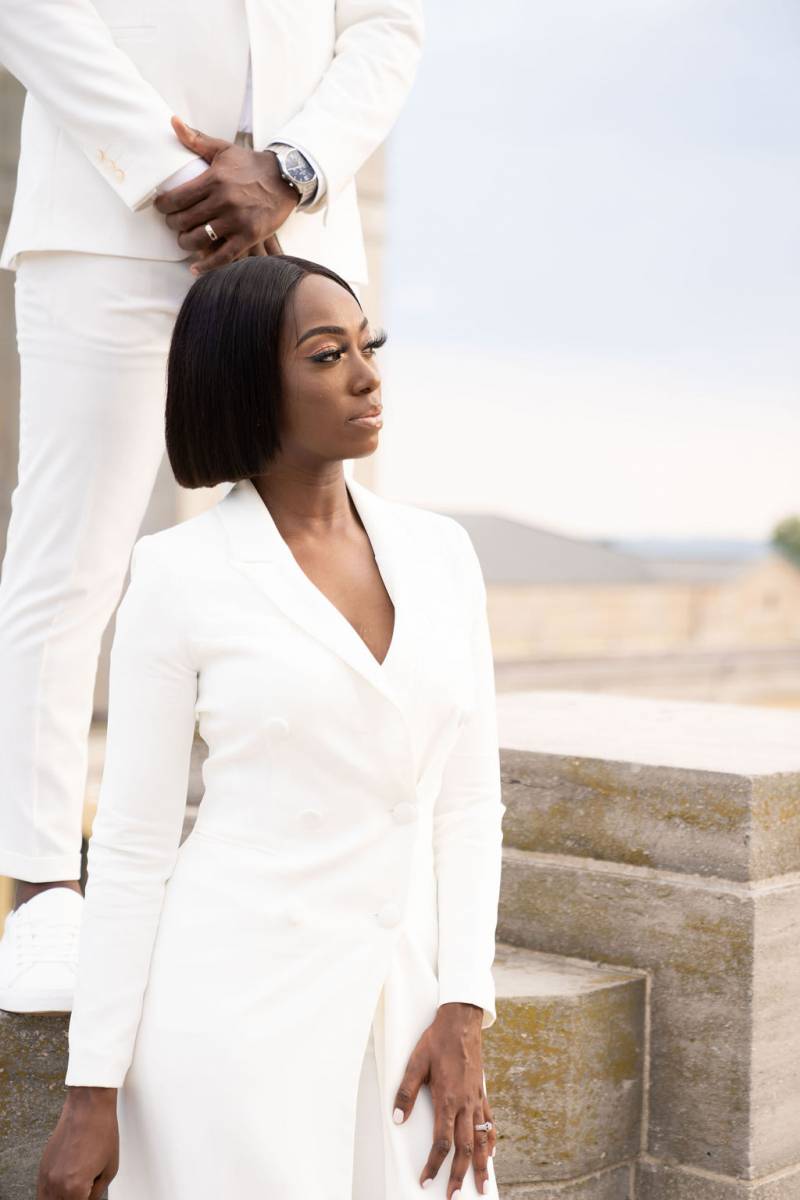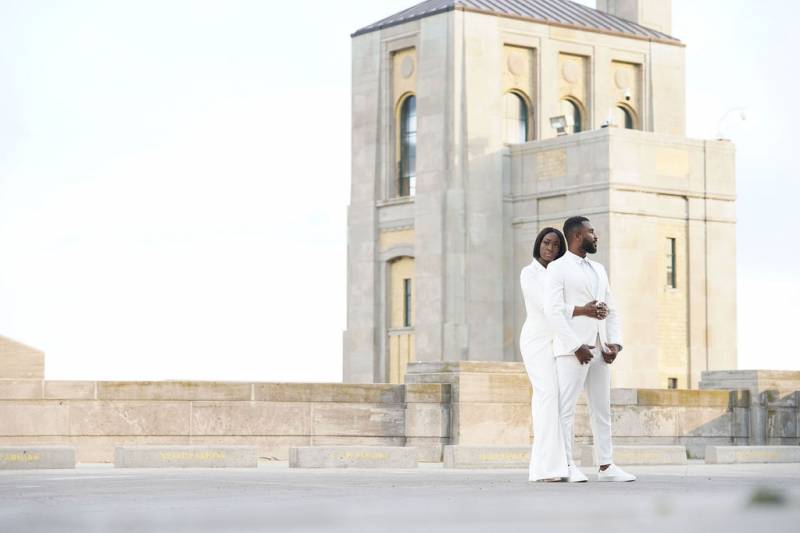 Wedding Details
From the Wife:
I thoroughly enjoyed planning the wedding; it's what motivated me to take event planning seriously. I love all things love, and details are extremely important to me. We had a huge wedding! Over 500 guests were present. Music is extremely important to both of us, so we had a live band and a DJ. We danced and laughed the whole night. Leading up to the wedding we both were dealing with so many emotions that the wedding was the climax. I was excited and nervous at the same time. As I walked down the aisle with my father and my son, all I could see were the tears rolling down Jerry's face. That is the most poignant memory for me of our wedding day because I understood what the tears meant.
Wedding song:
"Spend My Life With You" by Tamia featuring Eric Benet (the best wedding song ever!)
Favorite wedding detail:
The wedding cake and definitely the live band.
Favorite wedding moment:
Walking down the aisle to meet my husband-to-be as he tears up.
What was the inspiration behind the shoot?
We had plans to travel for our anniversary, but had to change our plans due to the current COVID-19 pandemic. Traditionally, year seven is not considered a milestone anniversary but, we beg to differ. Biblically, seven is the number of completion, so it has spiritual significance to us. We commemorated our wedding anniversary with a photo and video shoot at a picturesque venue in our home city, Toronto. We drew inspiration from current wedding elopement trends, as well as Solange's epic wedding. We both wore white suits and mixed vintage with new pieces.
Our favorite part of our anniversary shoot was when we exchanged our wedding vows that we originally wrote for each other seven years ago with other by the waterfront. We were not able to exchange our vows on our wedding day and had hid our vows from each other until then. Hearing the words we wrote from our hearts seven years ago was monumental. We look forward to what the future holds.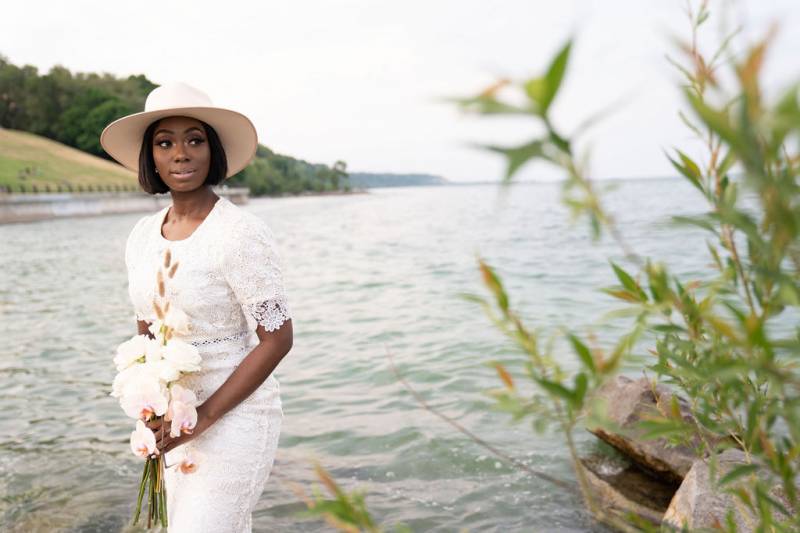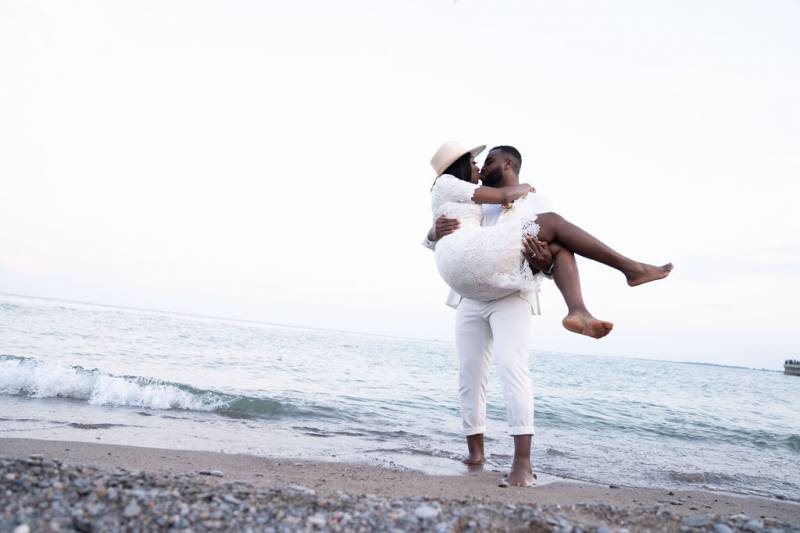 Your best/most memorable moment as a married couple so far:
Creating various memories with our families and our siblings, and the birth of our children.
What's the best part about being a married couple?
You have a best friend literally that you live with that understands your strengths and weaknesses and doesn't use it against you.
What's the best advice you received about marriage that you actually use?
Understanding each other's love language is so important. We both have completely different love languages, so over the years being intentional and considerate of how we relate to each other has been a learning curve. Jerry's is touch and quality time. Grace's is acts of service and words of affirmation.
Congratulations to the happy couple! We wish you many (more) years of wedded bliss!
Sources
Big Fish Photography|Infinity Films|Zara|Grace Arhin Events|Arthur Hair|Glamorous Rose|Mimosa Floral Boutique|The Tiny Things In Life