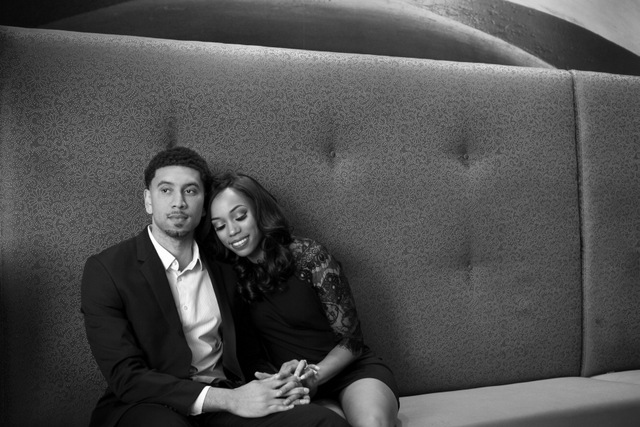 Brittney and Dwight, met in August 2011 on the first day of pharmacy school at orientation, and they can thank their alma mater, Xavier University of Louisiana for the fulfillment of their destiny. Their mutual friend, Lashira Williams, officially introduced them during the first week of class, and from that moment they knew they had something special. Dwight and Brittney's friendship continued to blossom throughout the semester, and in February 2012, the two crossed Kappa Psi Pharmaceutical Fraternity, Inc. It was then that they realized that what was happening between them was something magical, and the two started dating shortly after. February 16, 2012 was the day that they decided to make their relationship official. The two have been inseparable ever since, and are planning an elegant wedding in Baton Rouge, LA, next year. Check out their super sweet outdoor engagement session, captured by Warren Conerly Photography!
Bride: Brittney Nicole Johnson, 25, Pharmacist
Groom: John Dwight Fusilier, Jr., 27, Pharmacist
Place of residence: Baton Rouge, LA
Engagement Shoot Location: Downtown Baton Rouge
Wedding date: 1/15/16
Wedding location: Baton Rouge, LA
Wedding theme: Luxe, Elegant, Glamorous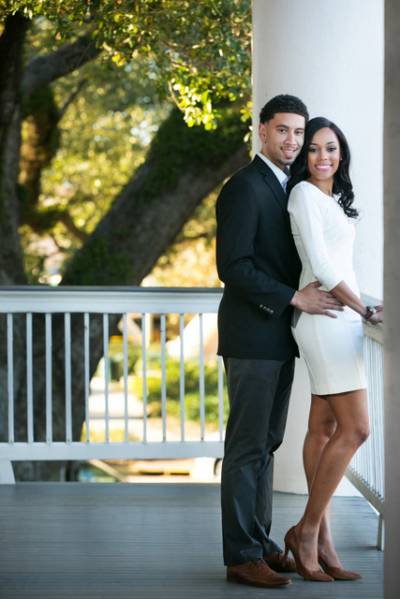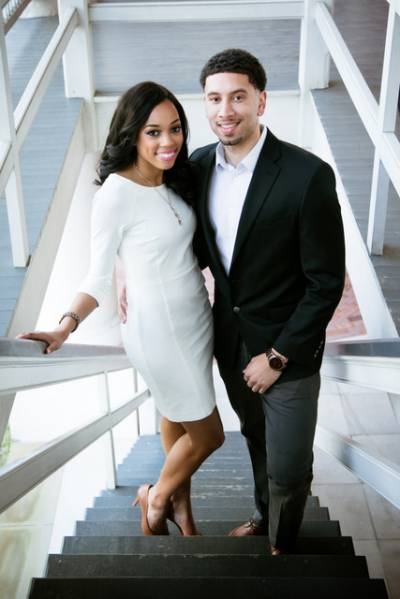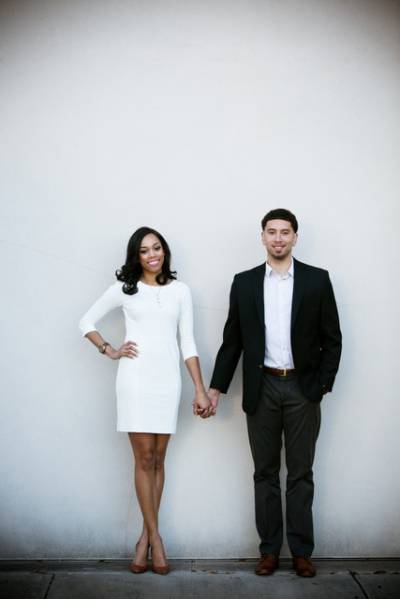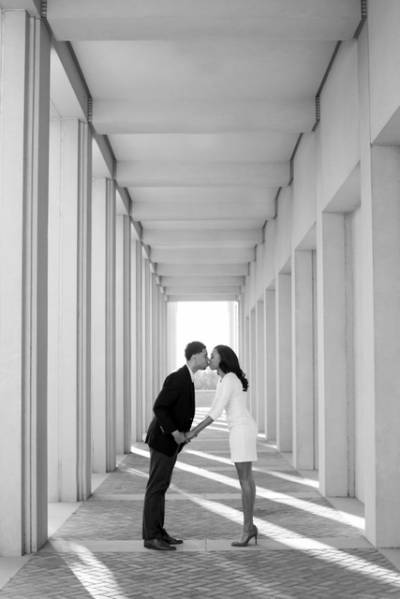 Engagement story from the bride-to-be:
12-13-14, was without a doubt, one of the most memorable days of my entire life. Dwight and I had just finished our 4th round of rotations and we were so excited for the Christmas break to begin. He and I had plans to go to my work Christmas party and then to go meet his family for dinner at Kona Grill. If anyone knows me, they know I love getting all dolled up, so I was really excited for the festivities. After we left the Christmas party, we headed to what I thought was a family dinner, but what really ended up being the most incredible moment of my life. We arrived to Perkins Rowe, but instead of heading to Kona Grill, we take a detour to go meet his family by this beautiful, giant Christmas tree, which was perfect for a photo opp! He and I head towards the tree for what I think is a picture, but instead… he takes my hands and starts his speech…and when he asked me, "Will you marry me?" the whole world stopped, and I was filled with excitement, "I SAID YES!!!!" When I turned to show his family, I turned to the biggest shock of my life. There stood my closest family and friends and a photographer to capture the beautiful moment. We all headed to one of my favorite restaurants Ralph and Kacoo's to celebrate the beginning of our forever. It was simply the most amazing experience of my life, and I am forever grateful and thankful to be spending the rest of my life with my prince charming.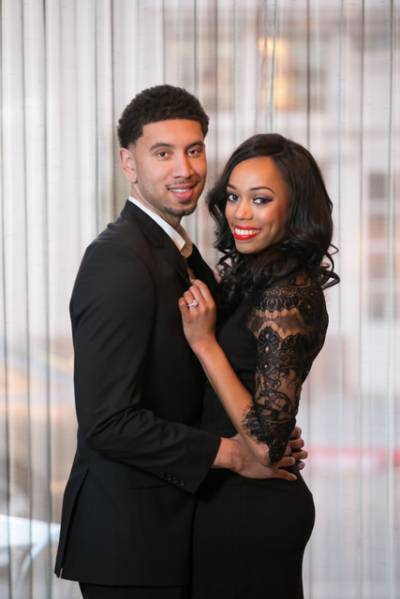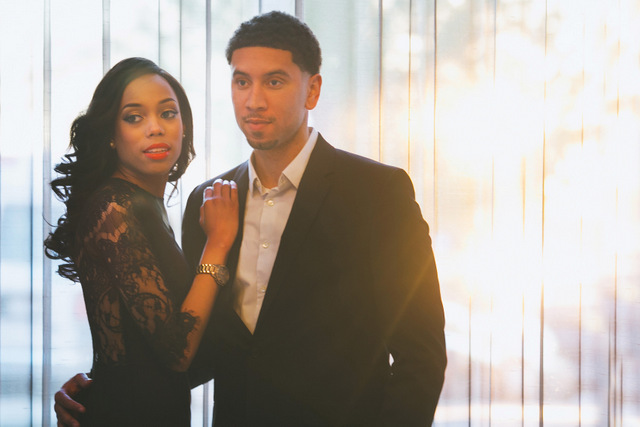 From the Groom: Walk us through the behind the scenes of creating this special day:
December 13, 2014 is a day that I will remember for the rest of my life. I remember waking up extremely nervous, knowing that our lives would be forever changed! We went shopping at the mall ALL day and I couldn't really enjoy the day since I had so much anxiety. I kept thinking about how I wanted this night to be absolutely perfect. As the evening came, we went to her bosses house for their annual Christmas party. Meanwhile, our family and friends were making their way to the big Christmas tree located in Perkins Rowe, the place where I was going to propose. The party was coming to an end when my mother called to inform me that everyone was there. As my princess and I made our way to the spot, I remember thinking about how much I loved her and knew I was making the best decision of my life. As we got out of the car, I had to pretend that I forgot my license, and her response was, "what do you need your license for, we aren't getting drunk with your parents." I still proceeded to hurry and stuff the ring in my coat pocket. We met my parents by the tree and we began to take a few pics. I grabbed her hand and looked into her eyes then got down on one knee. It was at that moment that it seemed like we were the only 2 people in the world. As she began to cry she looked around and there stood all of her friends and family, along with a photographer taking pictures of the whole thing.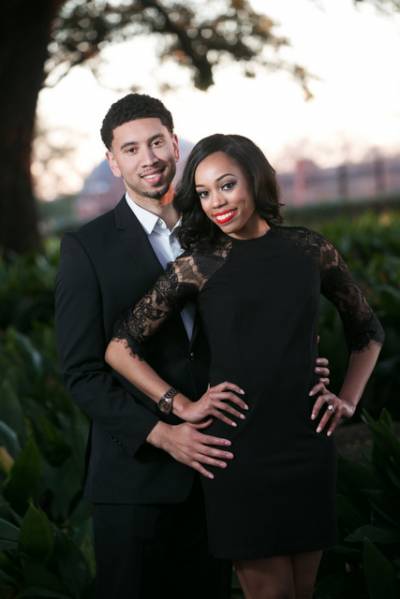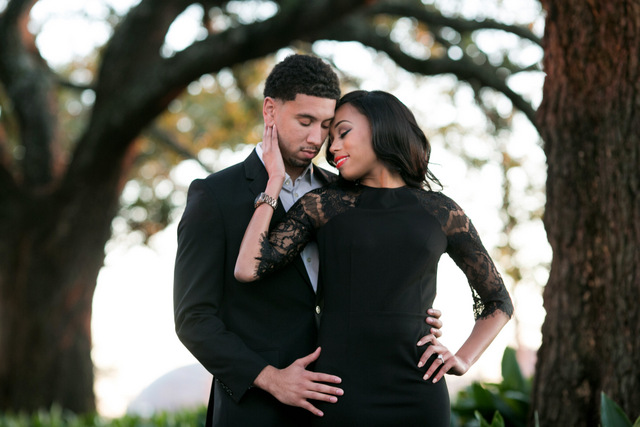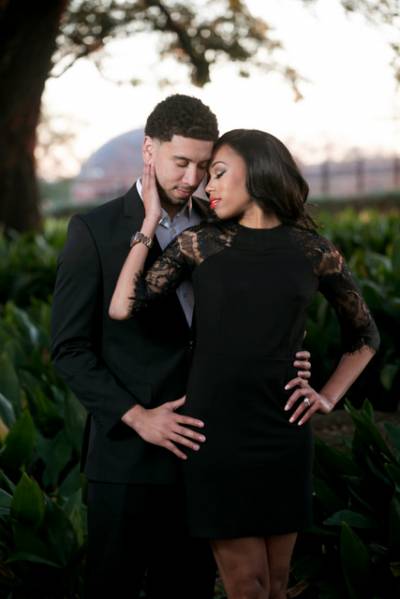 What was the theme of your Engagement session?
Going into the shoot, we wanted a chic, elegant, with a hint of couture, themed session. We just really wanted to have fun, make it as natural as possible so the love we have for each other could be captured on camera. It is no secret that there are not enough words in the world to express the love we have for one another. However, a picture is worth an infinite amount of words, I think our photographers did a great job!
What makes your love special?
The love we share for one another is truly indescribable. We can complete each other's sentences, comfort each other when the other is down, and we are each other's number one fan! We win together. We lose together. Throughout our relationship, we have been tested to balance our tough curriculum and our love life and we managed to come out on top, by both graduating with honors in May 2015, and getting successfully licensed by July 2015. We are pretty much inseparable, we are each other's best friends. We do everything from pray and worship together to hoop together, to keeping the romance alive by planning romantic date nights. The most unique thing about our relationship is that we were both collegiate athletes, I played volleyball at LSU and he played basketball for Nicholls State, so we both have a competitive nature and are hard workers. When we set goals, we like to see results. Lord knew what He was doing when He put us together, I cannot imagine someone more perfect for me!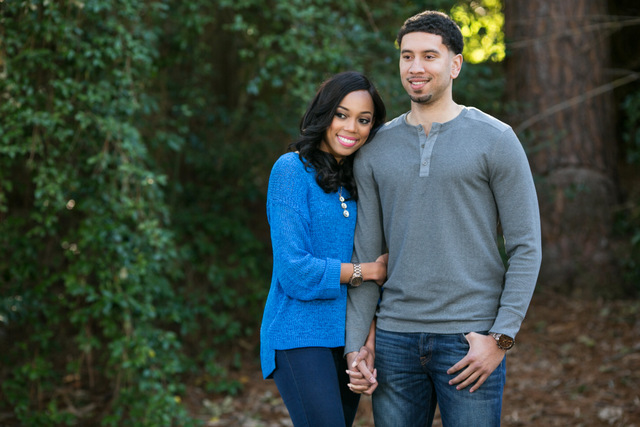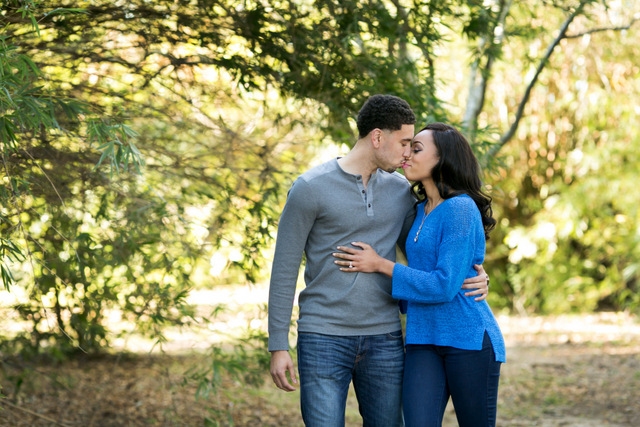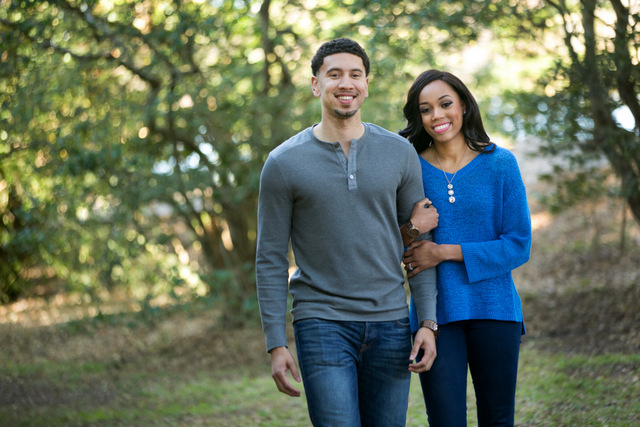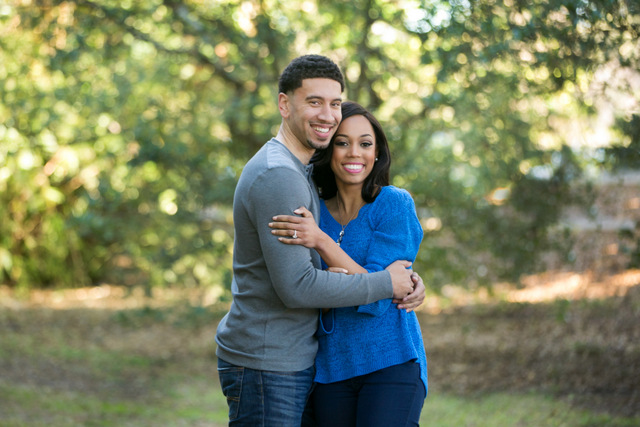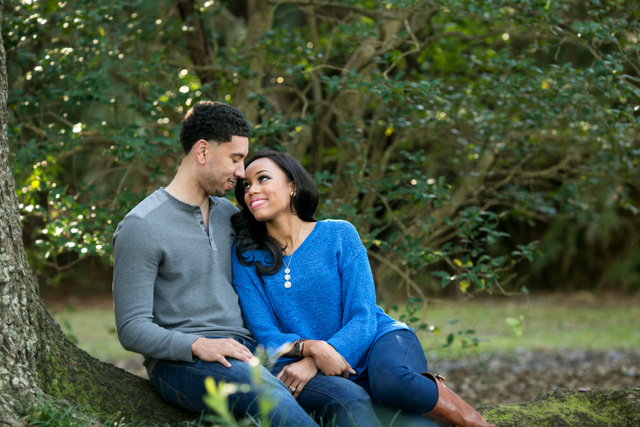 What are you most looking forward to about your wedding?
I am looking forward to literally everything (haha), but mostly, seeing each other on our wedding day for the first time and the exchanging of our vows in the presence of God, our family, and dear friends. I know it will be filled with precious moments that we will to cherish forever. This day will officially mark the beginning of our forever!:)
Have you started planning your wedding?
Absolutely! People would joke and say I had been planning long before I got the ring, but definitely by January 16th, I was so ready! We have lots of details planned, from our venue, to the decor and floral arrangements, to the band and photographer. I said yes to my dress back in February. We both agree that YOMO (you only marry once), so we are planning to have our dream wedding! I cannot wait until our big day!
Congrats to the happy couple Brittney and Dwight! We wish you a wonderful wedding and marriage.
Vendors:
Engagement Session & Wedding Photographer:
Beauty – Make-Up: Courtney Foulds
Event/Decor Designer – Gala Productions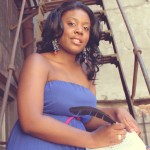 Curated by our Wedding Features Editor, C.K. Alexander. C.K. is the creator of the Single Bride Blog and the owner and founder of Love Ink and Brownstone Bridal. Keep up with C.K. on Twitter here: @Love_Ink