Deidra and Kimili met in 2007 when they were both managers for the UNC-Greensboro Women's Basketball team. During the basketball season the two spent most of their time with the same circle of friends at practices, traveling with the team, weekly dinners at local restaurants and Game Nights. Eventually the two got to know each other better and bonded over their joint love of pop culture. "If it weren't for me trying to prove that Friday Night Lights could possibly be the best TV show ever with a full series marathon, Greensboro "Snow Storms & Snow Days" and Kimili never turning down an offer for a free meal (I love to cook!) and him "courting" me with my favorite desserts, there's no telling where we'd be today," recalls Deidra. Check out their Grey, Purple and Hot Pink wedding at the Lofts at Union Square, in High Point, NC, captured by Alexa's Photography!
Bride: Deidra Williams, Wedding Planner
Groom: Kimili Long, Retail Supervisor
Place of residence: Greensboro, NC
Wedding date: 8/16/13
Honeymoon Destination: Charleston, SC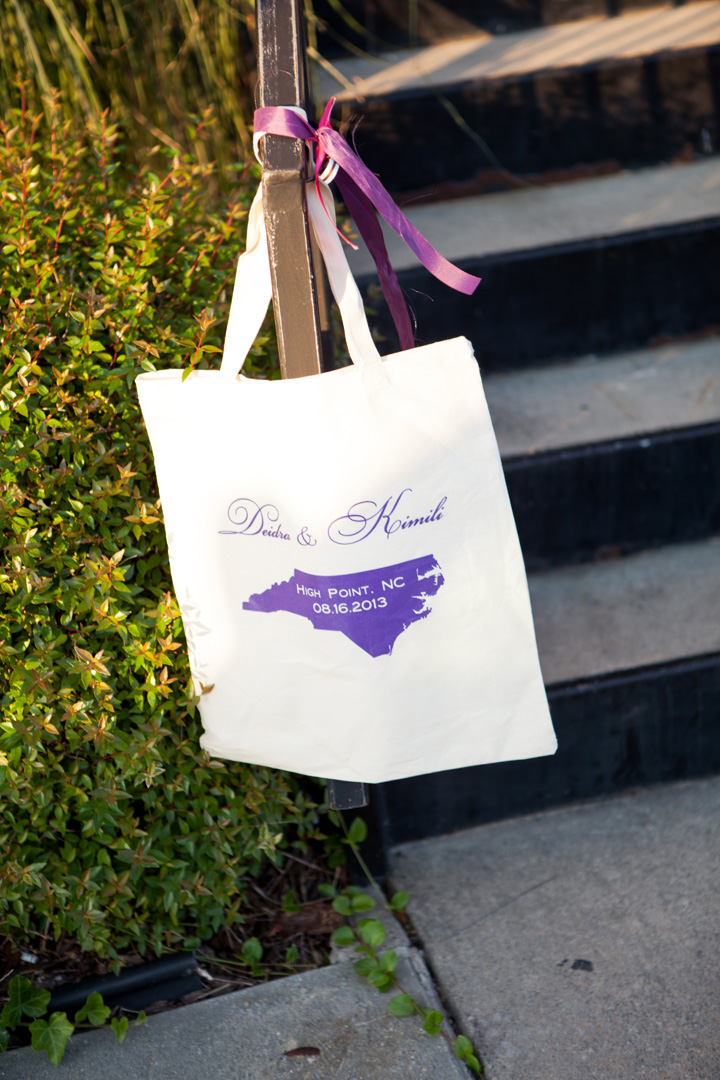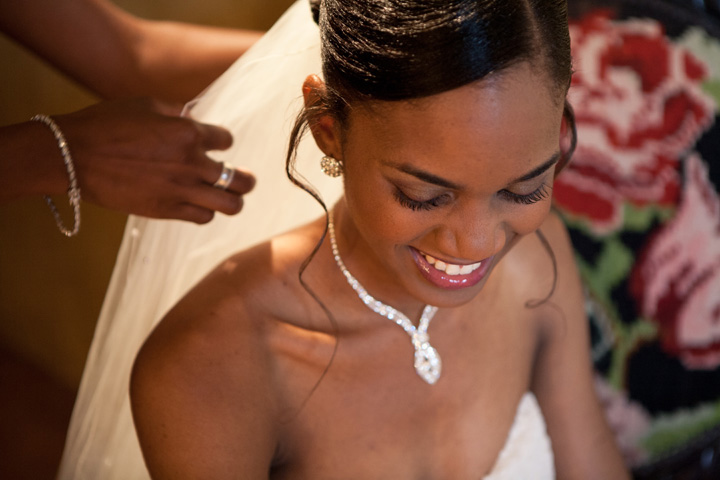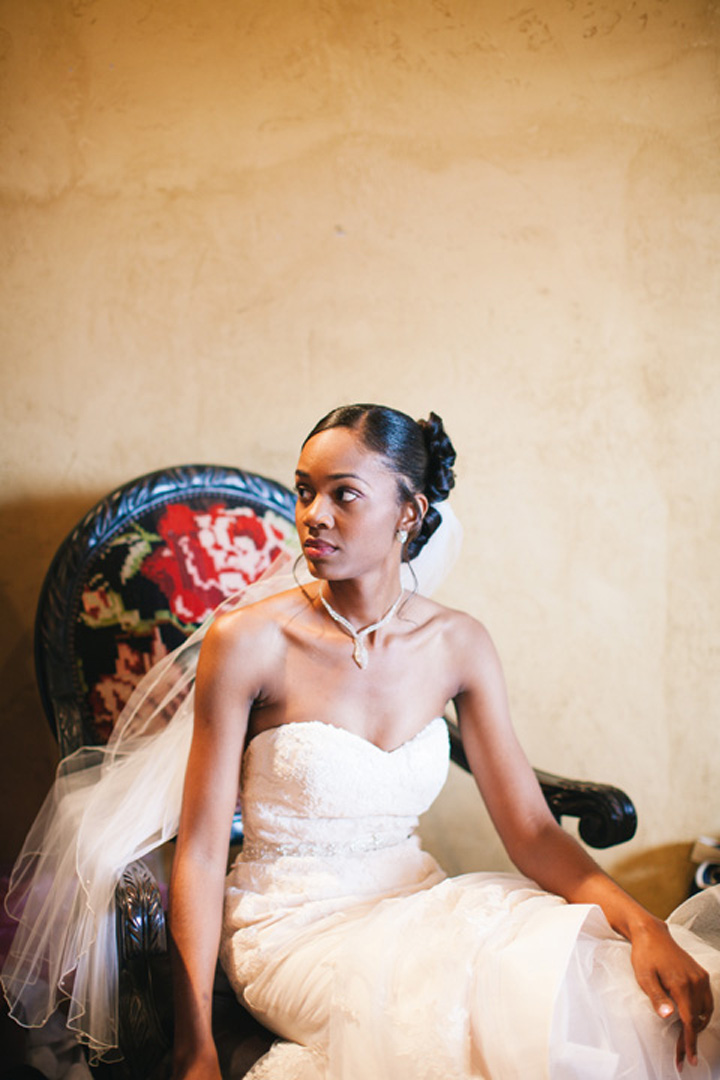 Engagement story :
According to Kimili, we have two engagement stories. The first engagement happened about two years ago. One morning I was getting ready to do laundry. I went through his gym bag to make sure there were no dirty clothes in it and stumbled upon a ring box. My heart immediately jumped out of my chest, even Kizzy (our Yorkie, who is always at my heels) could feel my excitement. I debated with myself and Kizzy for about 5 minutes whether I should open the box or put it back and practice my surprised face. My nosiness got the best of me and I popped open that box expecting to see an engagement ring. Well … my suspicions where totally inaccurate! Inside was the championship ring that the team Kimili was coaching at the time won the previous year. I guess that's what I get for being nosy! When I told Kimili the story he thought it was the funniest thing ever and still laughs hysterically about it to this day.
After sharing a few months of laughs over the ring box discovery, I decided that it was time to give Deidra a true proposal. I knew that for me to pull this off I would have to be careful and creative. I found the perfect ring, and the next step to make was to call her father and get his approval. After getting the approval from her father, the hardest part was coming up with the actual proposal and pulling it off without her knowing. The perfect situation came up, Ferron a friend of ours along with his wife Brittany who we often hang out with had recently gotten a promotion with his job. So I talked to him and set it up as both couples going out to dinner to celebrate his promotion, and during that dinner I would propose. Of course Deidra didn't make it easy even after I told her we were going out. She wanted to know why we were going out on a week day and not a weekend and why I chose the restaurant I chose. So after finally getting through all the questions I knew she would not even think I would be proposing that night, which was perfect. We went through dinner and had a good time sharing laughs with our friends. Once dinner was over we walked back towards our cars. This is where I had decided to propose. The restaurant was in downtown Greensboro, about a block away from where we took our Valentines photos the previous year. When we reached a spot near where we took our pictures, I suggested that we stop and take a quick picture. Now anyone who knows me knows I hate taking pictures, which should have been a give away that something was up, but she went with it not thinking other wise. After taking the first picture I told everyone to hold up for a second so I could tie my shoes before the second picture. I went down on one knee to tie my shoe, pulled out the box and revealed the ring to her. She was beyond surprised and speechless and asked if it was a joke. Which I replied with " you see the ring don't you!" We both laughed and I asked her to marry me, she said "yes of course!" and here we are!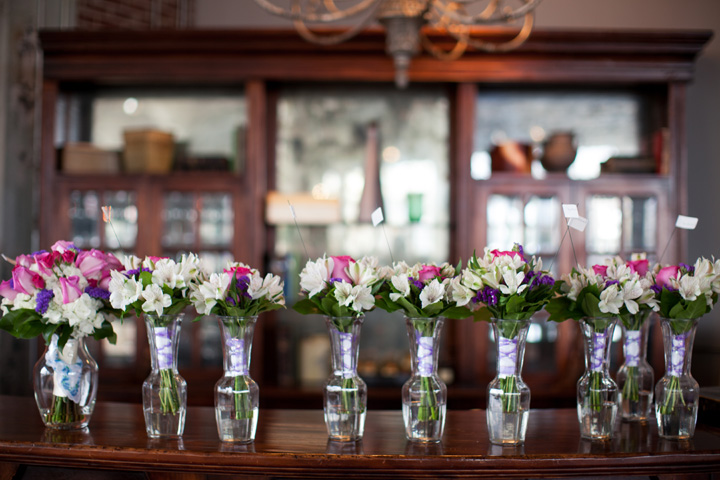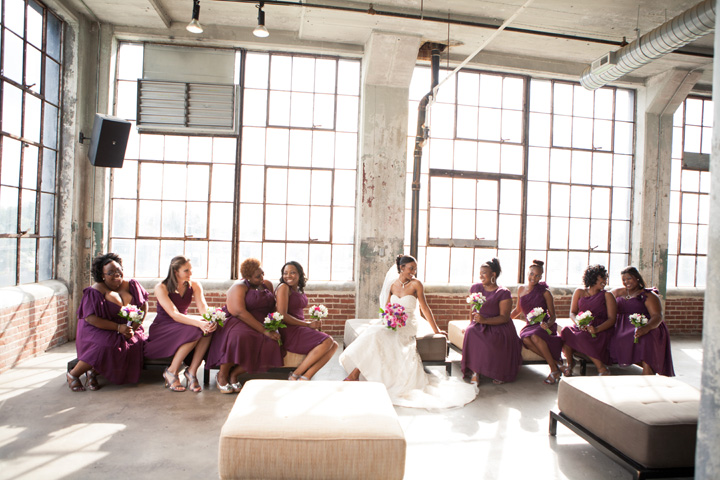 From the Bride:
Kimili and I were most looking forward to spending time with all of our family and friends. We entertain often and making sure our guests were comfortable and felt welcome was a major priority for us. We put a lot of effort into the details that portrayed our personalities so seeing our guest enjoy our favorite snacks, quotes, and songs was priceless. After months of planning, I enjoyed taking a step back and being a bride. Being a wedding planner, letting go was very difficult for me but once I did put my planning hat away I enjoyed every single detail right along with my husband and our guests.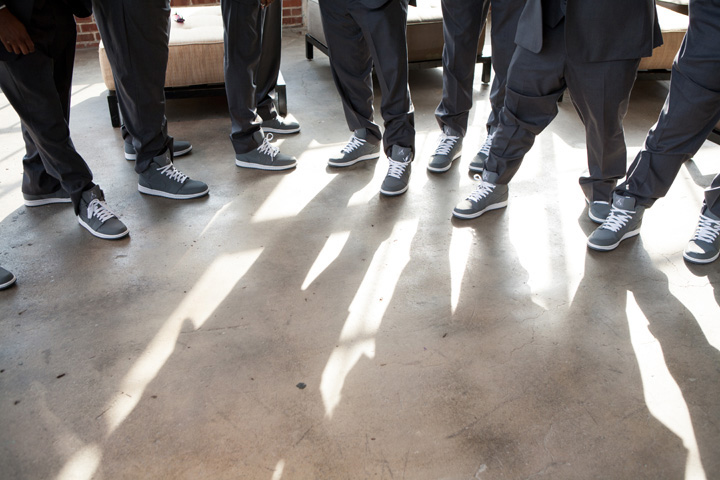 From the Groom:
Kimili's favorite part about our wedding was seeing me walk down the aisle for the first time. I share everything with him, so keeping the dress a secret was very hard for me. No matter how often I asked "Do you want to see my dress?"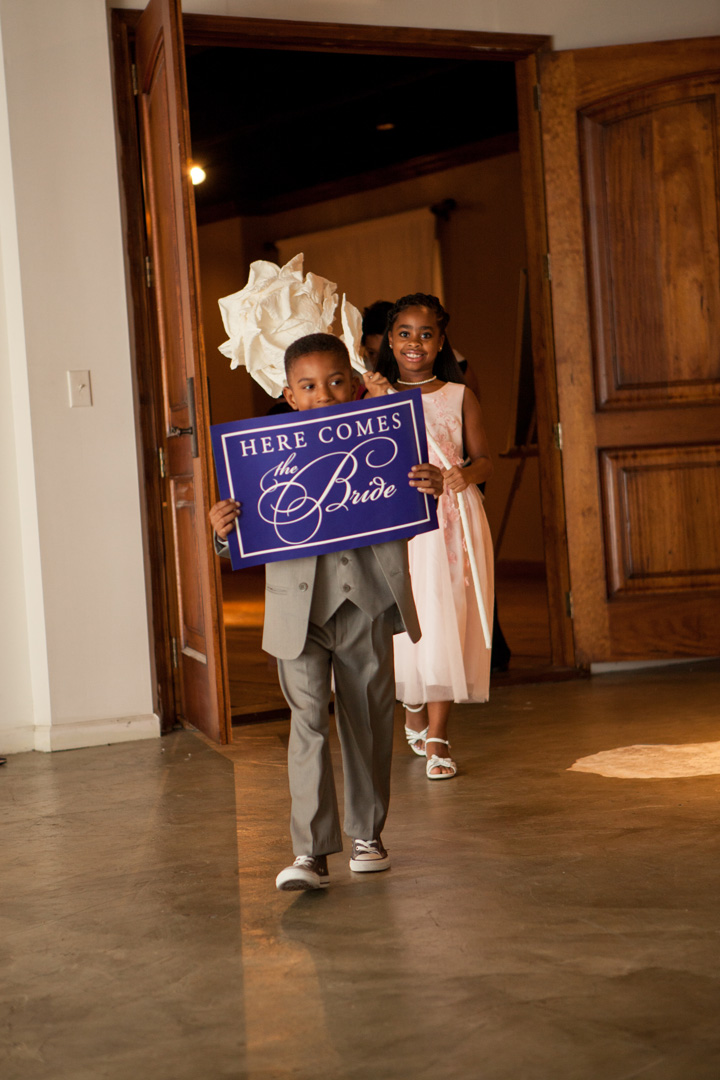 What makes your love special?
Our love is based on the friendship we developed first. We share everything with one another, support each other fully, balance each other out and understand each other completely.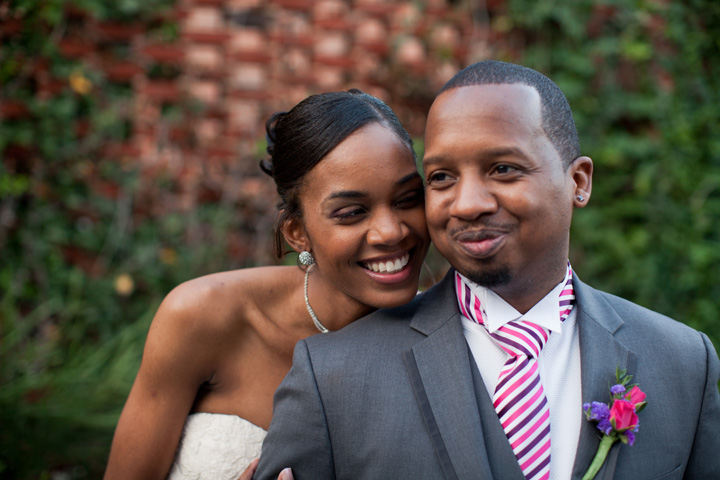 Favorite wedding detail:
Being married on August 16th, a special date in our family, having Pre-Ceremony Cocktails of Krispy Kreme Donuts & Cheerwine (our favorite snacks), Candy Buffet, the welcome bags in the guests hotel rooms that were filled with local goodies from Greensboro, all of our signage and décor that had special sayings or quotes that were unique to our relationship, Kimili's favorite detail was the groomsmen shoes (we gifted our bridal party their shoes).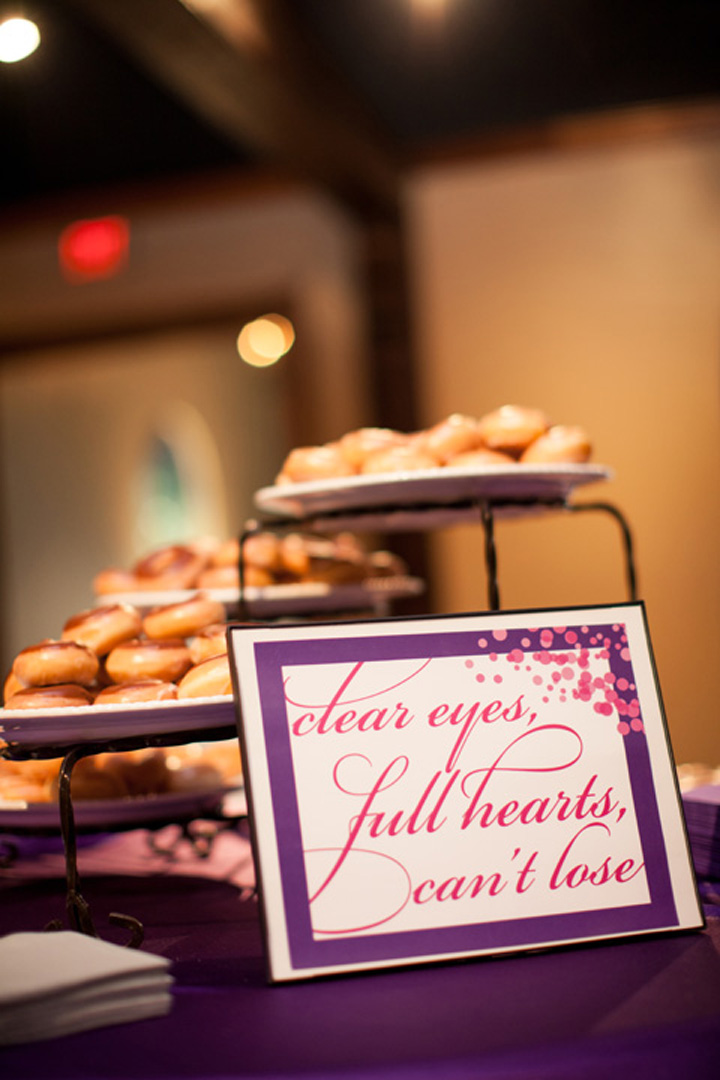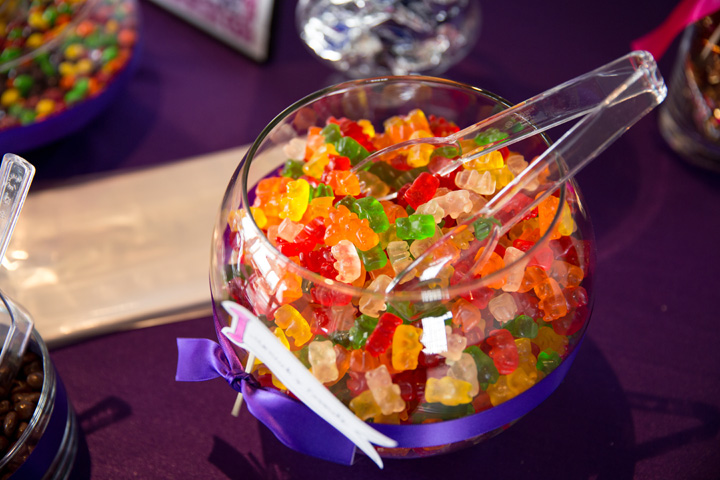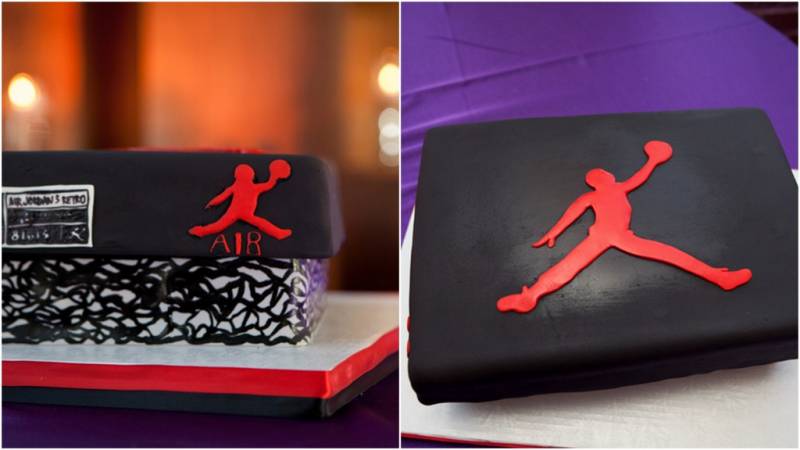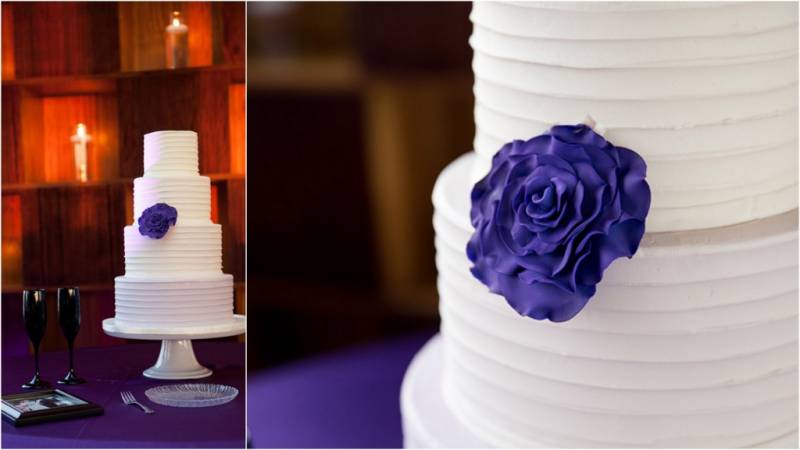 Your best/most memorable moment:
Our best memory was seeing our family and friends who had just met for the first time blending as if they had known each other for years. All of our guests were on the dance floor the entire night and truly enjoyed themselves.
We also enjoyed seeing my parents celebrate their 27th wedding anniversary with a first dance and special cake cutting, also on August 16th and what would have been my great-grandparents 77th wedding anniversary.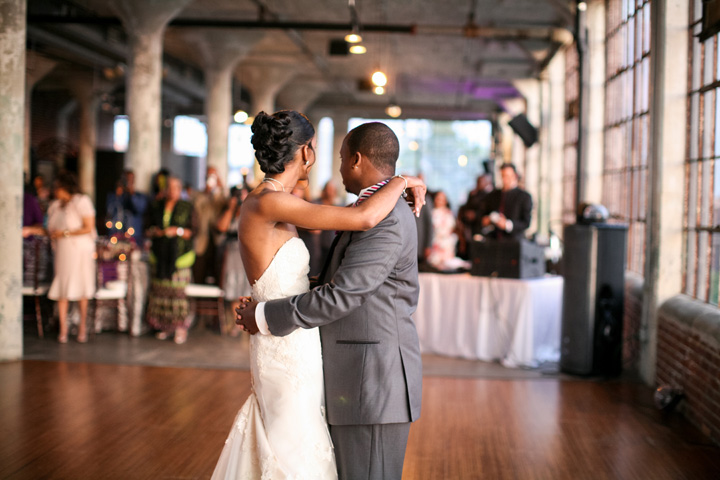 First Dance: Spend My Life with You– Eric Benet & Tamia.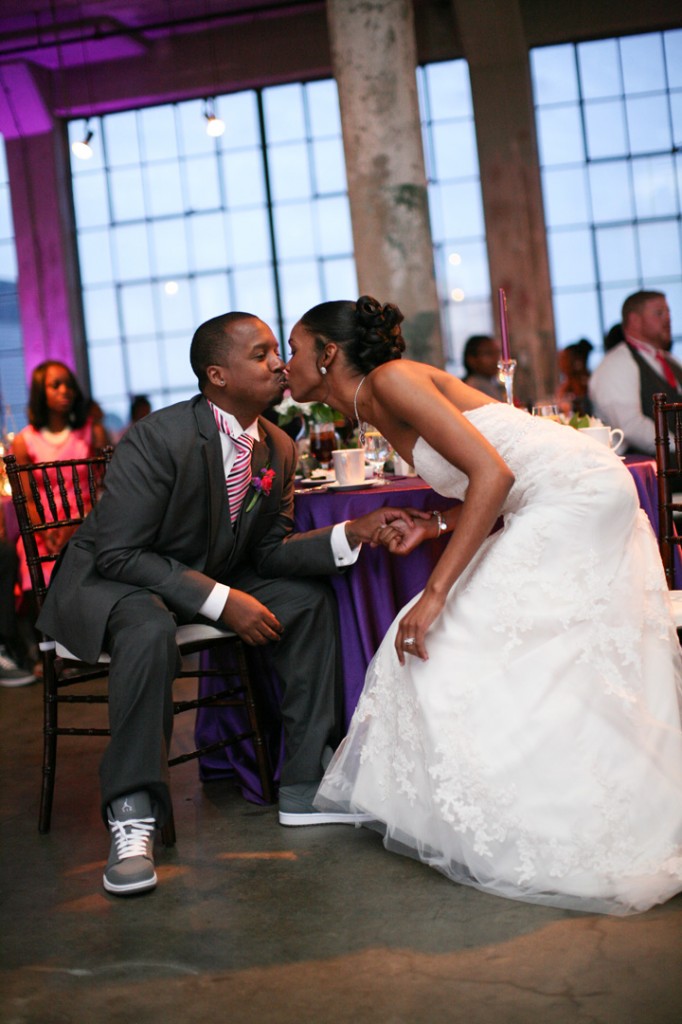 What are you most looking forward to as a married couple?
We are both looking forward to settling into our new home and spending more time with family and friends both near and far.
Advice for a Bride/Groom on their wedding day:
The best advice we got was from a close friend who had gotten married a couple of months before us, "it will go by so fast enjoy it, take it all in and remember it's about you and Kimili!" The emotions that come with planning your wedding are insane and intense, but at the end of the day your marriage is most important.
Congrats to newlyweds Deidra and Kimili! We wish you many more years of wedded bliss!
Vendors:
Photographer: Alexa's Photography http://alexasphotography.com
Ceremony and Reception location: The Lofts at Union Square http://unionsquarehp.com/
Bridal gown: Dawn's Bridal https://www.facebook.com/pages/Dawns-Bridals-Inc/127859697259933
Bridal party attire: JJ's House http://www.jjshouse.com/
Groom's tux: Men's Warehouse http://www.menswearhouse.com/
Cake: Maxie B's http://maxieb.com/
Caterer: Peppermoon Catering http://peppermooncatering.com/
Wedding planners: Memorable Milestones http://memorablemilestones.wix.com/weddings
Coordinated by Behind the Scenes Inc. http://www.behindthescenesinc.com/
Music: Mike in the Night https://www.facebook.com/pages/Mike-In-The-Night-DJ-Services/272266669497786
Hair and makeup: 4 Seasons Hair http://www.4seasonshair.com/
Make-up, Mary Kay by Nikki Bailey
Flowers: Designs North Florist, https://www.facebook.com/pages/Designs-North-Florist/202512279797172
Stationery: Jaxn Design Haaus & Calligraphy by Holly
Other: Signage Suite Paper http://www.etsy.com/shop/SuitePaper
Rentals: Fete by Design https://www.facebook.com/FeteByDesign
Curated by our Wedding Features Editor, C.K. Alexander. C.K is the owner and founder of Love Ink. Keep up with C.K. on Twitter here: @Love_Ink