Bianca and Allen met at church. "I found out we had a mutual friend, which was my best friend at the time; so I was able to ask my best friend a little about Bianca before we finally met. I then gave her my number one day on the back of a bubble gum wrapper in 2005. She never called," recalled Allen. Allen refused to be deterred by Bianca's lack of response. "I created a Facebook page (back when high school was separate from college) and created a fake name (Billie Jean) that's all I could think of (lol). I sent her a message with my number and she texted me," said Allen. The couple has been together since they were 18. After a decade of dating, the couple celebrated their union with an elegant wedding captured by Kamron Khan Photography.
Bride: Bianca Young, 27, Vendor Specialist at Zulily
Groom: Allen Young Jr., 28, Business Manager
Place of residence: Columbus, Ohio
Wedding date: 7/27/15
Wedding location: Landerhaven Beachwood, Ohio
Wedding theme: Elegant, classy, black tie
Honeymoon Destination: Los Angeles, California USA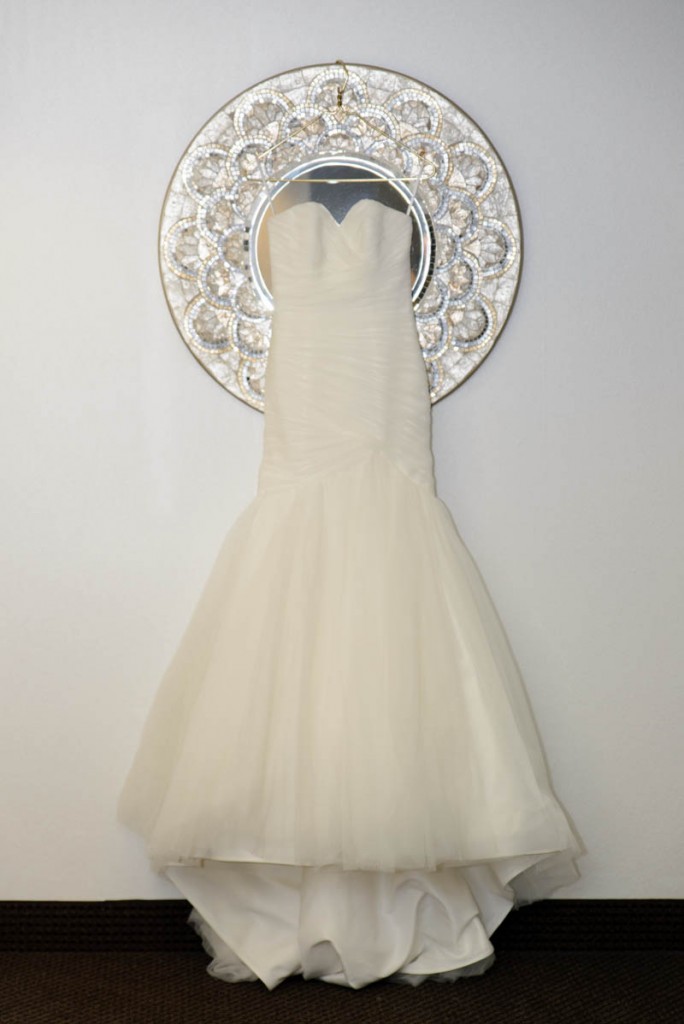 Engagement story:
We use to go to a small diner called Inn on Coventry, every Saturday when we first started dating. That was our thing that we did. So I took her out to eat and couldn't even eat my food because my stomach was flipping I was so nervous. I remember the hostess giving me the thumbs up. I pulled that rock out and how could she say no! – Bride: I was wondering what was going on because Aj (Allen) started acting kind of weird. When I saw him get on one knee and look into my eyes with his heartfelt words, I was lost for words and emotionally happy!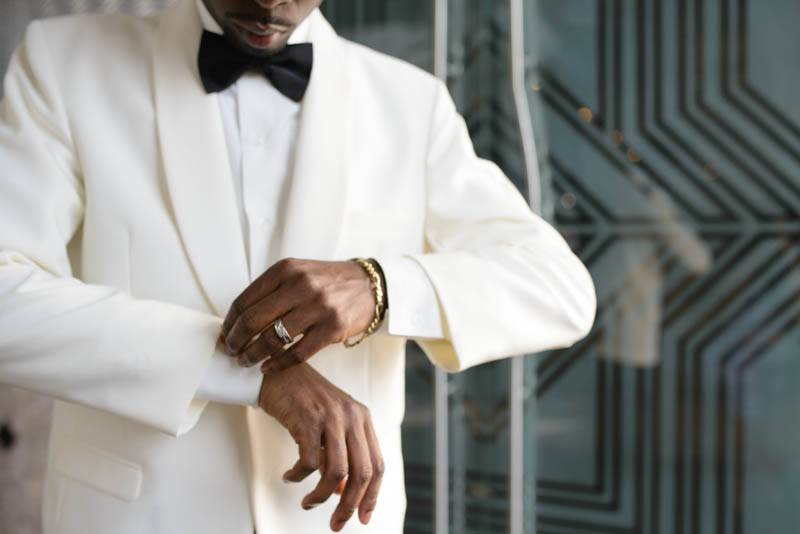 From the Groom:
Wow, this day was an emotional day for me. I had just lost my father two weeks before my wedding day so not having him there was an extremely emotional moment. Man, my groomsmen, my Best friends handled everything for me. My brothers helped me get dressed. I never thought I witnessed a beautiful woman until my breath was taking away as my bride strolled down the aisle. When I grabbed her hand after accepting her hand from her father I thought I'm never letting this go.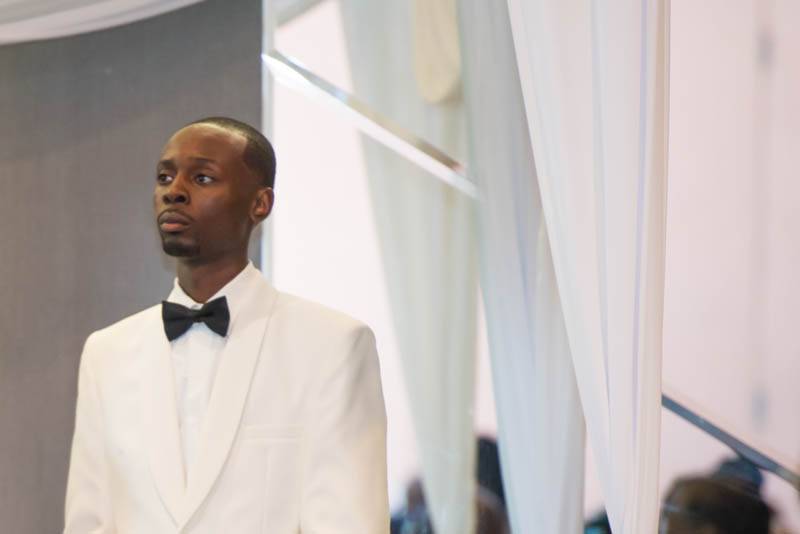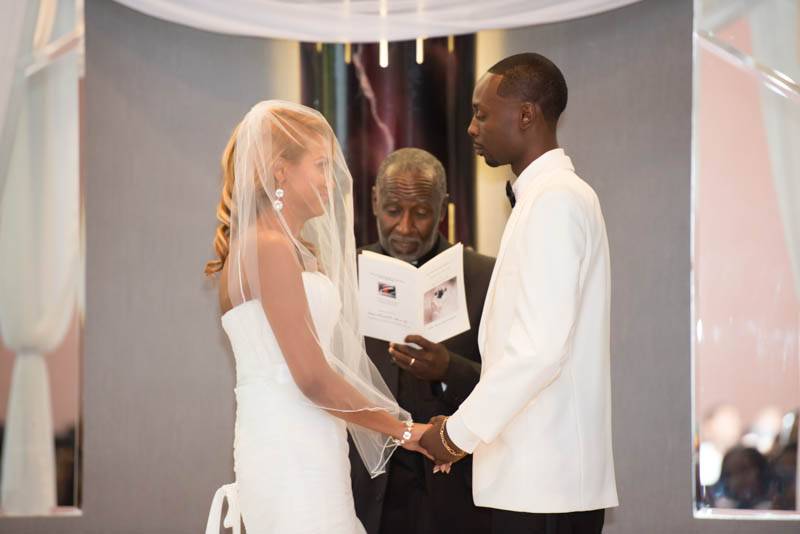 From the Bride:
Where do I start?! You know the feeling when you picture how something would turn out in your head and your mind is totally blown. That is my exact feeling, as I started to see everything come together. Watching the girls get dress, to looking over the staircase at our tables being set for the reception. I was so overjoyed and I couldn't stop smiling at Aj, as I stared at him down the aisle. It was a very surreal feeling! I couldn't stop thanking God for this blessing.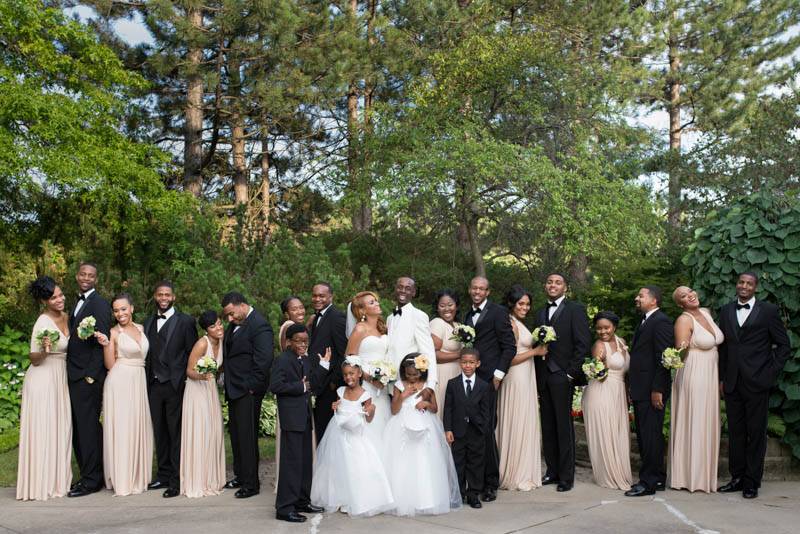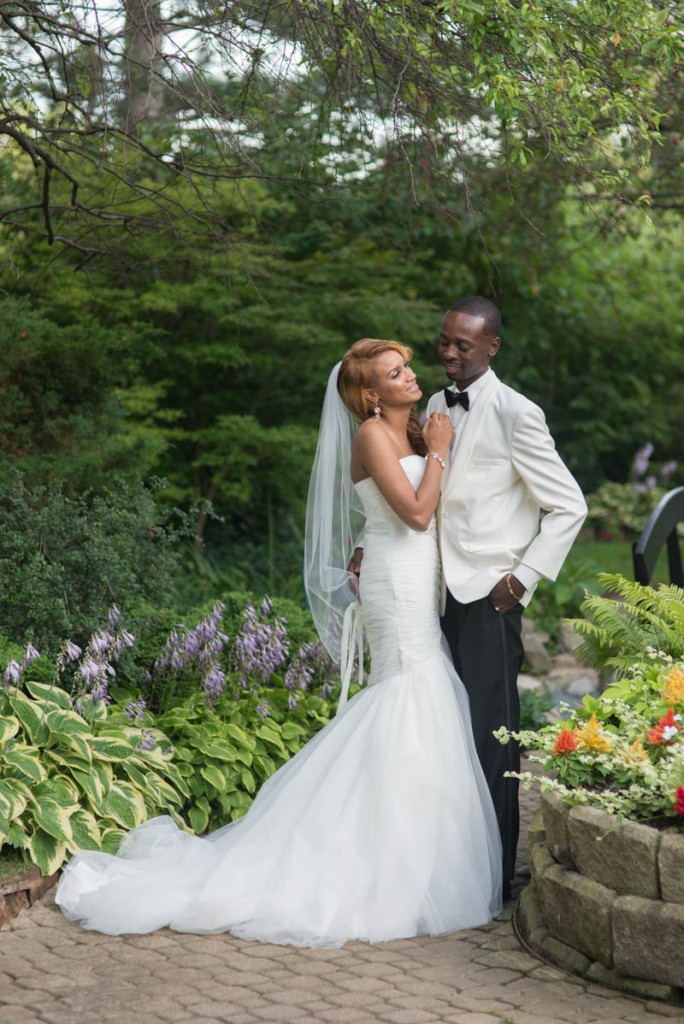 What makes your love special?
Groom: What makes my love special is that it's unique, it's different, it's a union with my best friend, my soulmate, my Gina, my child's mother.
Bride: We are really the type of couple that's down to earth, we aren't afraid to be ourselves. We enjoy and appreciate the little things together. We have experienced many challenging times, great success and even long distance. So with plenty or with less I believe our love would still stand strong through it all.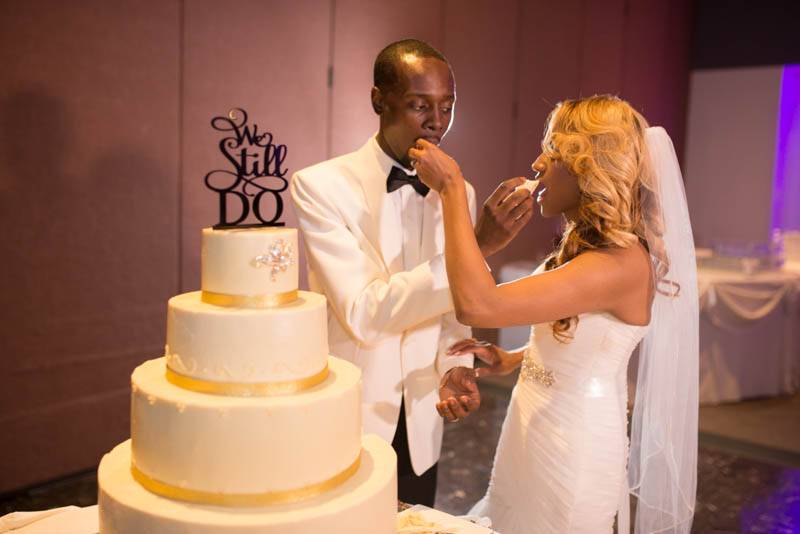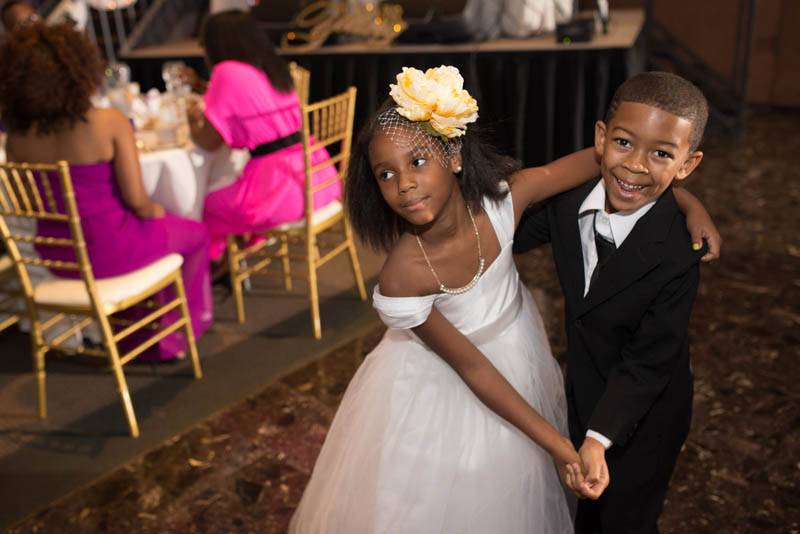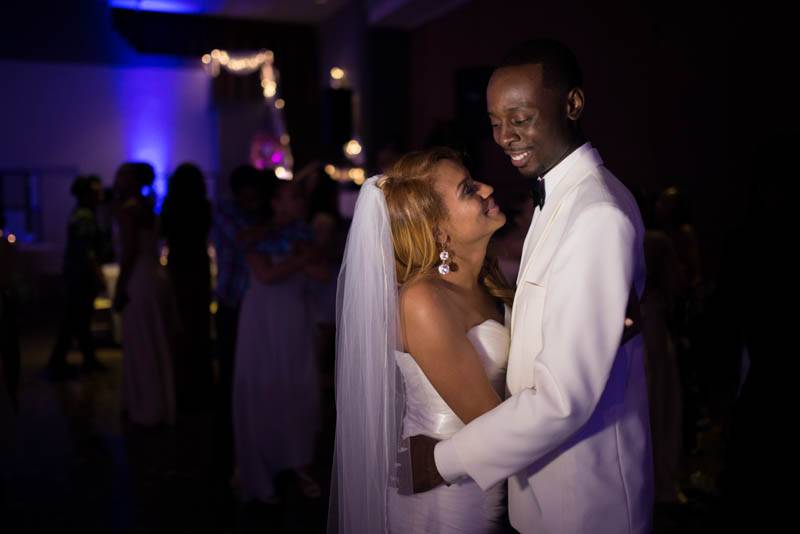 Most memorable moment:
Groom: The best memorable moment was the speeches from our best men and maid of honors.
Bride: My best moment was when I finally made it to the alter face to face with my husband. Thinking it's been a long time coming "wow I can't believe we finally did it!" All glory to God!
Wedding song:
Eric Benet -Spend my life with you. The words just spoke to both of us and definitely described how we felt bout each other. We liked the fact that the song was sung by a man and a woman; representing our love from both ends.
Favorite wedding detail:
Groom: We had my childhood friend DJ Corey Grand on the ones and two's and he did his thing. The set up from the lights on the steps everything was set up so perfect. We walked out to "Upgrade You" by Beyoncé & Jay Z.
Bride: I had fun taking all the different pictures, I just love memories and having a photo to remind me. Our photographer and I are always coming up with really sweet concepts, so I knew the outcome was going to be amazing!
What are you most looking forward to as a married couple?
As a married couple, we are looking to break generational curses and create tradition as a family. Raising our kids in a two parent household and praying against anything that is not of God in our marriage. Being a great example for our friends, family and young coup
les in the 21 century.
Advice for a Bride/Groom on their wedding day:
Groom: The best advice I can give is to enjoy your day. Remember this is a day of love. Live in the moment as one. Don't forget to tell your bride how beautiful she is. Have fun amongst family and friends. Lastly, grooms don't you dare smash cake on that $200 makeup! Brides: It's ok to have your expectations all before your wedding day. But once it's your official big day – make sure you relax, don't stress, don't over think the little things and don't allow others to make it about them. Focus on the "Who, what and why"! Take the time to embrace your day, the energy, the love and enjoy yourself!
Congrats to the newlyweds Bianca and Allen. We wish you many more years of wedded bliss.