Tiffany and David were a social media match-made-in-heaven. The pair met on Facebook and later found out they had mutual friends in 2012. They didn't start dating until October 3, 2013, but David would send sweet messages and post on Tiffany's pictures. Tiffany hadn't thought much of it, she figured David was just another typical guy. But one day she replied and accepted his request to hang out. Next thing you know… here they are now. Married and all! Tiffany and David's nuptials took place in beautiful Orlando, Florida. Check out their special day, captured by Unashamed Imaging.
Bride: Tiffany Caesar
Groom: David Caesar
Place of residence: Florida
Wedding date: February 18, 2017
Wedding location: Heaven Event Venue, Orlando, Florida
Wedding theme: Sophisticated and ethereal
Honeymoon: Punta Cana, Dominican Republic
Proposal Story:
David had asked Tiffany's parents for permission months before he popped the question. Everyone seemed to know before Tiffany did. On their second anniversary together, David made his move. The pair went to Disney World, and went out to dinner at a steakhouse in downtown Orlando. The entire restaurant staff knew what was going on. What Tiffany thought was a photo being taken at their table actually ended up being a video of their engagement! David dropped to one knee just when Tiffany stood up to take a picture.
From the bride:
Tiffany wasn't nervous on her wedding day. Her hairstylist and makeup artist even said she was the calmest bride they had worked with. Tiffany just knew David was the man she needed to complete her book. And their wedding was everything she wanted! All the stress she endured while planning was worth it in the end. Everything went smoothly. Having her closest family and friends around to witness their union was an amazing moment.
Tiffany and David's love got its start over social media, but it blossomed into something beautiful. For this reason, Tiffany was eager to get married. In her opinion, she was the happiest bride to walk down the aisle, and although they had 150+ guests, all she noticed was David! If she had the chance, Tiffany would do it over and over again.
From the groom:
For David, his wedding with Tiffany was a memorable day filled with joy. He was so happy when they were finally able to wed and share that moment with their family and friends. And just like Tiffany, David wasn't nervous at all about their marriage. He knew from the first time he met Tiffany that she was going to be his wife. The way she carried herself assured him that she was the one. In David's own words, "God made this Woman for me!"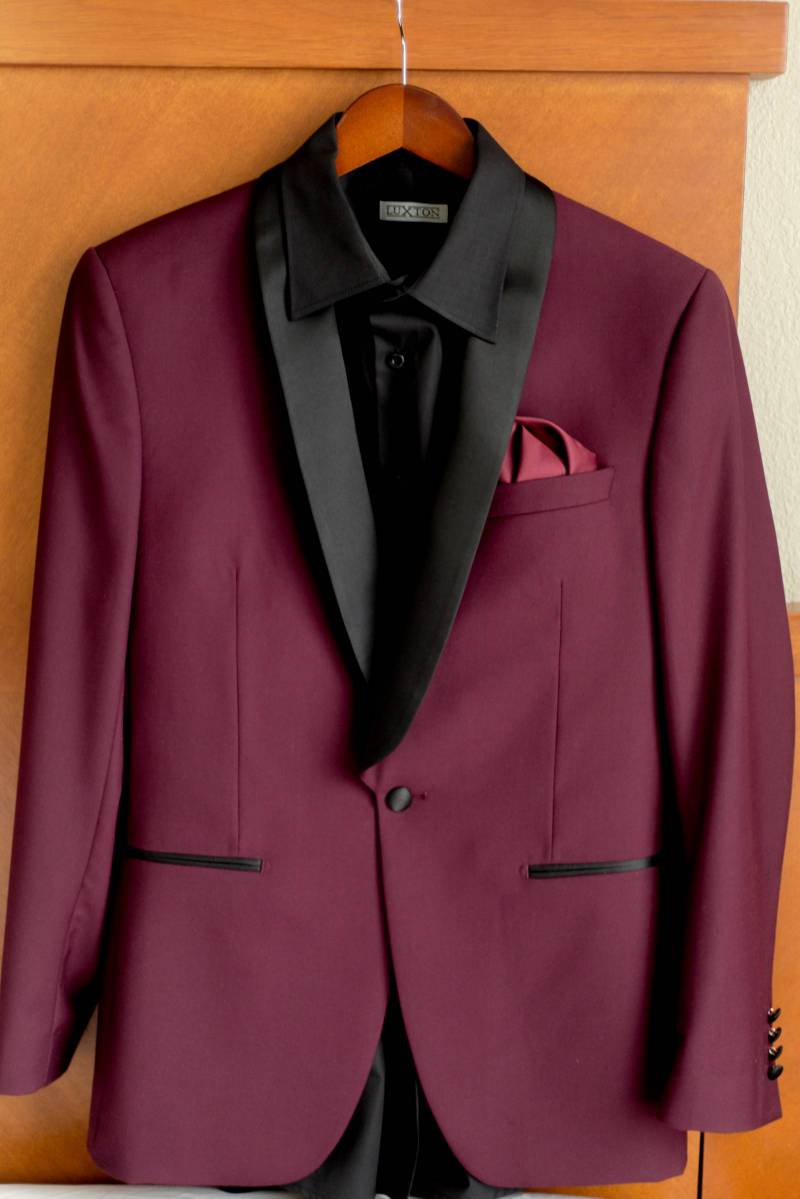 The bride's best wedding memory:
One day before the rehearsal, Tiffany's older brother, Rashaun, surprised her. He's active in the military continuously told Tiffany he wouldn't be able to make it. A few years ago, Tiffany lost her younger brother, so the thought of not having both her brothers present broke her heart. Little did she know, Rashaun couldn't let her party without him. When Raushaun arrived, Tiffany couldn't help but cry tears of joy. It was a special moment, the entire wedding party knew about the surprise prior and watched happily while the siblings reunited.
The groom's best wedding memory:
David's best wedding memory was watching Tiffany walk down the aisle. "Just seeing Tiffany walk down the aisle for the first time. She looked so beautiful, I tried so hard to hold the tears," David said.
The reception was another place where David's best wedding memories were made. He, Tiffany and all their guests had dance battles and enjoyed their time overall together.
What makes their love special?
What makes Tiffany and David's love special is that their love was unexpected. From day one, David revealed himself to be an incredible, attentive, considerate and honest man. With ti
me, Tiffany and David developed a love that was passionate, deep and consistent. Despite imperfections, their love remained strong because of its selflessness and nonjudgmental spirit of understanding that all humans are flawed compared to God's perfection. More importantly, their love shows Tiffany and David are committed to success as best friends, lovers and individuals.
Additionally, Tiffany and David's love is special due to its varied forms of expression. This gorgeous couple is so in tune with each other mentally, spiritually and physically. They make each other better and the thought of their love leaves them on an endorphic high. Tiffany and David speak love that's encouraging, real, pure and uplifting. Their drive and ambitions are matched. and both aim for continuous growth and progression. Spontaneity also makes Tiffany and David's love special. They're random, just because moments are everything!
Lastly, their love is special because both went through previous relationships that should have broken each enough to never want to try relationships again! But Tiffany and David just found a difference in each-other that made complete sense!
What was your wedding song?
Tiffany and David's first dance was Case's "Happily Ever After." Tiffany says when she was younger, she always envision this song the one she'd get married to. In the bride's own words, "It spoke every word I wished to live on my wedding day!"
What was your favorite wedding detail?
For Tiffany and David, their favorite wedding detail happened to be their first dance as husband and wife. The song was "Dancing On The Clouds." Everyone at their wedding seemed to love it, especially since their venue was named Heaven.
What are you most looking forward to as a married couple?
As a newly married couple, Tiffany and David look forward to setting goals and accomplishing them together. On their agenda happens to be buying their first house, traveling the world, starting a family, learning and loving each other, and growing old together
Advice for a bride and groom?
Tiffany and David say don't stress! Everything is going to go perfectly. It's important to enjoy yourself. It is your day. All that matters is that you and your spouse show up. Your Bridal party is also there to help you, so give them all your stress instead. They both say it's important for a bride and groom to enjoy every minute of getting married because it goes by super fast. Another tip is to take plenty of pictures and just have fun. The journey starts now!
Congratulations to the happy couple! We wish you many more years of wedded bliss.
Sources
Unashamed Imaging|Amazing Transformations|KUWB Inc.|Abstract Design & Printing|Party Flavors