Kennison and Joseph met in 2014 at a mutual friend's beach party in Galveston. When Kennison first noticed Joseph, she thought to herself, "Wow he is so handsome, he probably has a girlfriend." But, during her time on the beach, she realized he just kept on staring at her. Eventually, Kennison turned to one of her guy friends and asked him, "If a man wants to speak to you, then why don't they just say something? Why stare girls down?" By the time it got late and Kennison prepared for her departure, she walked over to the guys to shake their hands and say goodbye. When she got to Joseph, Kennison shook his hand and said bye, but to her surprise instead of saying a farewell, Joseph said, "Hi," and wouldn't let go of her hand! Kennison was amused by Joseph's bold action and simply smiled at him. They've been inseparable ever since! Two years later and this gorgeous couple celebrated with a "Bohemian, Whimsical, Blush" wedding with a unique twist. Check out their special day at Chateau Cocomar in Houston, Texas, captured by CivicPhotos.
Bride's full name, age, and occupation: Kennison Paige Rodriguez-Mcgrew, 24, Dance Teacher
Groom's full name, age, and occupation: Joseph Ryan Hurd-Mcgrew, 21, Firefighter/EMT
Place of residence: Houston, Texas
Wedding date: May 15, 2016
Wedding location: Chateau Cocomar, Houston, Texas
Wedding theme: Bohemian, Whimsical, Blush
Honeymoon Destination: Sandals Resorts, Pigeon Island Gros Islet, St. Lucia
Engagement story:
That morning it was the anniversary of the day we met. I woke up thinking he was going to propose to me that day. Our friends were meeting us at the same Galveston beach so I thought for sure it is was the day. I asked my best friend at the time if I should pack a dress just in case we were going out to eat. She looked at me kind of puzzled and said we will probably just pick something up and go home. She was such a clever girl because at that moment I thought, oh okay it is not today. That morning I had an appointment with my mom to go to the spa at one of Houston's nicest hotels, yhe Hotel Zaza. This was normal for my mom and I so did not suspect anything. We went downstairs to have lunch in their sunlight room. There were so many unoccupied tables I didn't understand why we had to wait so long to be seated. The lady said to me, we have special seating for our spa guests behind this curtain but it will just be a second. I began to grow impatient so I walked across the room and drew back the curtain and there sitting at a big table was my two best friends and my entire family. I could have honestly fainted. But I did not see Joseph so I still did not put two and two together. I looked to the right and there was a silver jewelry box with rose petals around it and my cousin looked up at me and said open the box. I opened the box and it began to play the tune of our love song ("Turning Page" by Sleeping at Last) and I shut the box super fast as butterflies flew up and out of my stomach. After I got the courage to re-open the box there was a diamond tennis bracelet that had a heart dangling from it that had the initials K+J on them. Then all of a sudden Joseph draws back the curtain with a bouquet of flowers and I can honestly tell you guys I do not know what that man was saying I just remember screaming yes!
From the Bride:
On our wedding day, I woke up at peace. I had no stress, just pure happiness to be marrying the love of my life. One thing that I do remember which I will never forget: One of my bridesmaids (my younger cousin) brought a speaker to the venue while we were getting ready in the bridal room. She plugged it up and played Beyonce while we were getting ready and eating breakfast, and between my bridesmaids, makeup artist, flower girls and my family, we had a blast dancing on the tables and getting down! If I had any nerves that day, then they were gone. Another special moment was running downstairs when my flowers came and they started the decor set-up; I could really see my vision coming to life! But, the best moment of that night was really being able to see Joseph's face when I came down the aisle. It took my breath away.
From the Groom:
I felt a million things during the planning process were coming to be on this day, and when she walked down the aisle time slowed. It was like being caught in a Disney movie when the princess awakens and you see those beautiful eyes for the first time. It felt like it had been a million years knowing her but seeing her now time ceased to exist. We were caught in a moment that would never end. And that moment hasn't ended since that day. Every time I look at her time still slows…
What makes your love special?
Joseph and I both share a love for Jehovah and so we worked hard to make sure our relationship was pleasing to him. We prayed together constantly working on ourselves, however, it was not always easy. At the time when we met, we were very young he was 18 and I was 21 and we did not have everything figured out. We had a lot of obstacles. I lived about one hour away from him and he did not have a car. So he would take the bus to my side of town and walk almost 30 minutes just to see me. Fast forward one year, he bought a car and finished his training and got a job, got a place and instantly proposed. He had so much determination and it inspired me and made me really fall deeper in love with him as a person. I wanted to reciprocate those feelings. Our love was is special because we kept it going through the hardest times. We kept our love safe from anyone who threatened it. We spent so much time with family learning and growing. Joseph was not used to having a big family, so mine pulled him in with open arms. We couldn't have kept it that way without Jehovah. God's, determination, family, inspiration, and kindness is what makes our love so very special.
Your most memorable moment:
Our most memorable moment has to be our exit! The sparklers really added a personal touch. We did them a little later in the night so there was mostly only family and close friends left. We heard their reactions with love and support, and it was extremely memorable and warm. The lights were big and beautiful, and that is an intimate moment we will never forget.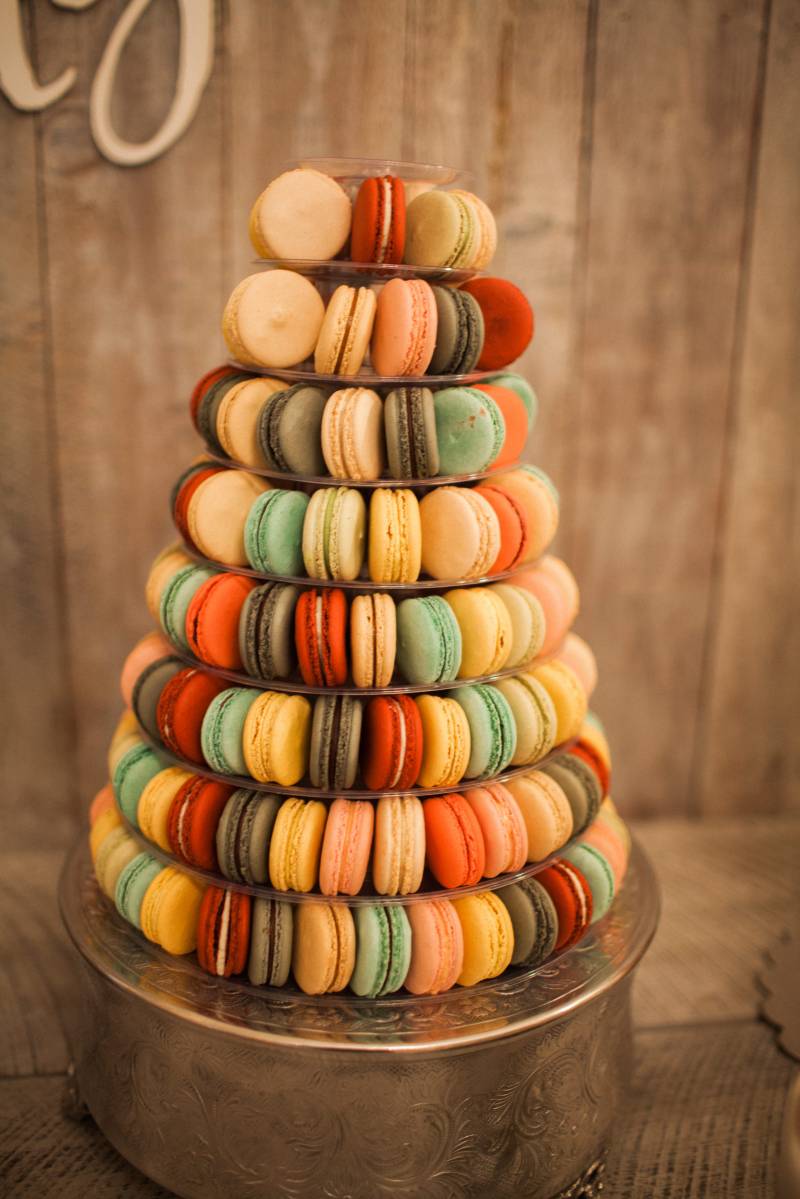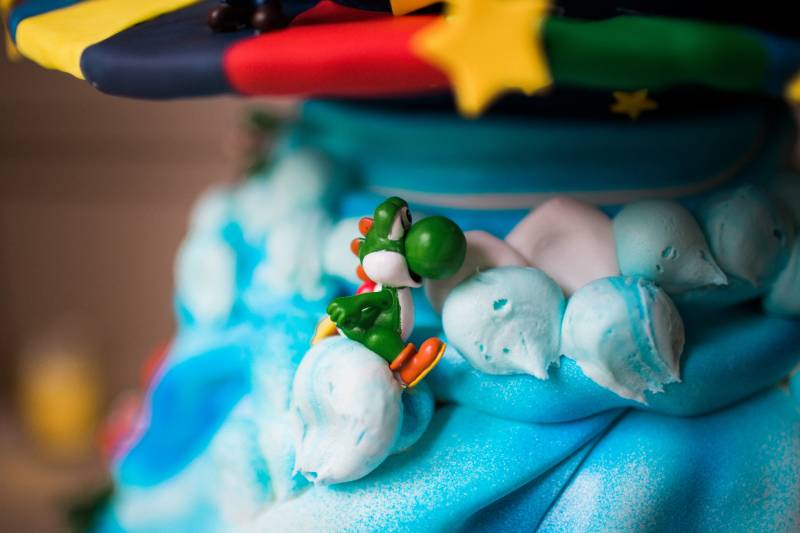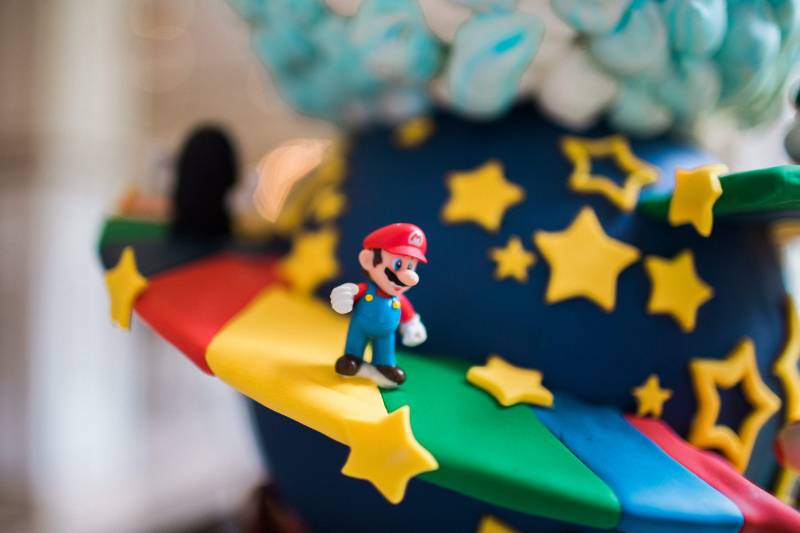 Wedding song:
Our wedding song is "Turning Page" by Sleeping At last. The reason why we chose this song results from me growing up as a child without a father figure and Joseph being adopted. He did not have a huge family in his life and finding someone who understands that part of emptiness we both carry together to fill it is very hard. It almost feels like a rigorous, difficult journey and this song really portrays the feeling you get when you can look at that person and know you have finally found your peace.
Favorite wedding detail:
It is hard to pick one favorite detail so we narrowed it down to three! First, my husband's groom's cake was to die for! He is a gamer so we wanted something that really portrayed his hobby well and Edible designs by Jessie completely exceeded our expectations. Second, our favors were absolutely adorable; we gave away little succulents wrapped in burlap. Lastly, during our cocktail hour, we hired a small orchestra trio to play. They were so talented, playing modern songs with string instruments. It was a very unique addition to our day.
What are you most looking forward to as a married couple?
We are really looking forward to maturing and accomplishing our spiritual goals as a Christian couple. We also will be looking forward to traveling and experiencing new things together.
Advice for a Bride and Groom on their wedding day:
Allow yourself to be at peace on your wedding day! Do not let anything derail your day. It is not about the wedding. it is about the marriage. You will be marrying the love of your life!
Congratulations to the newlyweds! We wish you many years of wedded bliss.
Sources
CivicPhotos|Chateau Cocomar|Audrey Hart from Weddings by Debbie|David's Bridal|Bella Bridesmaids|Vera Wang from Men's Wearehouse|Sams Hair|Simply Flawless BY Brandi|Noe Flores|Edible Designs by Jessie|New Seasons|SucculentsGalore from Etsy|Sweet Beginning Weddings|Jadore Planning|DJ Rumba Soundz Entertainment|Divisi Strings|Plants n Petals|Pressing Events