Janelle and Joshua met through a mutual friend eight years ago. The only way they describe it, or how Joshua describes their first encounter is love at first. He was standing outside when Janelle walked by him. It wasn't until she left that he tried to approach her. At that moment Janelle showed no interest and drove away. He passed his business card along to their mutual friend. After receiving it, Janelle waited three weeks to contact him. She contemplated if she wanted a relationship, but after almost approaching nine years of their relationship, she's glad she reached out and gave him a chance. To celebrate their union, Janelle and Joshua got all decked out for their fifth anniversary. Check out how they put together this romantic occasion and captured special moments with the help of Aurora Photography.
Wife's full name, age and occupation: Janelle Hawkins, 25, Freelance Makeup Artist
Husband's full name, age and occupation: Joshua Hawkins, 28, Master Barber
Place of residence: Atlanta, Georgia
Wedding date: November 13, 2013
How long have you been together? Eight years and counting.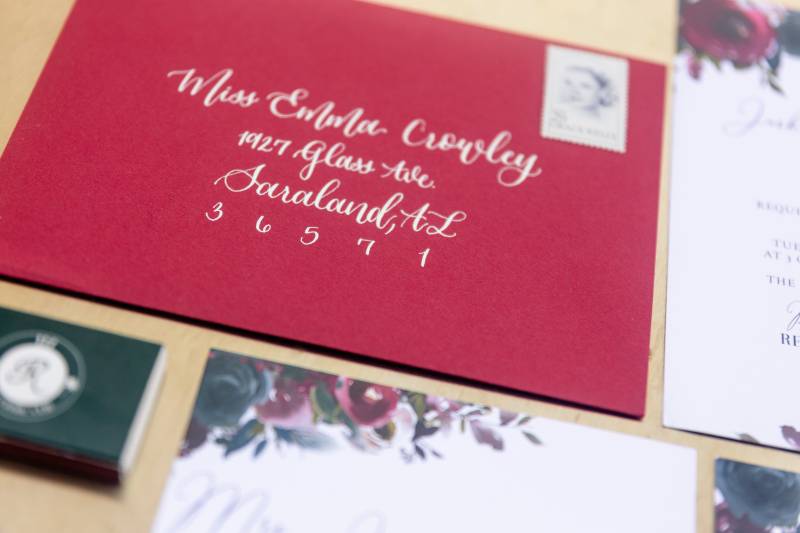 How did you know your partner was the one?
For both of us, it was our chemistry. We share a lot of similar interests. We both are adventurous, enjoy traveling and we always have fun together. We can relate to each other in several different aspects of our life, and we knew that we both couldn't imagine being with anyone else.
What makes your love special?
What makes our love special is the rawness of it. Our love is truly genuine. Or just simply real. The way we both are willing to fight for our marriage, the effort we both put into our marriage, the compromises, the sacrifices, and all the love we share. What truly makes our love special is the fact that we got married at a younger age than most, but during these years we were able to see each other grow up together and individually.
Tell us about your partner:
From the Wife: What I find special about my partner besides his smile, dreamy eyes and silly jokes would be his ambition and giving spirit. Why? His ambition definitely sparks a flame in me. He is always wanting to challenge himself and better himself which pushes me to want to do more for myself. His giving spirit melts my heart. He will give the last of anything he has for someone. He always constantly goes out of his way to please our family, his peers, and friends. He gives back to our community and makes time to always give to people that are in need.
From the Husband: What I find special about my wife is the drive and the determination that she has to never give up. She will go above and beyond for things she wants and that pushes me to continue to give her and our children the best version of myself.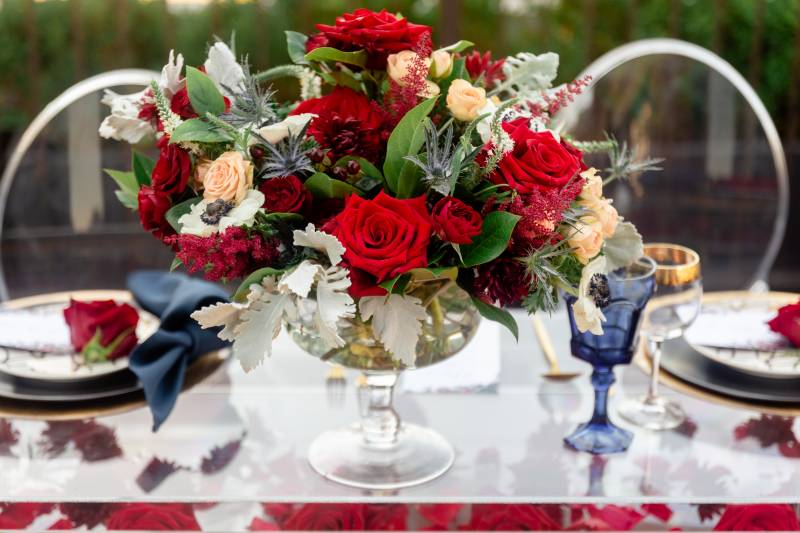 Engagement story:
It was a magical night on the beach! We went on a three-day getaway and I thought for sure this was the moment he was going to propose. Well, the first day went by and nothing but fun and quality time. The second day went by and nothing but a lot of food and jokes. The third day, still nothing, at this point I was convinced it wasn't happening. We then got ready for dinner on the beach and he told me to look the other way and then I saw him on his knees with the most beautiful grin and perfect ring. Leave it up to my husband to make the anticipation nerve-wracking.
From the Wife:
What I've learned is compromising. I have always been very stubborn and one-sided, but in a marriage that is impossible to do. You need to be selfless and understanding of the other person's feelings, goals, and mood. Living without compromise makes communication difficult.
From the Husband:
What I've learned is patience. My wife has taught me to be patient. I have learned that patience in a marriage is required for a lasting marriage.
What is your most memorable moment as a married couple so far:
Hands down, the birth of our three beautiful daughters.
How do you balance your marriage, work a
nd family life?
We delegate time for all areas. We are both self-employed and run a small business from our home, so we are both constantly working around the clock. We never forget to have date nights, Friday family movie nights, and take time out for our kids. And most importantly, we take time out to discuss our marriage.
What was the inspiration behind your shoot?
We wanted to celebrate our five-year mark. We wanted to capture our beautiful city of Atlanta, dark romantic colors, and intimate shots of us.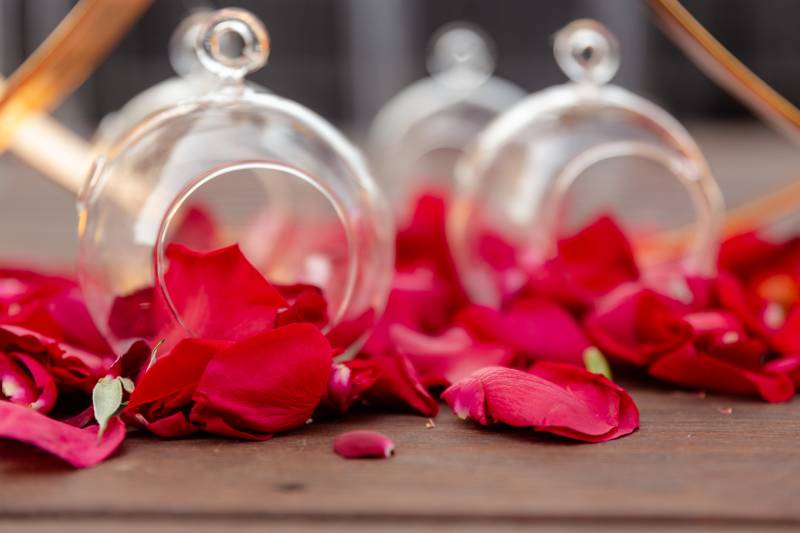 Were there any memorable moments from your shoot?
Yes! Our amazing team was incredible. Our planner made the experience a memorable moment to not forget. The weather was cold, but in the shots, you wouldn't have ever guessed. And lastly, our photographer was amazing! A real delight to work with.
What's the best part about being married?
The opportunity to grow together, build together, make memories, and learn from each other.
What's the best advice you received about marriage that you actually use?
Communication is key! We both heard it several times while we were engaged, but when we got married that's when we actually started to see that it was true. If you can't communicate then you will struggle, so we have worked really hard to make sure that our communication is always open and understanding.
Congratulations to the happy couple! We wish you many (more) years of wedded bliss!
Sources