The 2014 Grammy's was all about the bold, edgy, and fun. As always some of my favorite celebs didn't quite hit the fashion marks while others gave us head turning jaw dropping fashion life. Unlike the Oscars or the Tony's the Grammy's is one of the few awards shows were an artist can truly exhibit their personal style un-apologetically. For your Fashion Friday!!! we have compiled some of a favs and our not so favorite looks for bridal inspiration. If you haven't noticed in my articles I tend to favor a more abstract and bold fashion flair, but bride can pull inspiration from anywhere. Remember on your big day your wedding style should reflect the true you whether your in a pantsuit or a floor length extravagant gown it must always read who you are. Now let's get into these red carpet looks!!!
Taylor Swift: This is a fashion hit! In true signature Swift style this Gucci gown looked flawless and fit her like a glove. Buuuutttt Taylor I would love for you to have more fun on the carpet with something edgy. Either way this was fashion perfection.
Tamar Braxton: Looking fabulous & radiant in Michael Costello. Love Love Love, the cut and color of this gown. I could do with out that wig, but the warmer ombre hair is a fav for me over the blonde. A better wig next time and it would be perfect.
Rosci Diaz: Looking hot in all white with that pop of her orange lip adds the perfect edgy flair. Short dresses should be styled like this. I would have loved a more fun or bolder shoe color but her look was a hit.
Paula Patton: In Armani this wasn't my favorite look but this was better than her look at the Golden Globes. The fabric of this print is a bit to intense which may be why others felt it was a miss. I don't have a problem with the print but a lighter fabric would be better.
Rita Ora: LOVE in Lavin! Rita's style is very eclectic and I love her risk taking with fashion. Perfectly styled and it is a hit.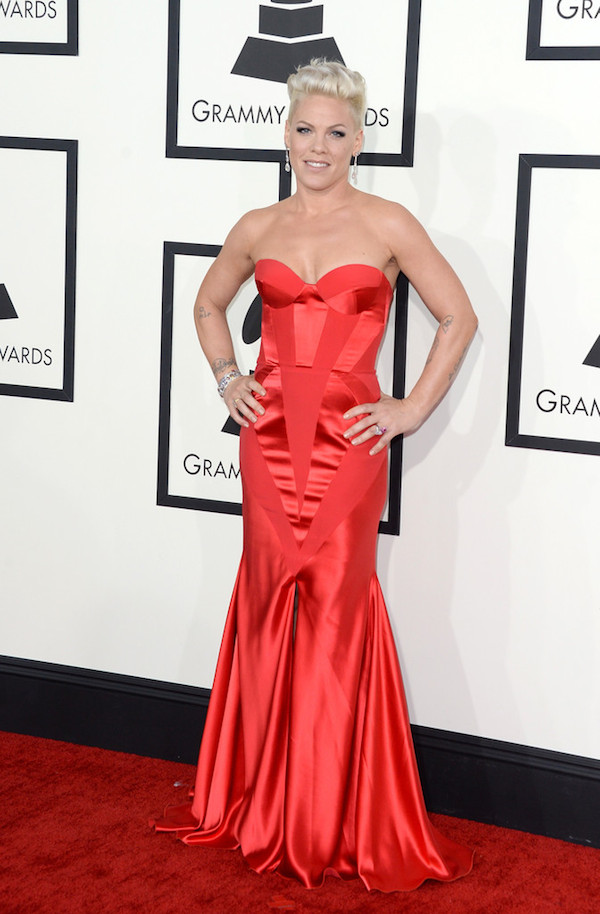 Pink: Absolutely stellar in Johanna Johnson. Red was a hot color this year and Pink was glowing. It was a hit especially with makeup choice as well.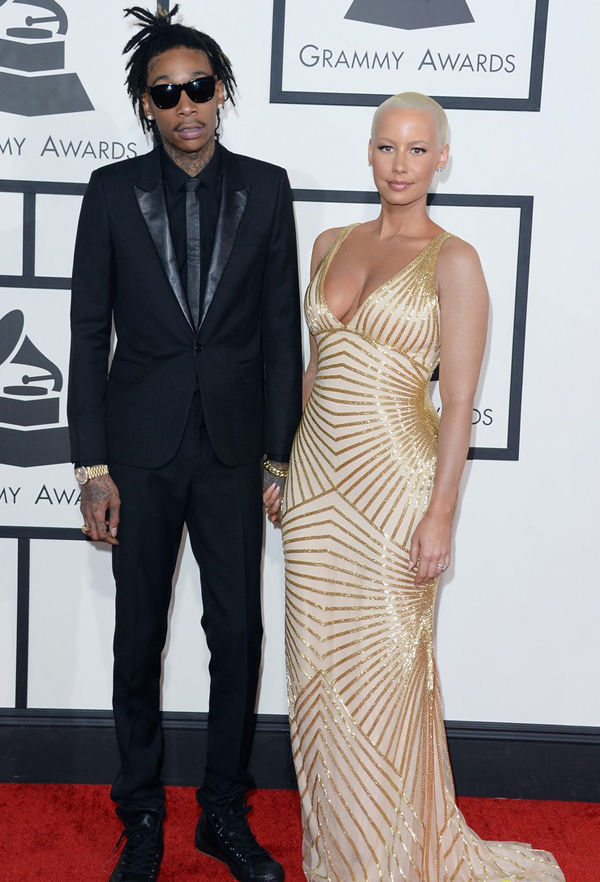 Amber Rose: The new mom has refined her look in Naeem Khan and I am loving every inch of this look. Perfect for a second dress of your main wedding dress, either way it was fashion fabulousness.
Beyonce: The bell of the ball wore Michael Costello as well. Ok guys yes it is beautiful but maybe I've seen it to0 many times already. This look didn't do it for me although the fit is breath taking.
Katy Perry: In Valentino really let her personally shine through in this gown. I love it on her but the sheer is a bit much at times.
Iggy Azelea: Stunned in Elie Saab that fit her like a couture masterpiece. This is the bridal inspiration fav for today hands done. Sleek and sexy. Look at that gorgeous shape!!!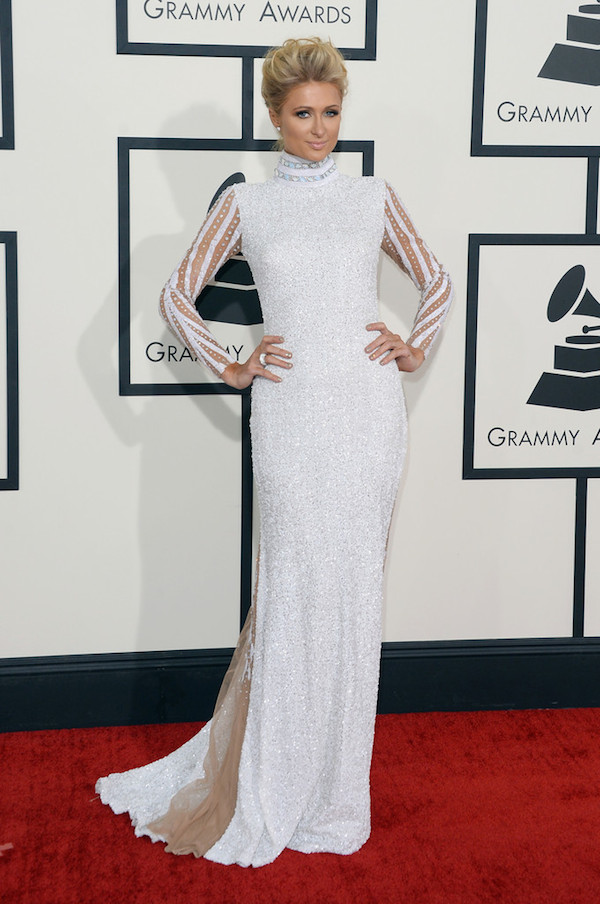 Paris Hilton: Way to costumey in House of Milan. I just couldn't get into it. This is a fashion miss for me.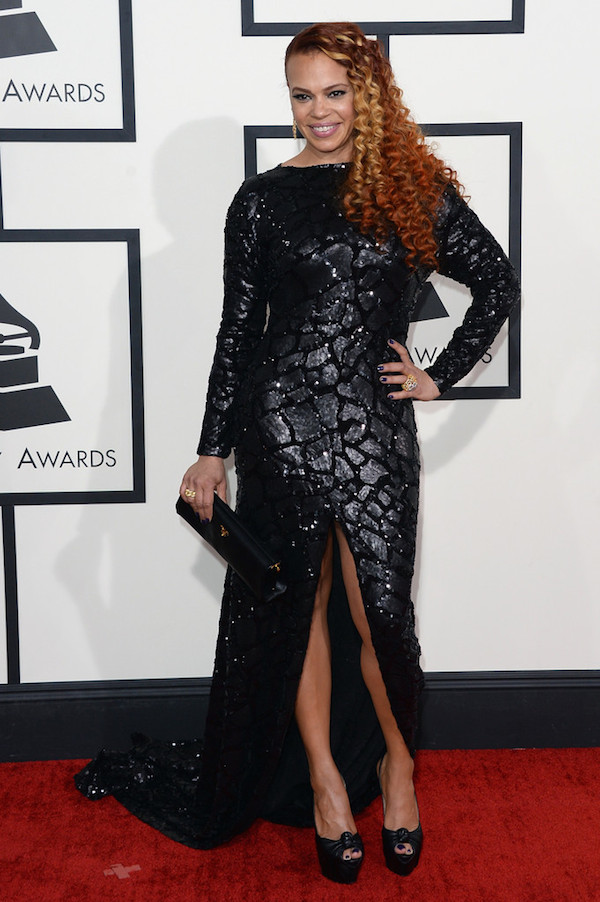 Faith Evans: Gave us dark sparkle drama. The fit could have been better, but overall it was a hit. Bad ombre hair though, not good at all.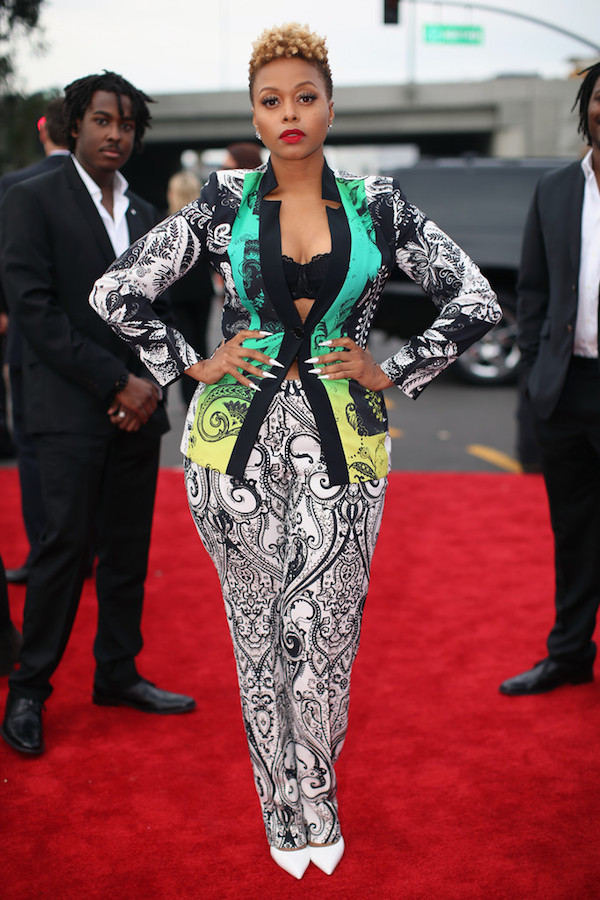 Chrisette Michele: Stole my heart in this Etro look. She slayed it in the printed pant suit . I started to hyperventilated a little bit for this look. Fun, edgy, sexy, and comfortable says it all. A definite fashion hit!
All photos were sourced from www.fashionbombdaily.com
Be sociable and share! Which celebrity wore you favorite red carpet look? Let's chat about it @Blackbride or @sheazephir