Pronovias hosted a styling master class with celebrity stylist Micaela Erlanger in NYC. Hosting brides and bridal industry insiders, Micaela shared her tips for styling your bridal gown, featuring stunning new styles from Pronovias. Plunging v-necks to classic a-line gowns, Micaela prepped brides to make their gown their own and look breathe-taking on their day.
Explore the top looks from the Pronovias collection and all of Micaela's tips!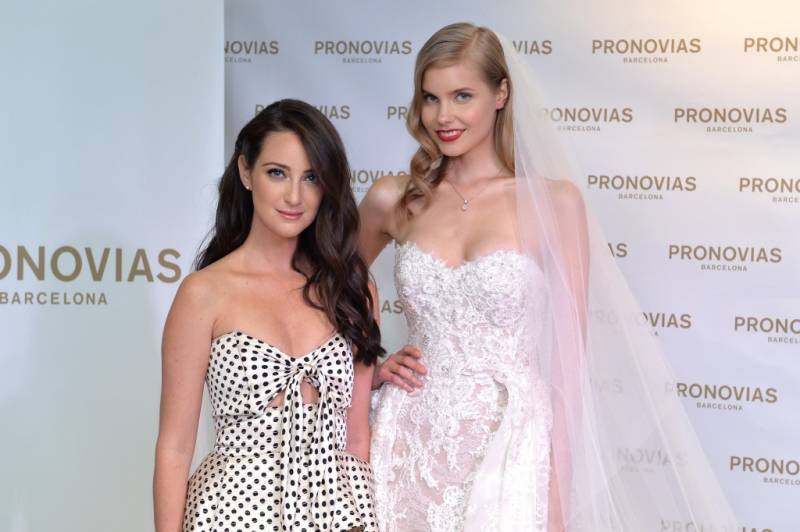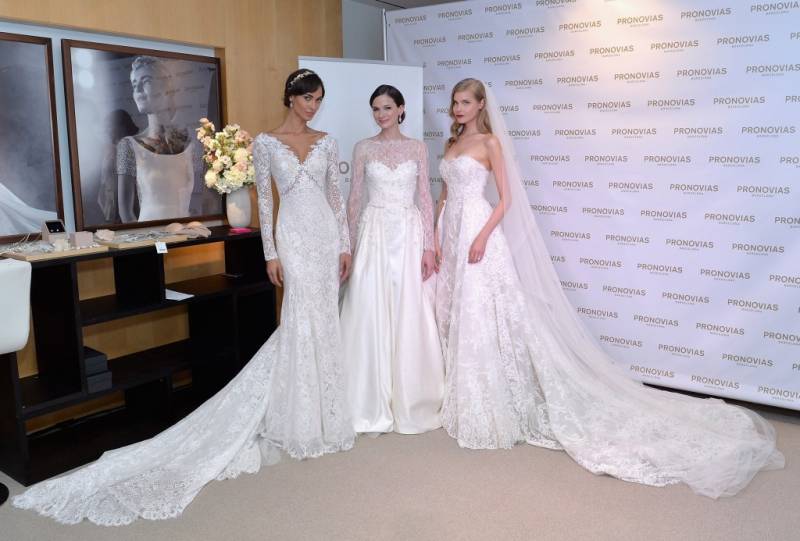 Tips from Celebrity Stylist Micaela Erlanger
Make a waist stay! Add a grosgrain ribbon to the inside of the dress -- this is an easy way to instantly nip your waist and add support to the upper part of the dress.
2. Sew in undergarments -- this is an easy way to make sure everything stays smooth and in place.
3. Take photos: from the front, back and the side to ensure your dress fits perfectly from all angles.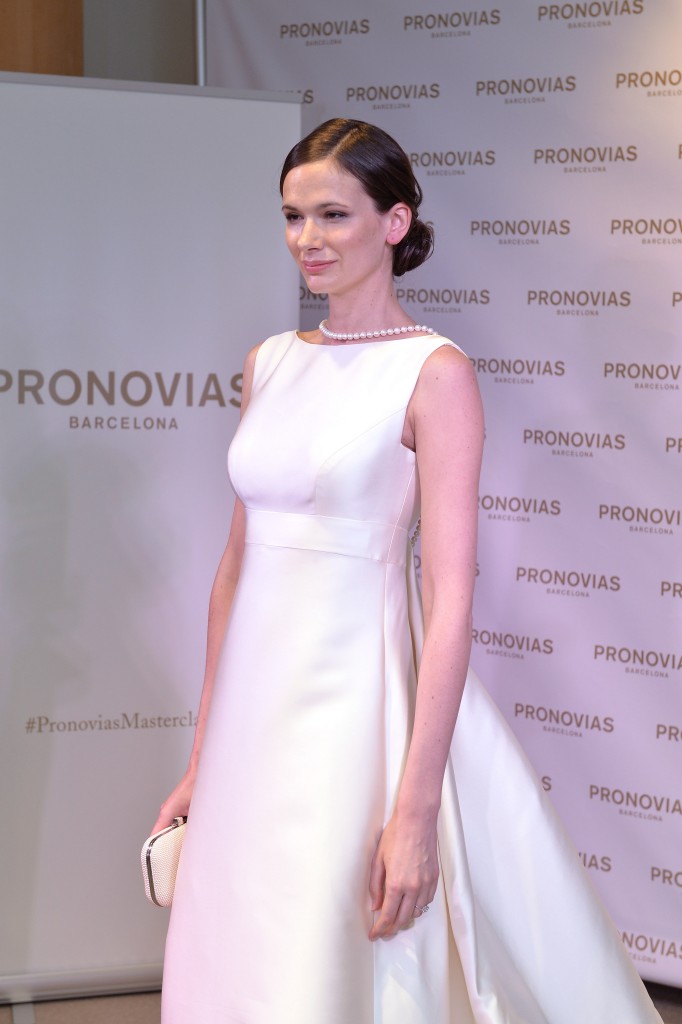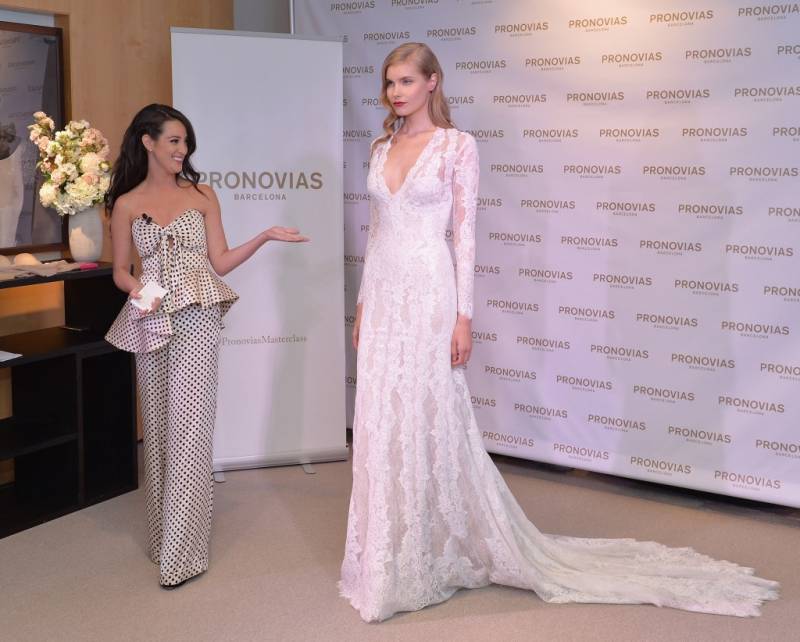 4. Check your hem length on both a carpet and a hard surface to ensure you can easily walk down that aisle.
5. When choosing shape wear consider products made with powermesh. It has the ability smooth and shape beautifully under even the most delicate and light fabrics.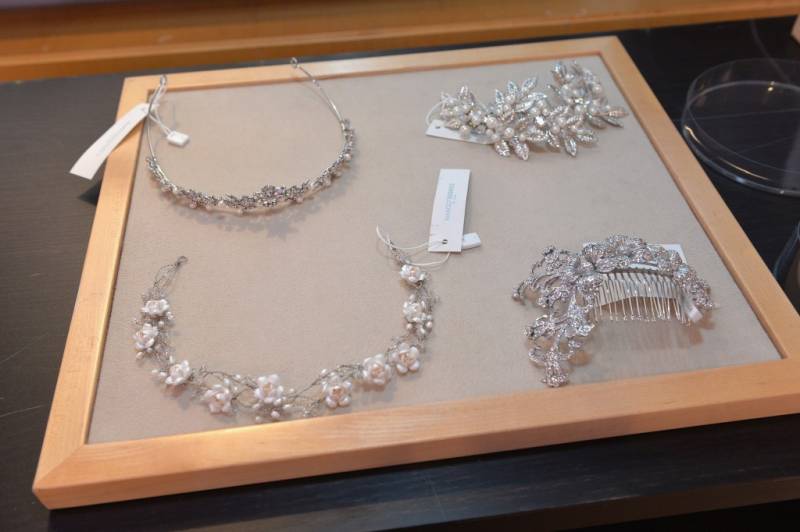 7. Accessories should punctuate a look not over complicate it.
8. Wear heels or shoes you can walk in! Look for shoes with a comfortable pitch or that support the ankle or bridge of your foot.
9. Smile and stand up straight. Nothing looks more beautiful than a happy confident bride!
10. When considering hair and makeup you can never go wrong with styles that enhance your natural beauty. Don't over-complicate your look and remember that your special day is about you shining and feeling like the best version of yourself!
Thanks to Pronovias for having us and providing an amazing stylist to help brides look amazing on their wedding day!!
Visit Pronovias.com to see all their amazing styles!