TK and Farrell first met each other during high school in the '90s. They both graduated and went their separate ways. Twenty-five years later, they ran into each other at an event, exchanged numbers, went on a date night and have been inseparable ever since. To commemorate their chic nuptials, TK and Farrell donned alter egos with a 007-inspired engagement session. They made sure to keep this theme going for their ceremony and reception the following year. Check out this daring hybrid at the Coral Gables Country Club, captured by Teekay of 3PM Media.
Bride's full name, age, and occupation: TK Owens, 45, Development Director
Groom's full name, age, and occupation: Farrel Owens Jr. 47, Lieutenant of Miami-Dade Police Department
Place of residence: Miami, Florida
Wedding date: July 7, 2018
Wedding location: Coral Gables Country Club, Coral Gables, Florida
Wedding theme: Red Carpet Affair Meets 007
Honeymoon Destination: Montego Bay, Jamaica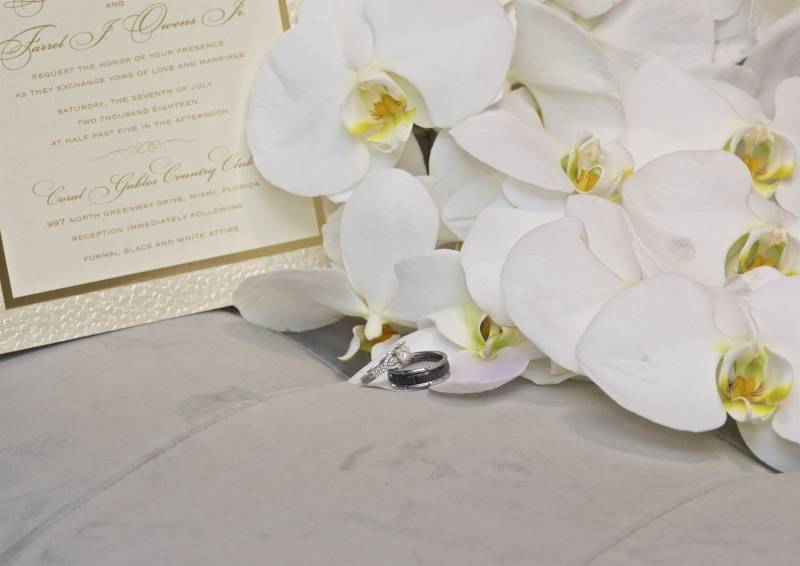 Engagement story:
There was no proposal. Farrel said he knew he wanted to marry me on 7/7/17. So he surprised me and took me to the courthouse to apply for a marriage certificate and we had a small marriage ceremony in front of our closest family and friends. But, I asked him if I could still have my big wedding and he said yes. So, a year later on 7/7/18 on our first anniversary, we renewed our vows in a big wedding with 250 guests.
What makes your love special?
We believe our love was ordained by the universe.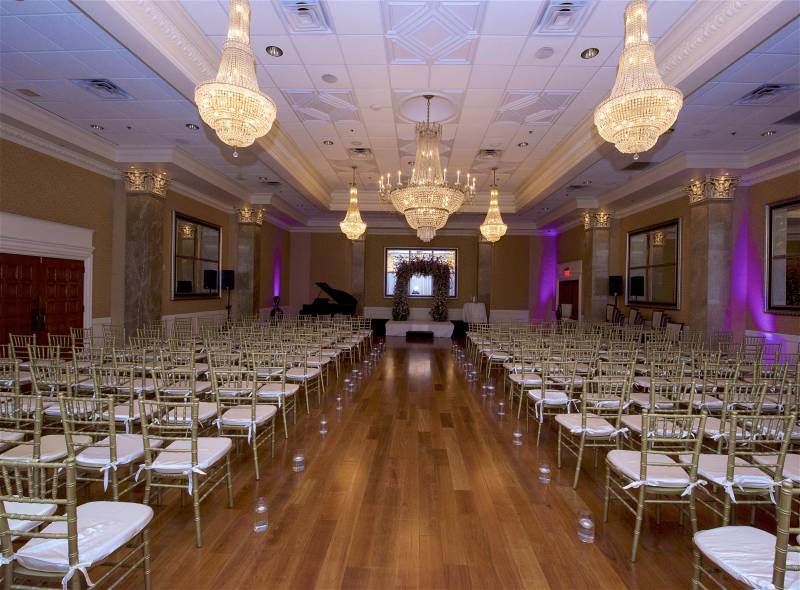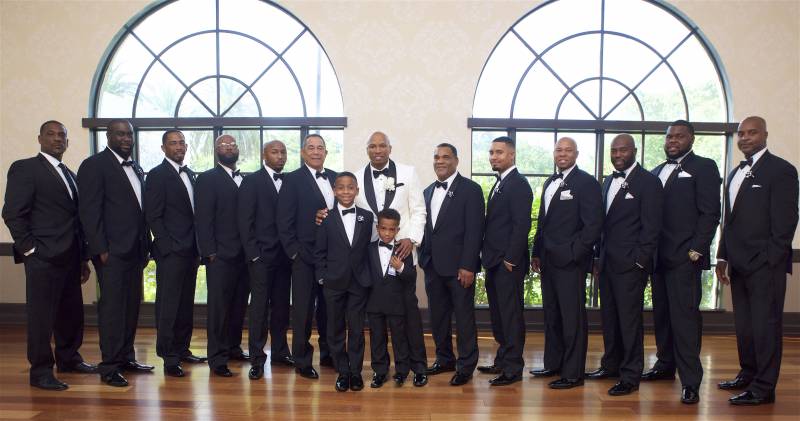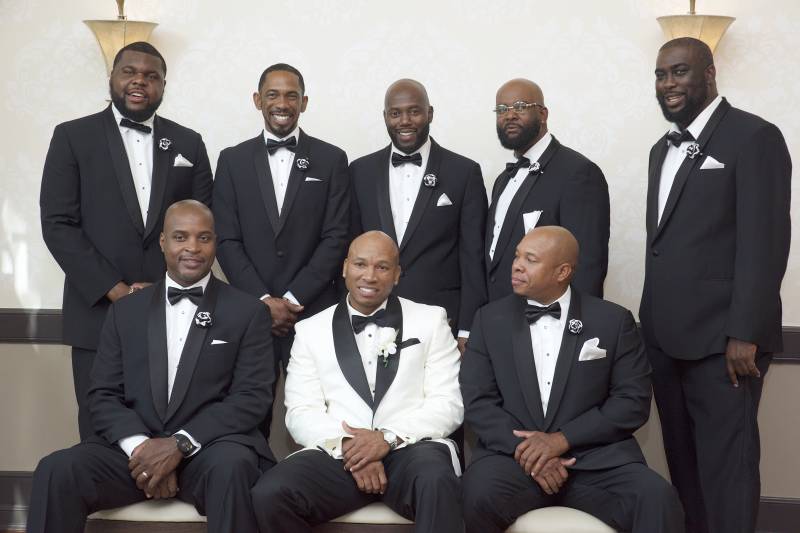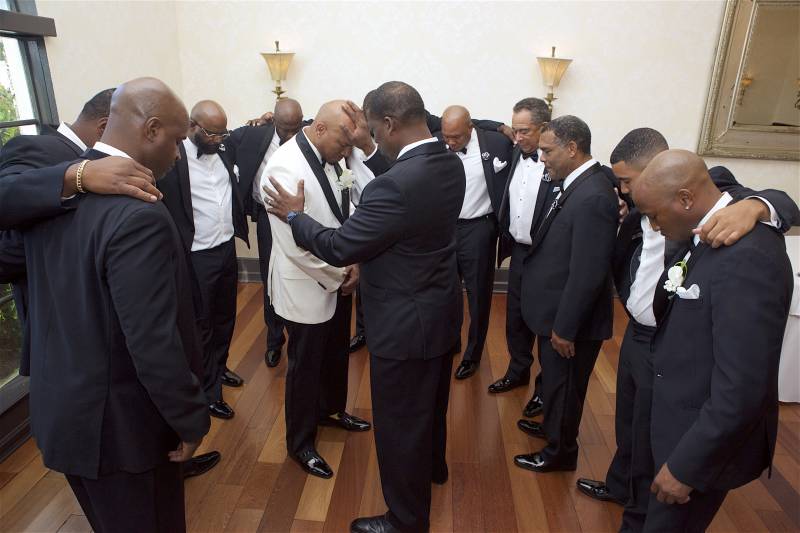 From the Bride:
It was beautiful. I was blessed to make all my dreams come true on that day! Everything I dreamt about as a little girl, I made sure I did it. From wearing the type of wedding dress I imagined, to the songs we selected, to the infamous surprise dance routine. I did it all! It was magical and I had never felt so much love before!
From the Groom:
She planned it all, I just showed up! But, I was so proud of her and she really got me during the surprise dance routine. I also loved playing the drums with the band.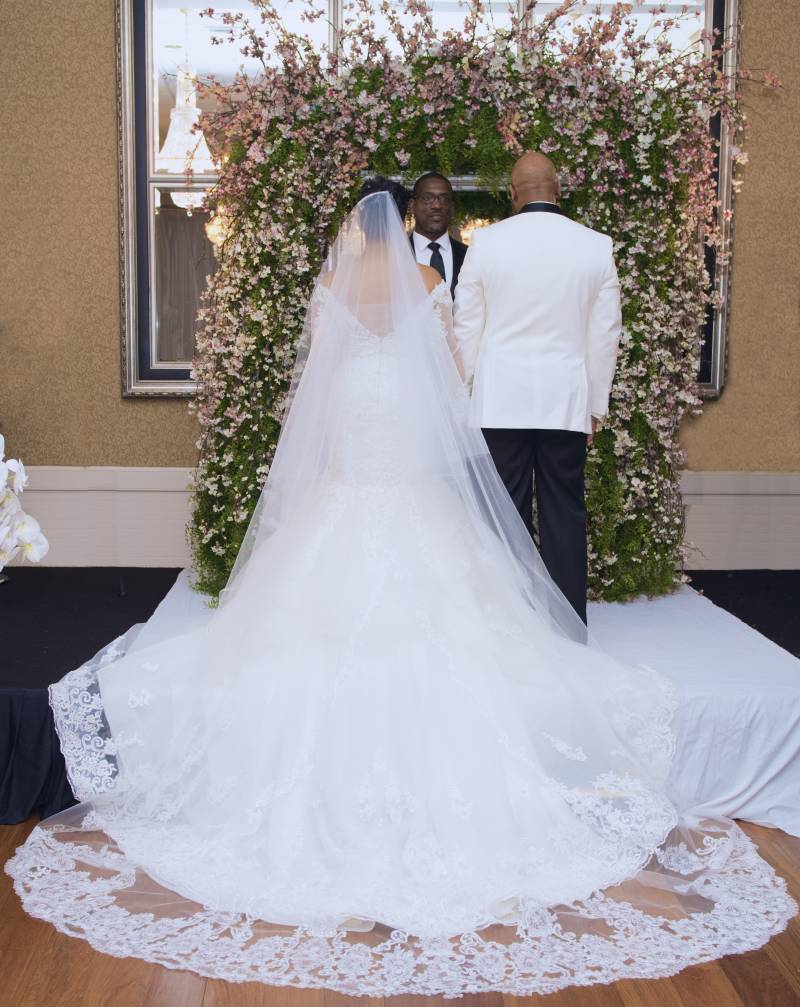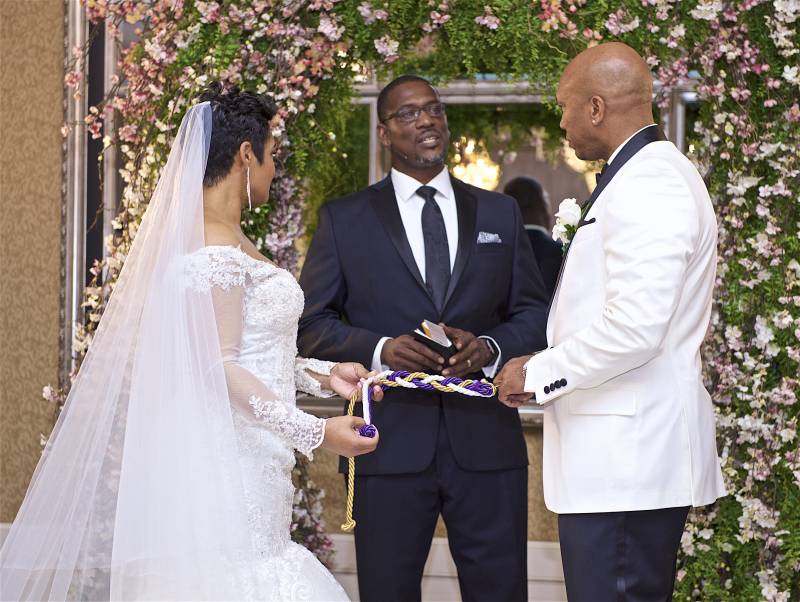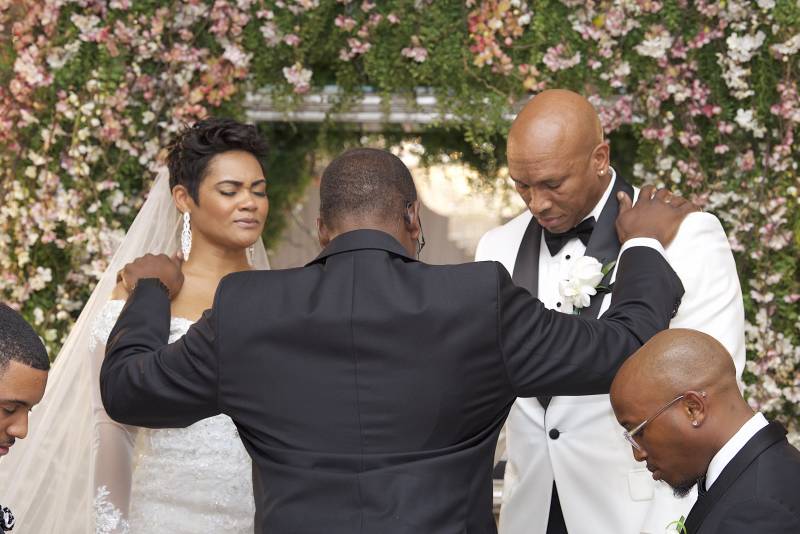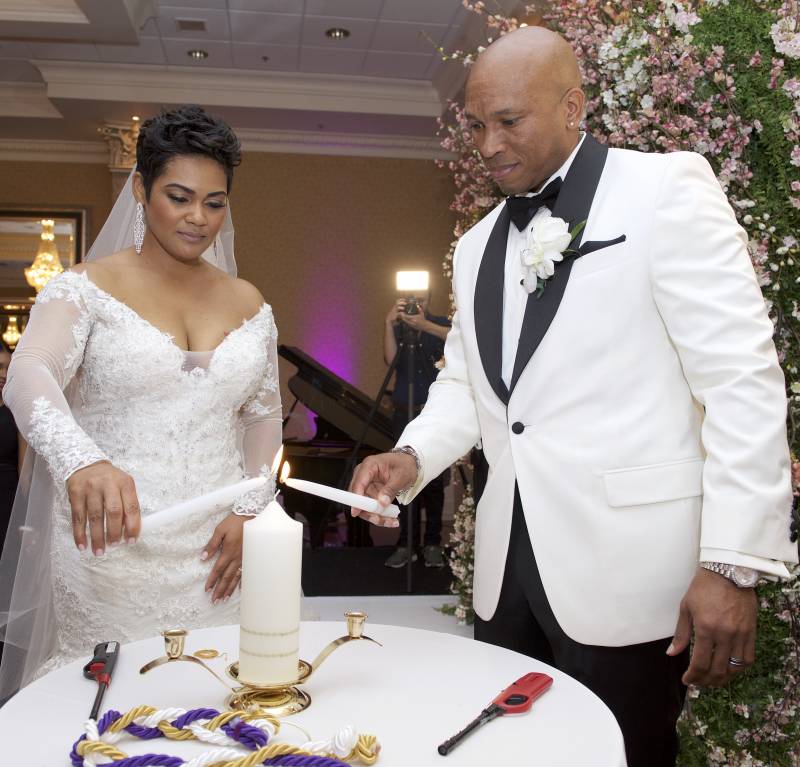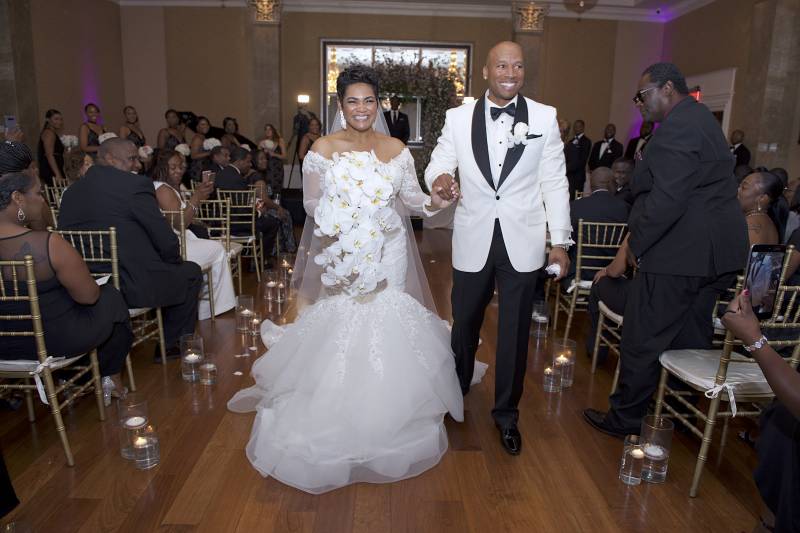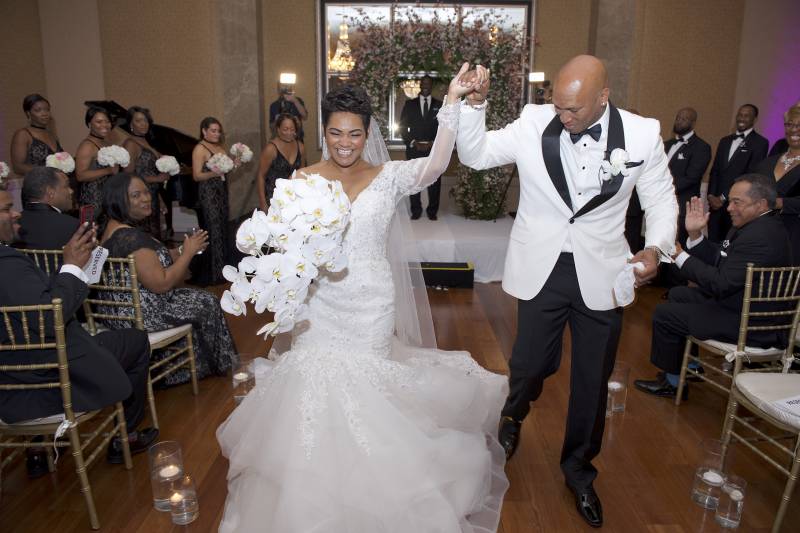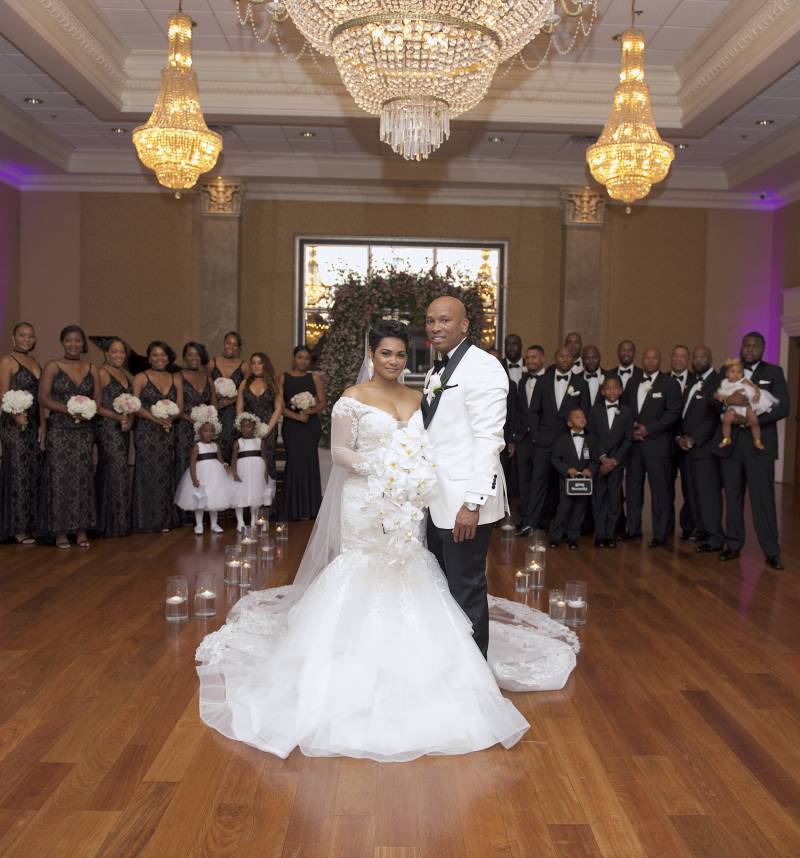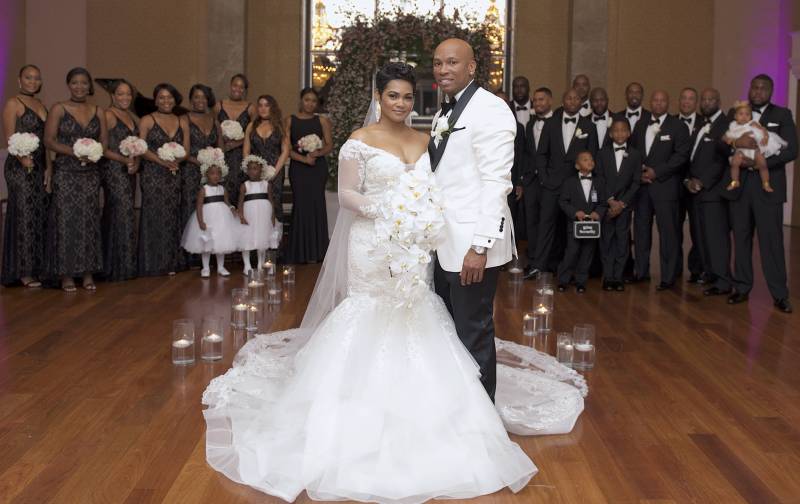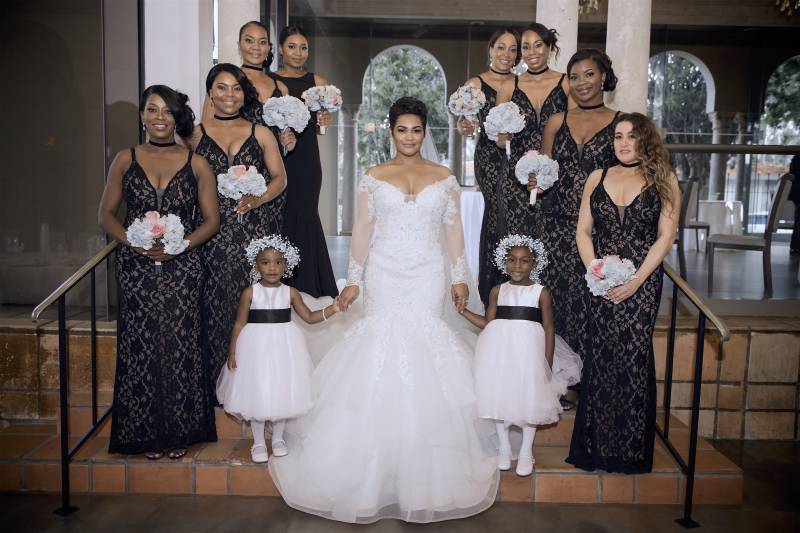 Wedding song:
"This Is Why I love you" by Major was the song for the wedding party. "Never Felt This Way" by Brian McKnight was the song for the bridal entrance. "Moment for Life" by Nicki Minaj was used for our entrance as husband and wife. "It's Working" by Pastor William Murphy was our first dance. We are very spiritual and wanted to give God all the praise.
What are you most looking forward to as a married couple?
Building our empire together and investing in our future. We also look forward to growing old together and promoting love in this world.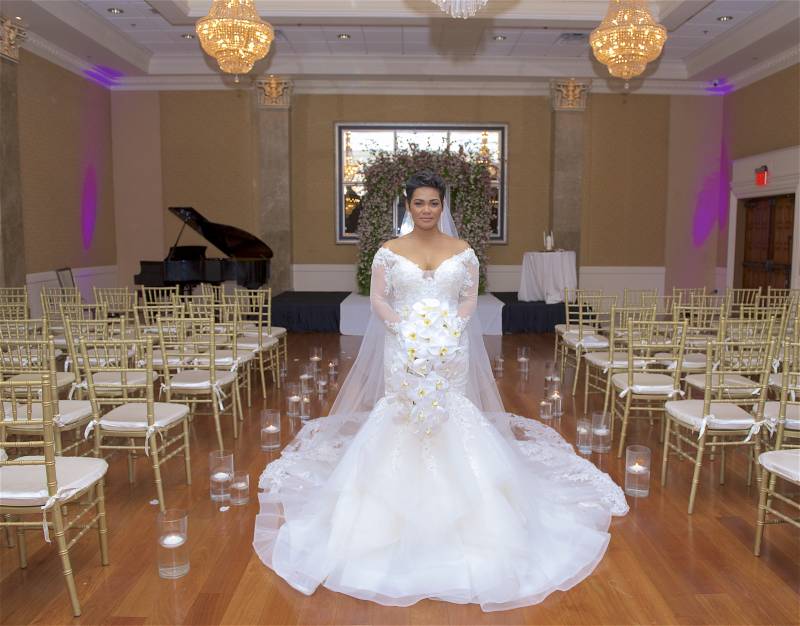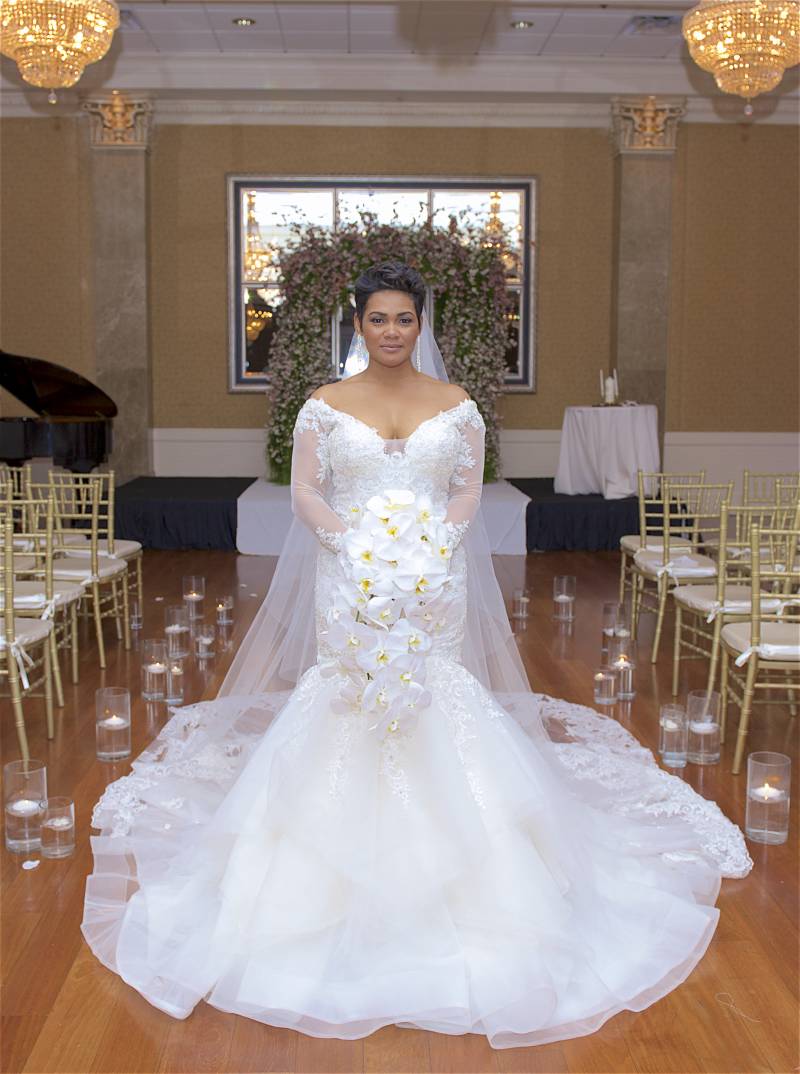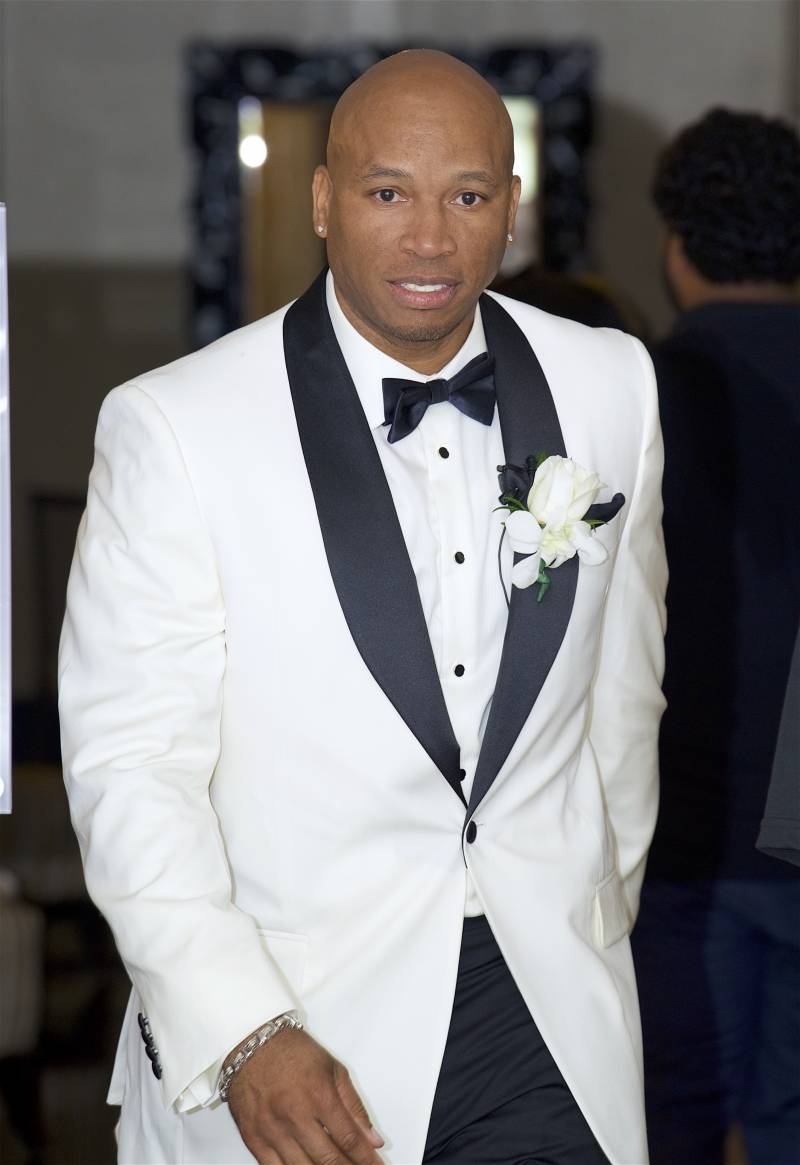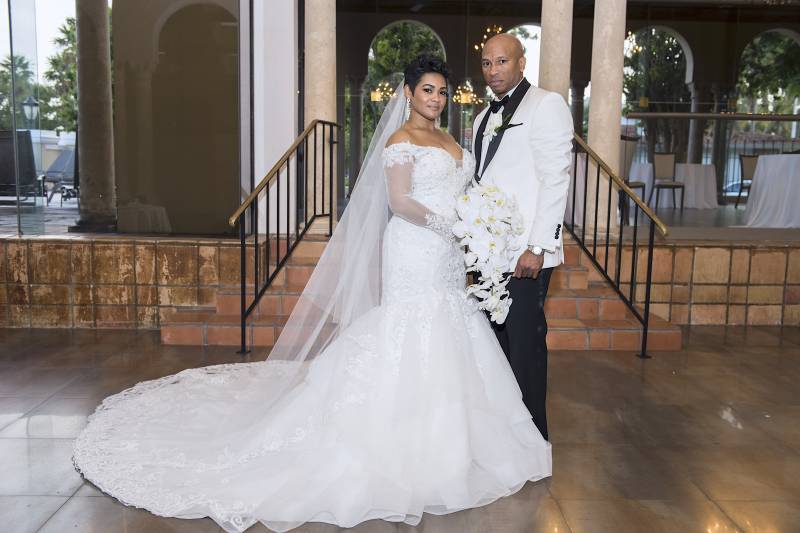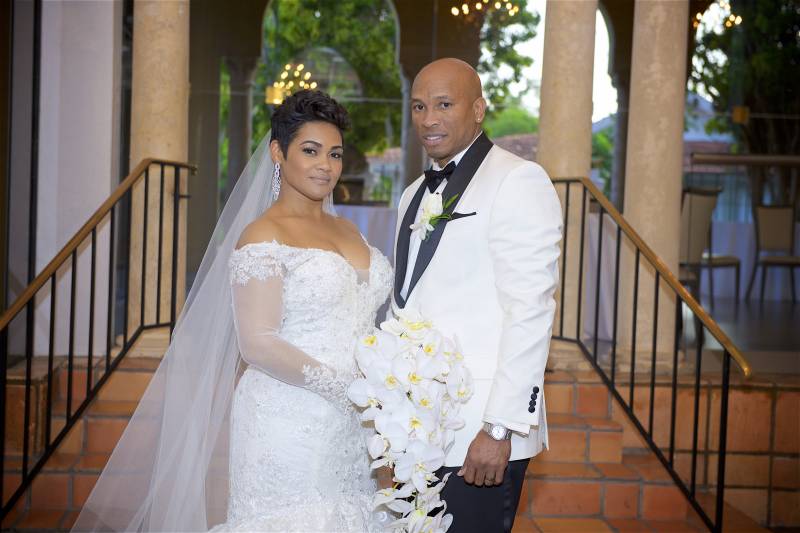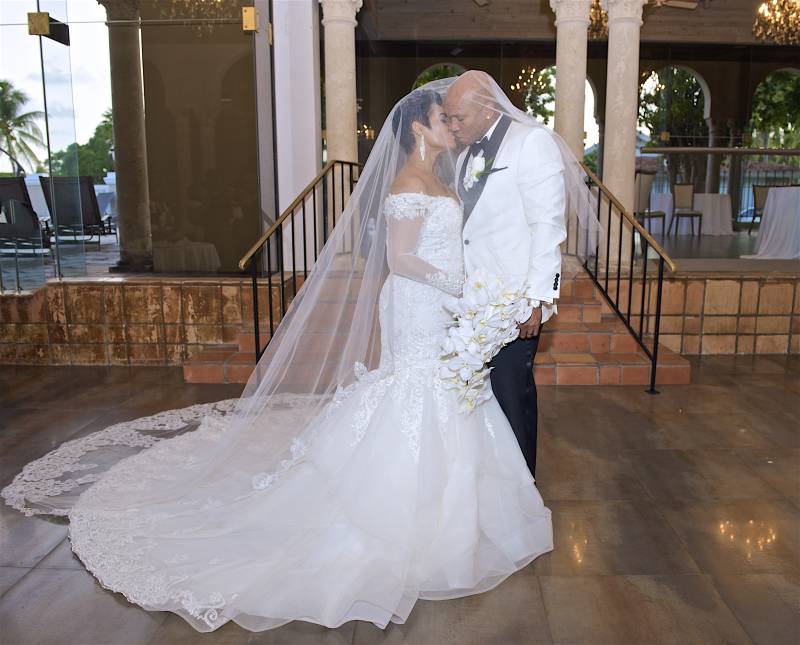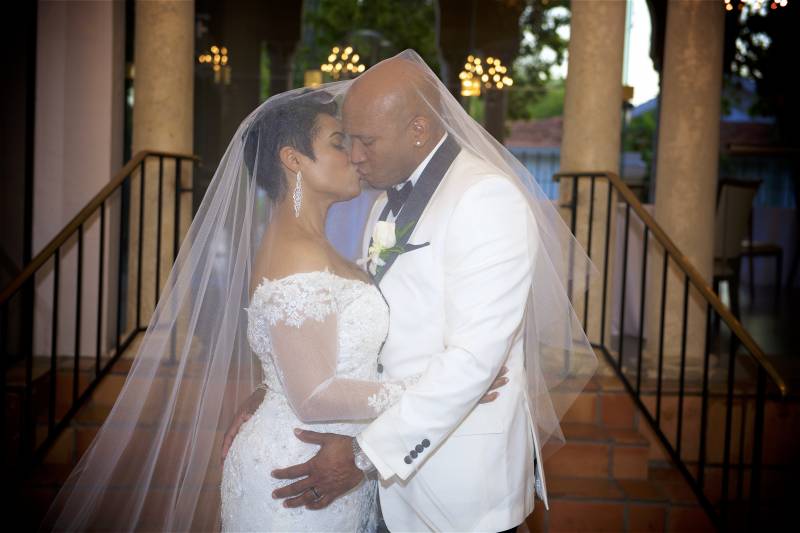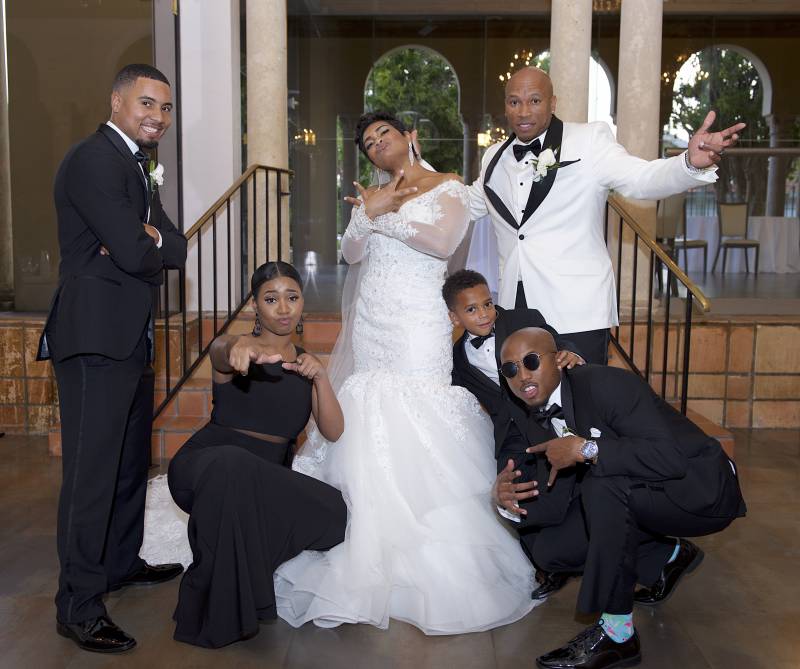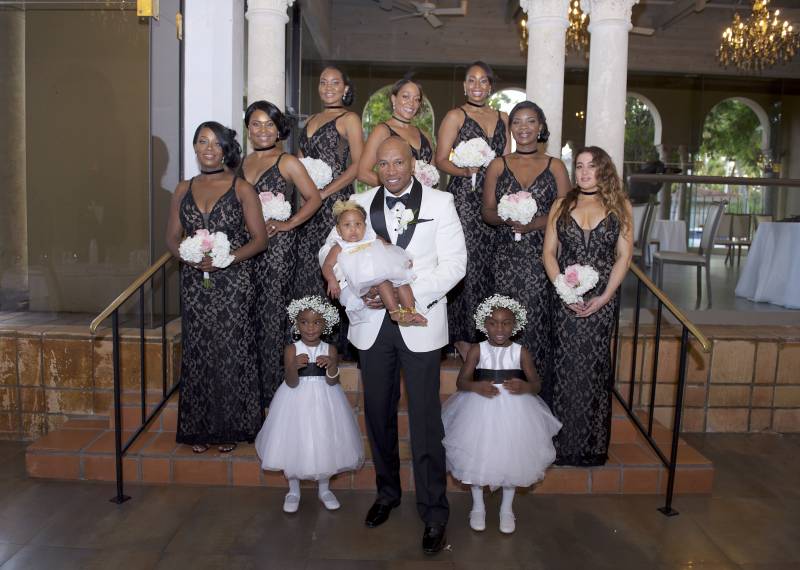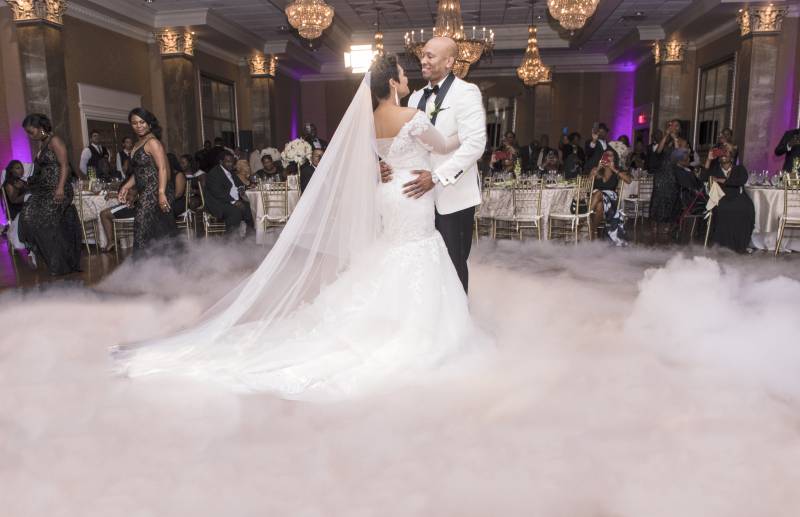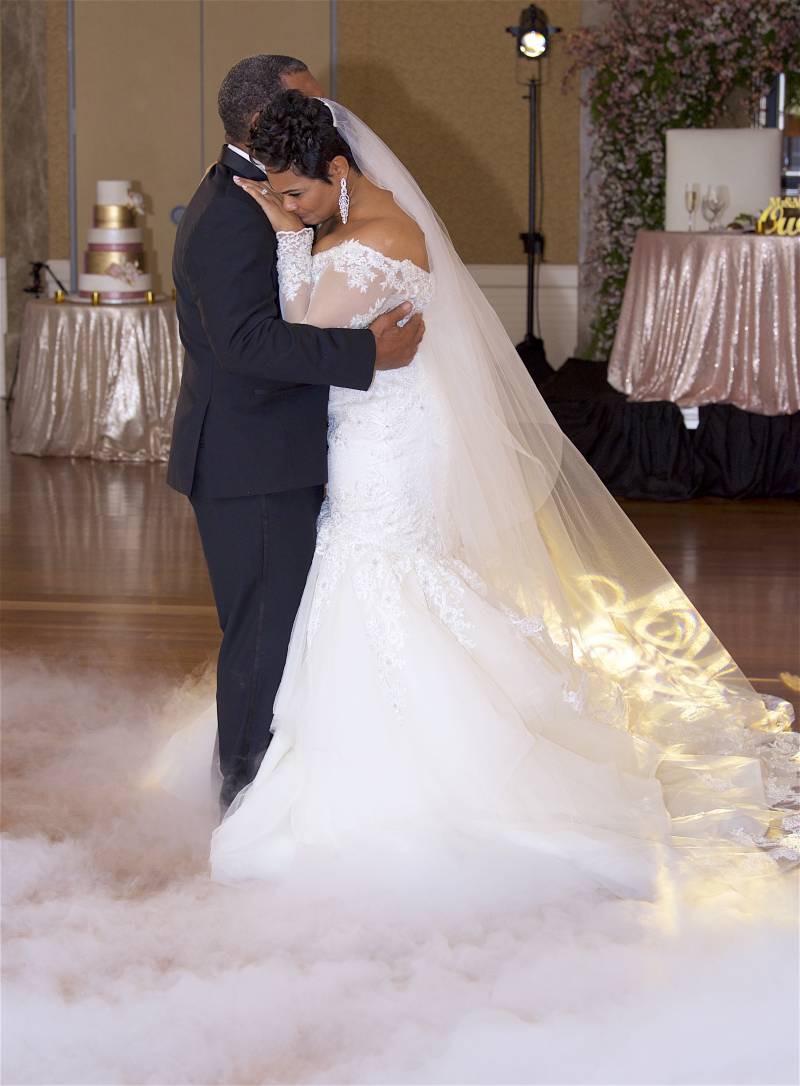 Your most memorable moment:
The surprise dance by TK, who's a professional dancer. And, Farrel playing the drums with the band! It was a mini concert!
Favorite wedding detail:
We had a live band and DJ. We also live streamed the entire wedding ceremony and reception on Facebook. Gave live interviews on the red carpet. We couldn't invite the world, so we let the world witness our love and so many people thanked us. They said they felt like they were there.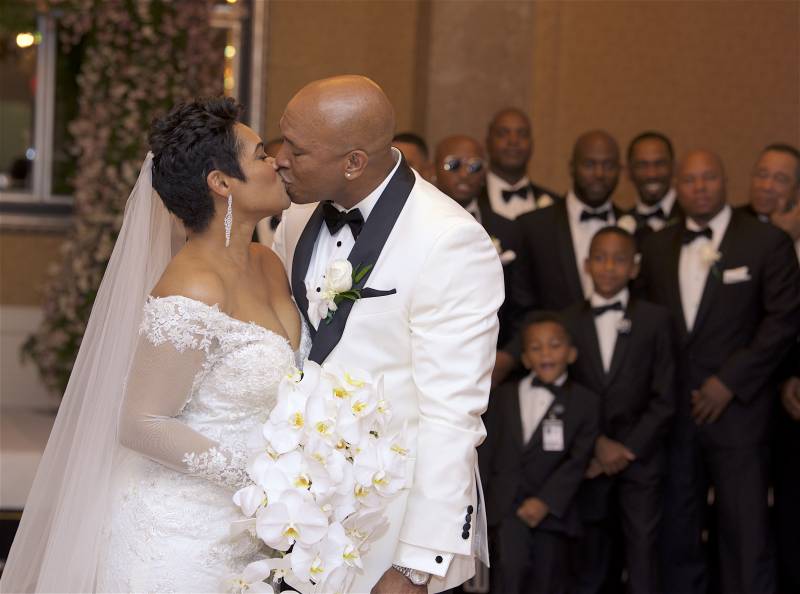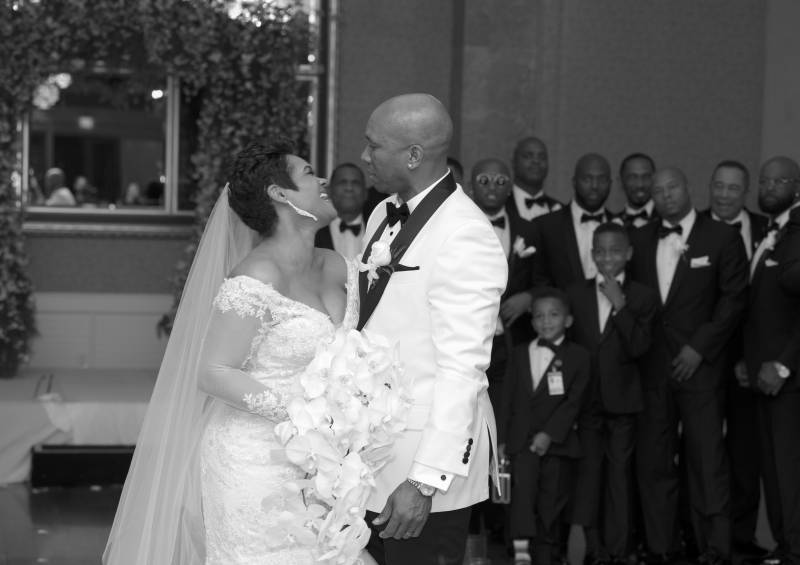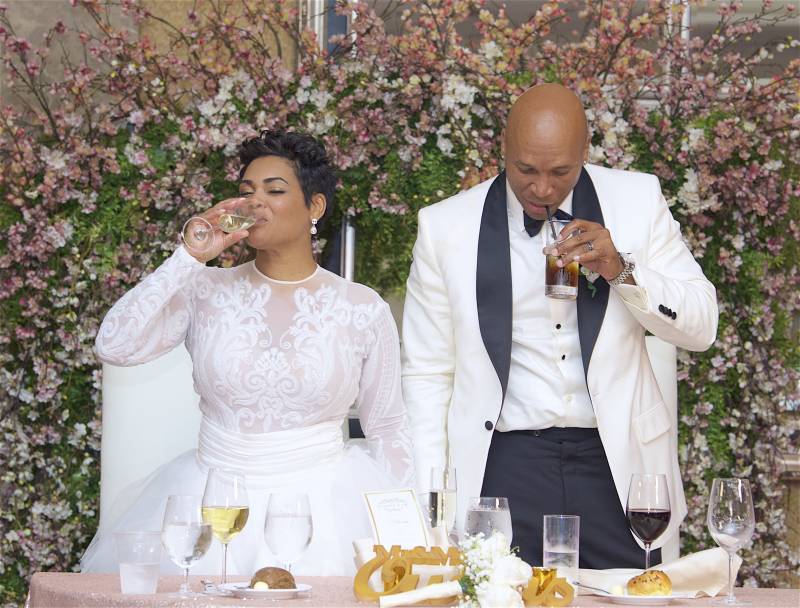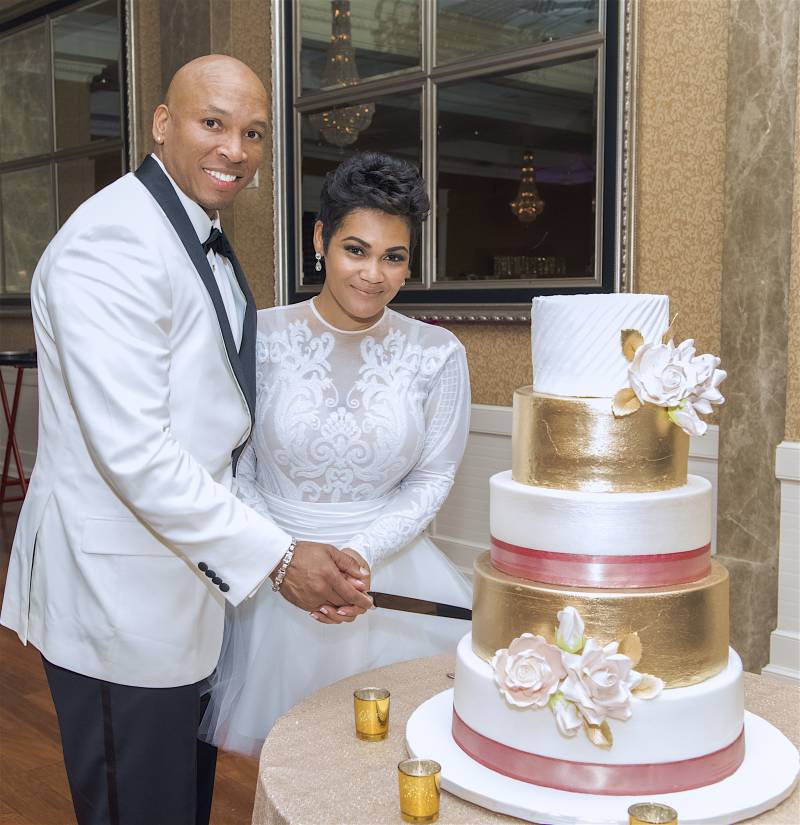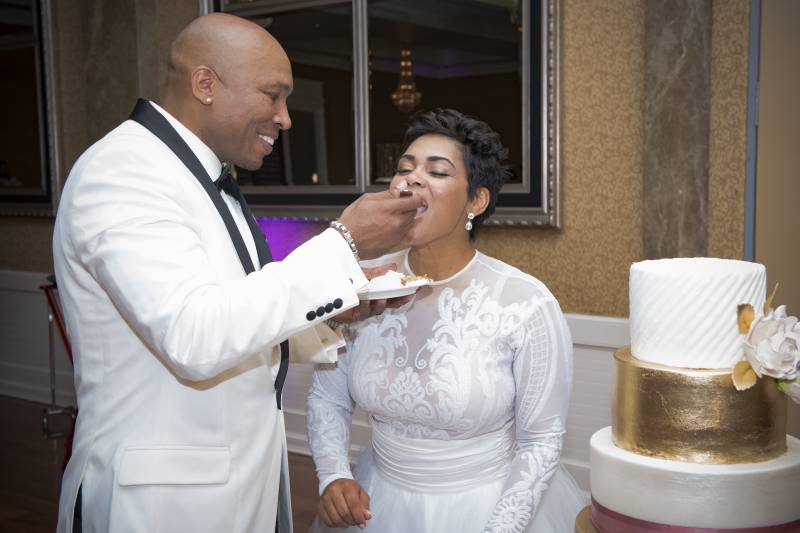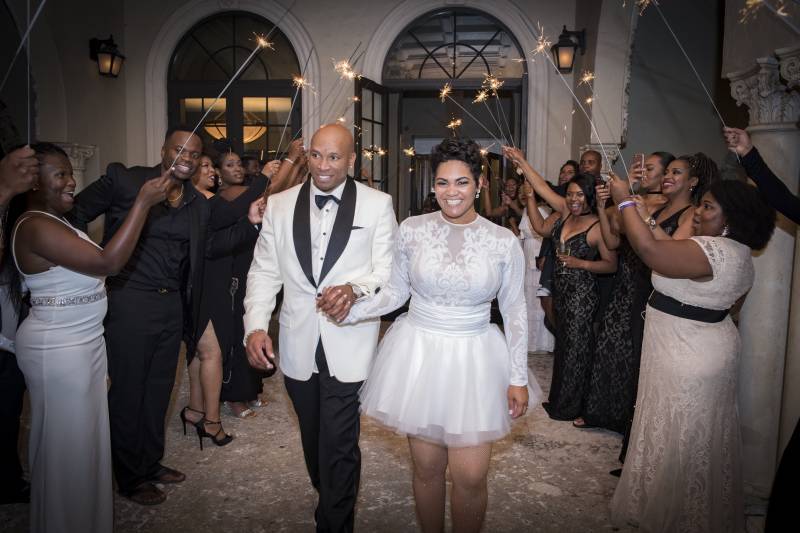 Advice for a Bride and Groom on their wedding day:
Enjoy the moment! It is going to go by so fast, so embrace the love!
Please feel free to include any other interesting anecdotes from your big day!
Everything about our wedding had to do with our favorite number, seven! We originally got married on 7/7/17. And one year later, we had our big wedding was on 7/7/18. Farrel's birthday is on October 7 and his favorite number is seven. We had seven bridesmaids and seven groomsmen. 007 was the theme of our wedding. To us, seven means completion.
Also, I was on TLC's "Say Yes To The Dress" in New York. The episode airs in January 2019. I took seven of my closest family and friends with me.
Congratulations to the happy couple! We wish you many years of wedded bliss!