Bahamas based wedding pros Christina Ysaguirre Photography, Kaleidobloom Events & Design and LucyLu Beauty joined forces to create three glam vignettes with a beautiful married couple, Latoya Moxey and her husband.
From the pros:
We were going for elegant glam for our first look, super fun and colorful for our second look, and something very subtle, yet glam for our last look. Everything came together perfectly as the model had her own closet full of dresses for us to choose from. The tablescapes fit her looks perfectly and we could not be happier.
Color combinations: 1. Gold, Silver, Blush. 2. Orange, Fuchsia, Green, Browns, Navy Blue. 3. White, Silver
Shoot theme: Glam Colors and Textures and Simplicity.
Shoot location: Nassau, Bahamas
Favorite detail: The Pineapples
Stationery: Laser Cut Print White Dinner Menu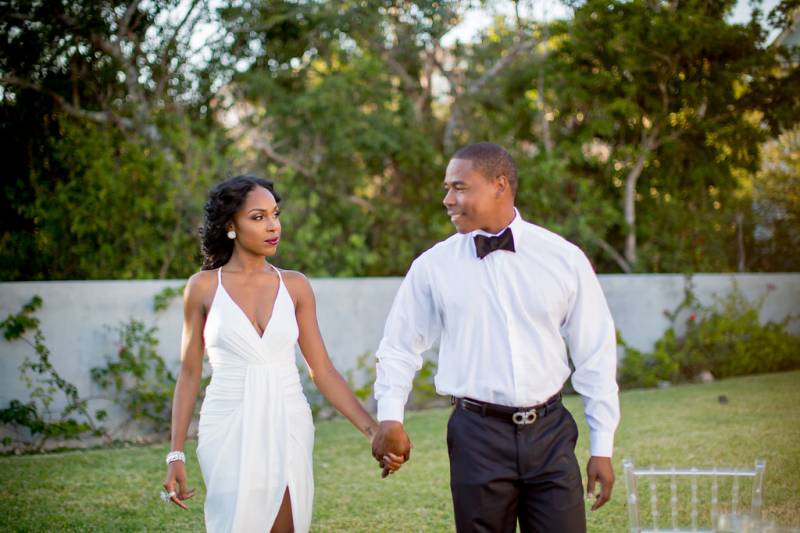 Details:
Linens: Silver Sequin Tablecloth
Centerpiece: Clusters of White Flowers. Feather Centerpiece. A variety of different heights to keep it interesting.
Place Settings: Very simple, Silver Textured plates.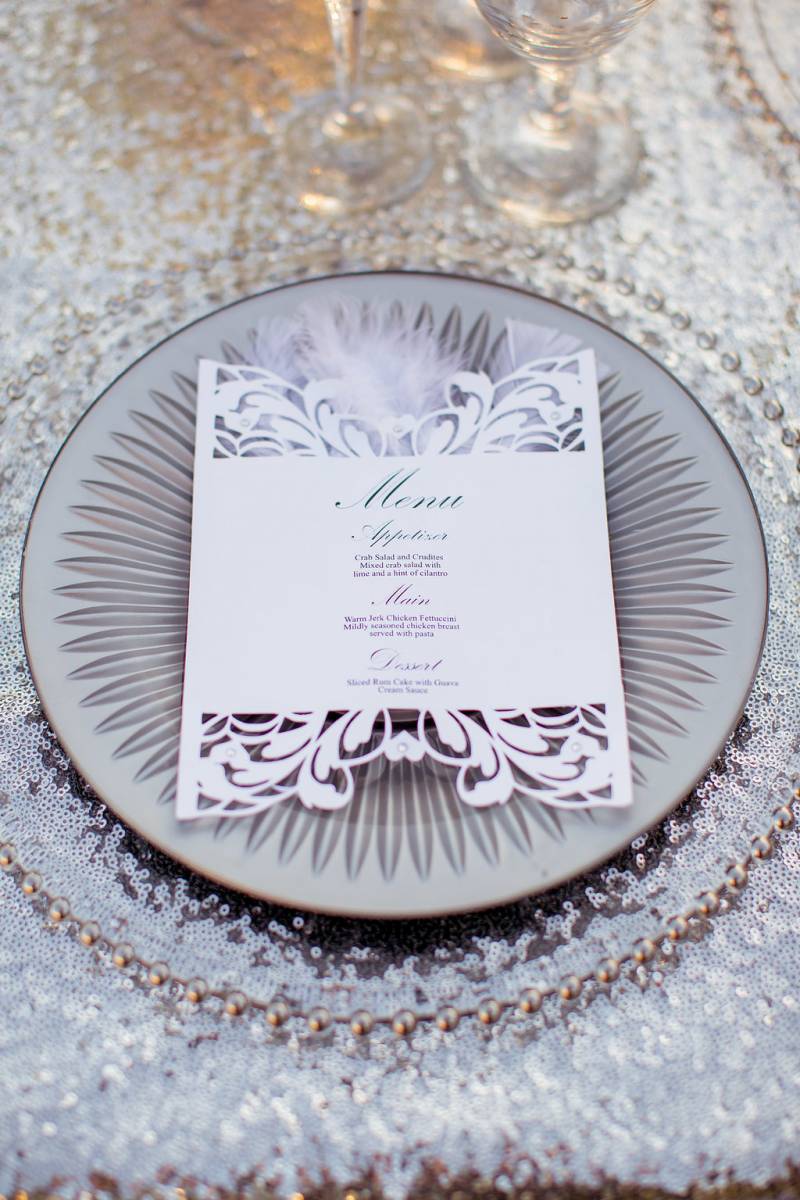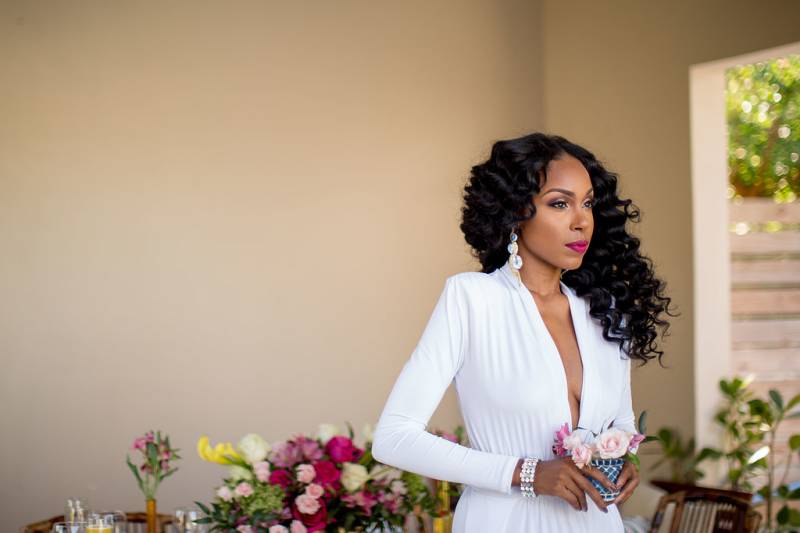 Linens: Fuchsia and White with Pineapple Custom Made Napkins
Details:
Centerpiece: Mix Match containers, Big Gold Box with Center piece. Smaller Vases for added color. Bright Vibrant colors.
Place Settings: Colorful, Lots of Texture, Nature Based with a Custom Pineapple Napkin.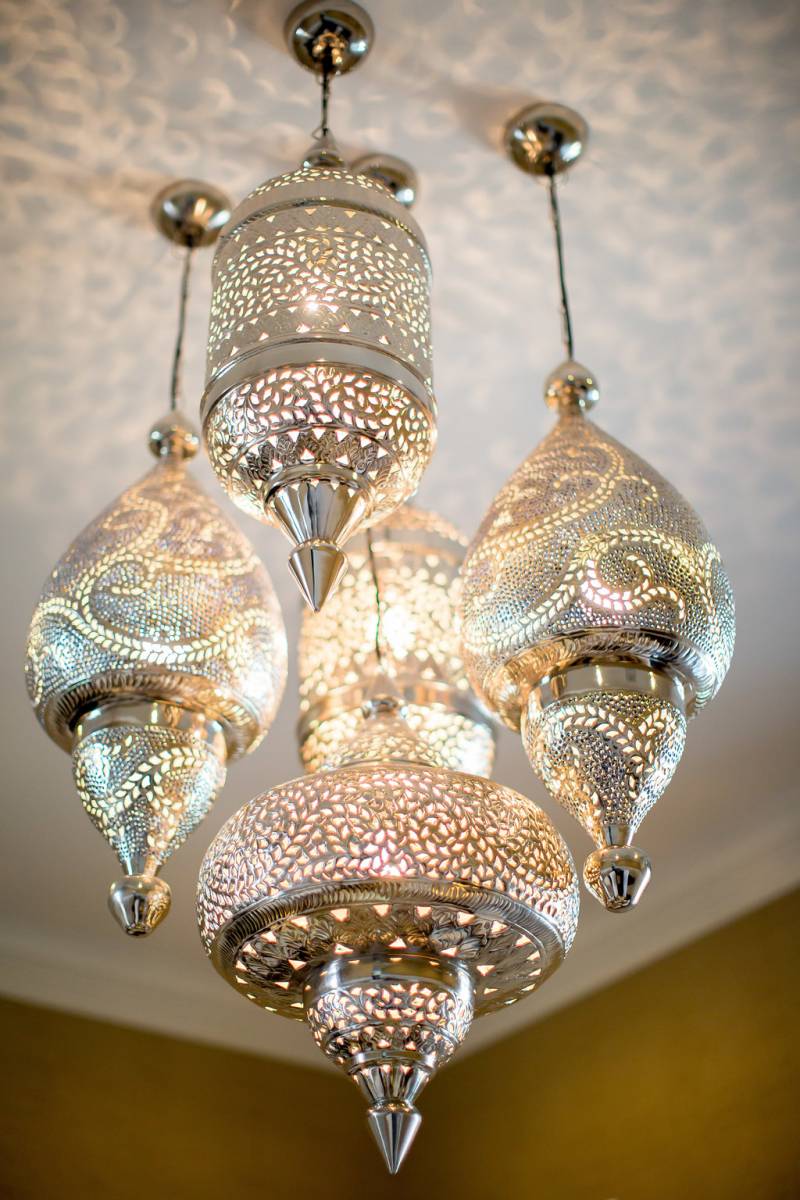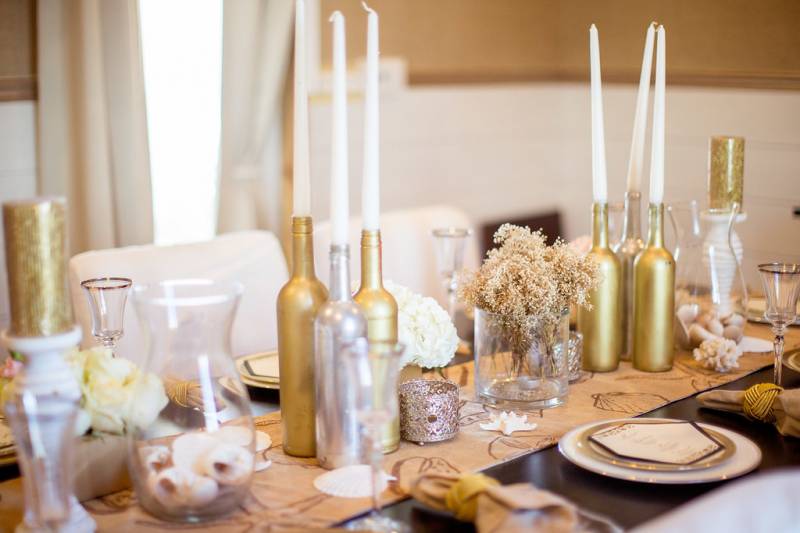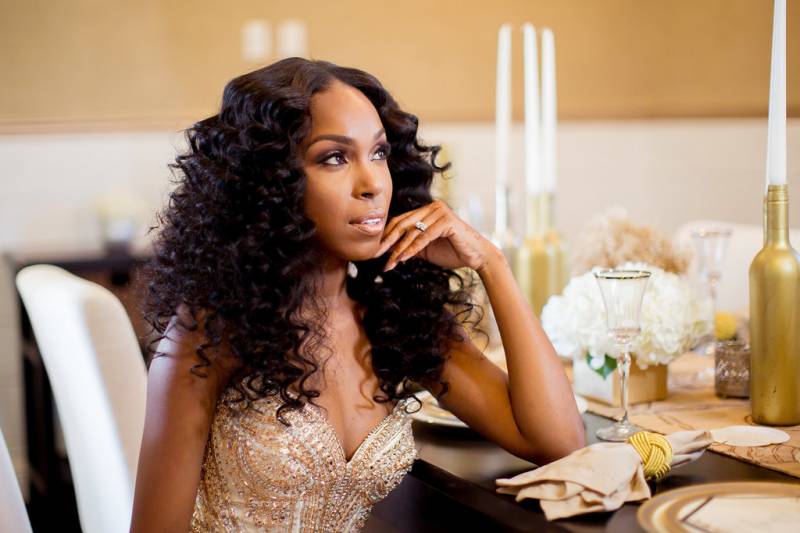 Details:
Centerpiece: Simple, Accents of the Ocean, and Small Golden Boxes with Small Arrangements of White and Blush Flowers. Candles in Gold and Silver DIY Bottles.
Place Settings: Simple White Plates with Gold Rimmed Edges
Stationery: White, Gold and Black. Polygon Shaped Menu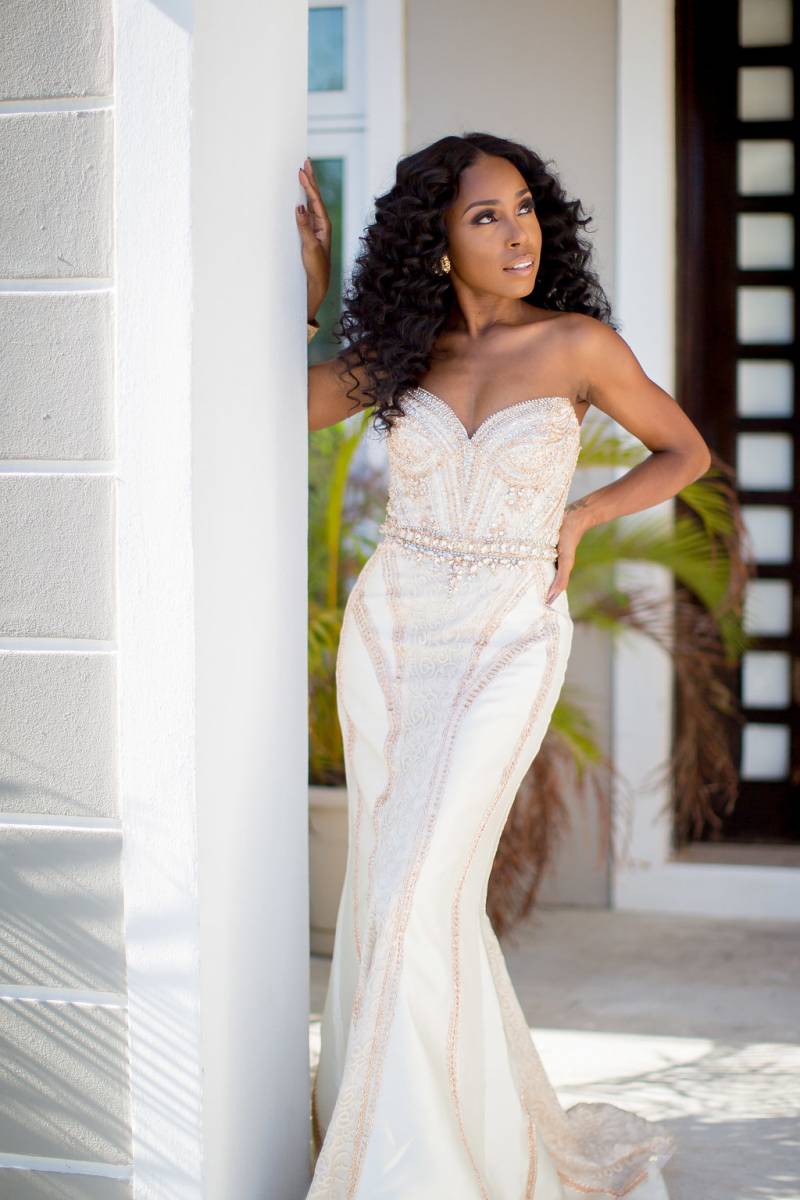 Linens: Tan
Vendors:
Photographer: Christina Ysaguirre Photography
Hair & Makeup: Lucy Lu Beauty
Wedding planner/ Designer/ Flowers:
Stationery: Tinsel & Text
We love all three of these glam scenes from today's Bahamas styled shoot. Share you favorite look from today's feature in the comments below.