Leah and Gary met in 2011 at a Congressional Black Caucus day party. Gary walked in only to run into Leah's smiling face. He said hello, introduced himself, asked for her name, and from that moment on she became his party date and dance partner. They exchanged information and he contacted her to see if she'd let him take her on a date. She agreed and let him but she was extremely guarded! Needless to say, that date didn't go so well. They went on just one more date after that before it was clear to them that it wouldn't work, so their communication became less frequent and eventually fell off.
Although it didn't work out for them at that time, there were many qualities about Leah that stood out to Gary. She was very different from other women he had dated, so he made it a point to occasionally keep in touch with her. Fast forward to May 2016 when he randomly contacted her on Instagram. She replied and their conversation sparked again. This time around, she was less guarded and it also became clear that although they were very different from each other, Gary complemented her well.
After months of being phone buddies and engaging in deep conversations, Leah invited him to a singles event at her church. Gary accepted and they essentially went on their first real date that night. In our courtship, Leah and Gary have grown extremely close and most importantly they've grown spiritually. Gary remembers when he got the conviction from God that Leah was his wife and how shocked and unprepared he felt at the time because he was not initially thinking about being in a relationship with anyone, let alone being married. But after both hearing from God, Leah and Gary went through months of pre-marriage classes together, which only confirmed for them the convictions God gave them about one another.
Go down memory lane and check out their romantically chic wedding at the La Maison Michelle Villa in St. James, Barbados. From the lush greens and blooms to the decor and attire, you'll fall in love with Leah and Gary's special day, captured by Life Photography by Aniya.
Bride's full name, age, and occupation: Leah Rackley, 36, Attorney
Groom's full name, age, and occupation: Gary Rackley, 37, Construction
Place of residence: Bowie, Maryland
Wedding date: November 10, 2018
Wedding location: La Maison Michelle Villa, St. James, Barbados
Wedding theme: Romantic Chic
Honeymoon Destination: Sandals Royal Barbados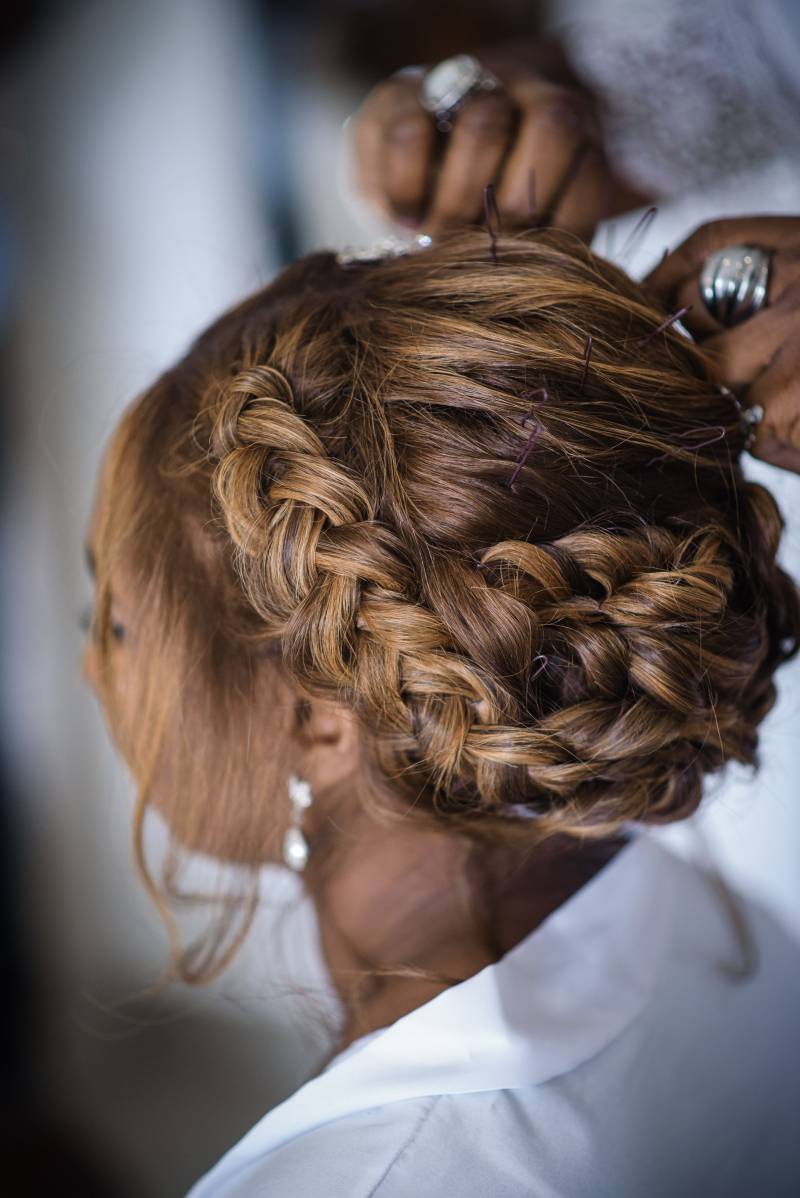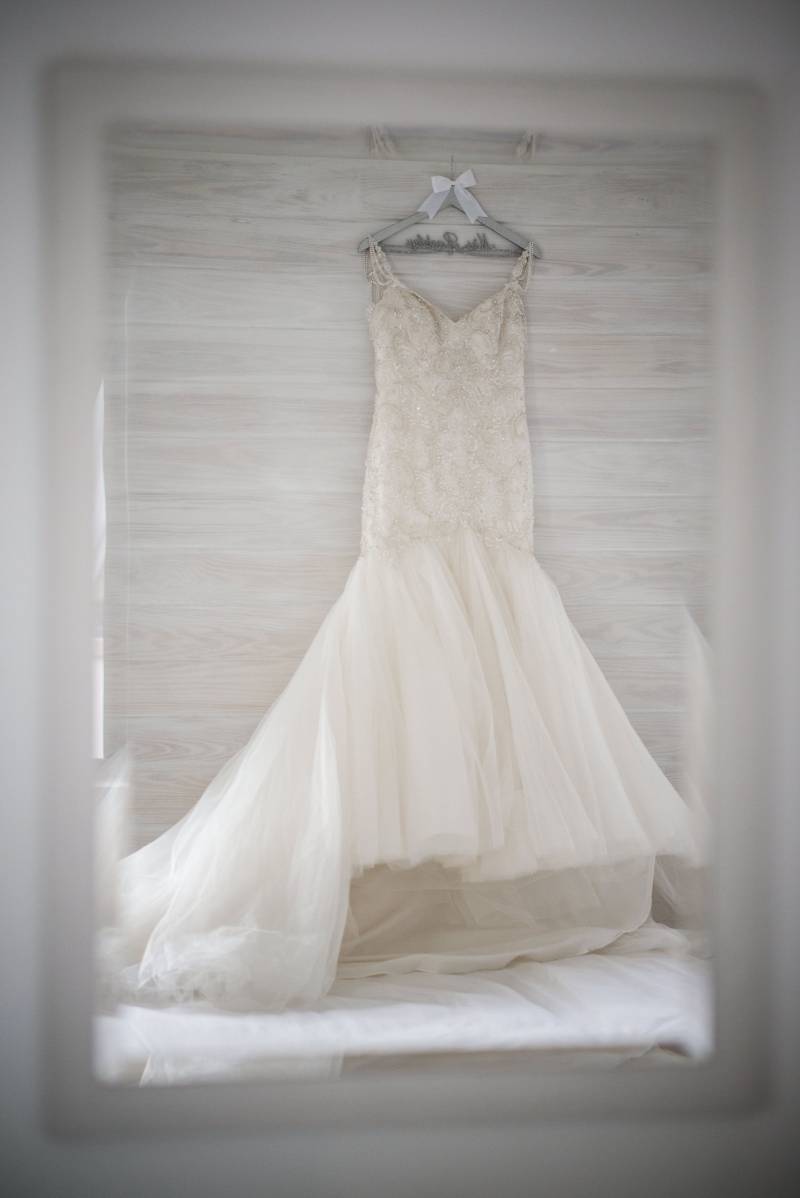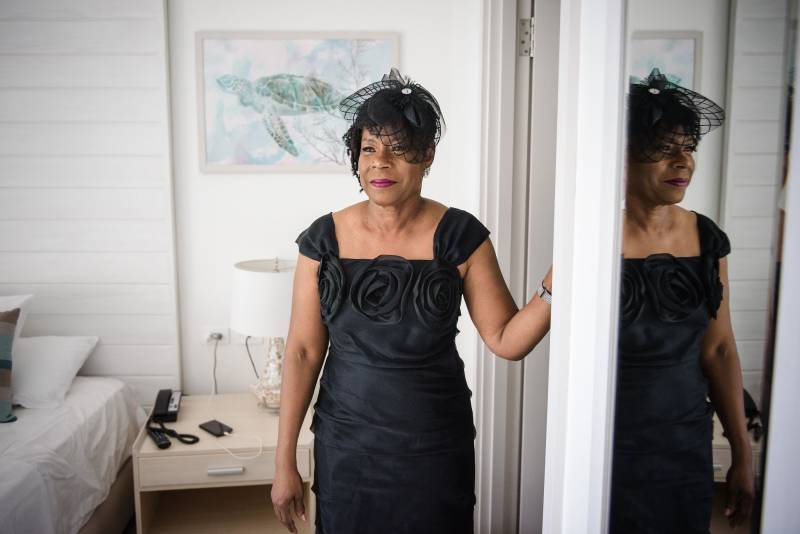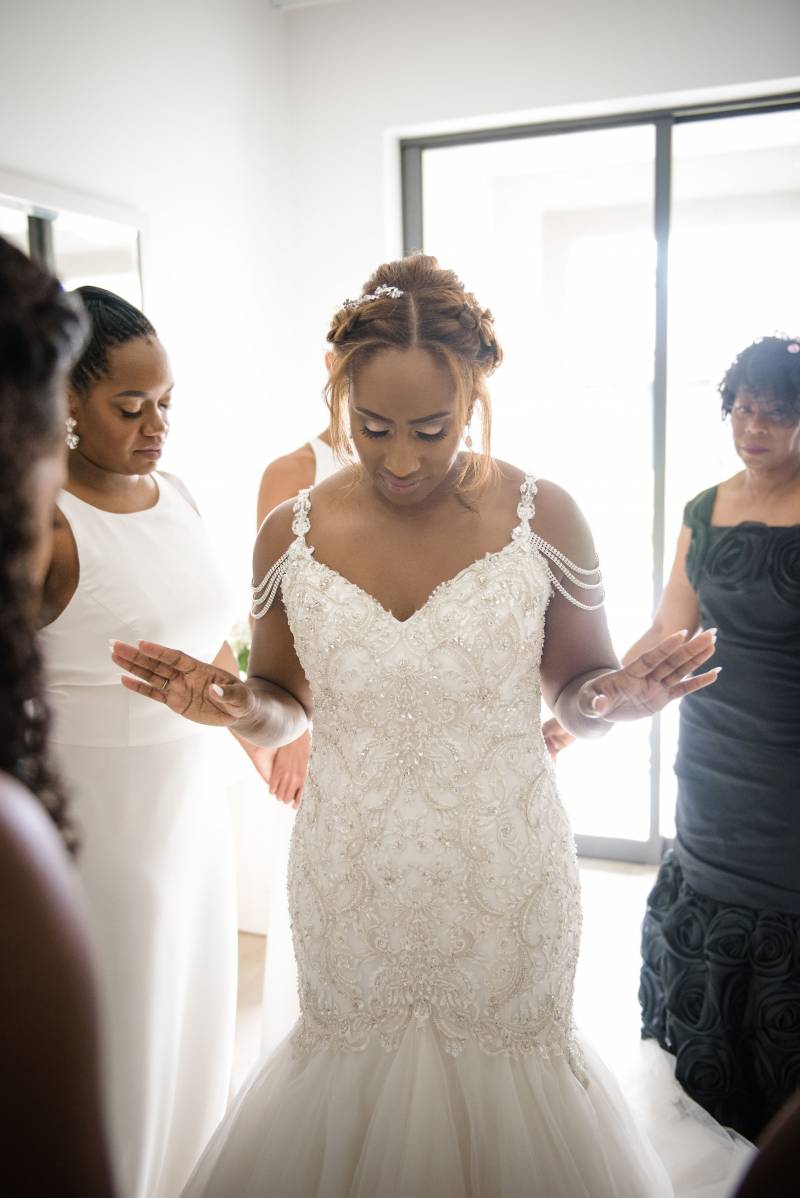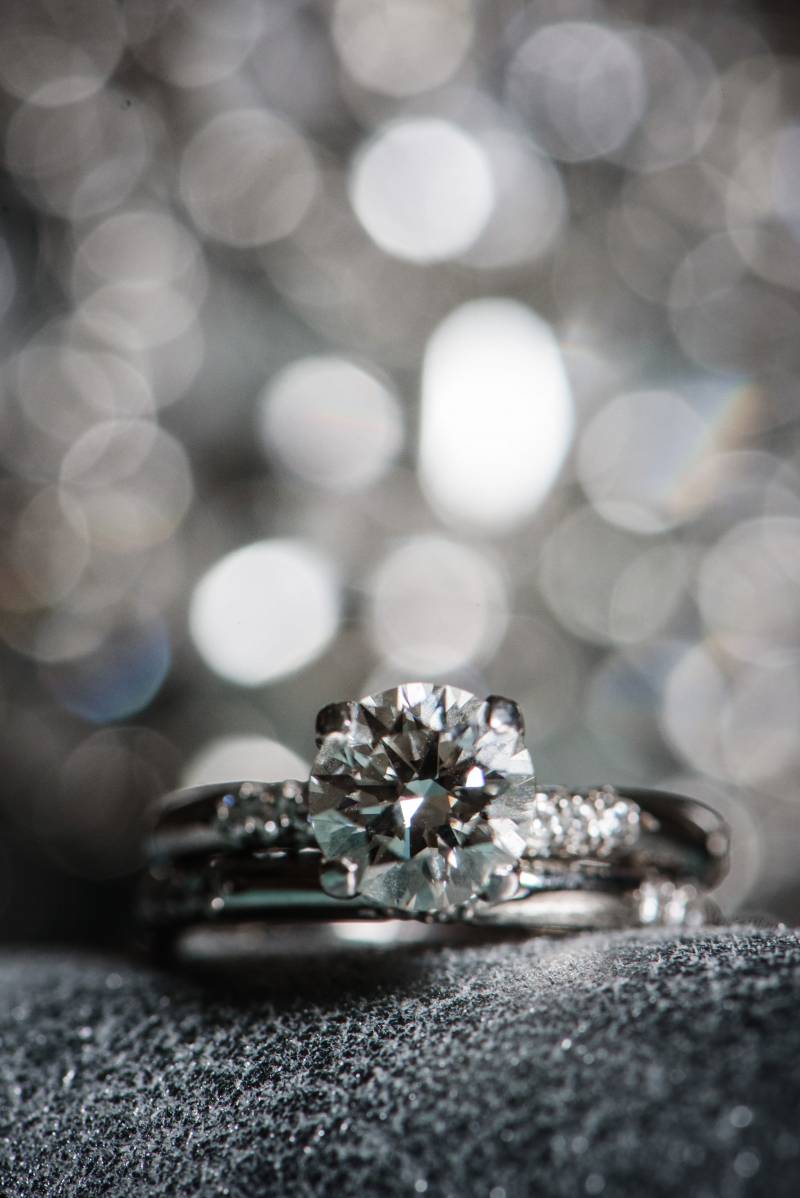 Engagement story:
It was a lazy Saturday, January 27, 2018. I was binge watching Law and Order: Special Victim's Unit when Gary came in and told me he was going to go put gas in my car. Unbeknownst to me, while getting gas, he called my father to officially ask for my hand and inform him that he was going to propose that day. On the way back, Gary called and asked if I wanted to go visit his friend who lives in North Beach, Maryland. I said sure, threw on some sneakers and made sure his daughter Shanti was ready to go.
On the way there, Gary said he wanted to stop at the boardwalk because it was a nice day. Instead of thinking to myself, this is the place where we had our first official date and he might propose, I thought to myself, 'OK. But, it is not really that nice outside.'
Needless to say, we proceeded to walk the boardwalk. After a good amount of time and some complaints from Shanti and I, mostly about it being cold, we ran into a couple of Gary's friends. Gary acted completely surprised to see them, so of course I fell right into the trap and thought that they randomly decided to walk the boardwalk that day too. I know what you all are thinking but hey, it's plausible, they live 10 minutes away from the boardwalk!
The next part all happened so fast, but from what I recall, I turned to help Shanti with something and when I turned back, Gary said, "Well the real reason I brought you here is because..." I do not remember all that was said, but I know he had a huge smile on his face. I saw a box come out and he got on his knees and opened the box while he eventually said, "Will you marry me?"
All while his friend was taking pictures with her professional camera. I was completely surprised and elated. I immediately said, "Yes!" And to solidify an unforgettable moment, we asked Shanti a little later how she felt and out of the mouth of a babe, she responded, "Well I was just happy and smiling the whole time because it looked like love to me." It was the perfect proposal at the perfect place. I love you Gary, always.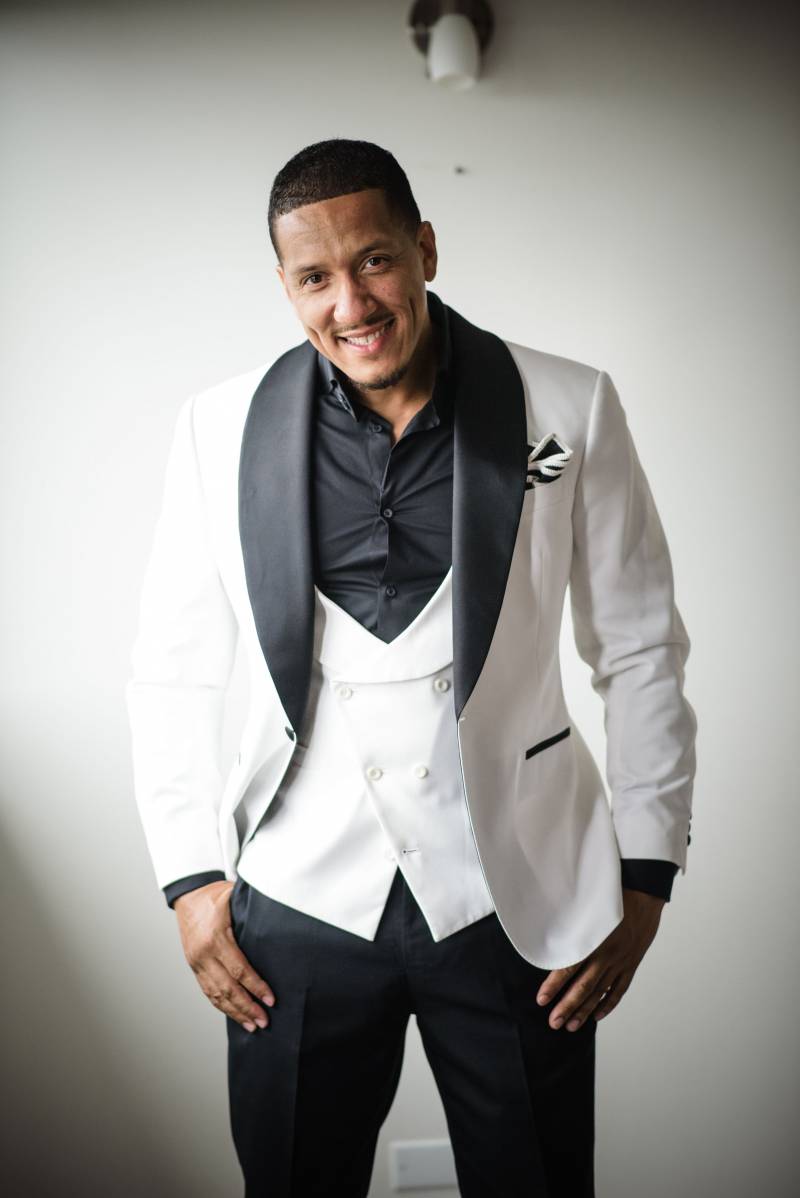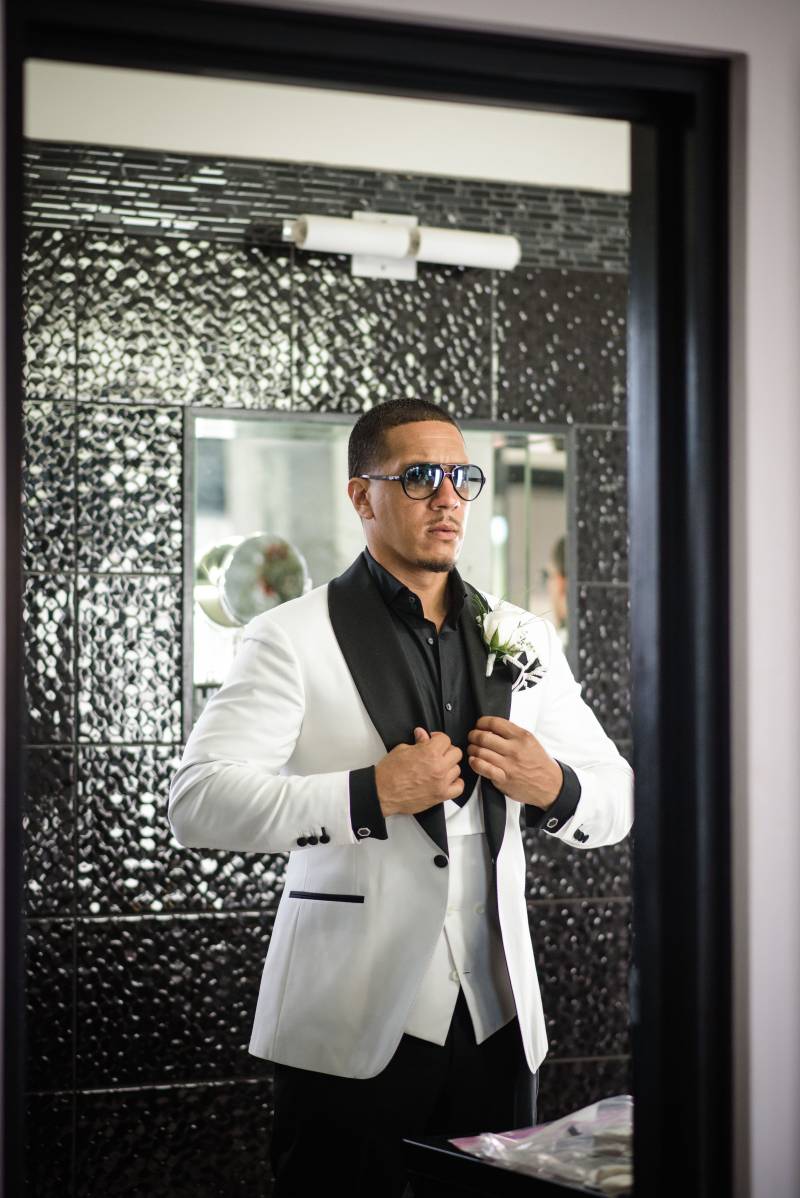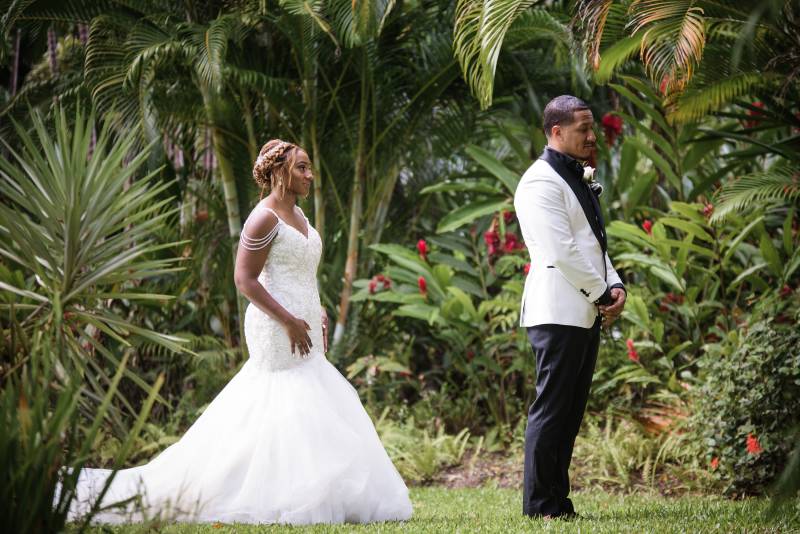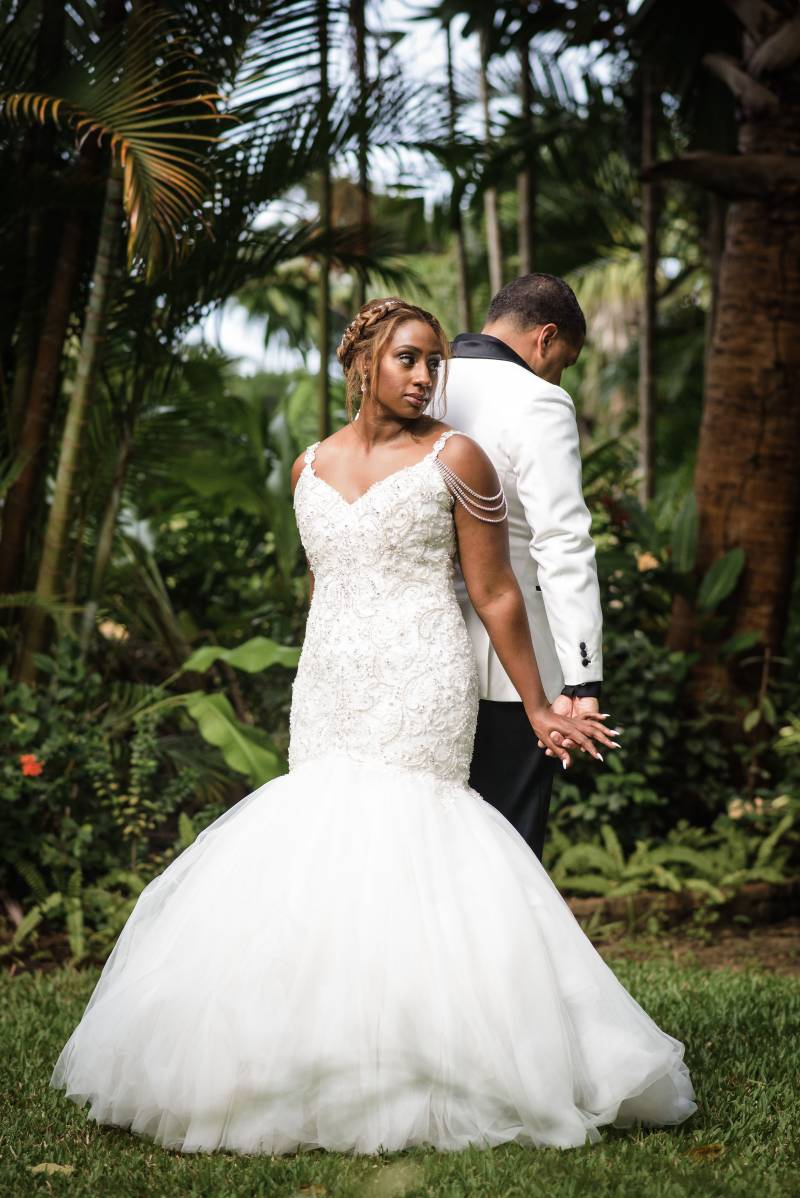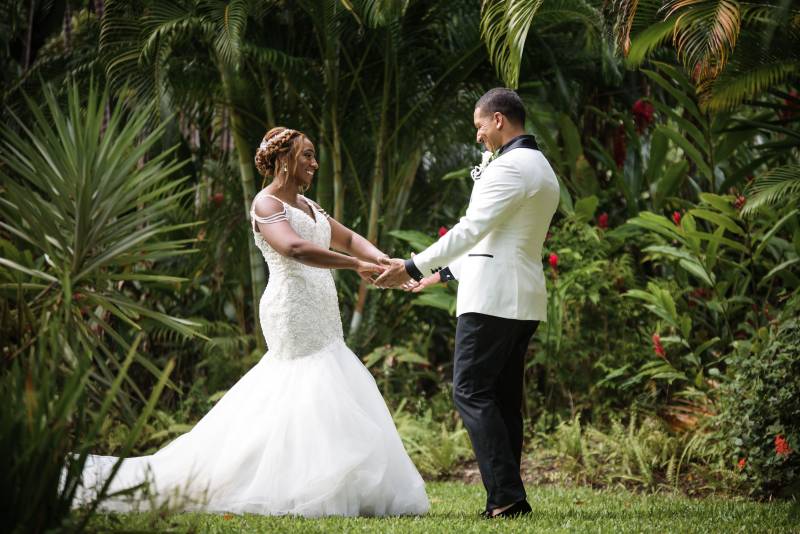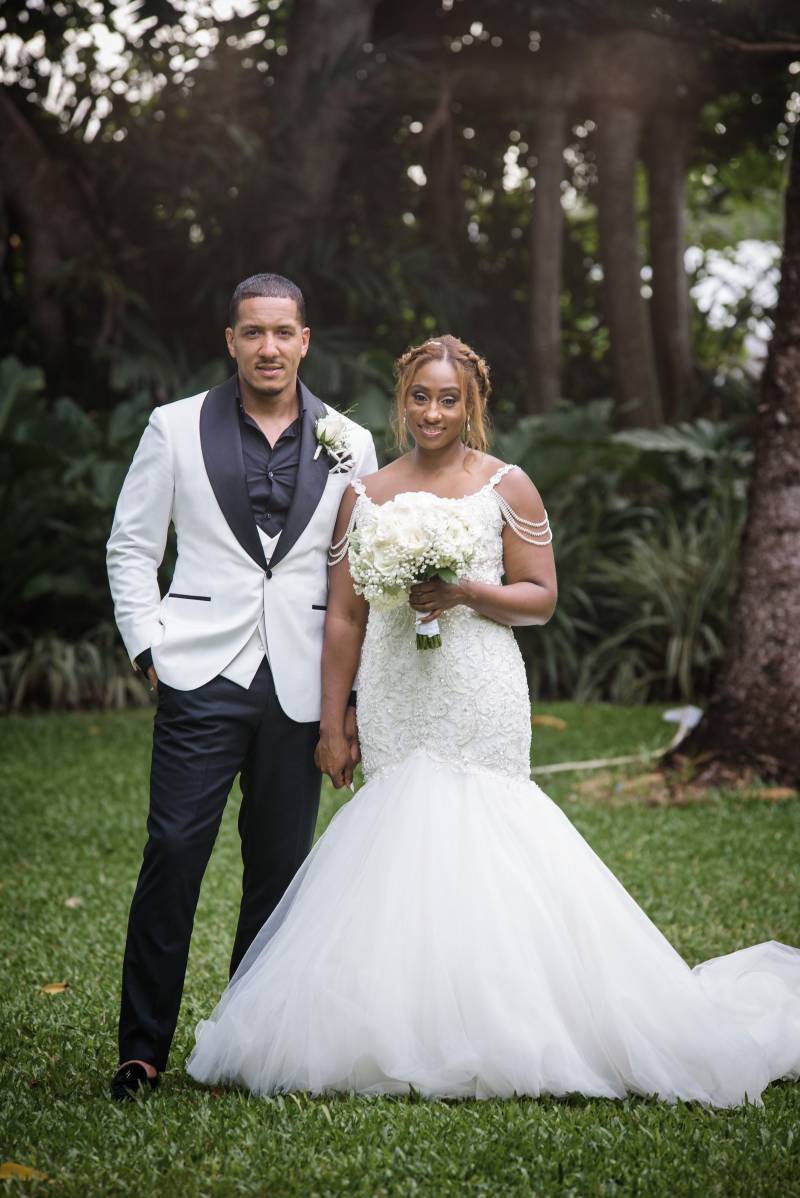 From the Bride:
I felt like a celebrity or princess on our big day! And the way Gary looked at me all day made feel so special. All eyes were on us and everything was perfect, my dress, hair, makeup, even the weather. It was exactly what I imagined and I was in awe of the decor, set up and venue.
All of the planning coming to fruition on that day made me very emotional and giddy with joy. Not to mention the strong sense of confirmation I felt marrying the love of my life! The energy of our guests and the excitement and love surrounding us made it one insanely fun day.
From the Groom:
Our wedding day turned out exactly as we'd hoped and imagined it would. We had an absolutely epic celebration of our union and the entire experience was one of the best times of my life. Yet and still, the most exciting thing about our experience was the fact that I was marrying the person that God sent to be my partner and best friend to navigate this thing called, "Life!"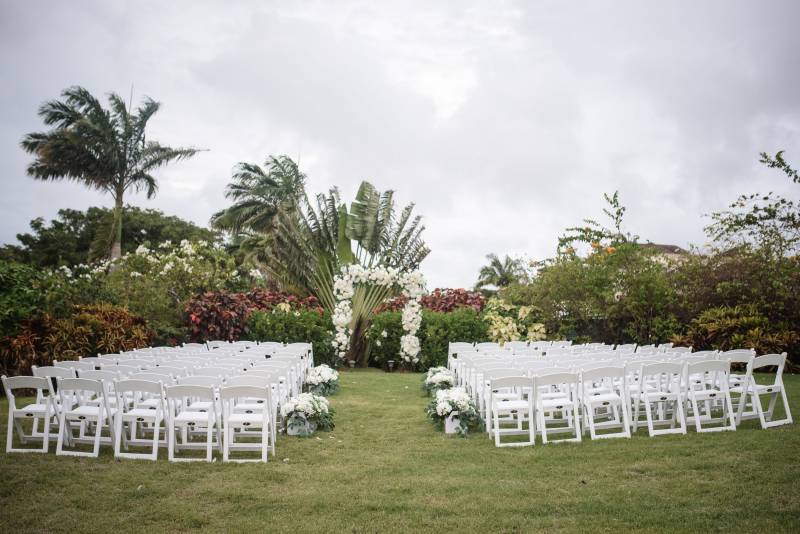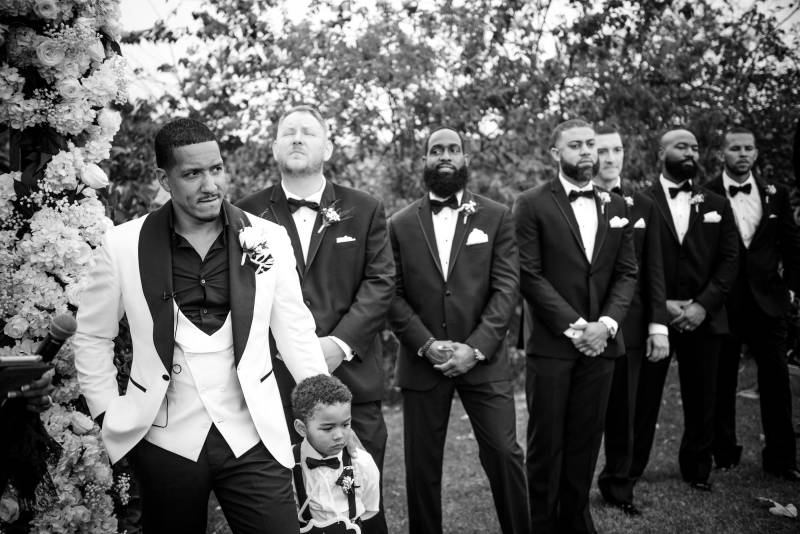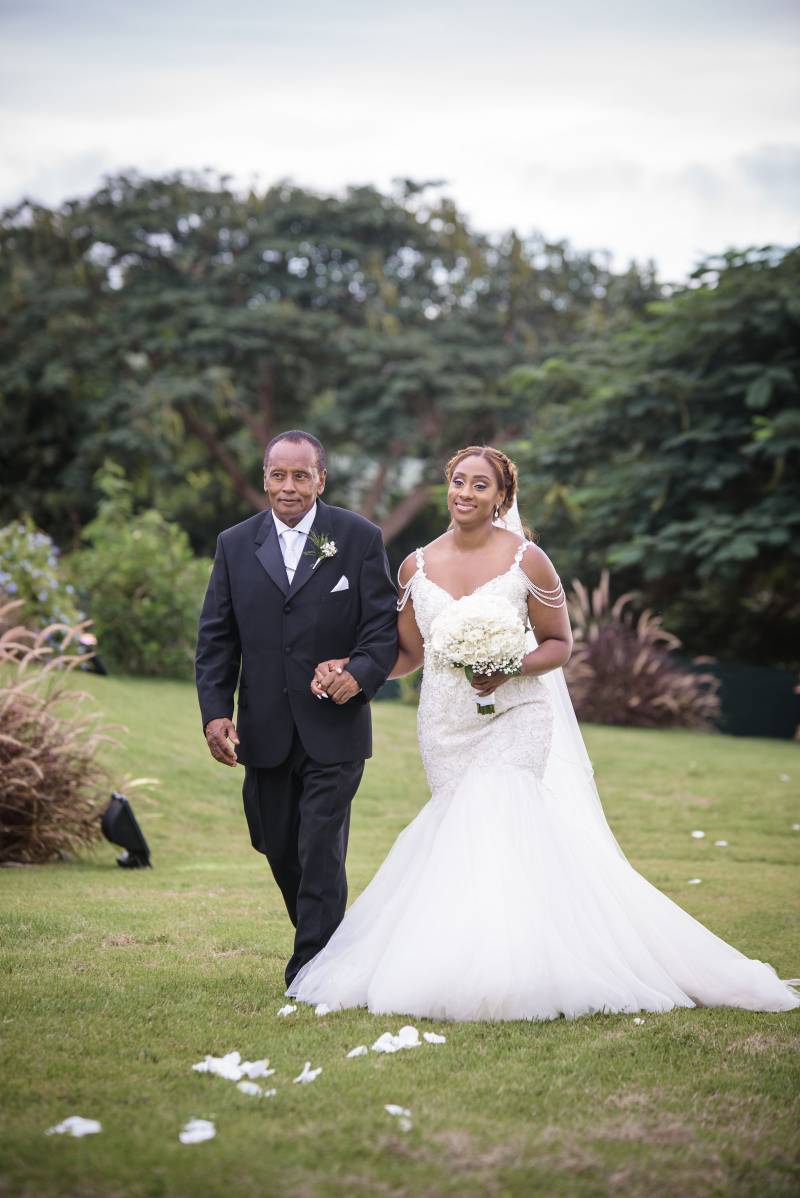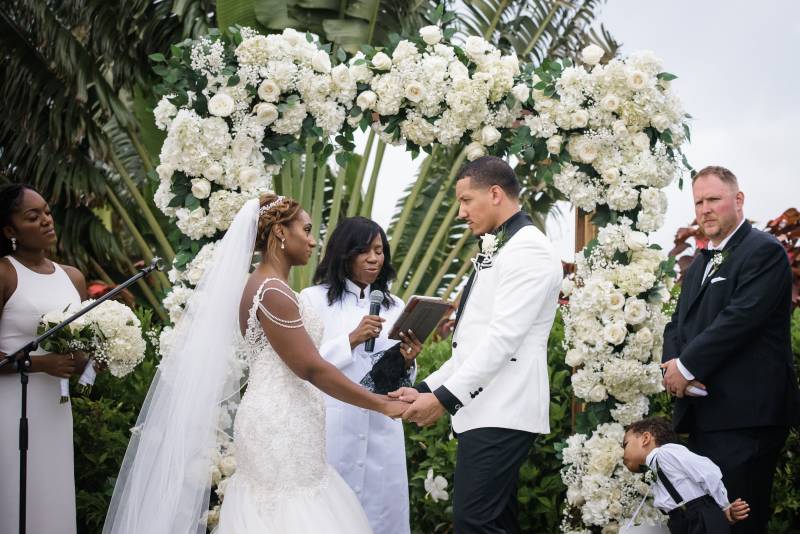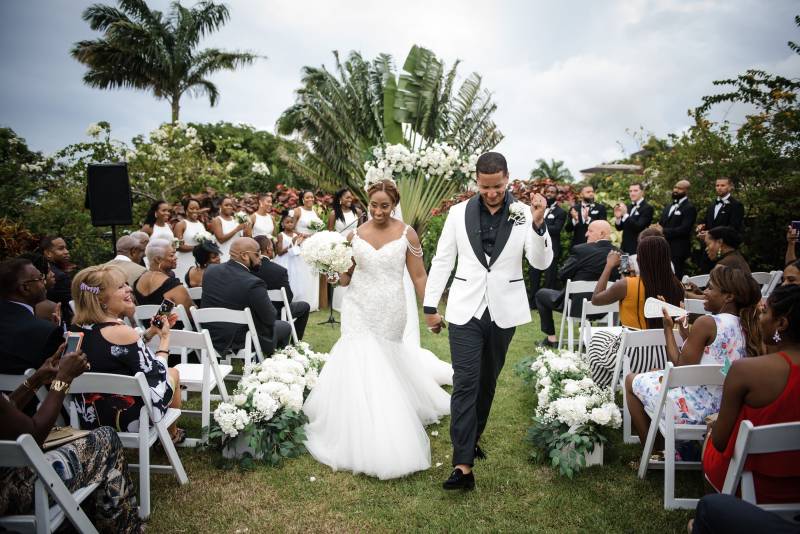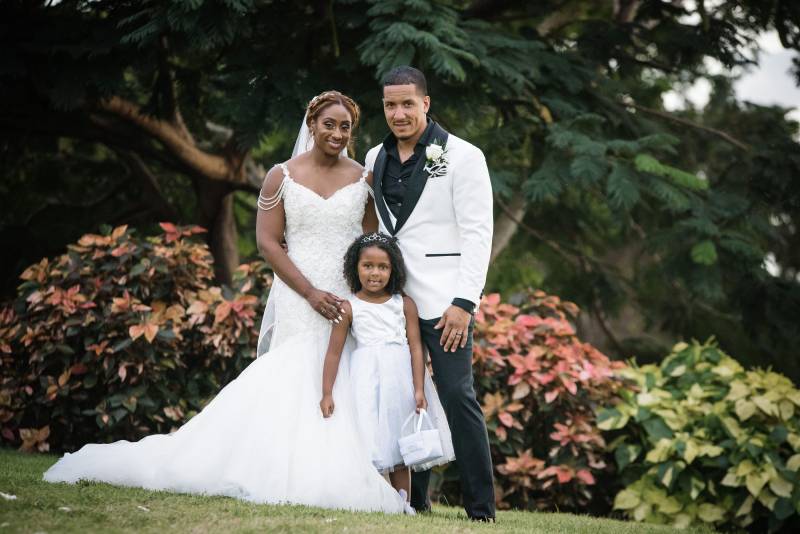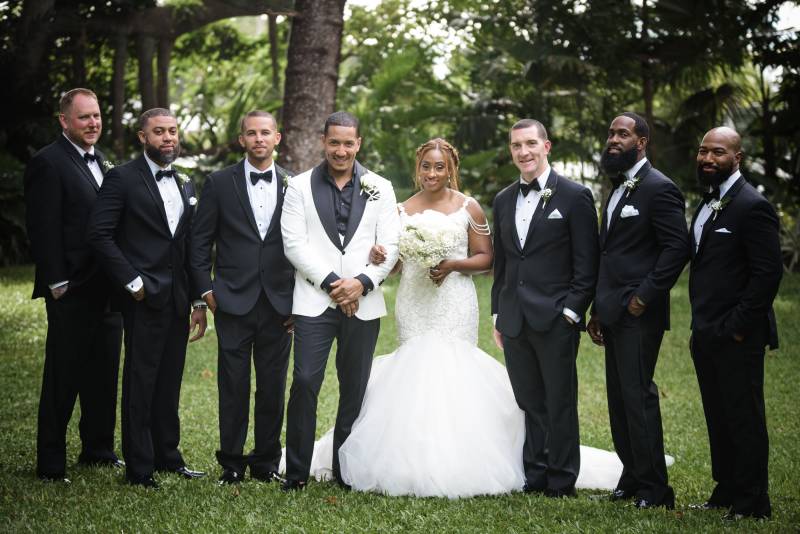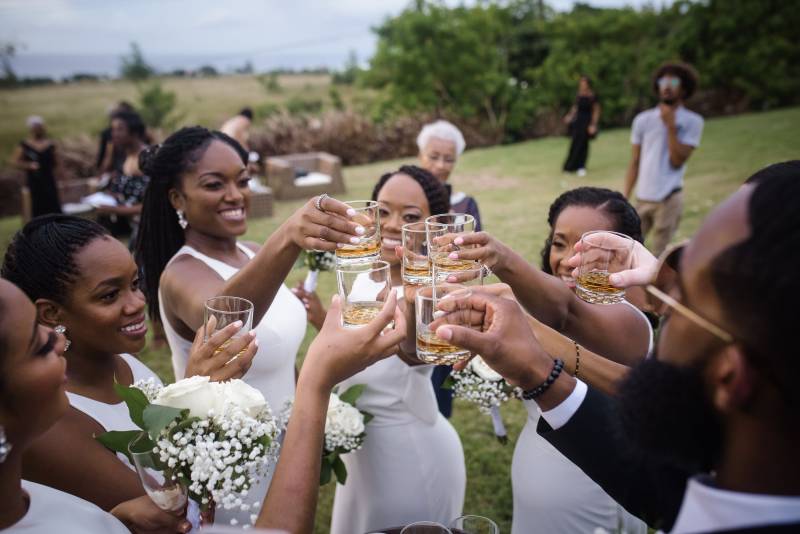 What makes your love special?
Our love is special because we both had a strong conviction from God that we were to be married. That strong conviction is the foundation for our love and marriage and helps to inform and guide how we love and treat each other.
Your most memorable moment:
The best moment by far was our first look when we first got to lay eyes on each other. We could feel the love we have for each other in that moment. It really set the tone for the rest of the wedding day experience.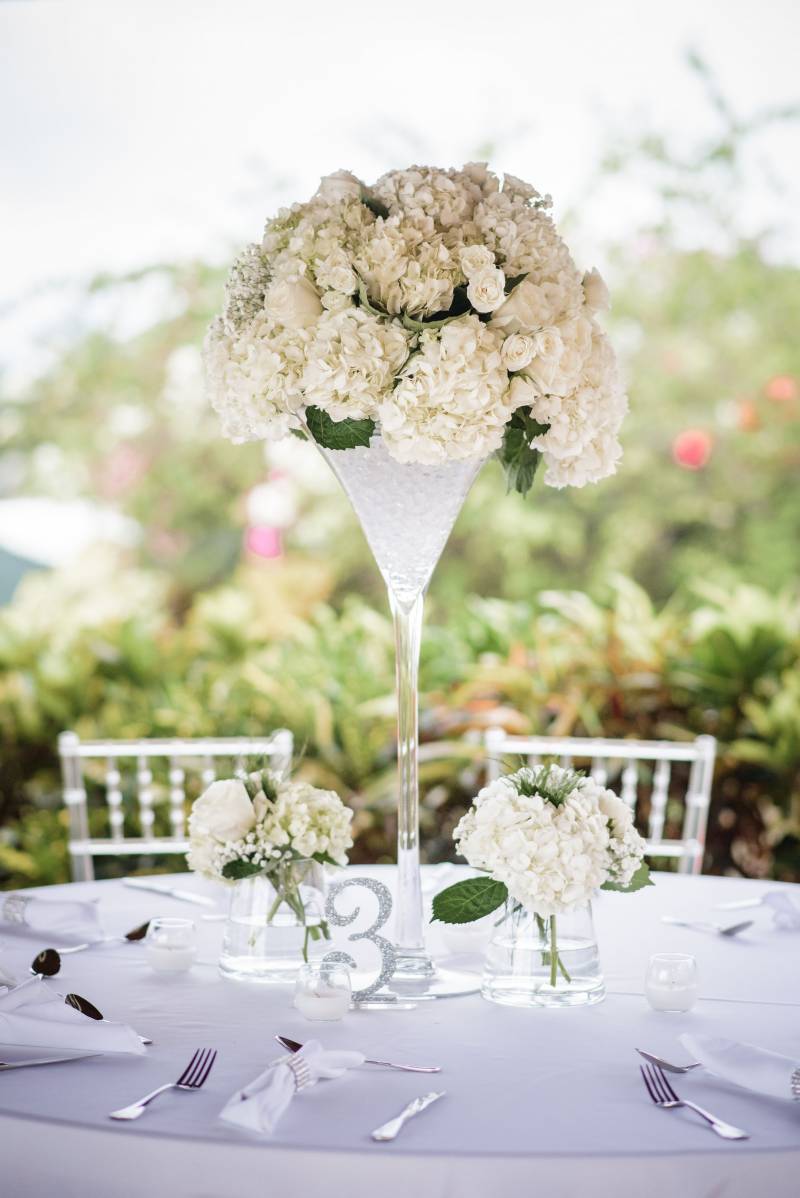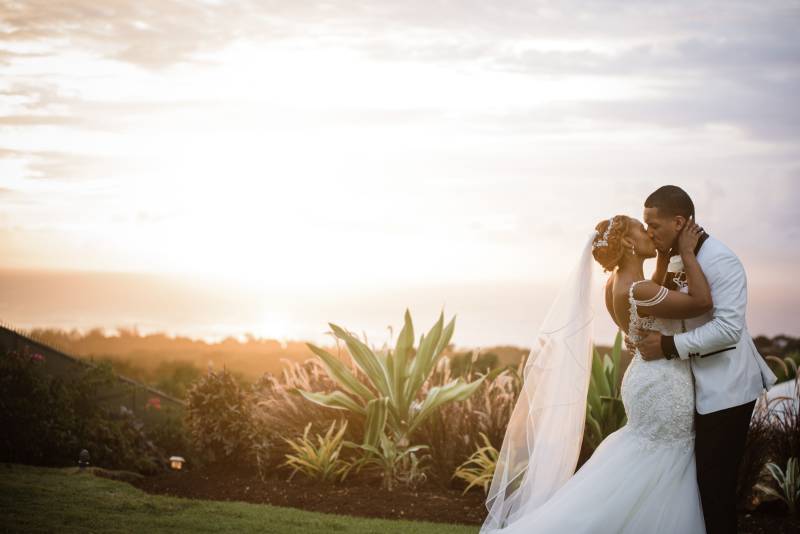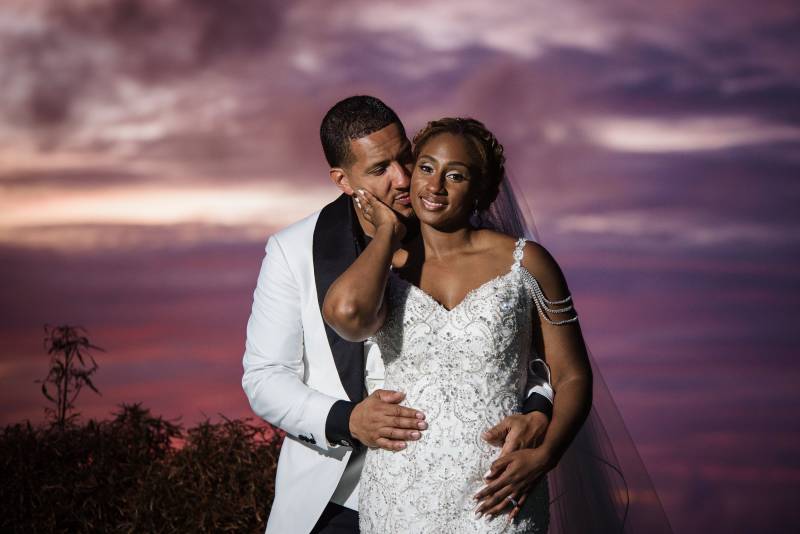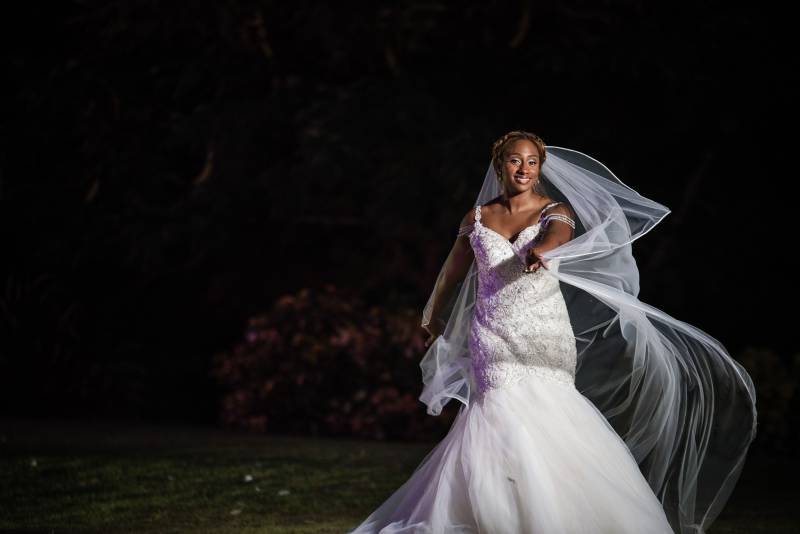 Wedding son:
"I Gotta Be" by Jagged Edge. We chose this song because Leah is a super-duper Jagged Edge fan and the words to that classic love song fit our love for each other: "You make me whole, you make me right. Don't ever wanna think about you leaving my life."
Favorite wedding detail:
The fireworks we surprised our guests with at our reception! It felt like New Year's Eve. They were absolutely stunning!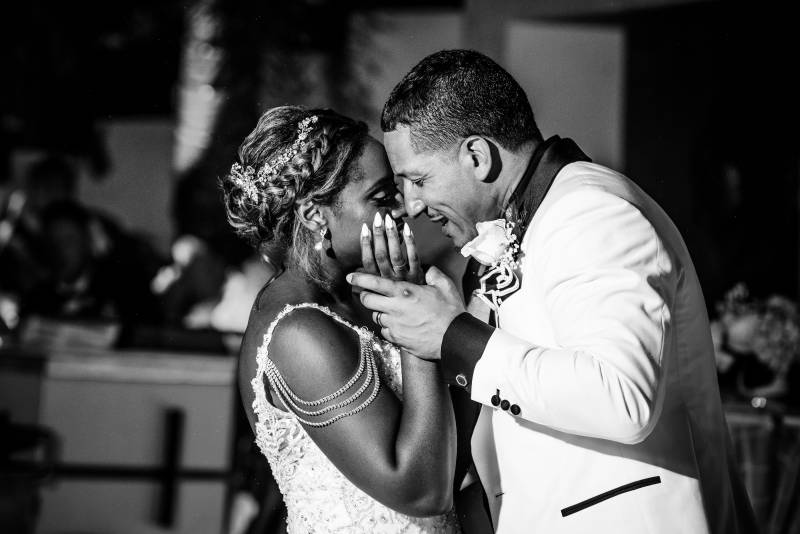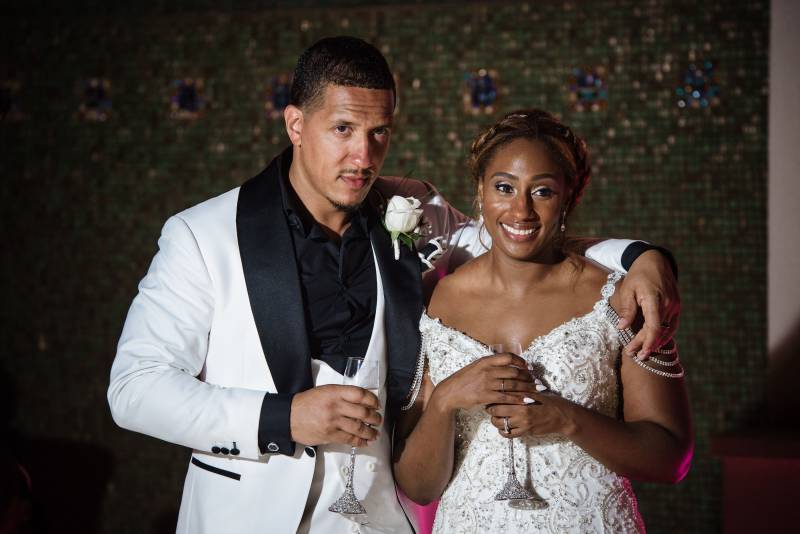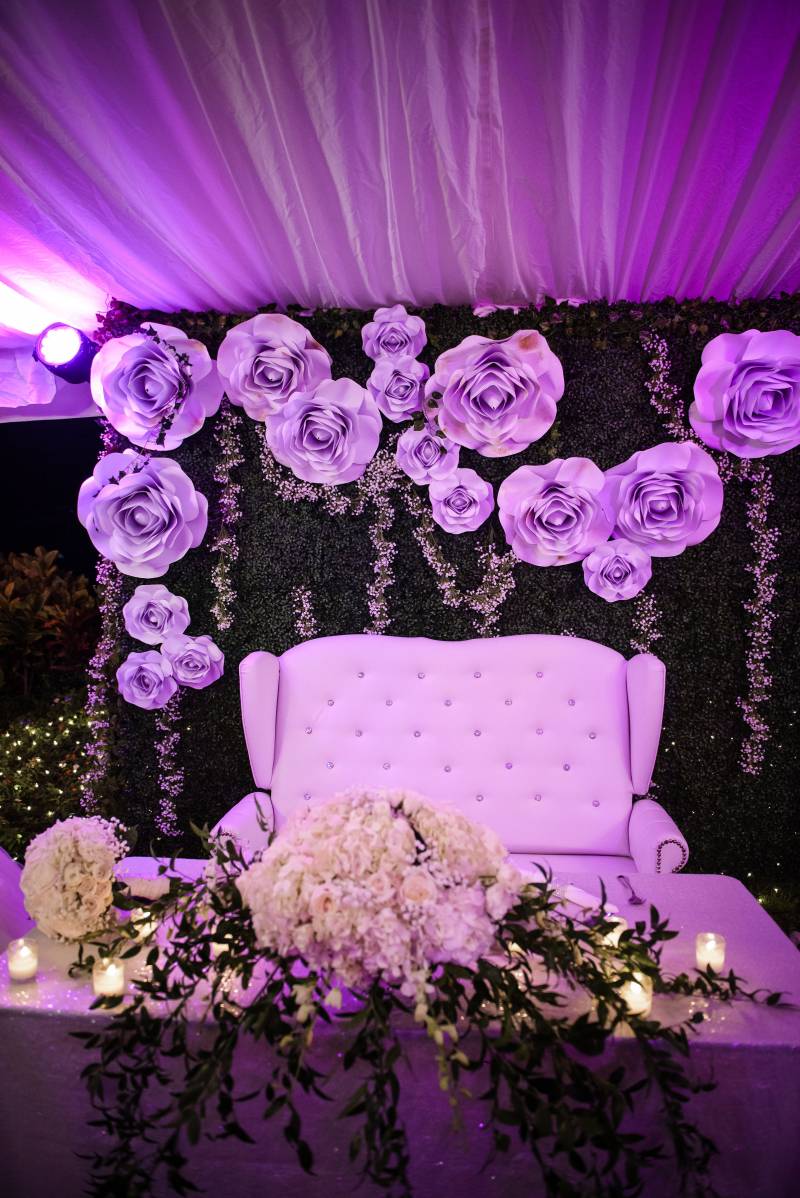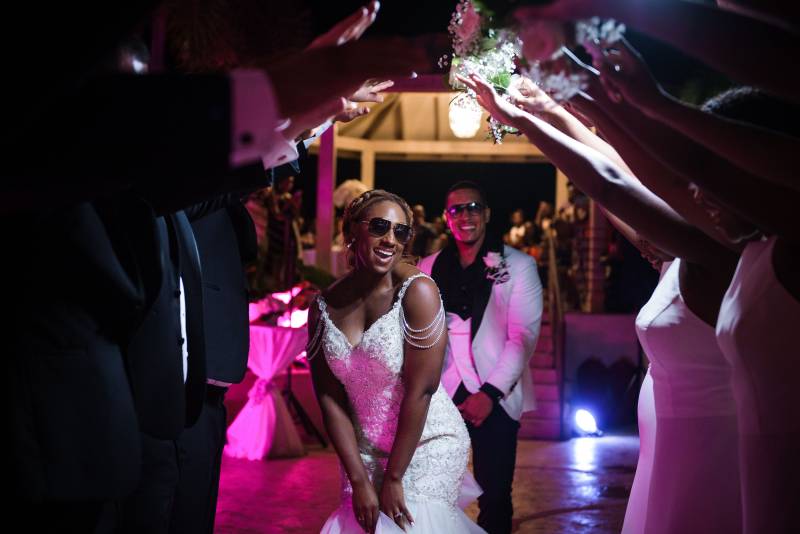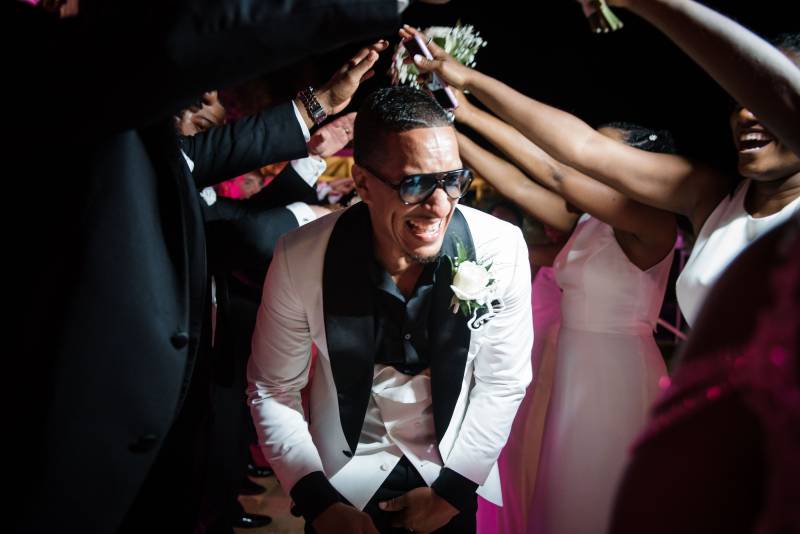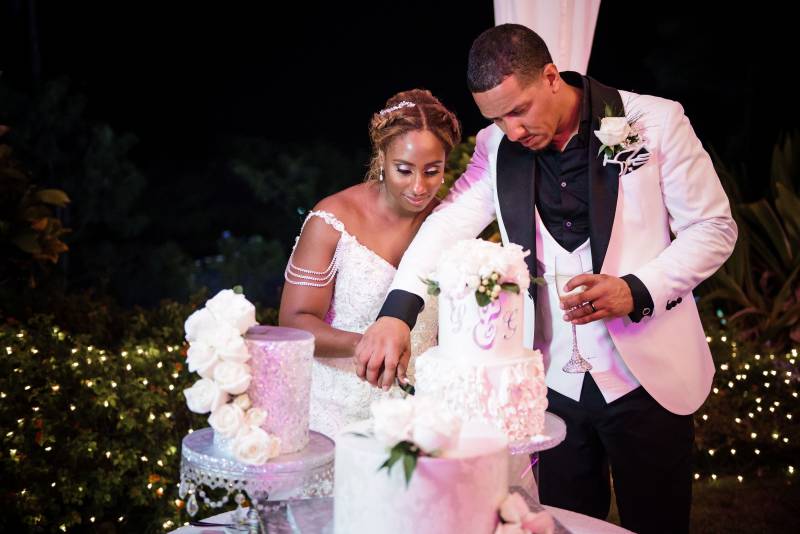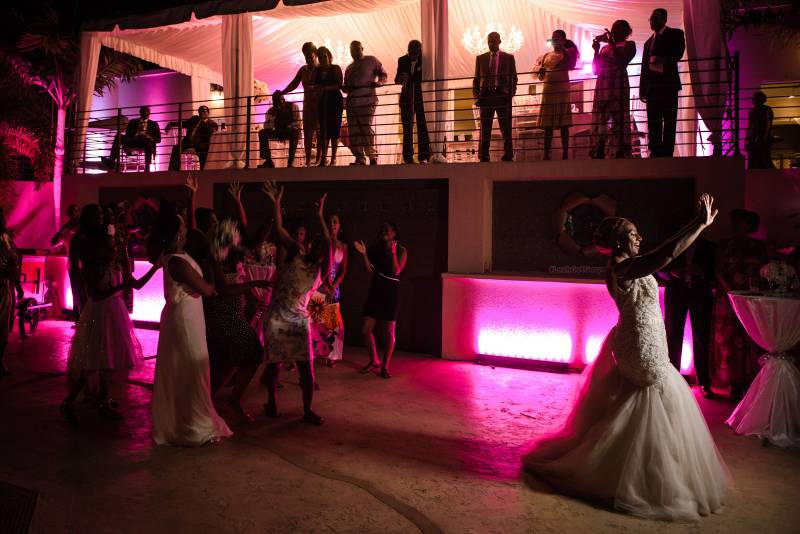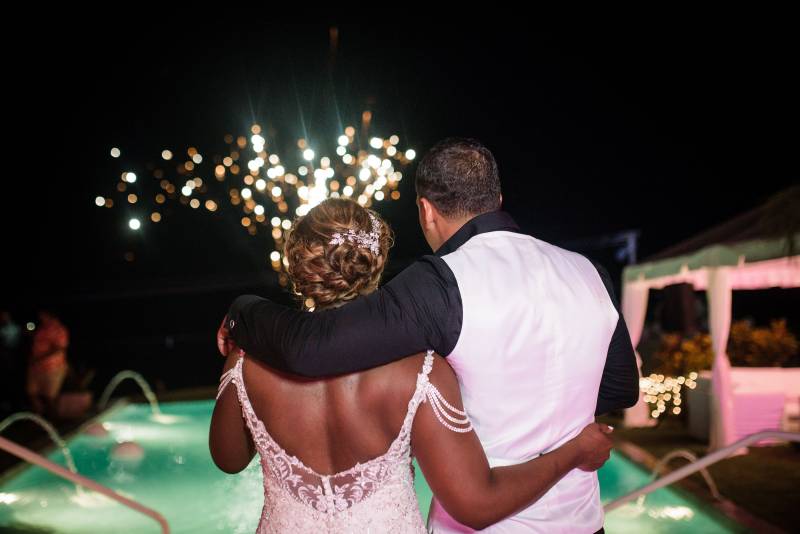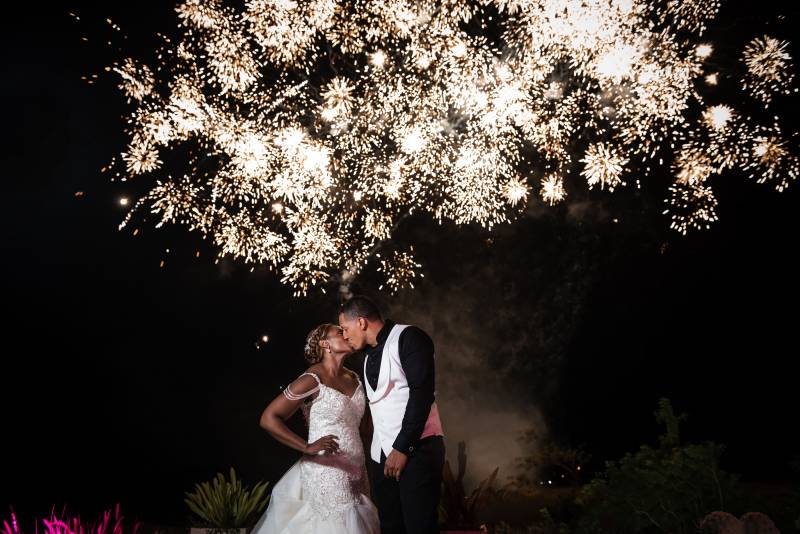 What are you most looking forward to as a married couple?
We are looking forward to growing together and working as a team in all aspects of our lives.
Advice for a Bride and Groom on their wedding day:
Enjoy your day to the fullest and really try to take in and experience everything you worked so hard to plan. It takes so much time to plan it all but the actual day goes by so fast! Don't let anything get in the way of enjoying every minute of the day.
Congratulations to the happy couple! We wish you many years of wedded bliss!