Demetria and Caston both work for the Charlotte Fire Department so they naturally met at a work event. Demetria was working a job fair and typically a crew of firefighters will join so they can help explain their job duties and responsibilities to potential candidates. Well, this particular job fair, Caston and his crew came out to help. It was their first time meeting, so they spent a lot of time having sidebar conversations throughout the day discussing work and some other personal things. A couple of months later, they had their first date. And by 2017, this darling pair was married at the Separk Mansion in Gastonia, North Carolina. Check out Demetria and Caston's elegant outdoor affair, captured by In His Image Photography.
Bride's full and occupation: Demetria Pipkin, Human Resources Manager
Groom's full name and occupation: Caston Brown-Butler, Firefighter
Wedding date: September 22, 2017
Wedding location: Separk Mansion, Gastonia, North Carolina
Wedding theme: Vintage Romance
Honeymoon Destination: Our honeymoon was a European cruise up the coast of Spain, Italy and France. We spent seven days in three countries and ten different cities. It was amazing!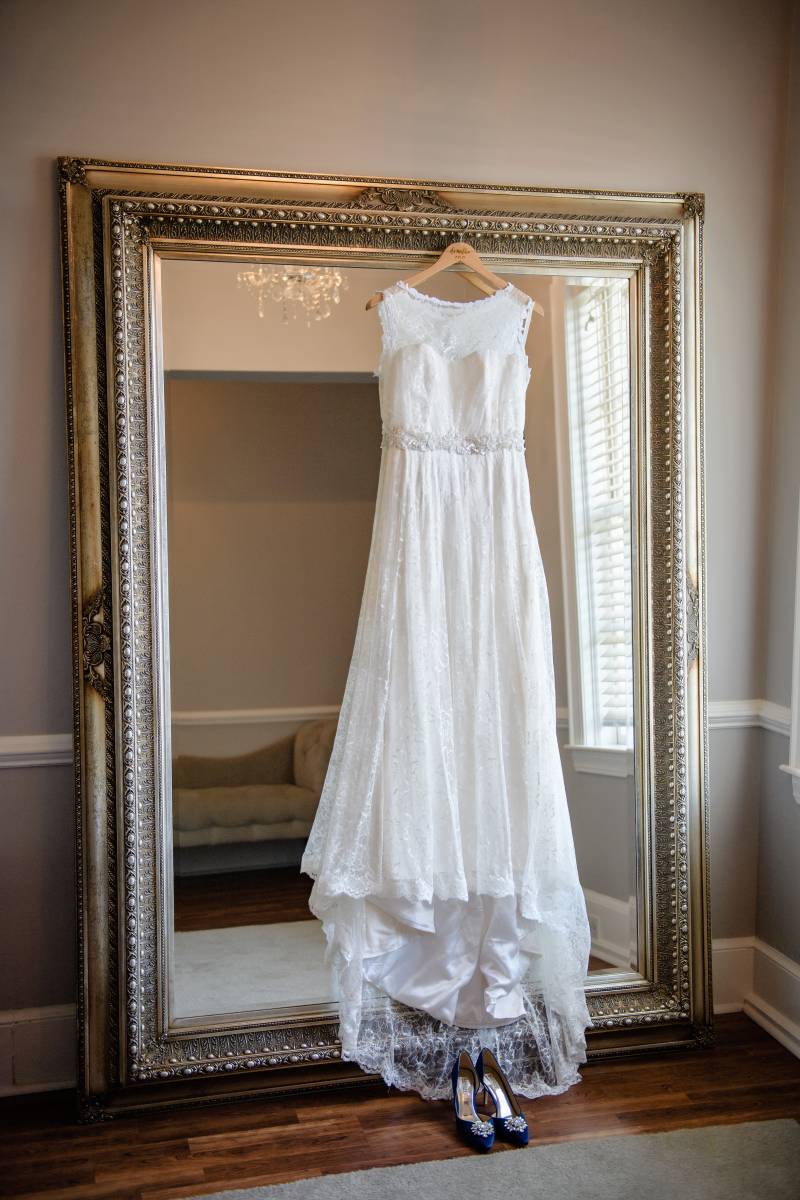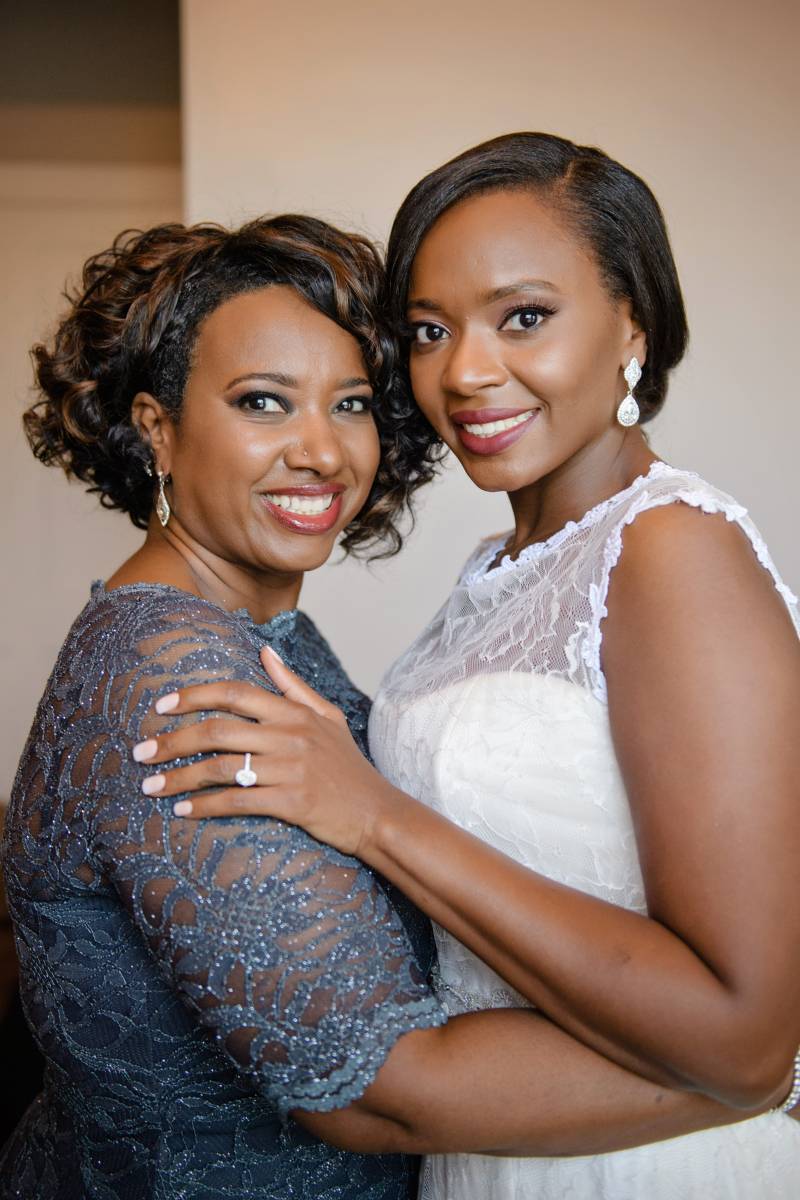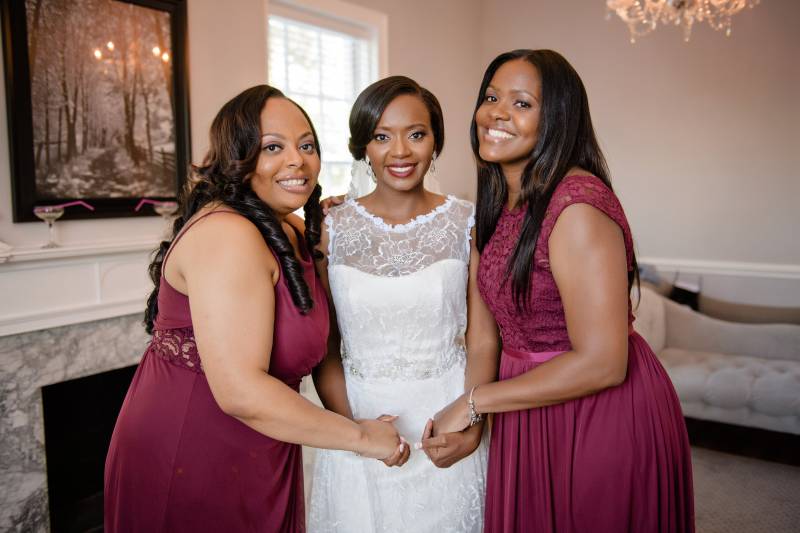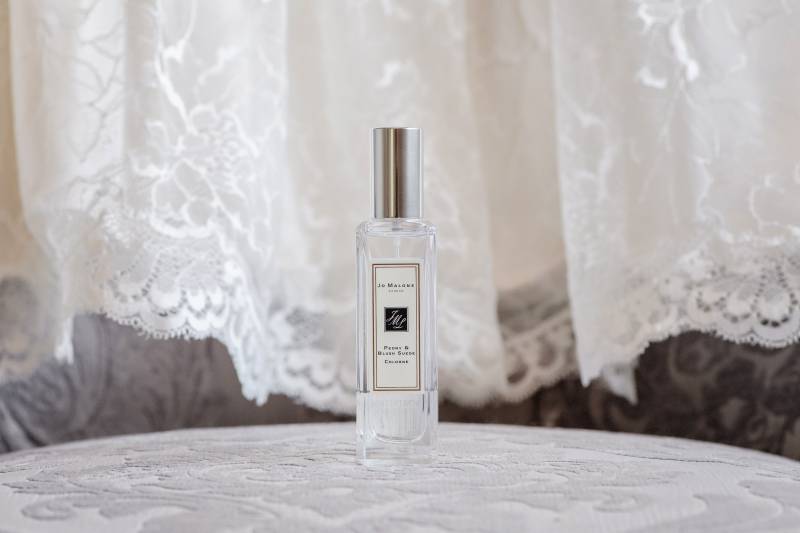 Engagement story:
Caston proposed on a Sunday after church. It took place during brunch with all of my closest friends and family in attendance. I had spent the night before celebrating a friend's birthday and after church I was tired. Everyone wanted to go to brunch, but I just wanted to go home. I eventually agreed and we went to brunch at one of my favorite spots in uptown Charlotte, the Dandelion Market. As we were dining, I turned my back and once I turned back around the waitress is bringing out a beautiful cake that says "Will you marry me?" In complete shock I turn to him, and there he is down on one knee, asking me to be his wife.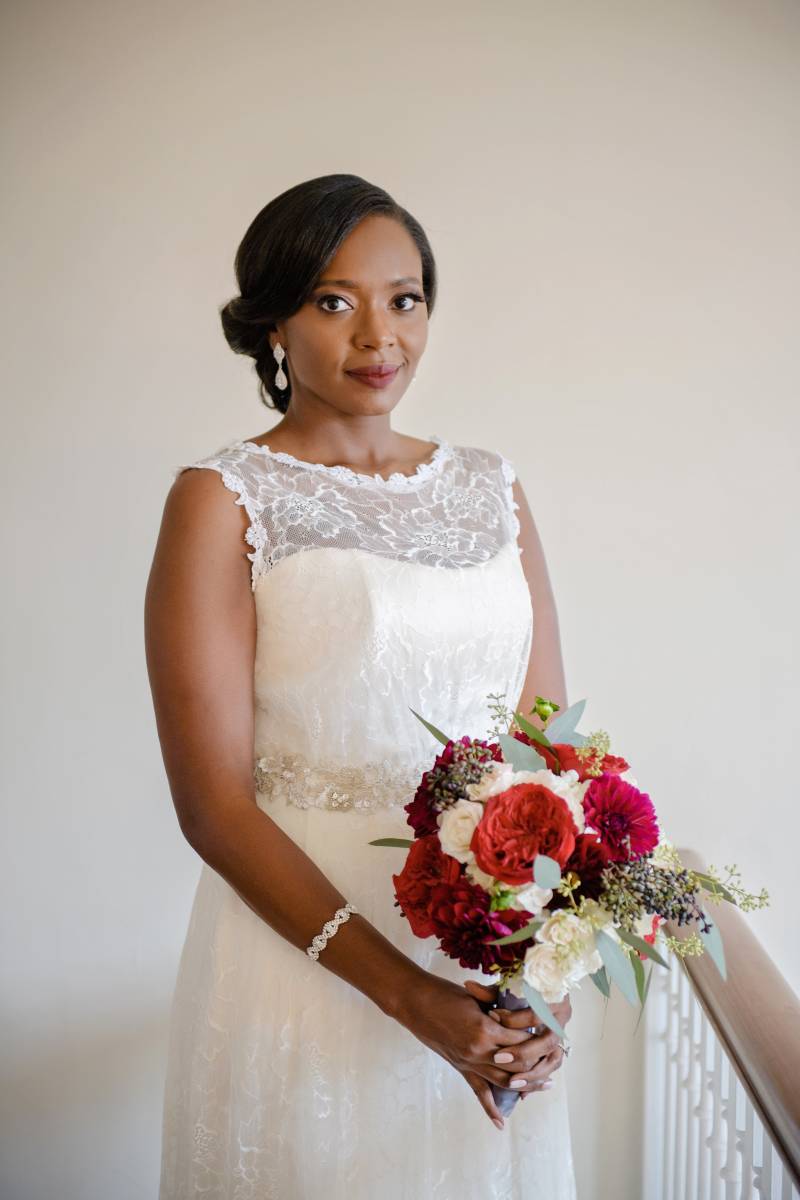 Your most memorable moment:
The best memory from our wedding day was the first dance. We picked a song that was special to us and had no idea how many others would enjoy it. To hear everyone singing all of the words so loudly as we danced was such a happy feeling. It's truly one of the videos we like to watch over and over again.
Favorite wedding detail:
Our wedding invitations were a DIY project. I created my own laser cut invitations. I wanted a lace look for a low price. So I ordered white doilies and spray painted them navy blue. They turned out perfect once they were all dry and assembled with the invitation.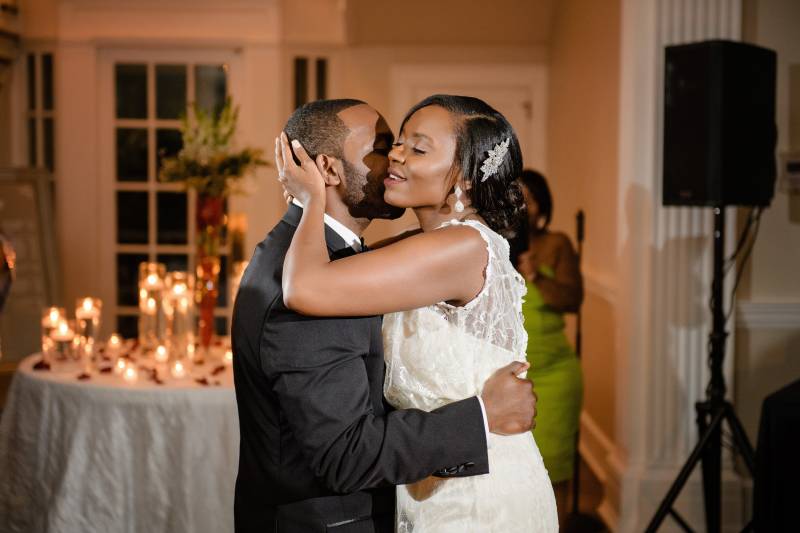 Advice for a Bride and Groom on their wedding day:
Enjoy every moment of this time leading up to your special day. One major piece of advice that was given to me that I think every future bride should hear: "Try to not sweat the small stuff and don't let things that may not go as planned get you down. It's not about those things. The day is all about you and your hubby-to-be and your love for each other. And have fun, it will be one of the BEST days of your life."
Also, plan the wedding that works for you both. Don't mind traditions if they don't fit you both. There were a lot of traditional things that we left out of our wedding, and we believe no one missed them. We sometimes get caught up in the glitz and glam of the beautiful weddings we see online, and that can cause us to add additional stress to our wedding planning. If you plan for what you both want and what is important to you (and within the budget), the day will come out absolutely perfect.
Congratulations to the happy couple! We wish you many years of wedded bliss!
Sources
In His Image Photography|Lauren Fox|Separk Mansion|Sassi Holford bought at Ladies of Lineage Bridal Boutique|David's Bridal|Calvin Klein Tux|Sky's the Limit Bridal Sweets|Family Catering Service|Enchanted Weddings by Design|DJ AO|Juvi Hair Spa|Party Blooms|Other Charlotte Photo Booth Fun