Quanteria and Le' Juan met in August of 2011. They were both living in a college apartment in Tallahassee when they bumped into each other the week before classes started. Although they both attended different universities (Florida A&M University and Tallahassee Community College), Quanteria and Le' Juan were able to fall in love and make their dreams come true. Check out their romantically southern wedding at the Stone Mountain Manor in Georgia, captured by Horn Photography and Design.
Bride: Quanteria Dominique Williams, 24, Aspiring MUA – Full Time Accounting Student
Groom: Le' Juan Montell Williams, 26, Dairy Manager
Place of residence: Cornelia, Georgia
Wedding date: July 1, 2017
Wedding location: Stone Mountain Manor, Stone Mountain, Georgia
Wedding theme: Sweet Southern Romance
Honeymoon Destination: We couldn't afford to take one.
Engagement story:
From the moment we first started dating, we were inseparable and did everything together. We had to be together everyday, all day. And one day, while laying in bed Le' Juan told me he wanted to spend the rest of his life with me.
What makes your love special?
From the first day we met, no matter how hard we tried to fight it — we fell in love. When we committed to each other officially five years ago, we haven't felt the need to leave each other's side.
From the Bride:
We were struggling college students, so i knew we wouldn't have a big wedding anytime soon, but i couldn't imagine being with anyone else. I wanted it all with him that.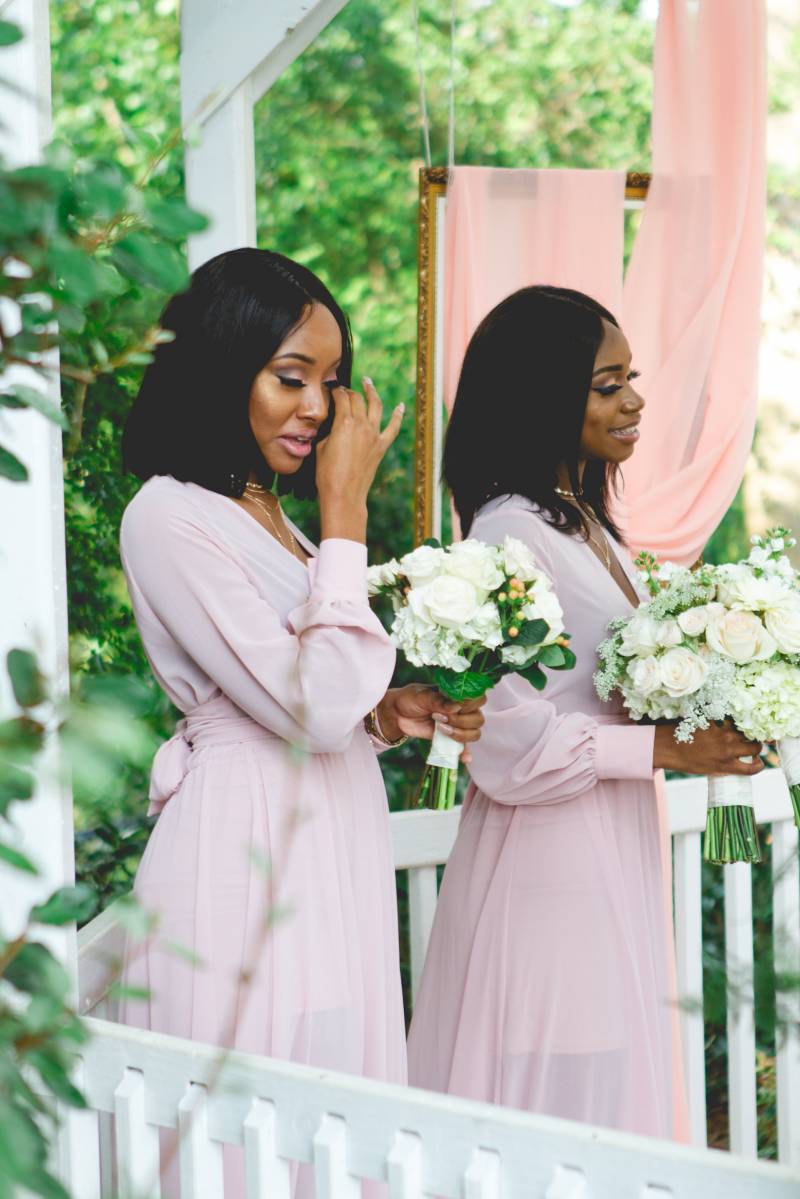 From the Groom:
I didn't have a big fancy ring. i actually proposed without one, but no one was ever going to compare to her and i knew i had to make her my wife
Your most memorable moment:
Having our daughter Kaiylee there with us on our special day. We made sure to include her in everything.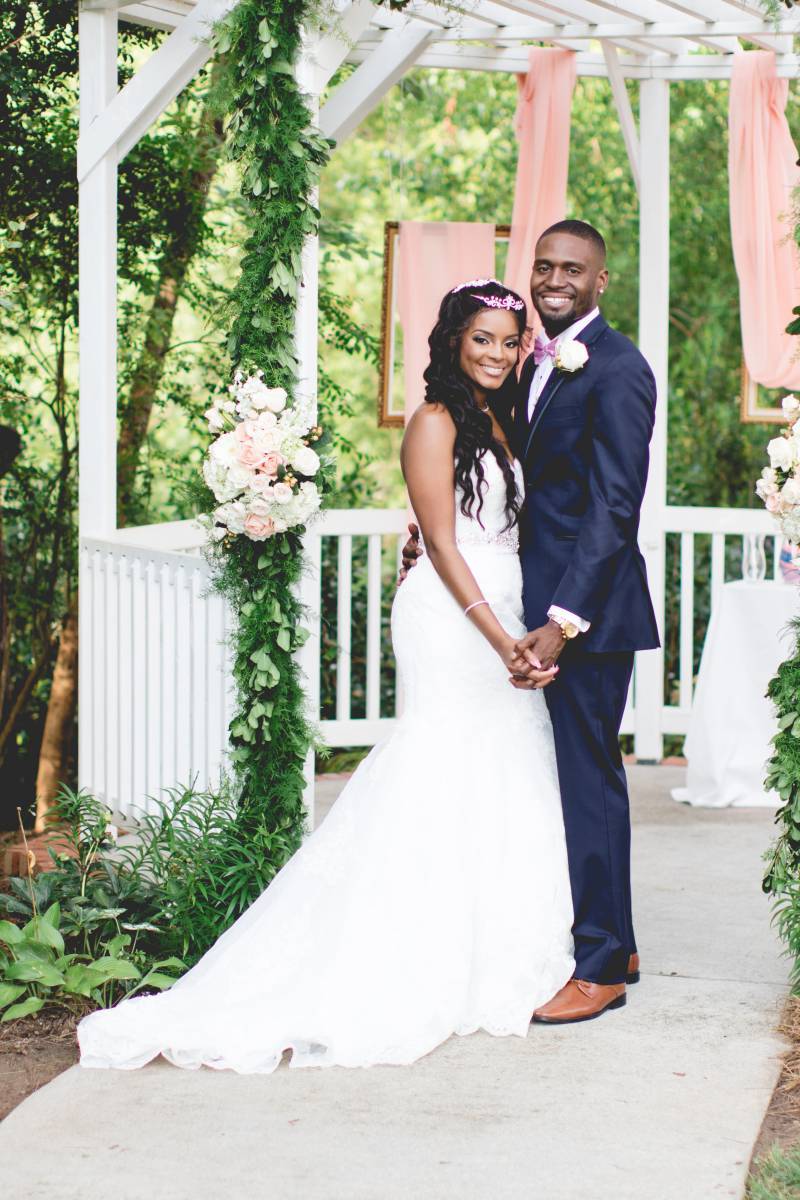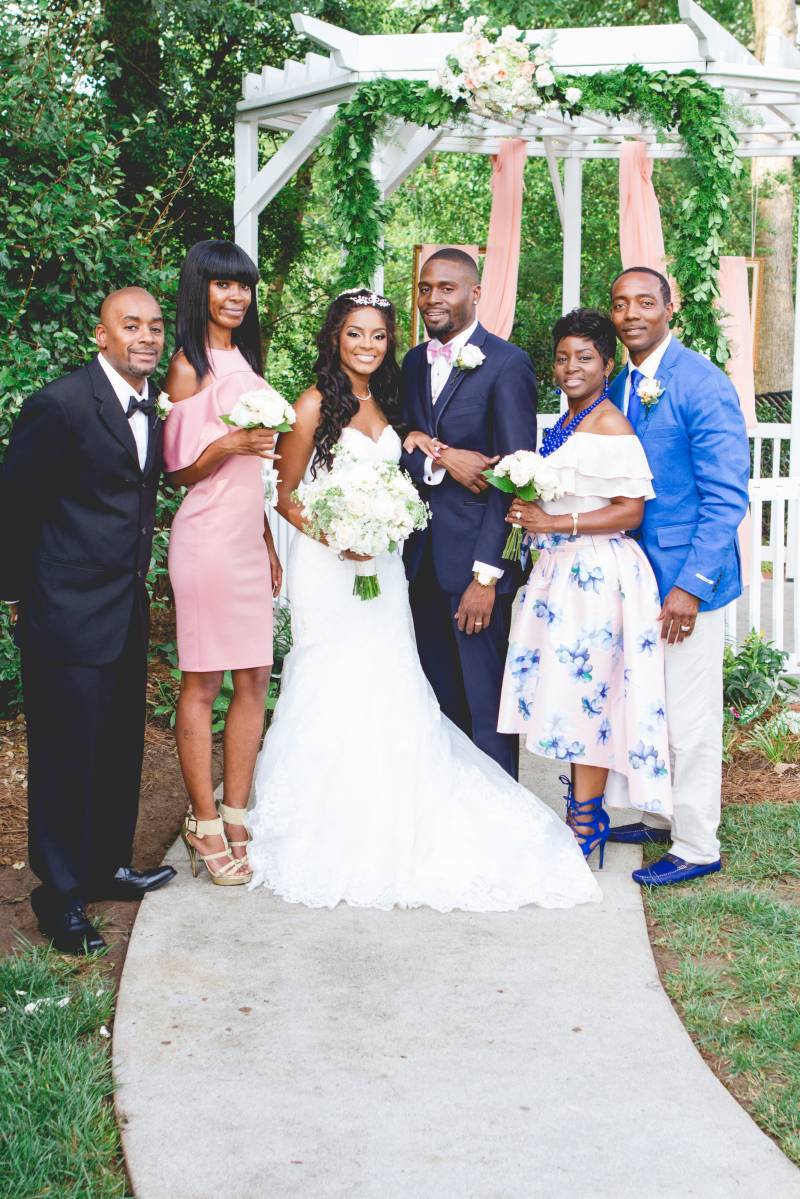 Wedding song:
Our wedding song was "Why i Love You" by Major. My dad actually suggested this song and when we heard it, we knew it was the one.
Favorite wedding detail:
The decor was our favorite detail. It literally felt like a dream!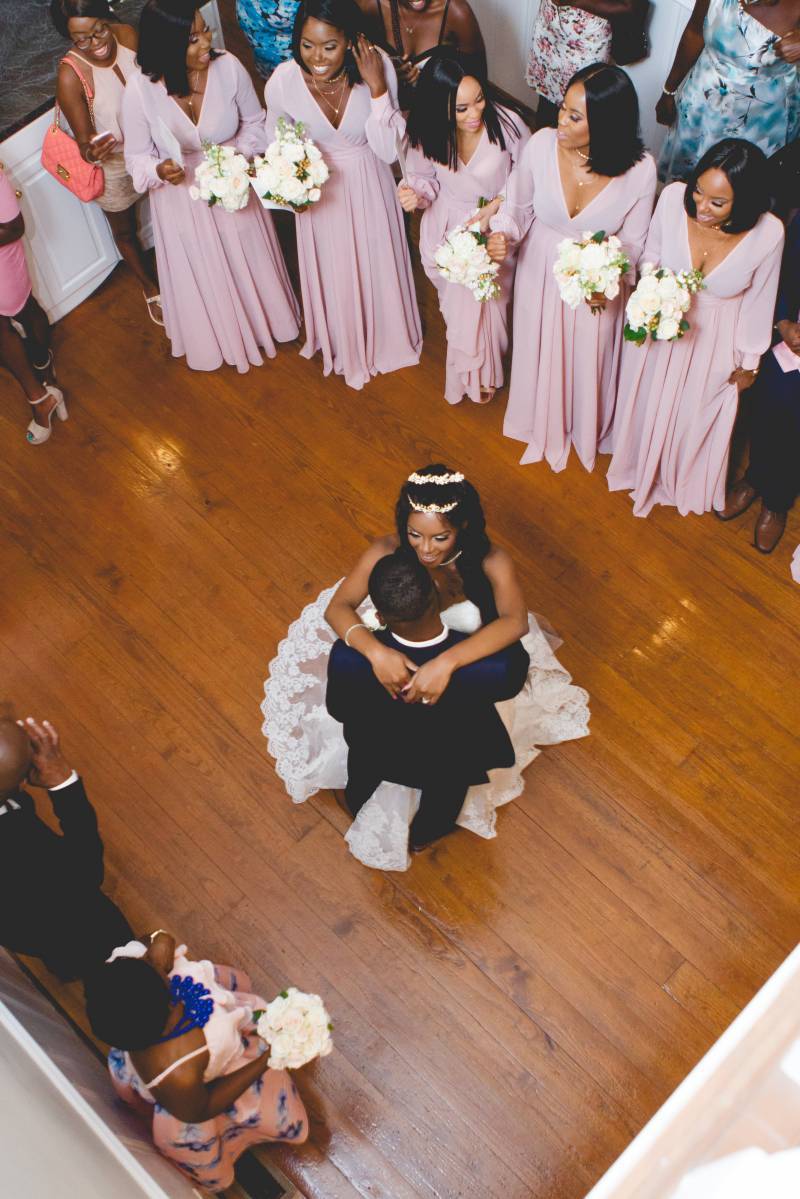 What are you most looking forward to as a married couple?
We most look forward to growing our family and continuing to push forward in our careers
Advice for a Bride and Groom on their wedding day:
Get ready early! Time really does fly.
Congratulations to the newlyweds! We wish you many years of wedded bliss.
Sources
Horn Photography and Design|Stone Mountain Manor|Quanteria Williams|Chantel Emmanuel|David's Bridal Collection|Windsor|Men's Warehouse|The Village Corner German Restaurant and Bakery|Vision Expressions|Vision Expressions|Not as Famous Cookies|BBJ Linen|Sha' Talya Rogers|Moonlighting Violinist|Foxgloves & Ivy Floral Design Studio|Five Dot Design|Crystal Petersen Lettering & Design|Jazzmin Jordan