Bianca and Jared have been together for a little over six years. They first met in college in their student union building, and the rest is history! Now this beautiful, real estate-focused power couple is ready to make the leap and will be celebrating their fabulous nuptials in August 2018. Take a look at their chic chateau engagement session in Houston, Texas, elegantly captured by CivicPhotos.
Bride: Bianca Villarreal, 24, Real Estate Agent
Groom: Jared Everett Maree, 28, Real Estate Agent
Place of residence: Mission, Texas
Engagement Shoot Location: Chateau Cocomar
Wedding date: August 25, 2018
Engagement story:
We got engaged at the lovely Chateau Cocomar in Houston, Texas, which we're also viewing as a property for our wedding day. The most memorable moment was definitely the speech Jared gave me right before he proposed.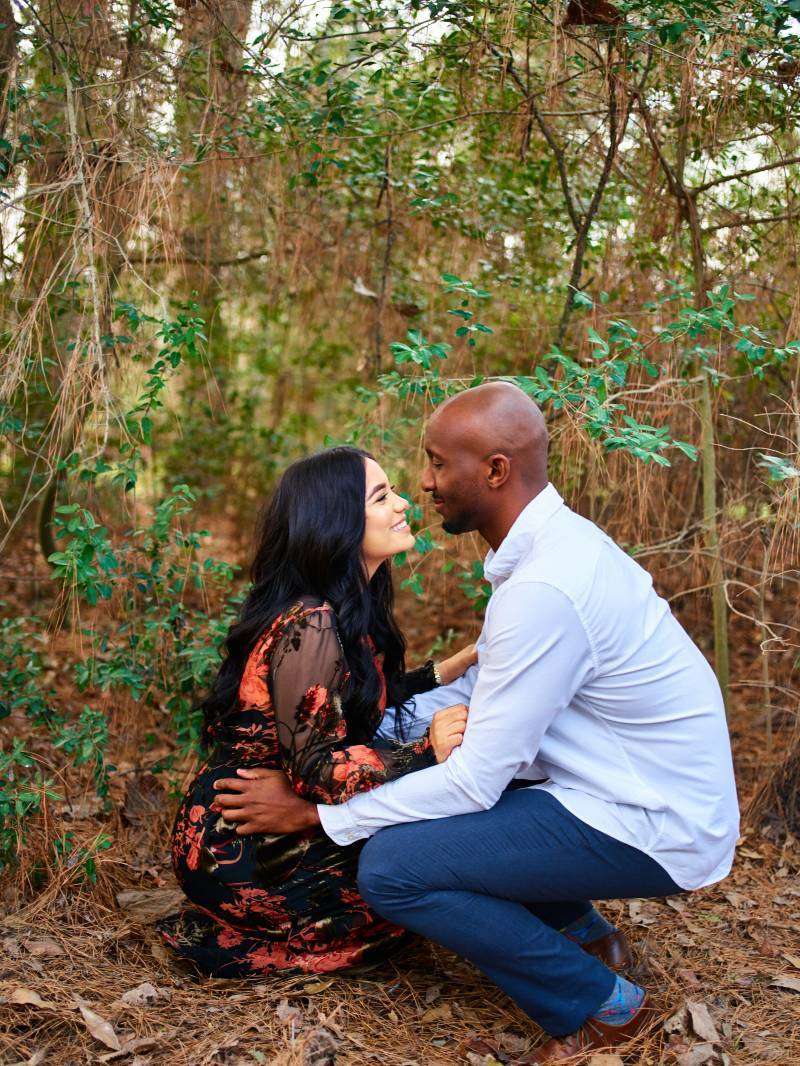 For the Groom: Walk us through the behind the scenes of creating this special day.
I had already planned to propose to Bianca that day during our tour of the beautiful Chateau Cocomar, I just didn't know how exactly I was going to do it. I knew that it meant a lot for her family to be there, so I had that covered.
What makes your love special?
We are both spiritual and understand what god says about marriage. We know that as long as we keep god first, then our next steps will be ordered and predestined. We have been through challenges in our relationship, which has made us a lot stronger as a couple. We know the enemy comes to steal, kill, and destroy, but we also understand that our god is stronger and raises a mighty standard against him. What makes our love special is how we carry one another daily through our ups and the downs.
What was the theme of your shoot?
Formal.
Were there any memorable moments during the shoot?
We don't normally take photos like this, so our most memorable moments were when Jared and I smiled and laughed as we do on a daily basis.
What are you most looking forward to about your wedding?
The honeymoon — just kidding! We are really excited about starting our life together as husband and wife. It has been six long years, so we are ready to get to the next level in our relationship and in our career as real estate agents.
Have you started planning your wedding?
Yes we have. We still have a lot of planning to do, but I think we had a head start because we already knew what we wanted, so that helped.
Congratulations to the happy couple! We wish you many years of wedded bliss.
Sources