Shannon and Brandon met in 2003 while Brandon was performing in a step show at Shannon's old high school. "My team lost the competition because we didn't have the proper shoes," recalled Brandon. "After the show, Shannon came up to me to let me know that she thought we did a great job and to tell me that we should have won." Nine years later, the two randomly crossed paths on Twitter while they were tweeting about whose high school step team was better. "I took the opportunity to spark a private conversation and I sent her a message and that was the beginning of us," said Brandon. The happy couple had their first date on January 28, 2012, and have been together ever since. Check out their edgy engagement session, captured by Creative Silence and click HERE to see their super sweet engagement music video.
Bride: Shannon Williams, Graphic Designer
Groom: Brandon Bass, Software Engineer, Music Producer
Place of residence: Richmond, Virginia
Wedding Date: Sept. 9, 2017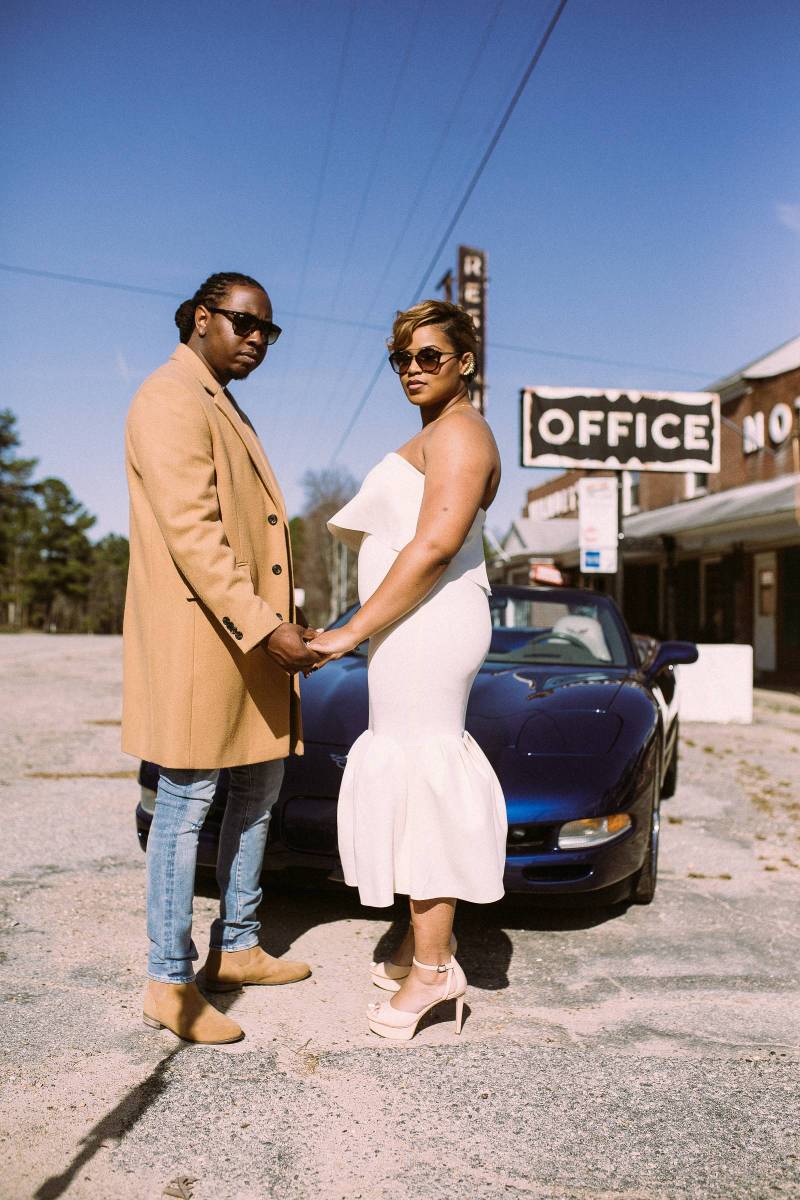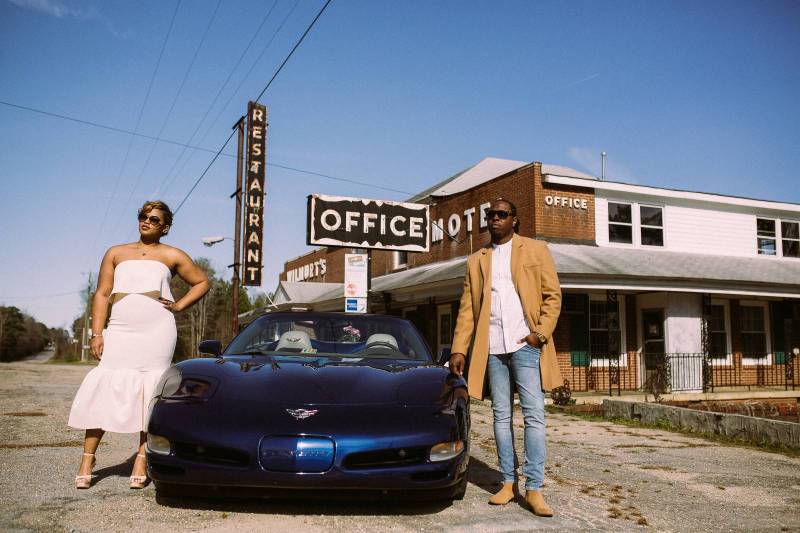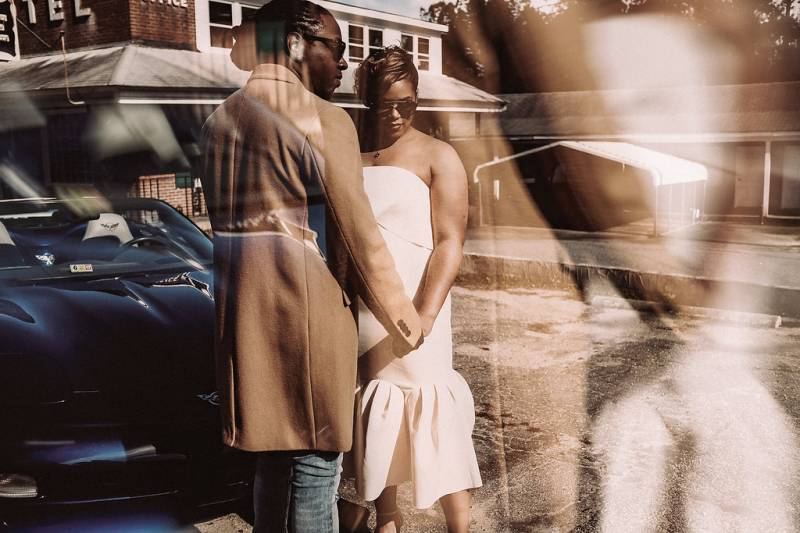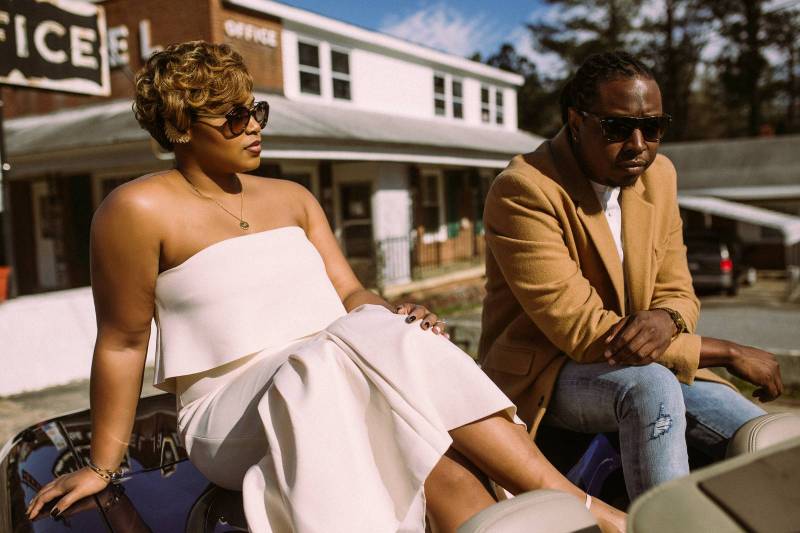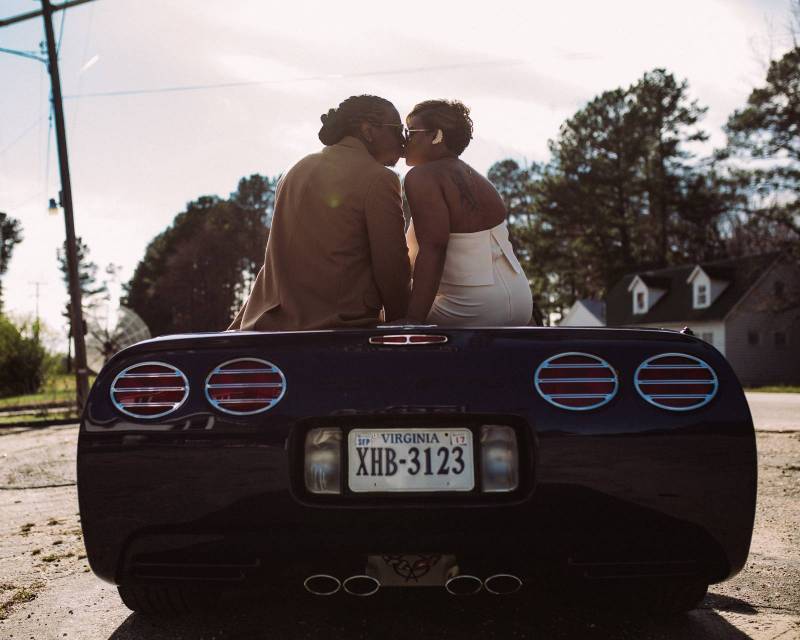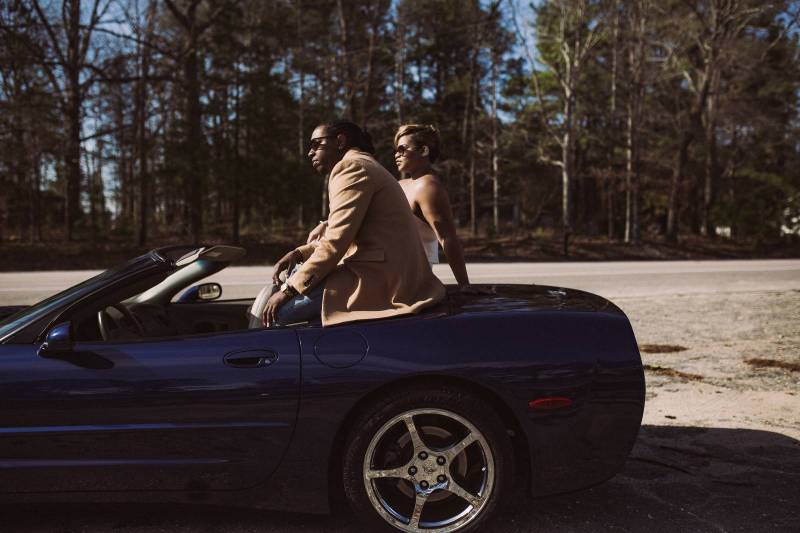 The Proposal Story:
On Christmas morning 2014, I woke up to a text message with information about a glitch fare to Abu Dhabi, UAE for $187 round-trip. I woke Brandon up at 4 a.m. to tell him about the deal. Many times before I would mention these crazy airfares and usually he would say he wasn't interested. But this time he responded, "sure, let's go." I did some quick research to find out the best time of year to visit the UAE and we decided on November of 2015. After a 13-hour flight, we landed in Abu Dhabi and took a bus to Dubai for the first few days. Being the planner that I am, I had several things scheduled for our trip, including a 4x4 desert safari tour for the next day.
From the Groom:
I'm in the middle of the desert, in the back seat of a Toyota Land Cruiser. I'm excited, not because I am about to experience a desert safari, but because I'm about to propose to my best friend. And, to make it better, she's totally clueless. After taking pictures with the camels and riding the sand dunes we arrive at the base camp where they will feed and entertain us for the evening. The sun is setting and if you know Shannon, she loves a good sunset and this one was picture perfect. So I tell her, "Hey! Look at that sunset, let's go take a picture at the top of the sand dunes." She agrees, picks up her camera and we head up the dune. Now I'm nervous. It's now or never - that's what I keep telling myself. I didn't fly halfway across the world to punk out. Shannon asked me to take a picture with the sun setting in the background. She put the camera up but couldn't get a good focus because I was walking towards her. When I get to her she says, "What are you doing?! I'm trying to take your picture!" I held her hand and dropped down on one knee and asked the cute chick with the glasses to marry me. She said, "absolutely!" We were engaged on November 6, 2015.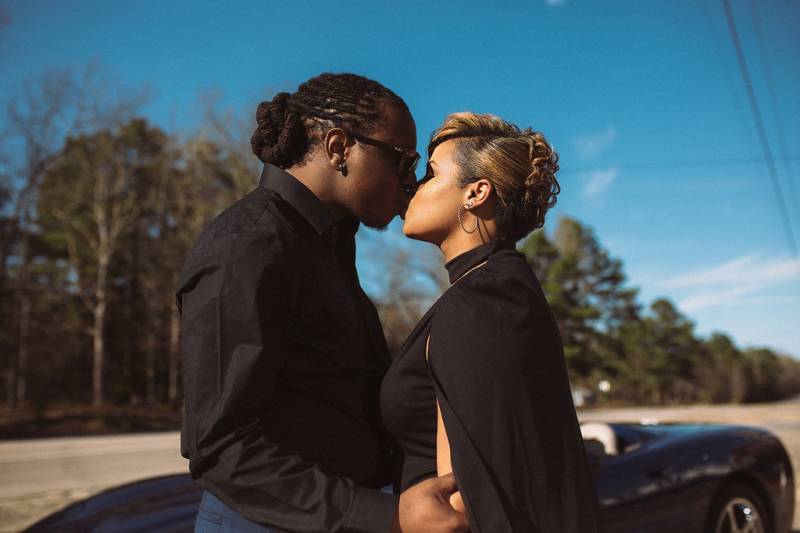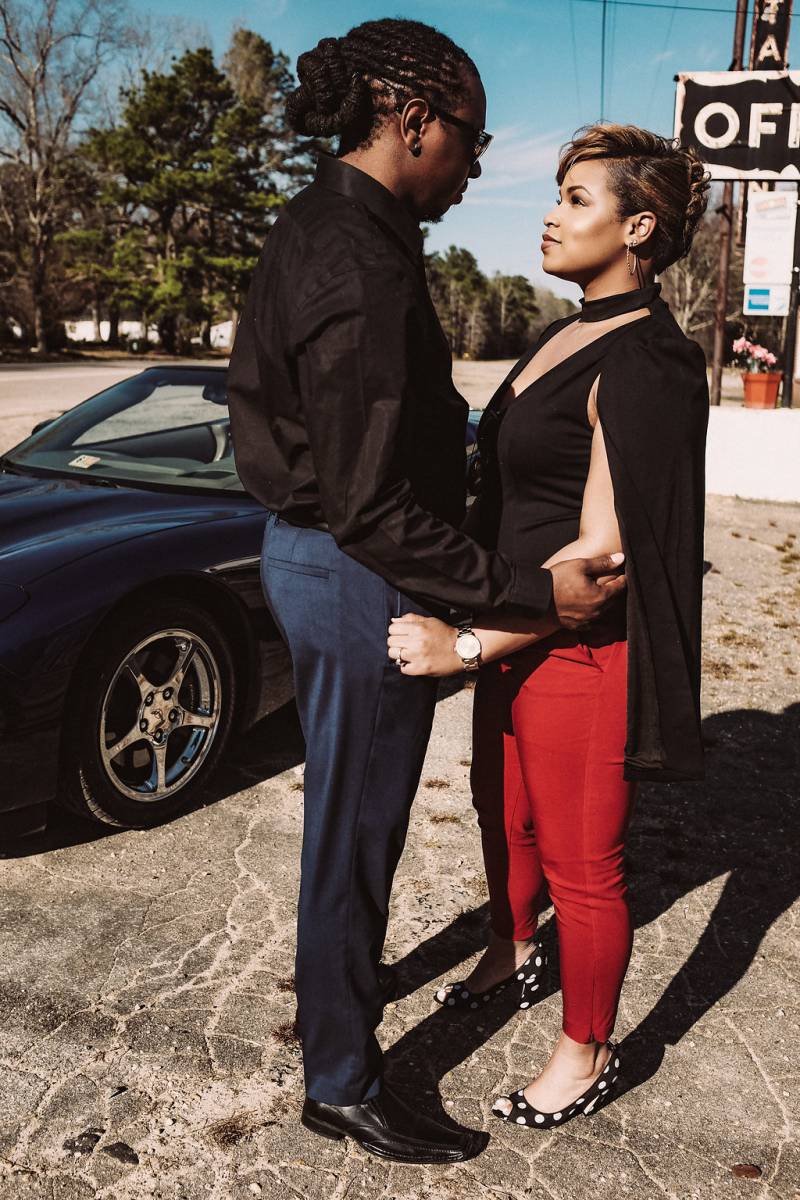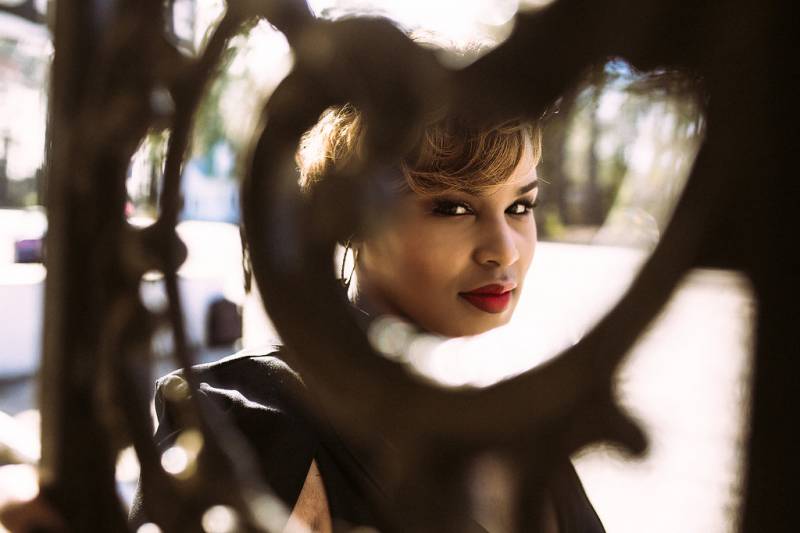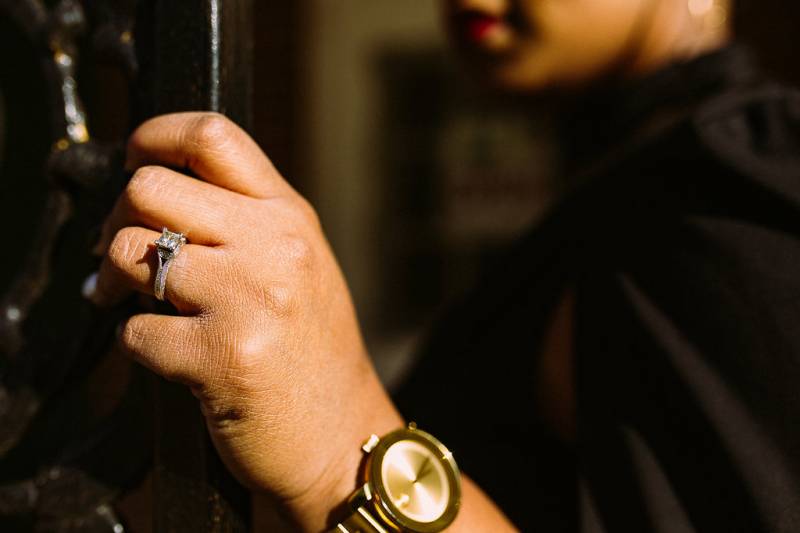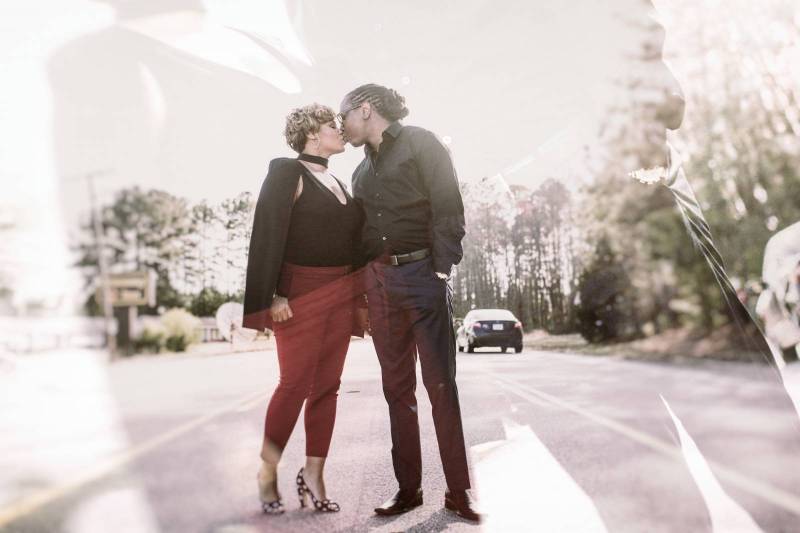 What makes your love special?
One of the first things we talked about when we met was our astrological signs. Shannon is an Aries (ram) and Brandon is a Taurus (bull) so initially, we were concerned that these two signs wouldn't be compatible. But, we've learned a lot about ourselves and each other by researching how these signs work together. There are times when we butt heads (horns), but we have learned that a successful relationship for us comes with allowing each other to be ourselves. We each possess characteristics that the other admires and it helps us bring a good balance.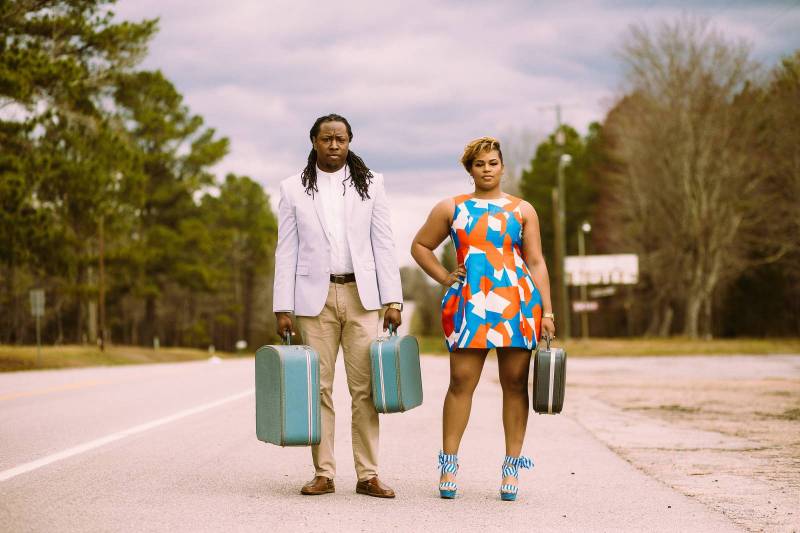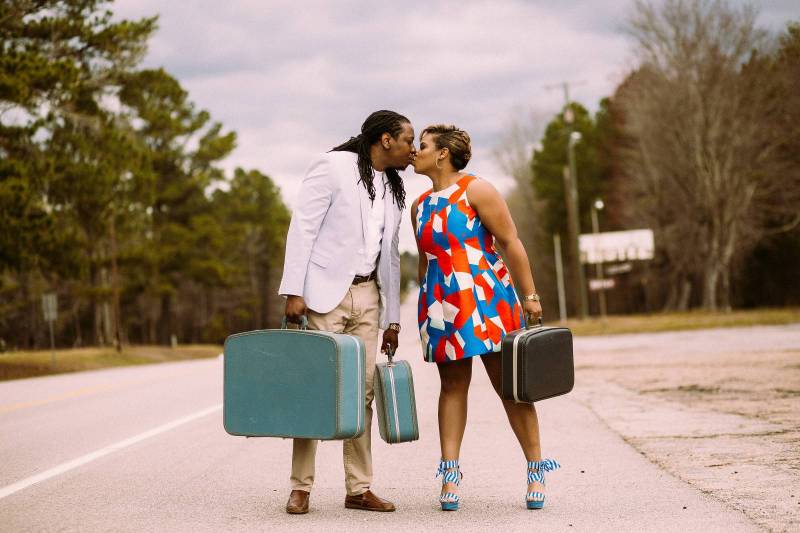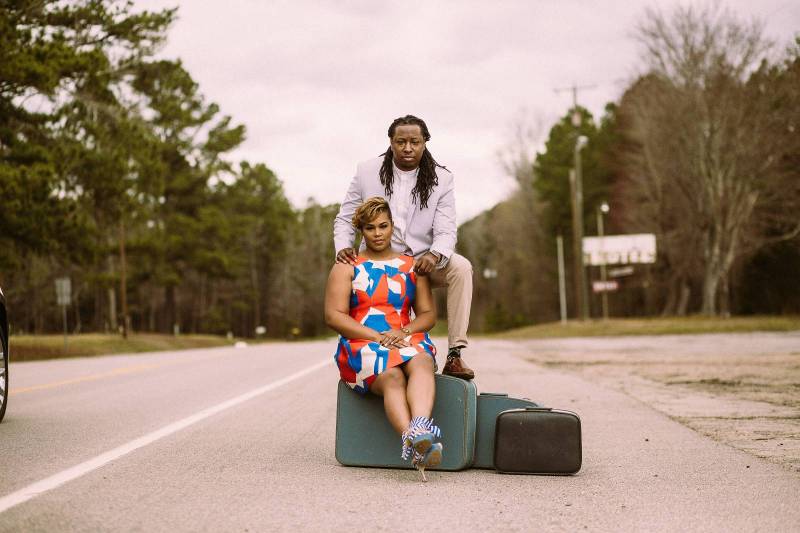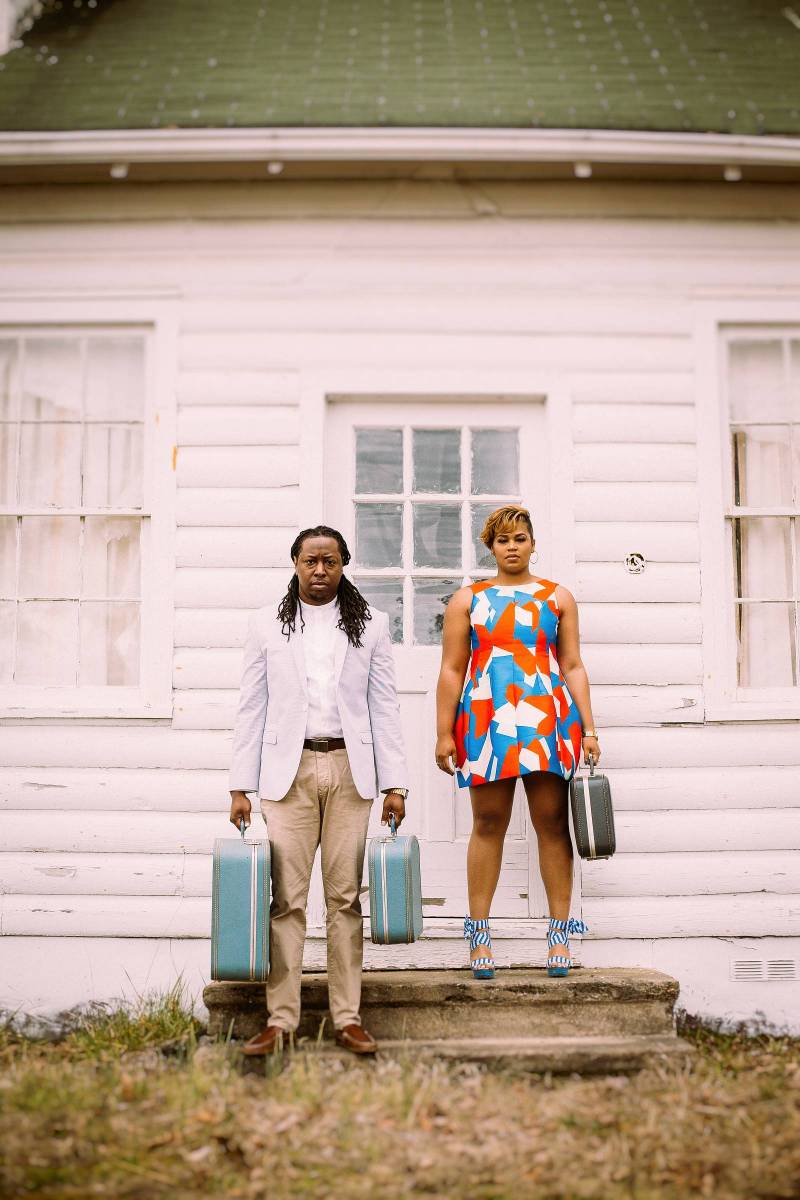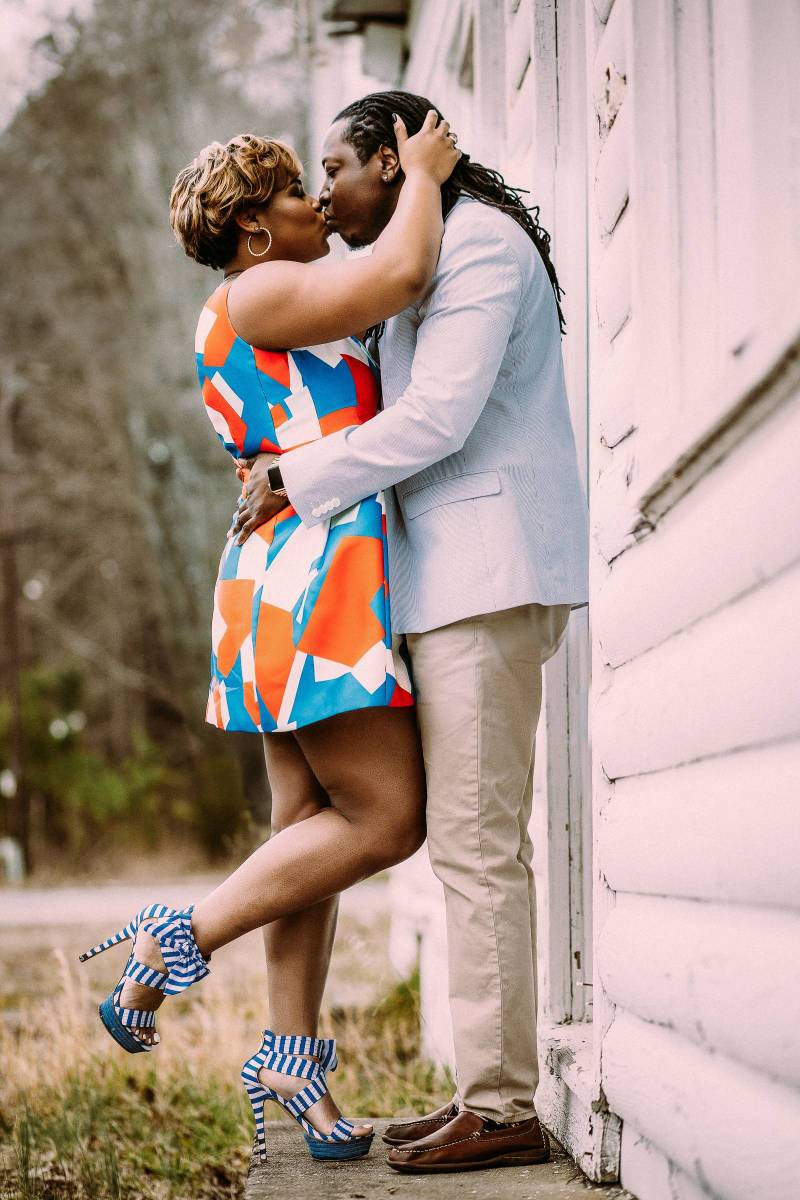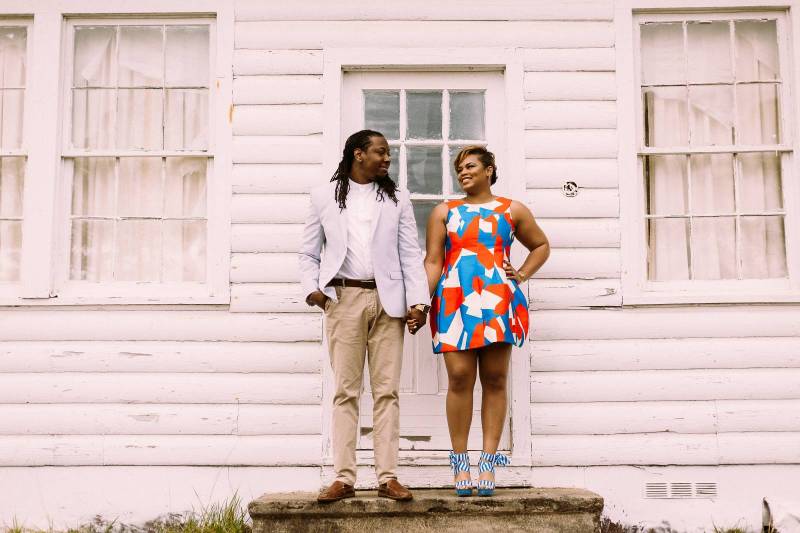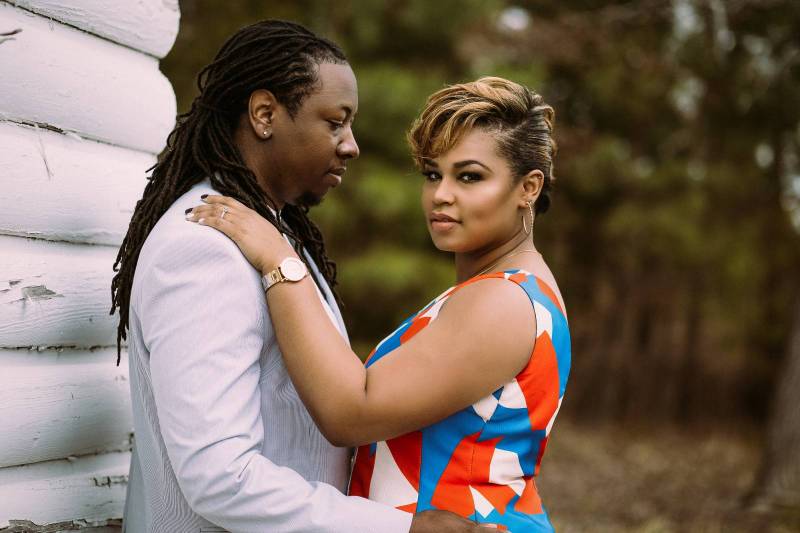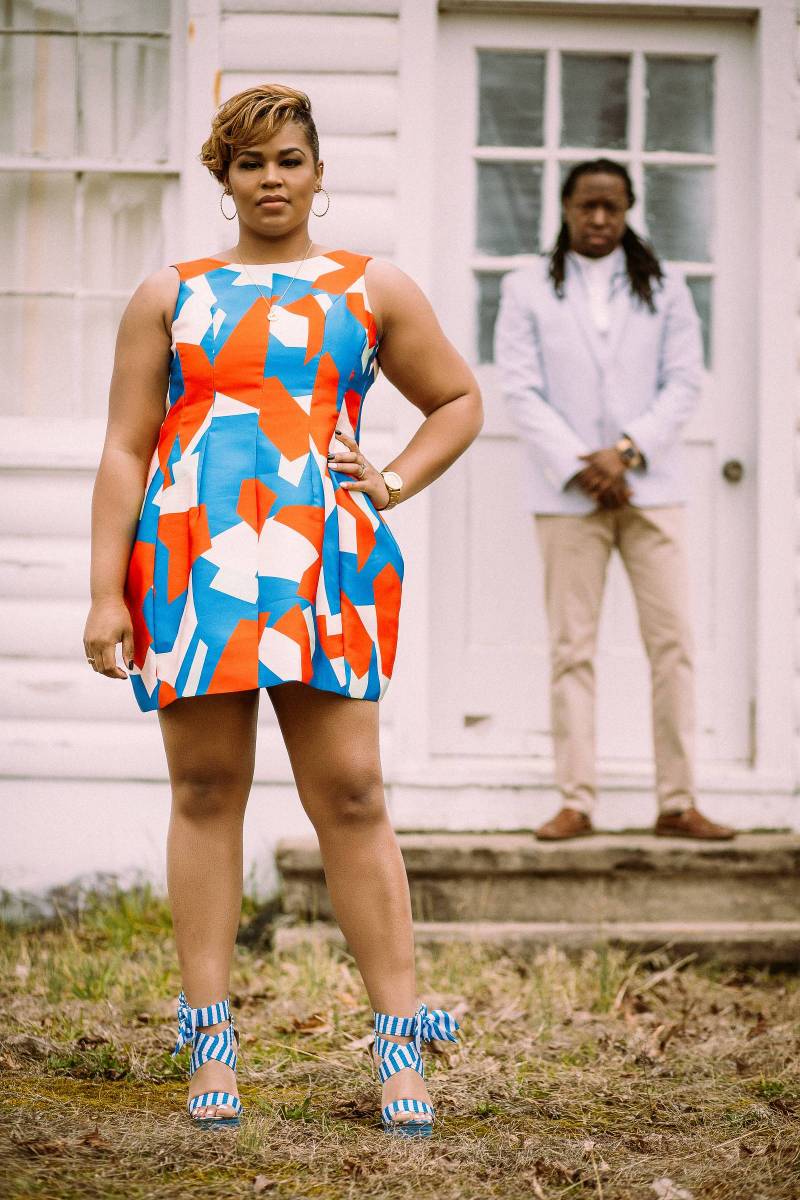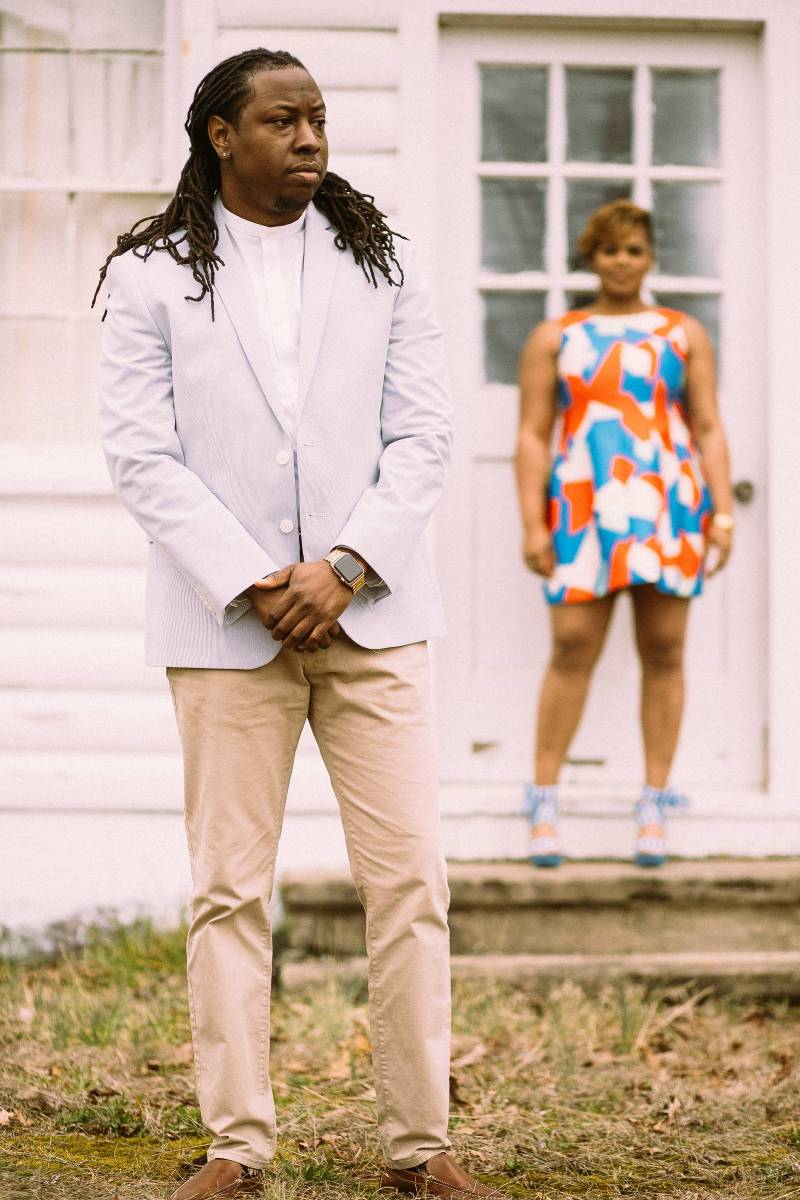 Were there any memorable moments during the shoot?
The whole shoot was memorable for us because it was just a visual extension of our relationship. It was extremely easy and carefree, but Chris (our photographer) made everything so effortlessly. Because of my career as a designer, I took the opportunity to art direct the shoot, scout the location and talk with the photographer about our vision. We both consider ourselves as people who walk our own paths and we wanted our engagement shoot to be as unique as we are. When we first met, we would say that we were "homie, lover, friends" and the shoot was created to highlight that idea as well as our own little take of Bonnie & Clyde. I enjoy the juxtaposition of beauty in ugly things, so we wanted to find an old run down hotel and create beautiful high contrast and unique images.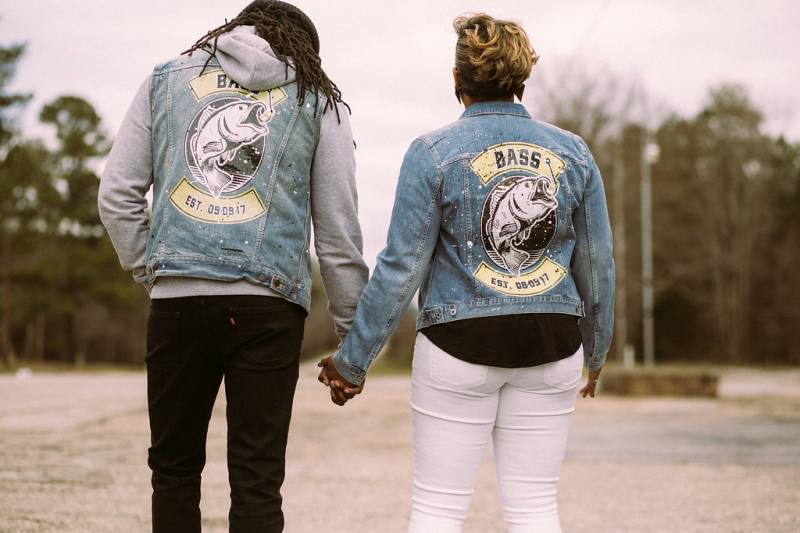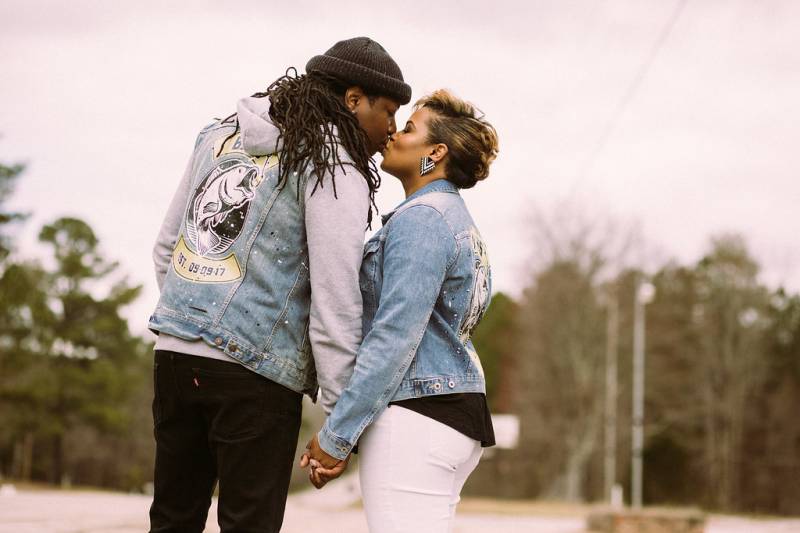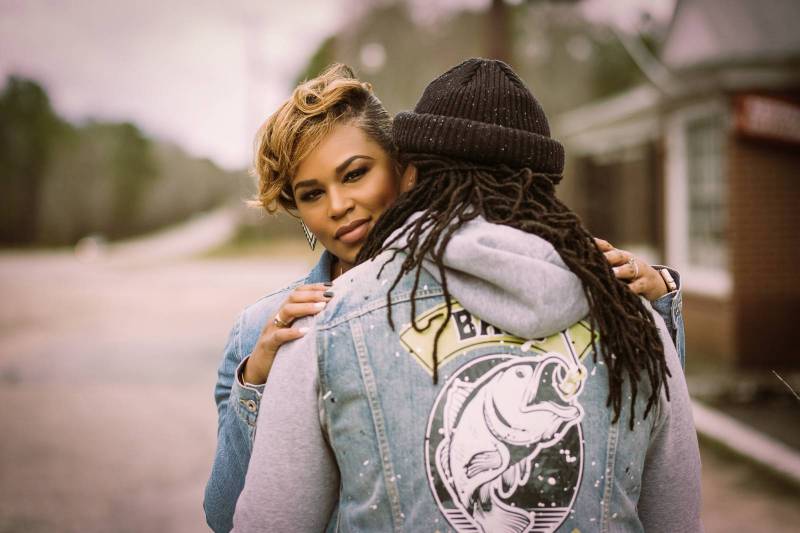 Have you started planning your wedding?
Yes, we are pretty much done with the wedding planning and are wrapping up the final elements. It will be an evening wedding at Seven Springs in Manquin, Virginia. The colors are black, white, gold and emerald green and the overall theme includes gold geometric elements, patterns, textures, and greenery.
What are you most looking forward to about your wedding?
Drinking, dancing, and family.
Congratulations to the happy couple! We wish you a wonderful wedding and marriage.