We are all huge fans of the HBO hit series Sex and the City, so when we saw this glamours shoot we knew it would be a hit. There's so much to love about this gorgeous styled shoot that was coordinated and designed by Covesa Kelly Events and a team of super talented wedding pros. We don't know what detail we love more, the stunning bridal gowns, the glam table decor, the gorgeous flowers – It's all so lovely – Get ready to be inspired!
Location: Cleveland Restoration Society in Cleveland, Ohio
Shoot Theme: The Vogue Wedding Dress theme in the movie Sex in the City
Color Combinations: There wasn't a set color palette we just mixed deep,rich colors and metals.
Favorite Detail: My favorite detail was the table setting and the mix of such bold and deep colors (reds and purples) coupled with the gold sequence of the linen, the more metallic gold of the chairs, silverware and table settings. I also loved the model on the couch with the floral arrangements and the candelabras behind her. This particular scene really felt reminiscent to the movie.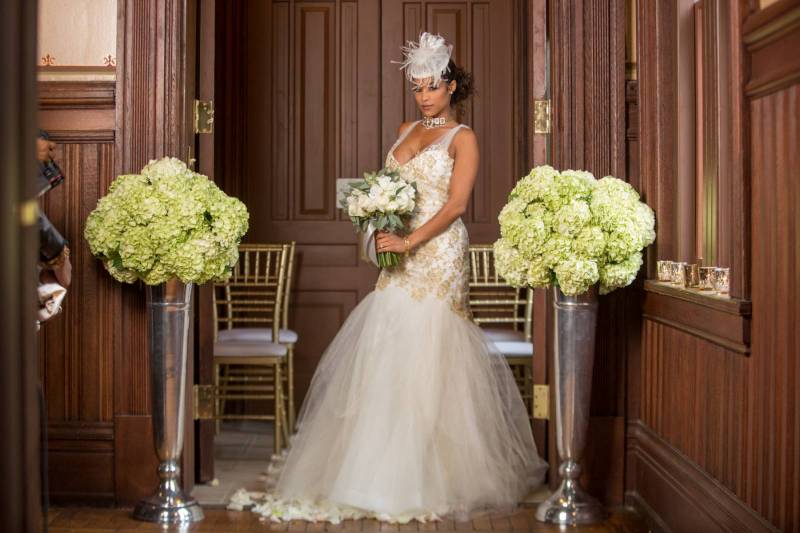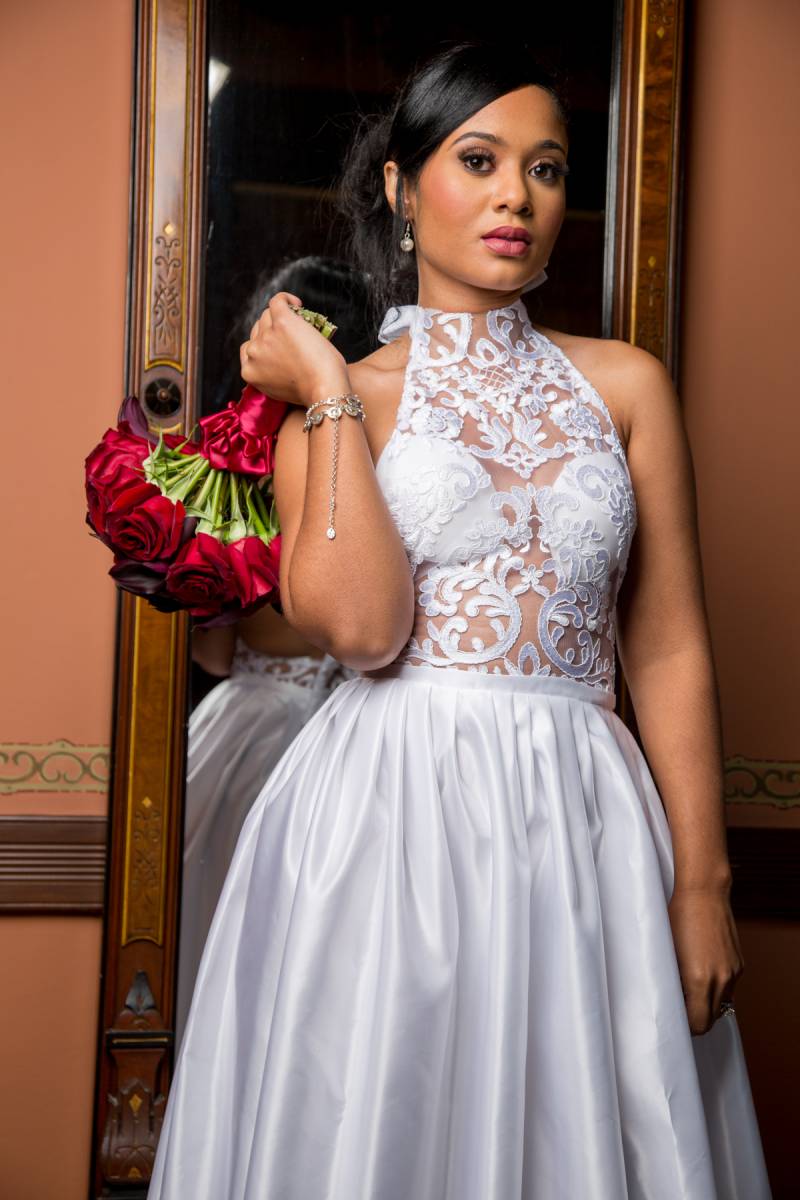 Shoot Details:
Linens:
Reception Table: Bronze Omni Sequins
Sofa Table: Taupe Velvet
Centerpiece:
Reception Table: Lush centerpiece built on a gold candelabra with Hydrangea, Roses, Vanda and Cymbidium Orchids.
Sofa Table: White Ranunculous and Garden Roses with silver candelabras and silver flower pots.
Sources
Covesa Kelly Events|Stephen Midgett|Cleveland Restoration Society|Brides by the Falls|Jasmine Rene Studio|Stems Fleur|Event Source Rental|Brittany Johnson owner of Hair Melodies|Kelli Williams|Be Seated in Style|Braisha Owens|Chastity Morgan|Brittany Johnson|Symmone Jackson|Signature Event RentalsView Full Gallery