Amanda and Corey met in 2008 while they were both serving at the same duty station. The couple has been together for over 6 years. Amanda and Corey celebrated their union with a vintage glam wedding at The Ruins, an event space in Seattle, Washington. Check out their special day captured beautifully captured by Laurel McConnell!
Bride: Amanda Colleen Snowden, 34, Computer Engineer
Groom: Corey Augusta Snowden, 36, United States Navy
Place of residence: Chesapeake Virginia
Wedding date: 6/1/12
Wedding location: The Ruins, Seattle Washington
Wedding theme: A Vintage/Glam Rose Cottage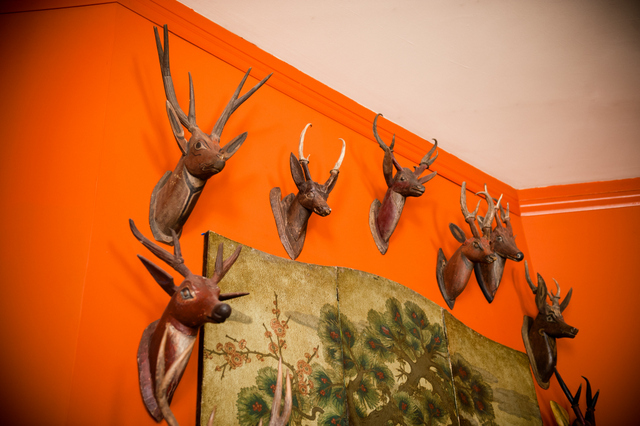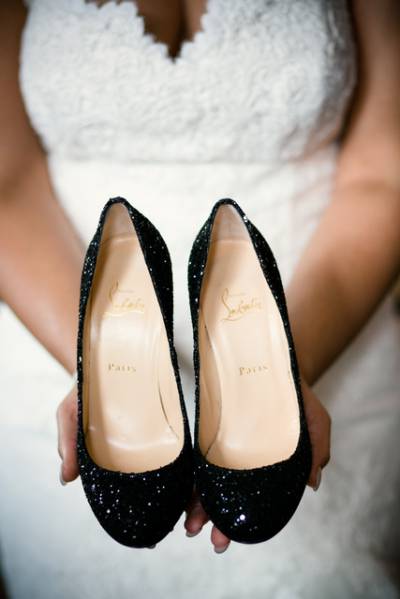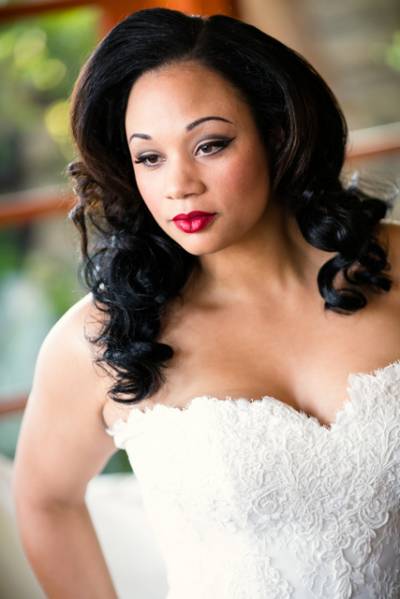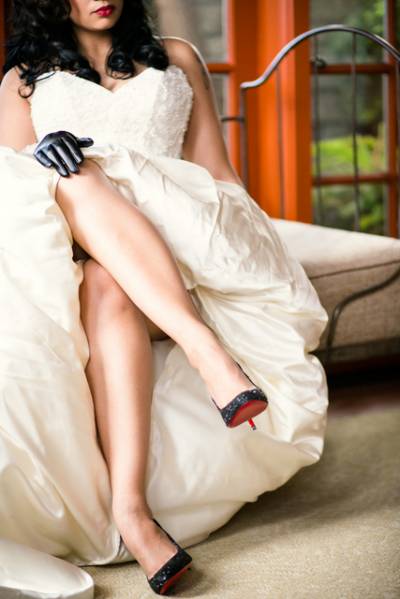 Engagement story:
It was very romantic, I returned home from a business trip and Corey turned our home into a spa. Roses laid everywhere candles flickered throughout the hallway into the house. Once I settled in he gave me a card that said "To my wife" and then he got down on one knee and proposed. I was so frantic that I didn't realize what the card actually meant until after the proposal.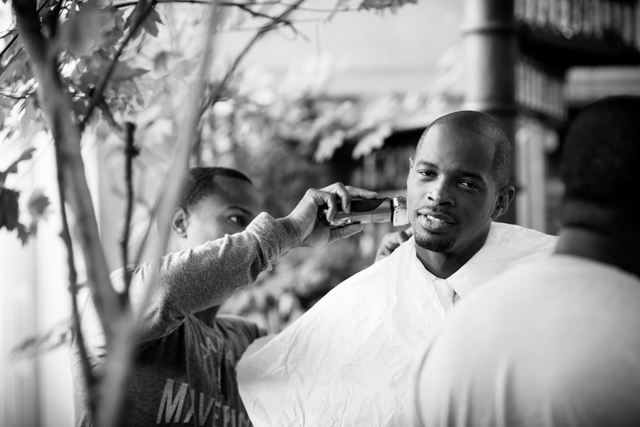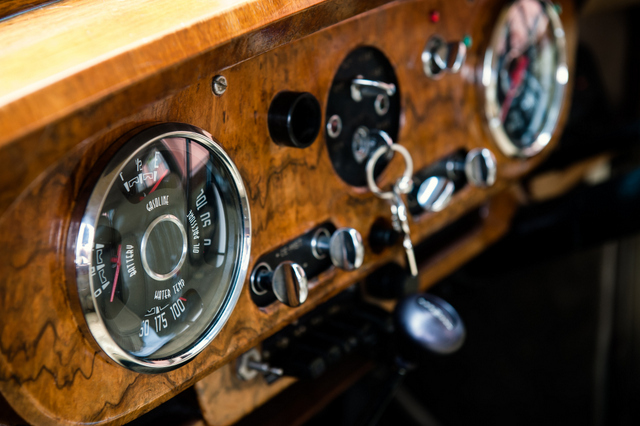 From the Groom:
Spending time with my family and friends was an unforgettable event. Seeing my bride-to-be for the first time is a feeling I can never explain but stays with me every time I look at her.
From the Bride:
I will never forget my wedding day. The Ruins took my vision and turned it into something beautiful. My hair/makeup was perfect and we had so much fun with our photographer. With the love from our family and friends, it was just an unforgettable event. I felt like the most loved and luckiest woman in the world to marry my best friend. I get to spend the rest of my life with the one who truly understands me and loves me for who I am.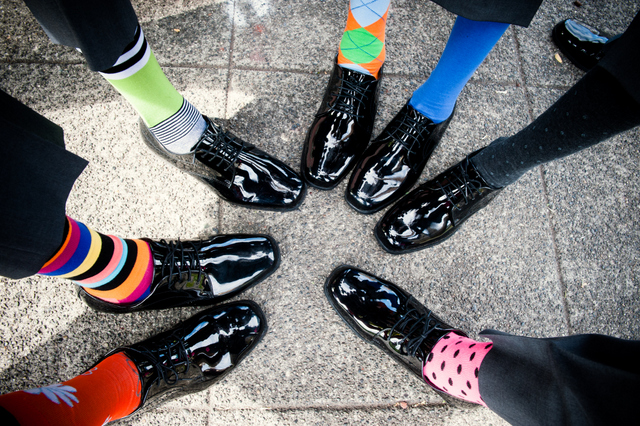 Most memorable moment:
Walking down the aisle with my father and grandfather. The look in my soon to be husbands eyes as he watched me is something I will never forget.
What makes your love special?
Our love for each other has lasted through many obstacles as any normal relationship does but we always find a way to each other. We are not just best friends but soul mates as well.
Favorite wedding detail:
My favorite detail of my wedding was the venue. They did such a good job. They took care of everything and took my vision and ran with it. My photographer was phenomenal she got every shot that I asked for.
Wedding song:
Our first dance was to Adore by Prince. I always told myself that Adore would be the first song I would ever dance to with my husband. We also have different taste in music so we decided to incorporate what we loved as individuals and have a dance off once Adore was over.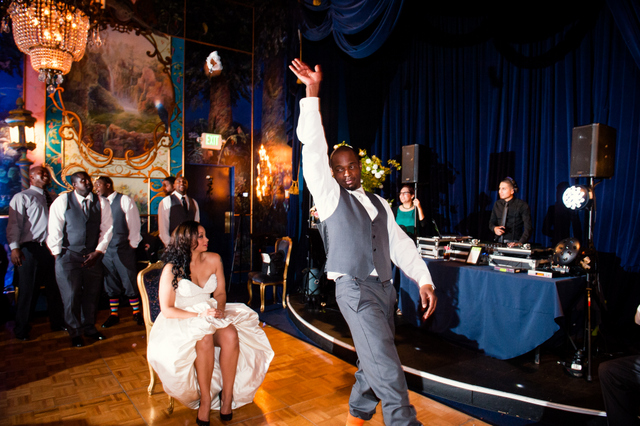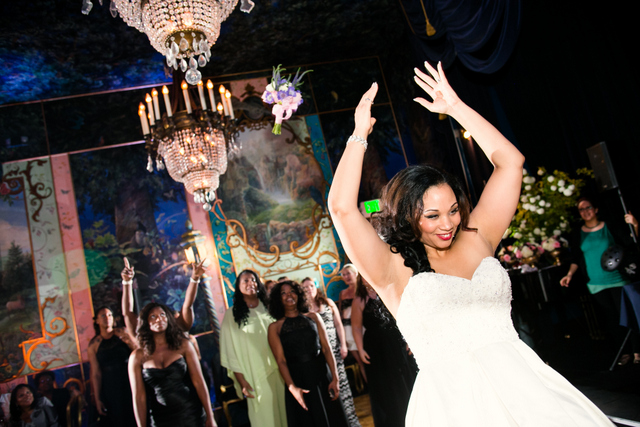 What are you most looking forward to as a married couple?
A family, we now have our first born and we are looking forward to being parents.
Advice for a Bride and Groom on their wedding day:
Don't sweat the small stuff, it's your day enjoy it.
Congrats to the happy couple Amanda and Corey! We wish you many more years of wedded bliss!
Vendors:
Photographer: Laurel McConnell
Ceremony and reception: The Ruins
Bridal gown: Both gowns Martina Liana/Pure English Couture Bridal
La Promenade Distinctive Shoppes,Virginia Beach, VA
Bridal party attire: BCBG Maxazria
Groom's tux: Vera Wang, Men's Warehouse
Favors: Homemade fudge
Music: Bamboo Beats
Hair and makeup: Ashely from Sweet Seattle Bride
Stationery: SweetPeaSunday, Etsy
straws/flags: angiehartsjared, Etsy
Cake Topper: JolieEnRoseVintage, Etsy
Favor Tags: TiaZoeyTeaStained, Etsy
Travel: British Motor Coach
Curated by our Wedding Features Editor, C.K. Alexander. C.K. is the creator of the Single Bride Blog and the owner and founder of Love Ink and Brownstone Bridal. Keep up with C.K. on Twitter here: @Love_Ink