Brandi and Jared's love story began at Neiman Marcus in 2017. The two met while shopping and became close friends. After three years, they decided to become more than just friends and went out on their first date. Now they embark on a new adventure together as they prepare to become husband and wife! Read more of their love story and check out their stunning proposal captured by Jon Attron and Jon Nguyen.
Bride: Brandi English, 31, Owner of Retail and Sneaker Stores, Empire Xclusive
Groom: Jared Thomas, 31, Owner of Retail and Sneaker Stores, Empire Xclusive
Place of residence: Dallas, TX
Engagement Shoot Location: Victory Park, Dallas, TX
Wedding date: Winter 2022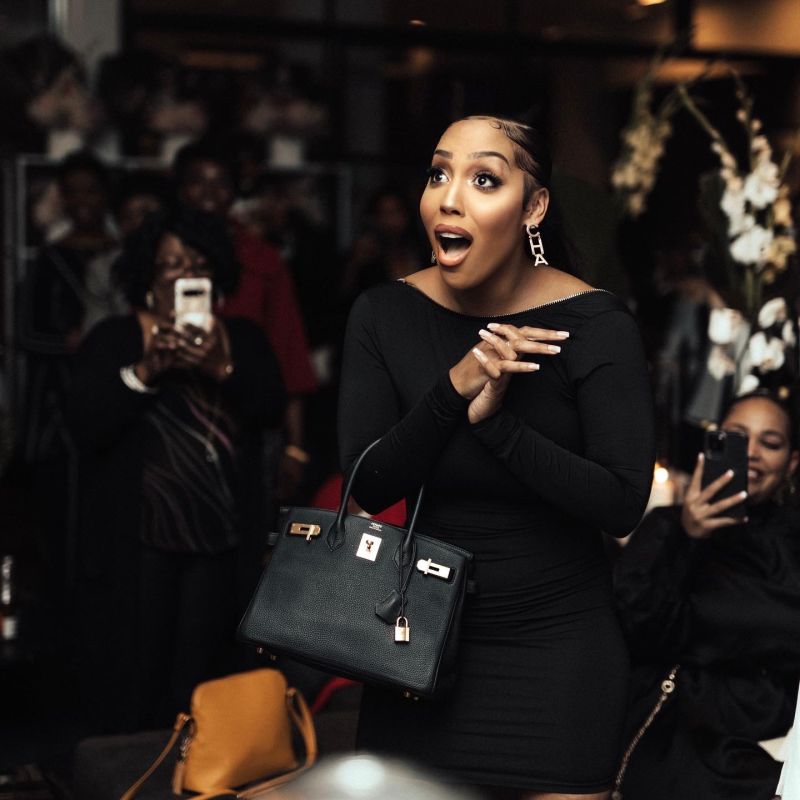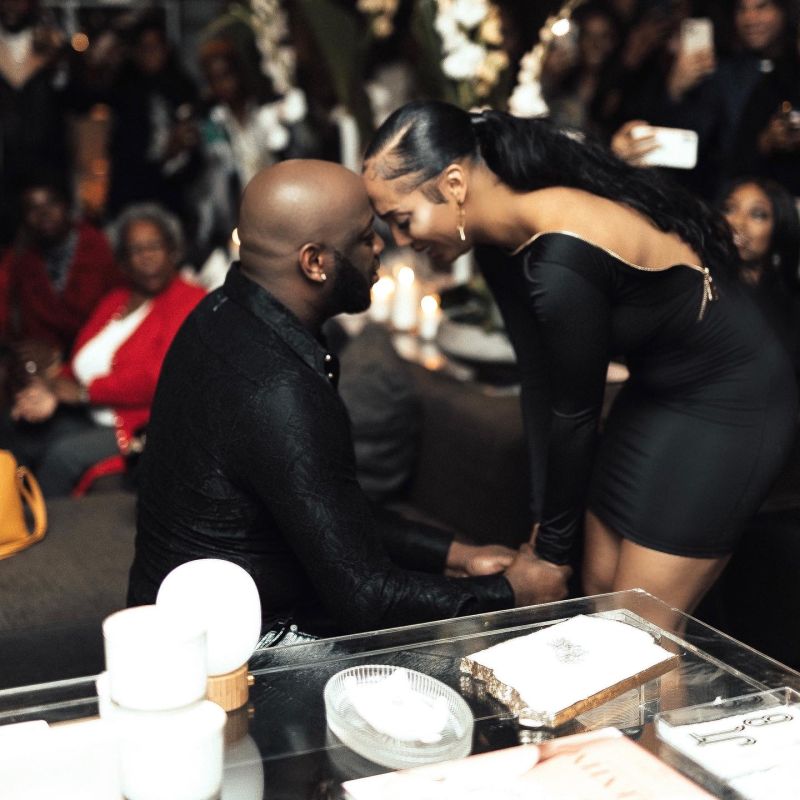 Engagement story
At the last minute, Jared tells me he wants to do a photo shoot for the anniversary of one of our store locations! I'm such a planner so that drove me absolutely up the wall. That day, I was still under the impression that we were going to a photo shoot . He walked me up to where I thought we were shooting to a room full of my friends and family that shouted surprise when we walked in. I still didn't know what was going on until I continued to walk in and saw the "Marry me" sign. Every detail was absolutely beautiful. A night I will never ever forget.
For the Groom: Walk us through the behind the scenes of creating this special day.
I wanted to highlight everything that's important and every detail of who Brandi is and what she loves. I hired her favorite planner and friend who went above and beyond to make every detail perfect. I had her favorite food served, oysters on a half shell. I made sure her Favorite cocktails (Dirty martinis) and "Ocean Primes" berries and bubbles cocktails were served. I had a song playing from her favorite movie, Great Gatsby and details from that movie all throughout the room . It was themed and decorated with clothes and heels to highlight how and where we met , shopping at Neiman Marcus. I had a quote that her sister , who passed, would always say on a sign over our cake . I just wanted her to know how I love everything about her and how I pay attention to every detail about who she is and why I love those things about her . Seeing it all come together and her face when she walked in will forever be priceless and worth all the effort, time, and stress that this day brought! LOL
What makes your love special?
Our love is so special because we are genuinely just US!! What you see is honestly what you get with us. Fun, silly, and in LOVE! We get to wake up and live our dream life together. Not only is this my lover and my best friend, but we're also business partners!
What was the theme of your shoot?
The theme was Love and Fashion.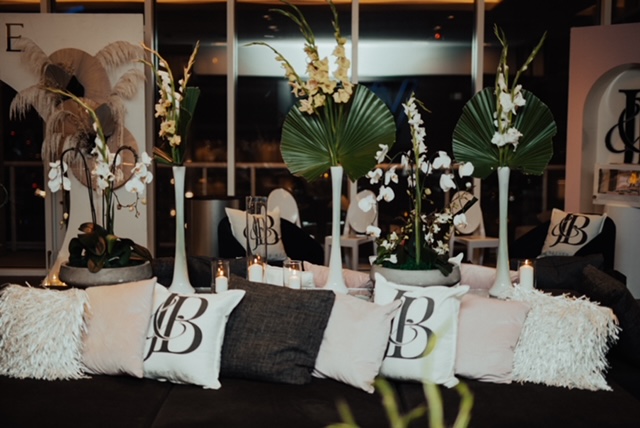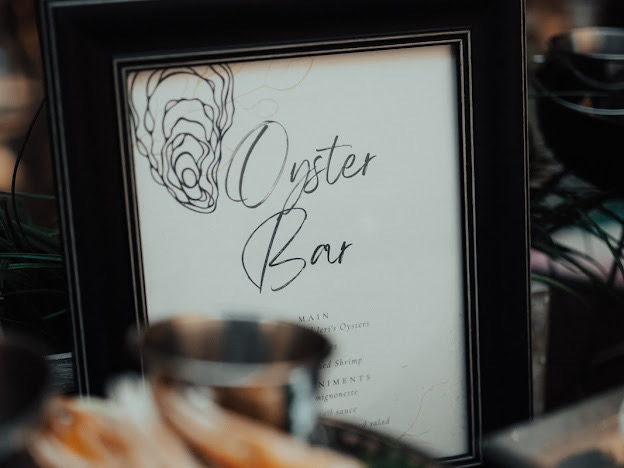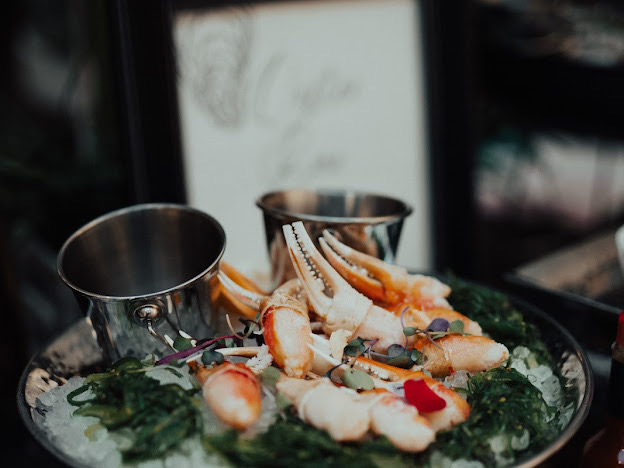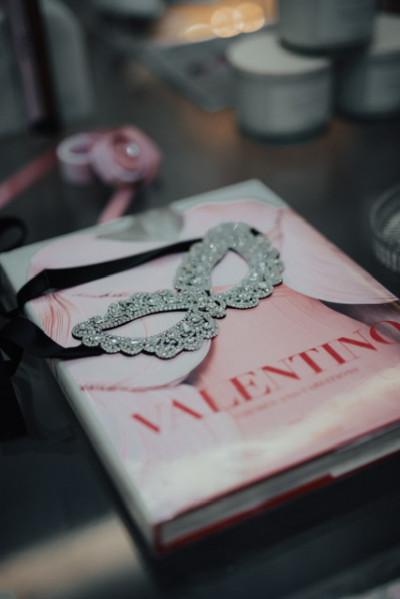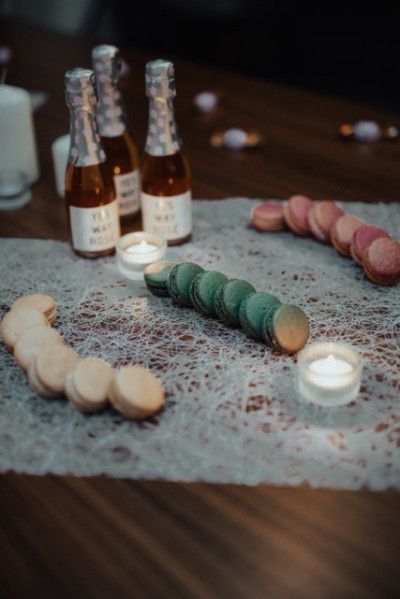 What are you most looking forward to about your wedding?
The reception! We're "The Party Couple" so I can't wait to dance and enjoy all the guests and just celebrate !
Have you started planning your wedding?
Yes! Which has been crazy with us opening up more stores, and adding two new businesses! It's a lot but we're getting it done.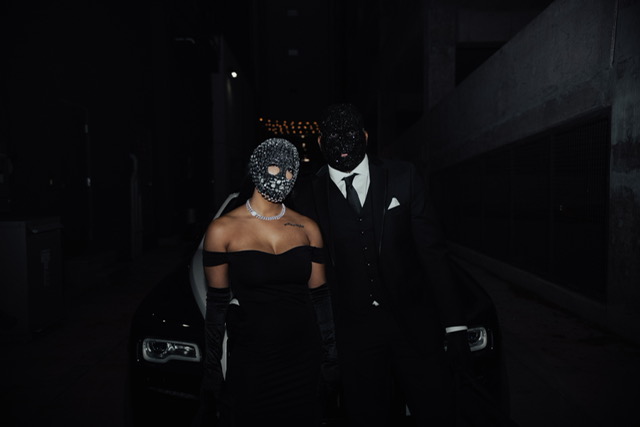 Congratulations to the happy couple! We wish them many years of wedded bliss!
Sources