Jocelyn and Dennis have been together since January 2012. They have had a fruitful and fulfilling relationship since then. Not even distance could drive this beautiful couple apart! On May 5, 2017, Jocelyn and Dennis took their next step together as husband and wife with an intimate and modern wedding day. Take a peek at their glamorous ceremony and reception, captured by Sasha Yevelev of Sasha Photography.
Bride: Jocelyn Fisher Gates, 36, College Athletics Administration (Senior Associate AD/SWA — Boston College)
Groom: Dennis Gates, 38,,College Basketball Coach (Assistant Men's Basketball Coach — Florida State University)
Place of residence: Bride is currently in Boston, Massachusetts and Groom is in Tallahassee, Florida
Wedding date: May 5, 2017
Wedding location: San Francisco City Hall Wedding theme/motif/inspiration: our inspiration was to keep our wedding small, intimate, and non-traditional. We made our wedding an entire weekend experience (capped off with treating our guest to a weekend of winery tours in Napa)
Honeymoon Destination: Still haven't honeymooned yet, but the bride is hoping for South Africa in 2018 – 2019! Instead, we are preparing for our first baby after finding out in July that we are pregnant!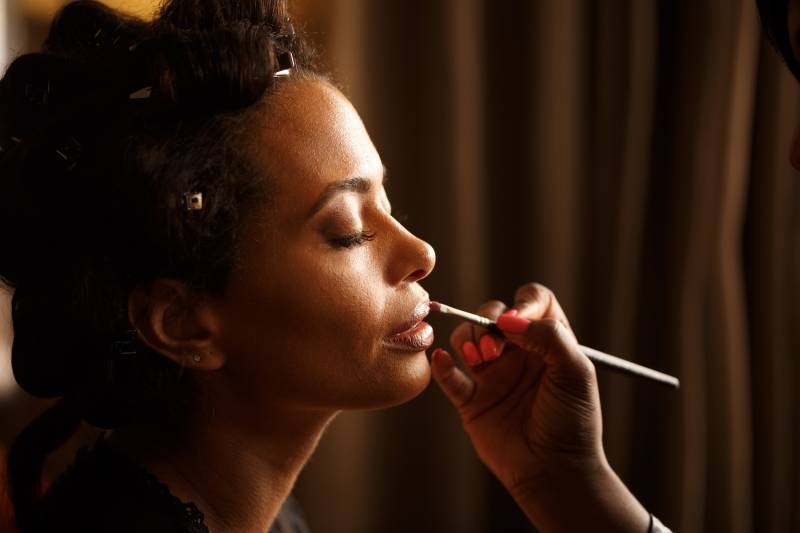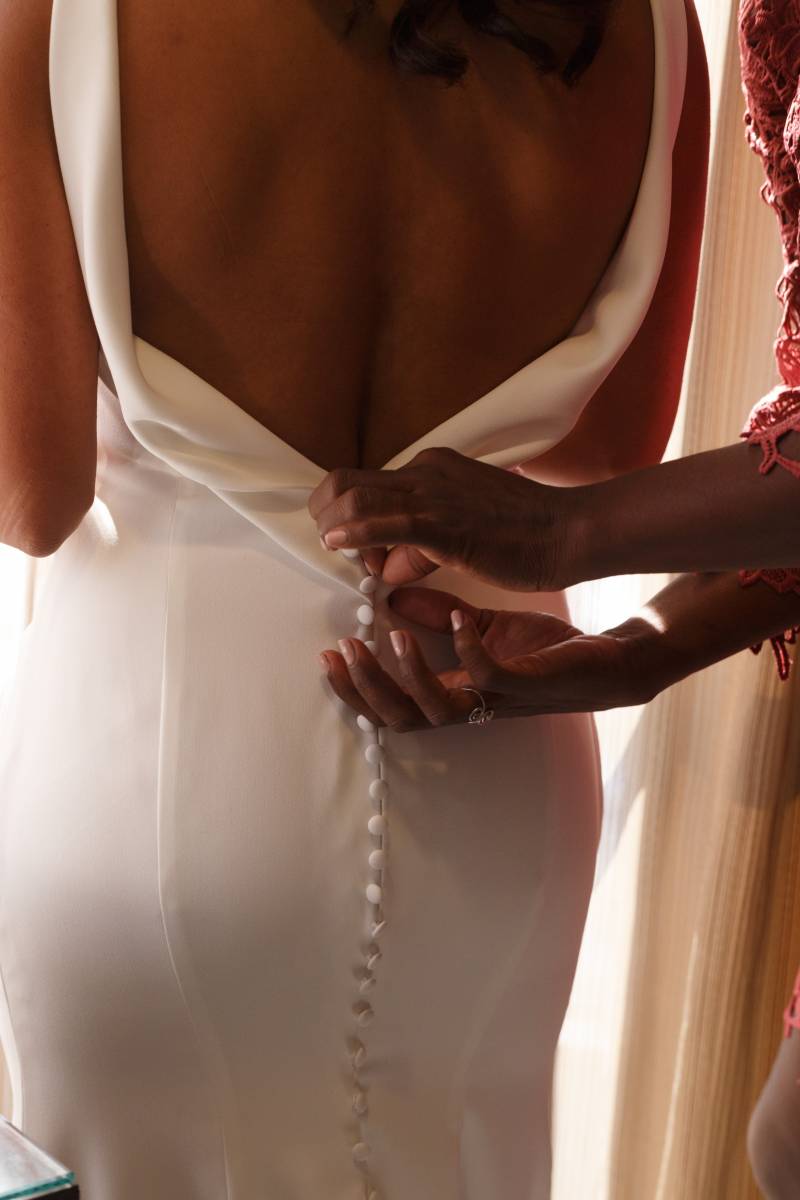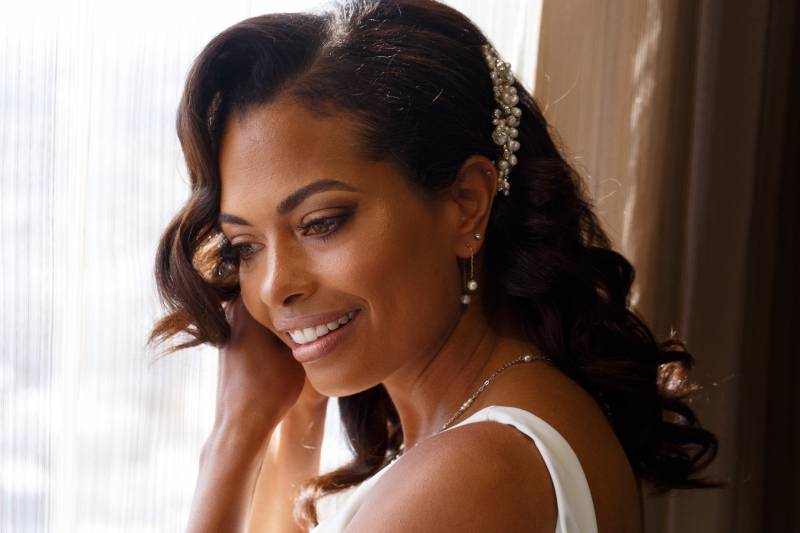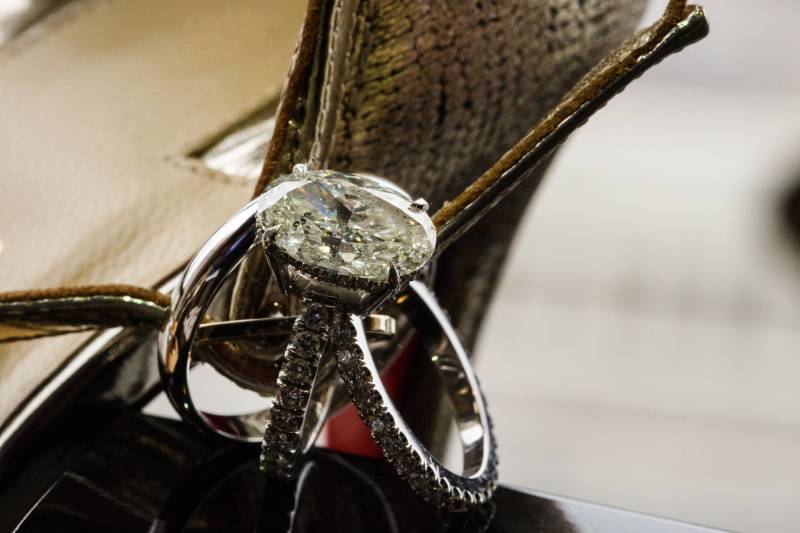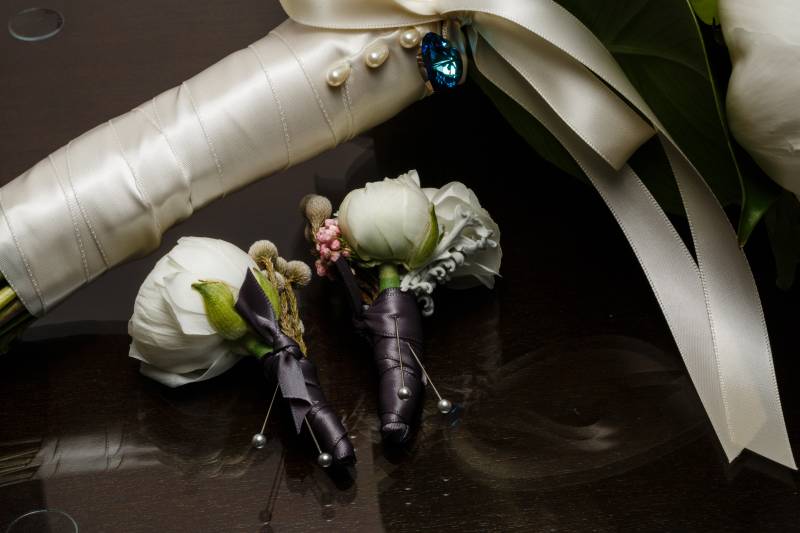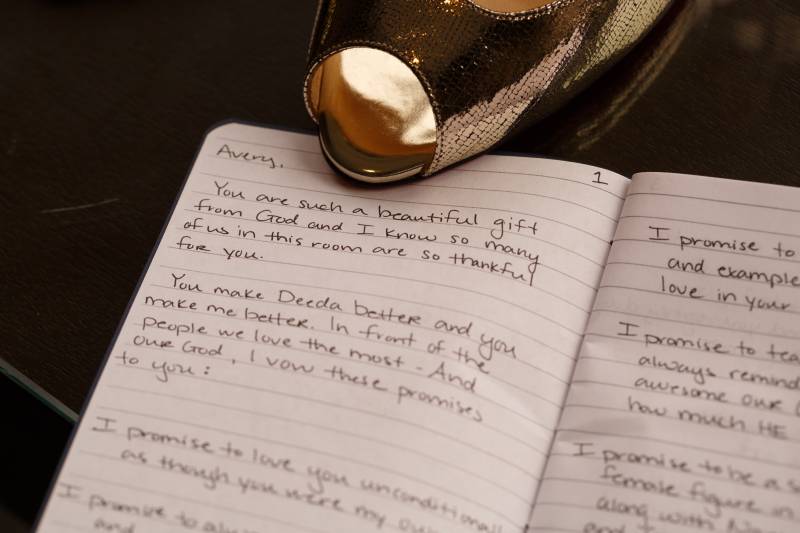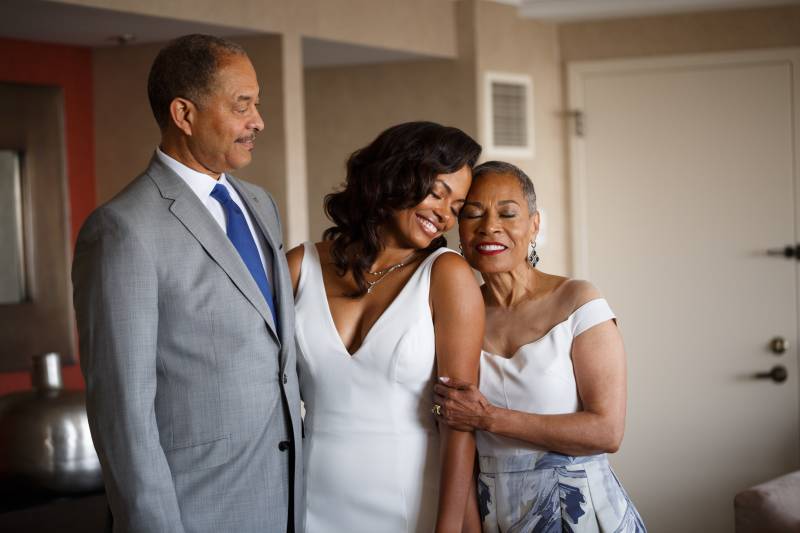 Engagement story:
In summary, Dennis completely surprised me with a day of pampering that ended up being a surprise proposal. He was supposed to be recruiting in California that day, but obviously that was just a cover up. Of course, I said "yes" and now we're here!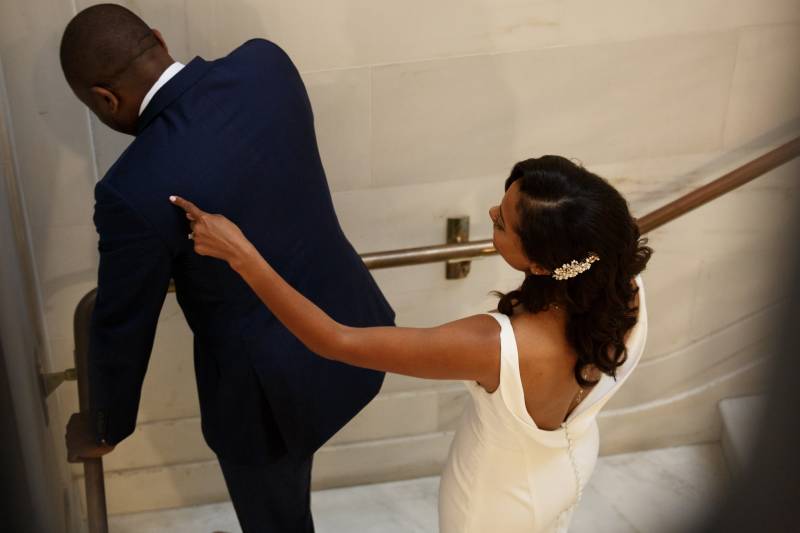 From the Bride:
Our wedding experience was the best ever! I felt so loved and so beautiful with zero stress. Since we kept the wedding guest list small (50 to 60 people), I was able to spend time with each and every person.
We decided to have an early wedding at 1 p.m. — so my day began at 4 a.m. I started with hair, makeup, and a special breakfast for my close friends and family. We didn't have a wedding party, so this was my way of thanking those who have walked side-by-side with us through our journey.
The San Francisco City Hall was so gorgeous and perfect! We did a first look, which took away all the wedding day jitters. By the time we got to the ceremony, we had had so much fun. We flew our pastor in from North Carolina to officiate the ceremony. For the wedding, we stayed to take more pictures and sent our guests on a trolley tour of San Fran, which essentially served as our cocktail hour.
Our guest arrived to 1300 on Fillmore where we rented out the entire place and had an upscale soul food meal and amazing live music playing all the R&B jams from the last forty years! After all of that finished, we headed to Napa and had a great time the next day at Domaine Chandon, Flora Springs and Artesa.
Best weekend ever!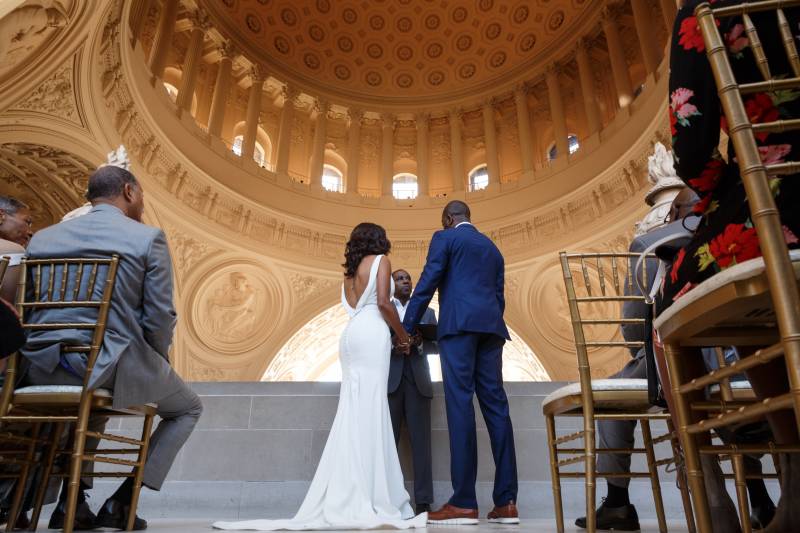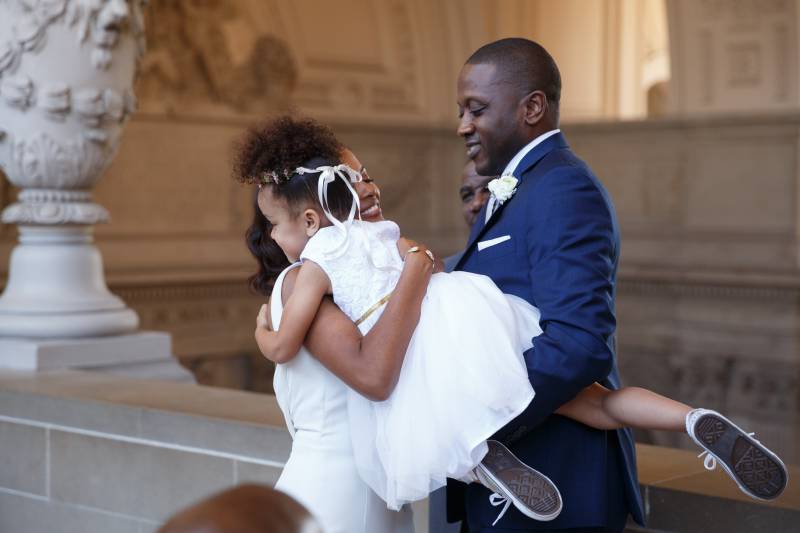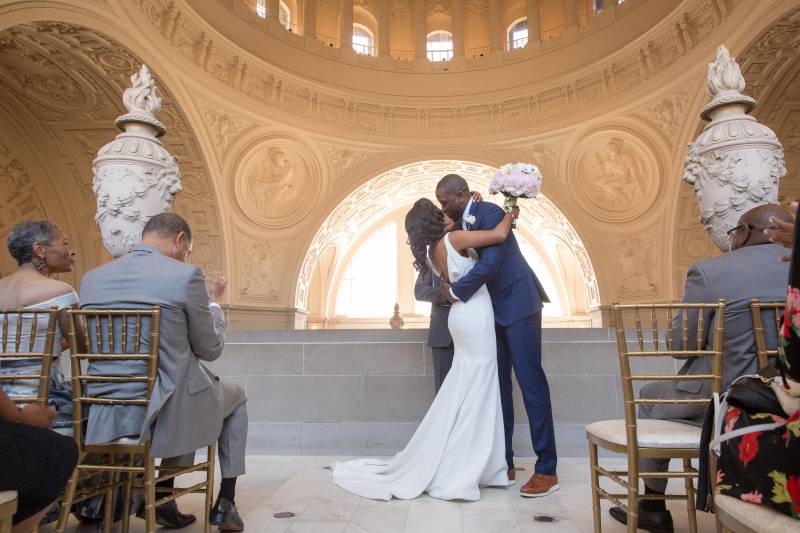 From the Groom:
As soon as my morning started, I remember my mind racing with excitement. The night before I decided to spend the entire morning by myself in peaceful mediation and prayer, I remember arriving at City Hall and as soon as I stepped foot out of the car, it seemed as if someone hit a button. At that very moment, everything began to move peacefully in slow motion. I really can't recall the details between waking up and getting into the car, but I was so mentally clear that every little detail thereafter had the capacity to strike me in thought.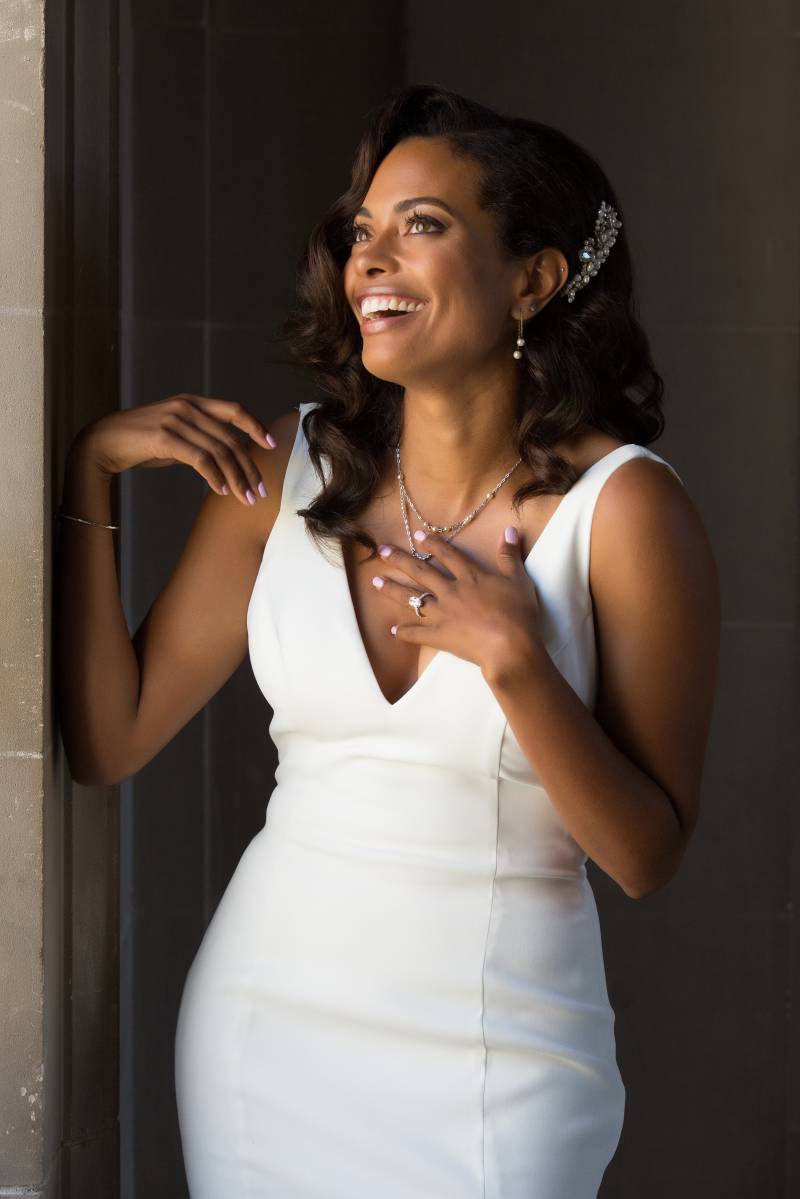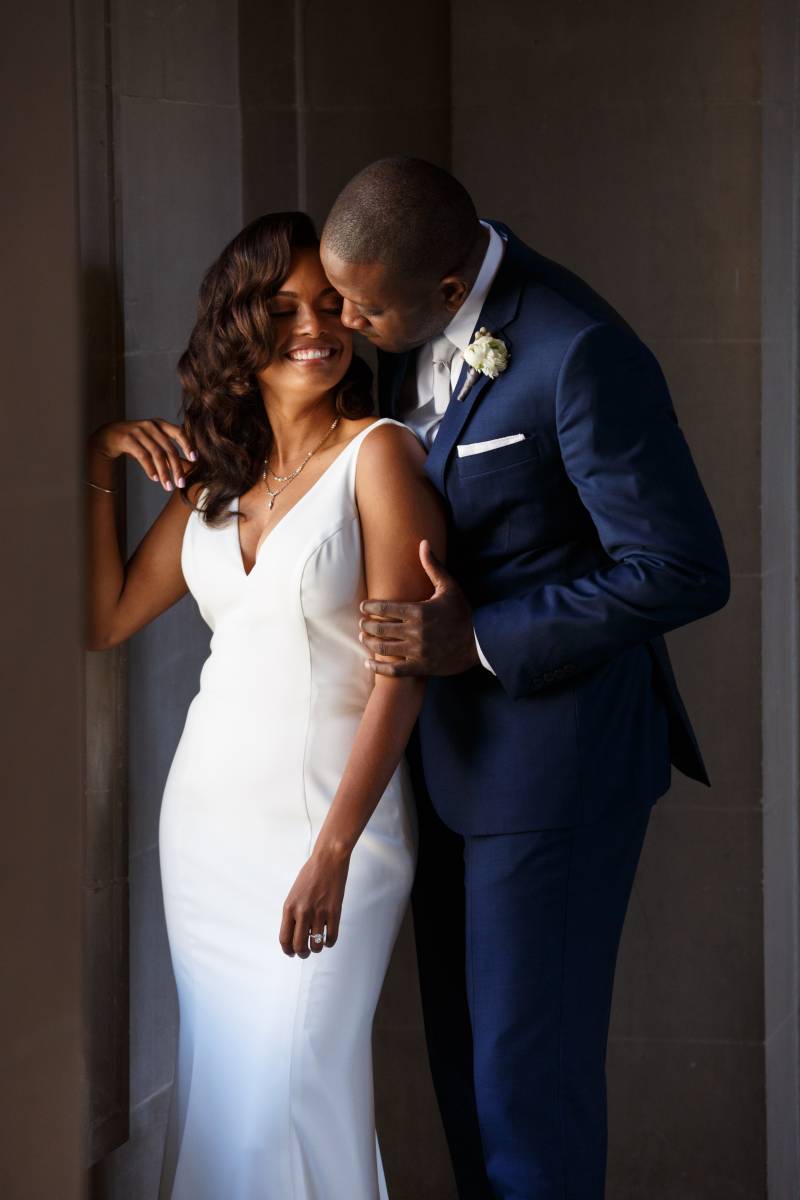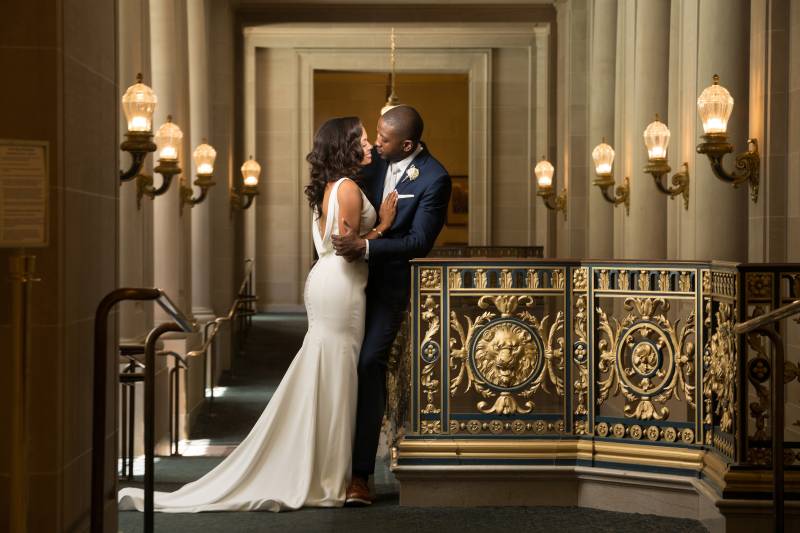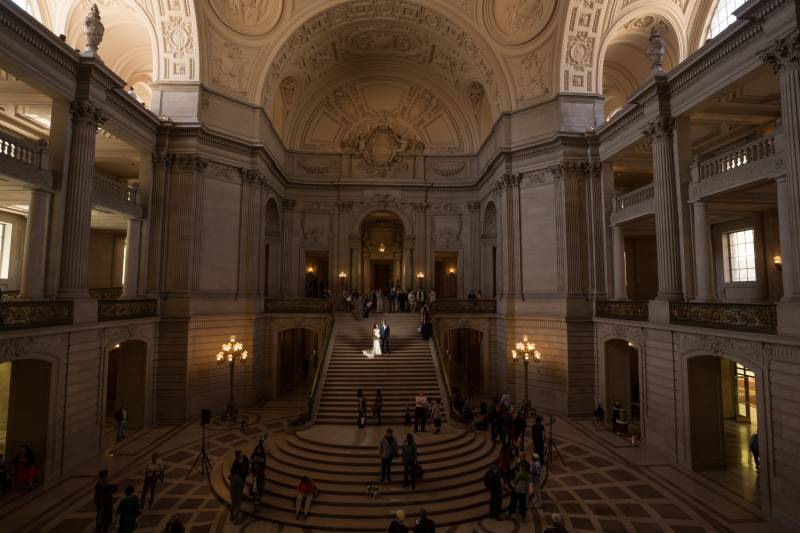 What makes your love special?
There is literally nothing Dennis and I can't face together. In our now six years together, we have experienced the highest of highs and the lowest of lows. We have overcome a lot to be where we are now, and we wouldn't change a thing. It has only made us stronger. We value the same thing, and make sure to keep god at the foundation of our relationship. Additionally, how many couples do you know that have been long distance their entire relationship — including the first year of marriage! But again, it has only made us stronger.
Favorite wedding detail:
Our band and our food made the event so perfect! Luq Frank and Omega Rae played and sang a wide range of music from Al Green to Jodeci, Bell Biv Devoe, Montell Jordan, Black Street and Tupac. We went with the amazing restaurant 1300 on Fillmore, which is the historic jazz district of California. We loved it due to it being a black owned place, with an upscale ambiance and amazing food. Our menu consisted of: shrimp and grits, salad, corn bread, collard Greens, mac & cheese, fried chicken, salmon, mushroom risotto, strawberry rhubard cobbler for dessert and an open bar of course! It's too bad we were all dancing so much, not everyone finished their food (not to mention we had so much of it)!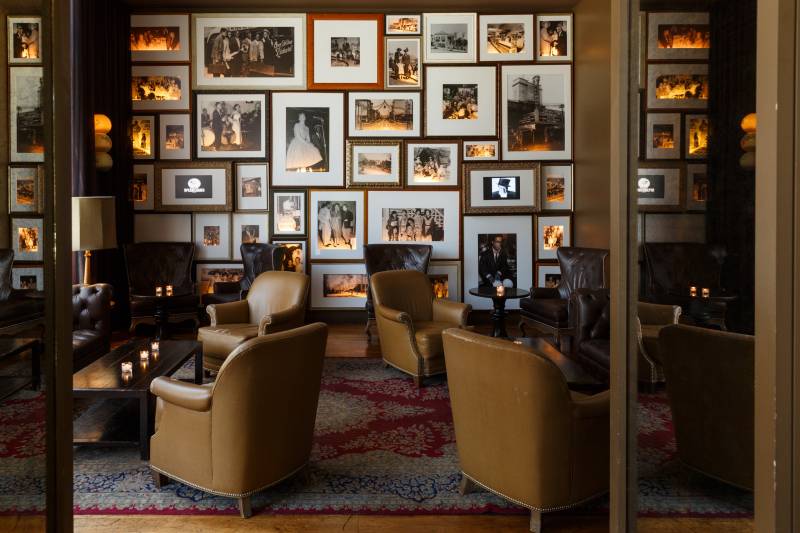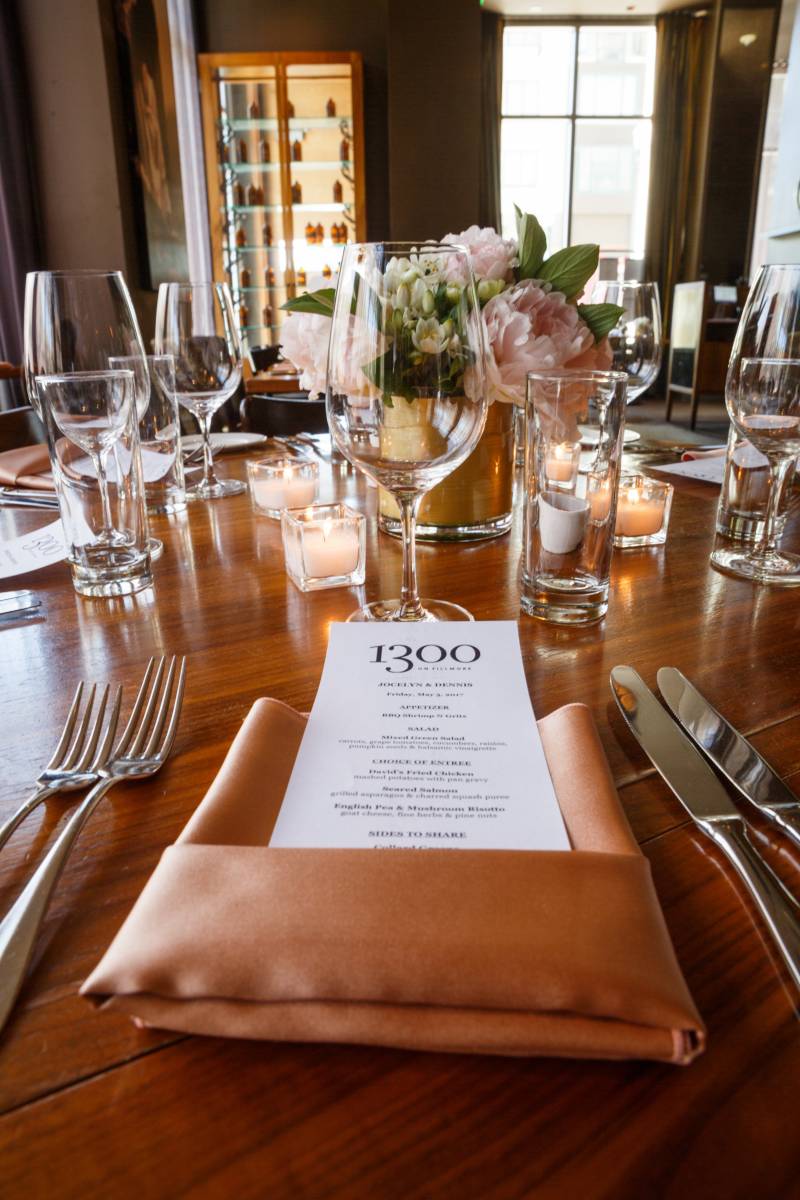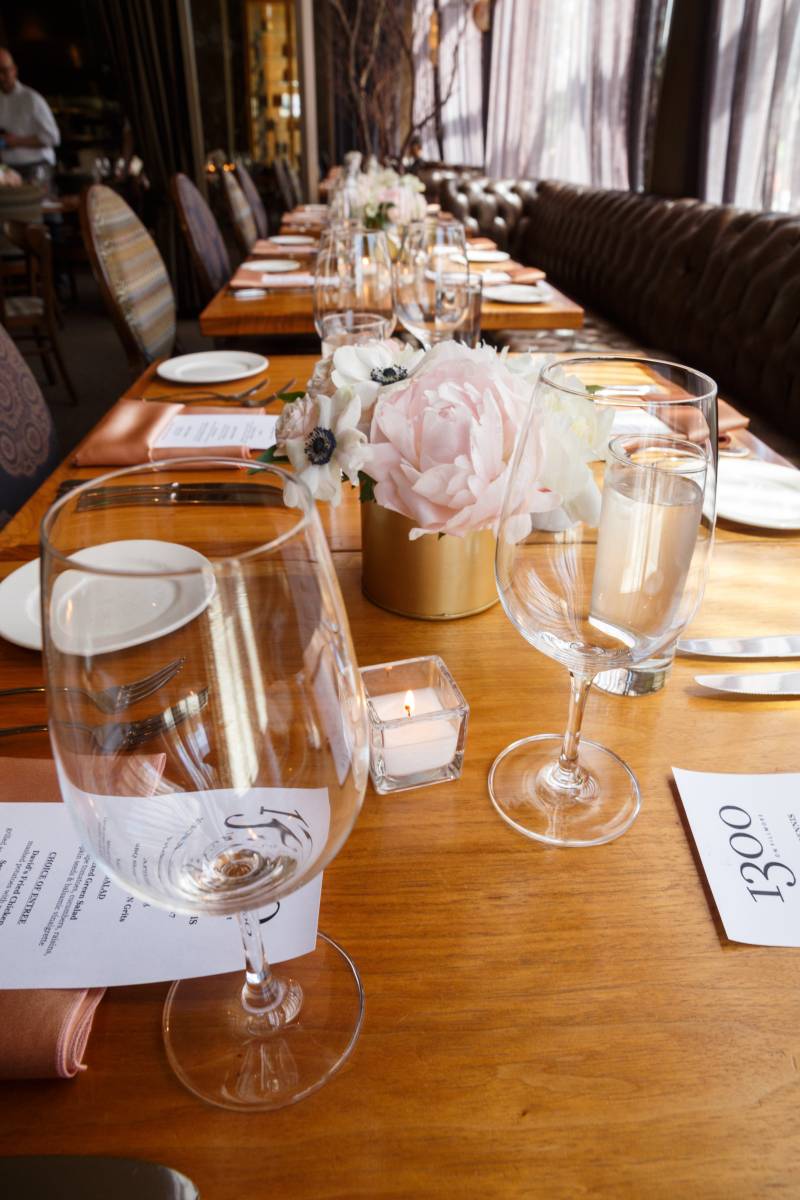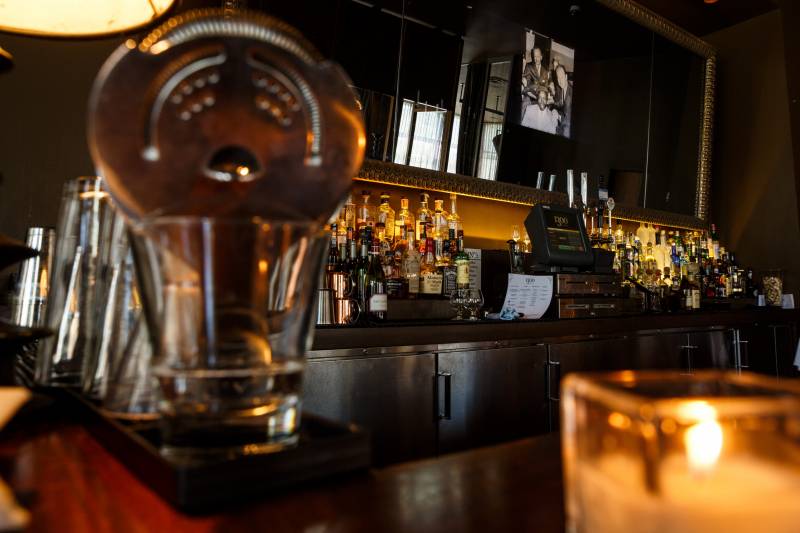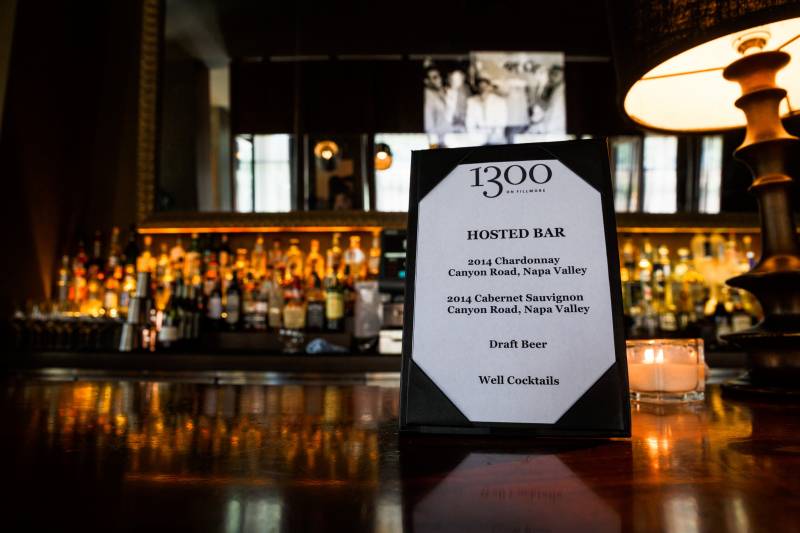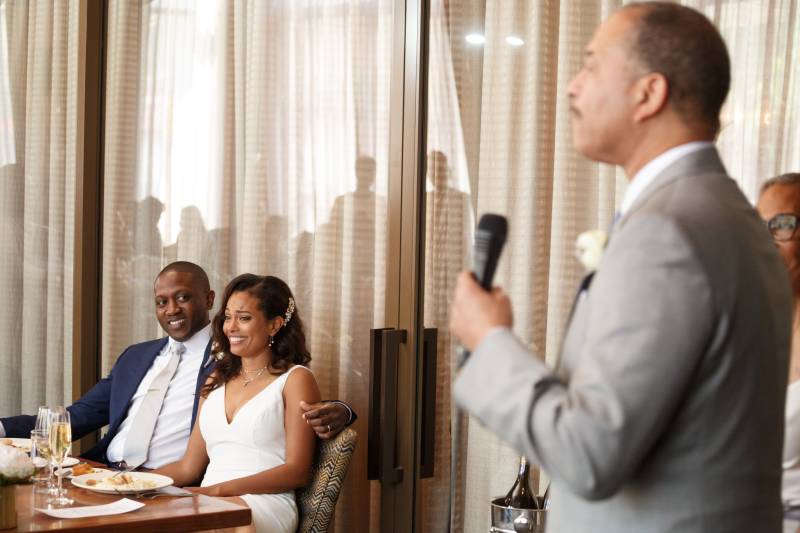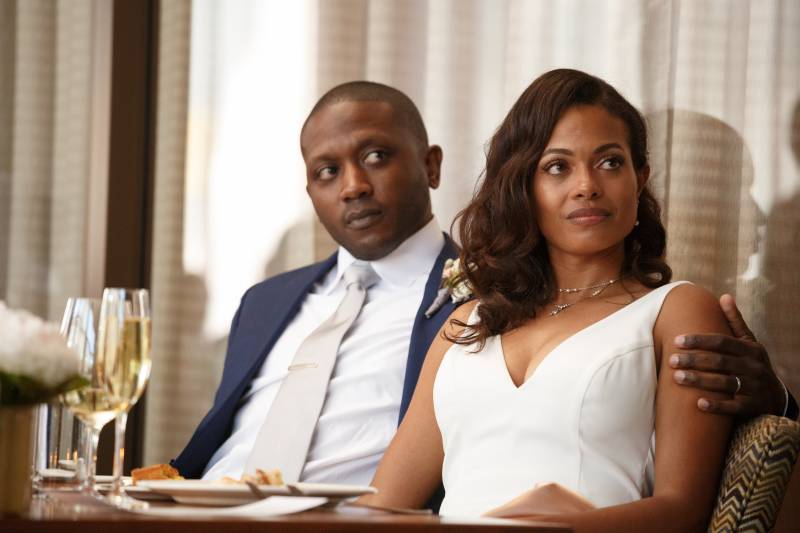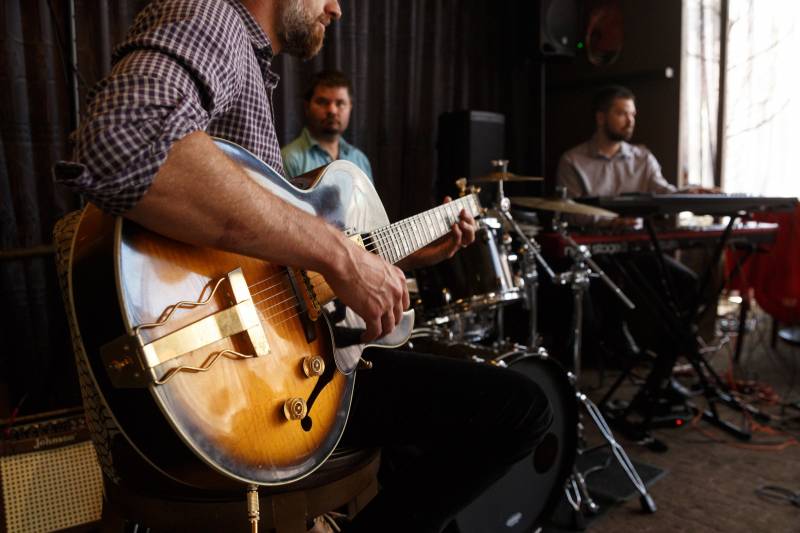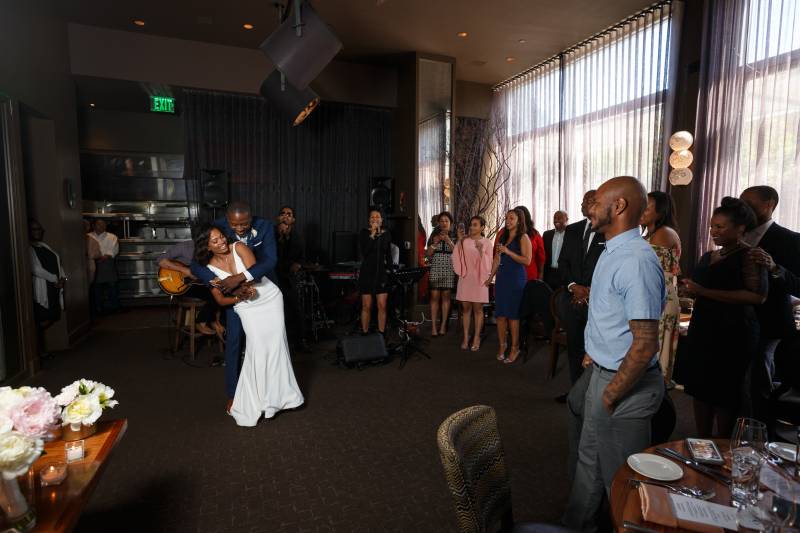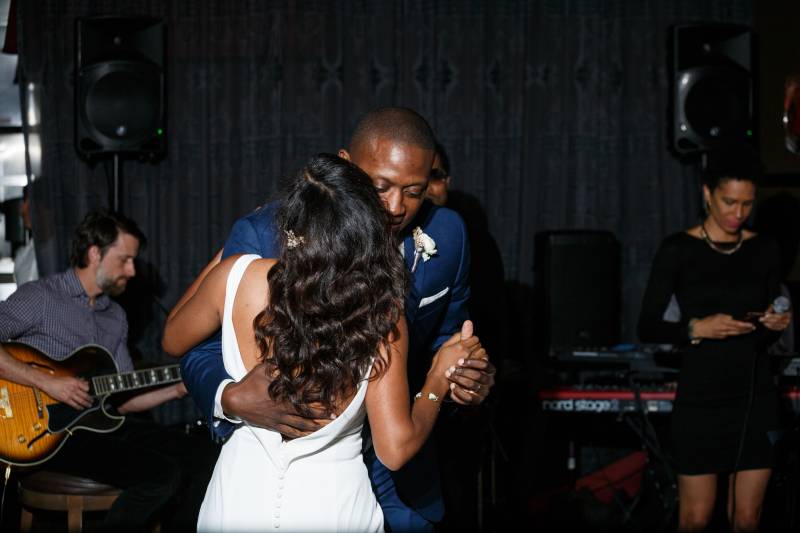 Wedding song:
Our wedding song was "Let's Stay Together" by Al Green, which was covered by the live band. It was the most perfect song! I would love to say we picked it, but we told our wedding planner that we didn't care what the song was. So when we walked it, it was a pleasant surprise since we both love the song.
Your most memorable moment:
Our best moment was being able to interact with each and every guest and dancing the day away with them (and following with a weekend of wineries). We felt very "present" at our wedding. Everyone says it was such a blur, but we lived for every moment with everyone. The moment leading up to our first look was also memorable. We remember thinking "I'm about to ruin this and just turn around."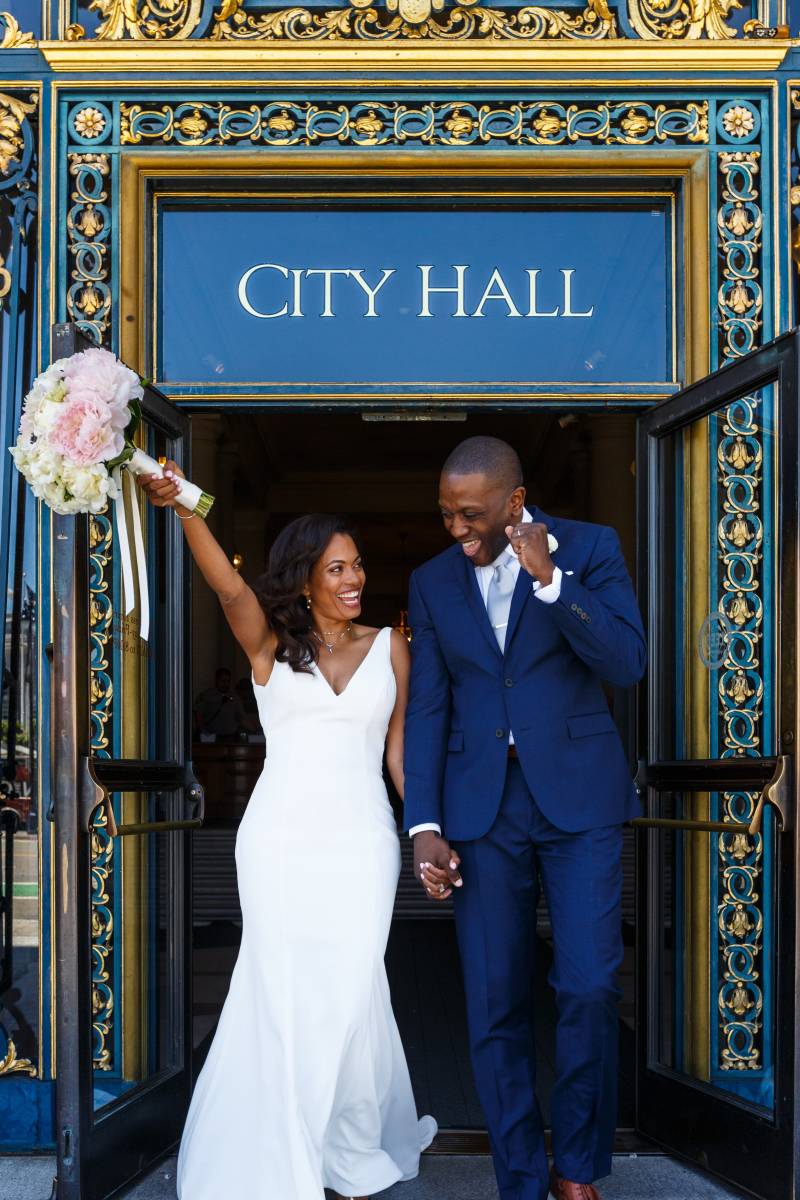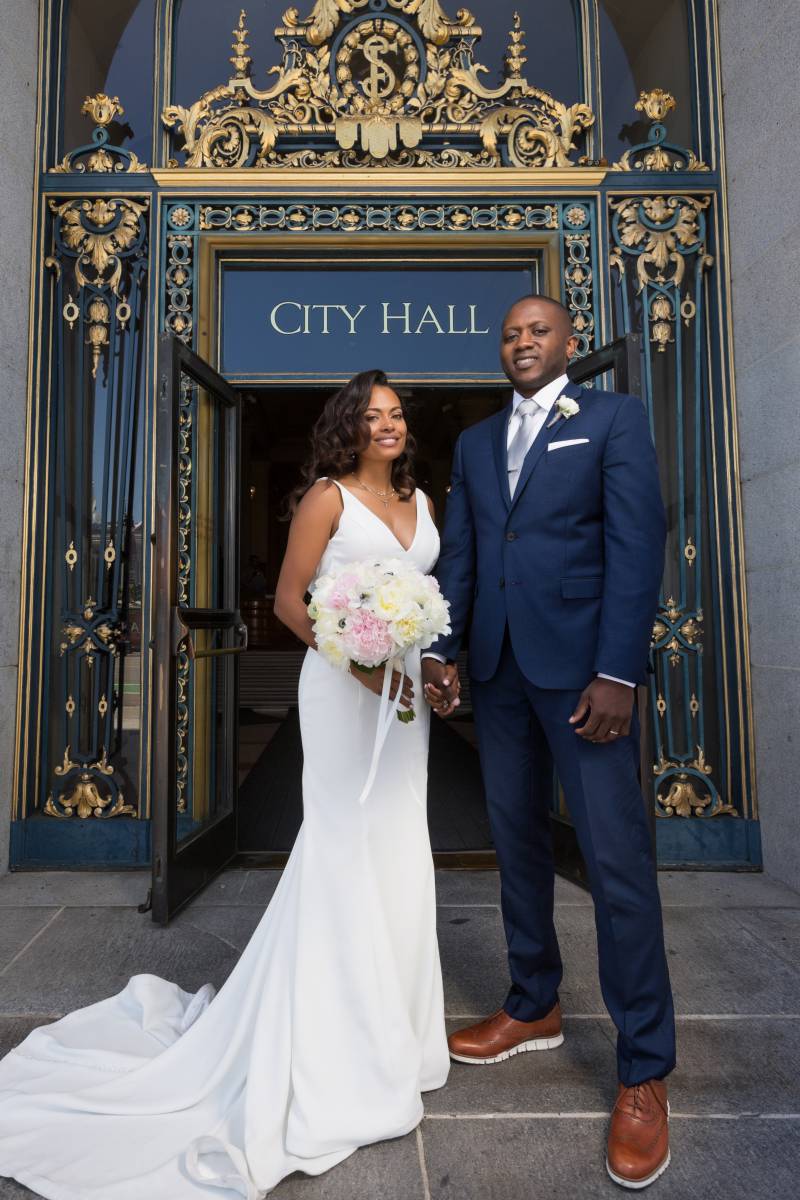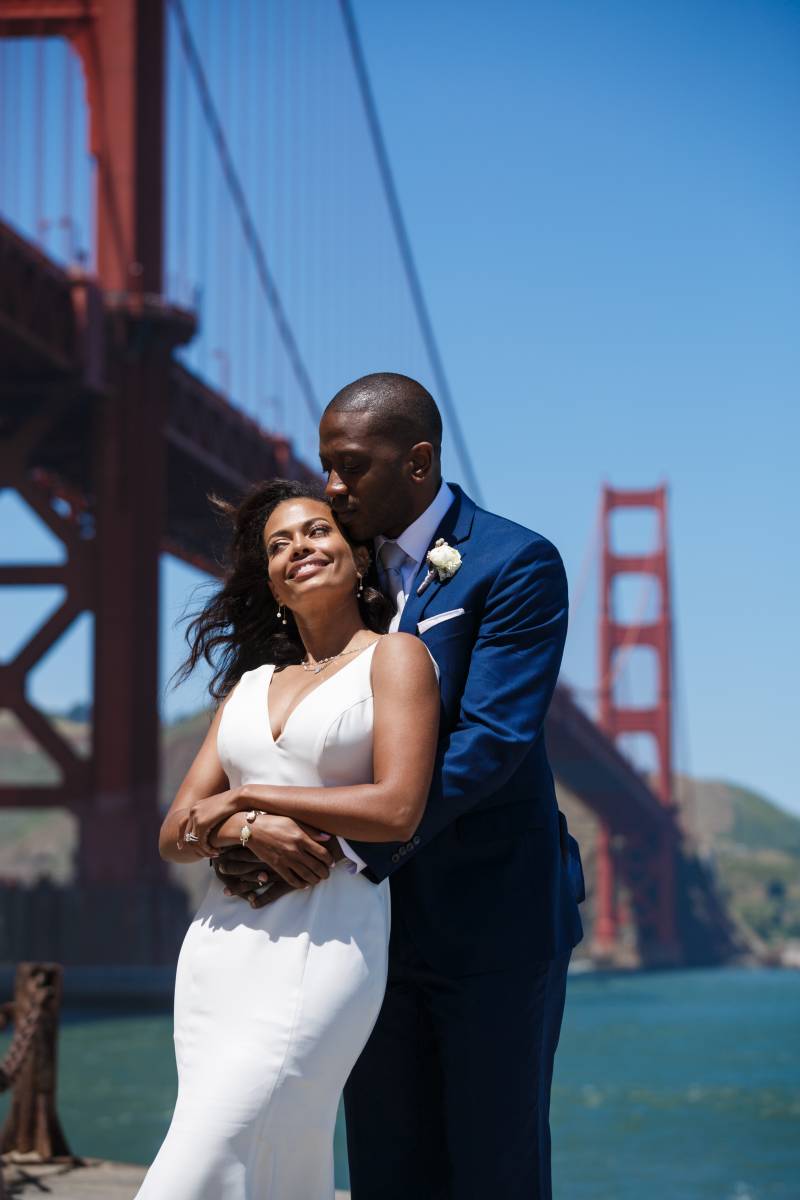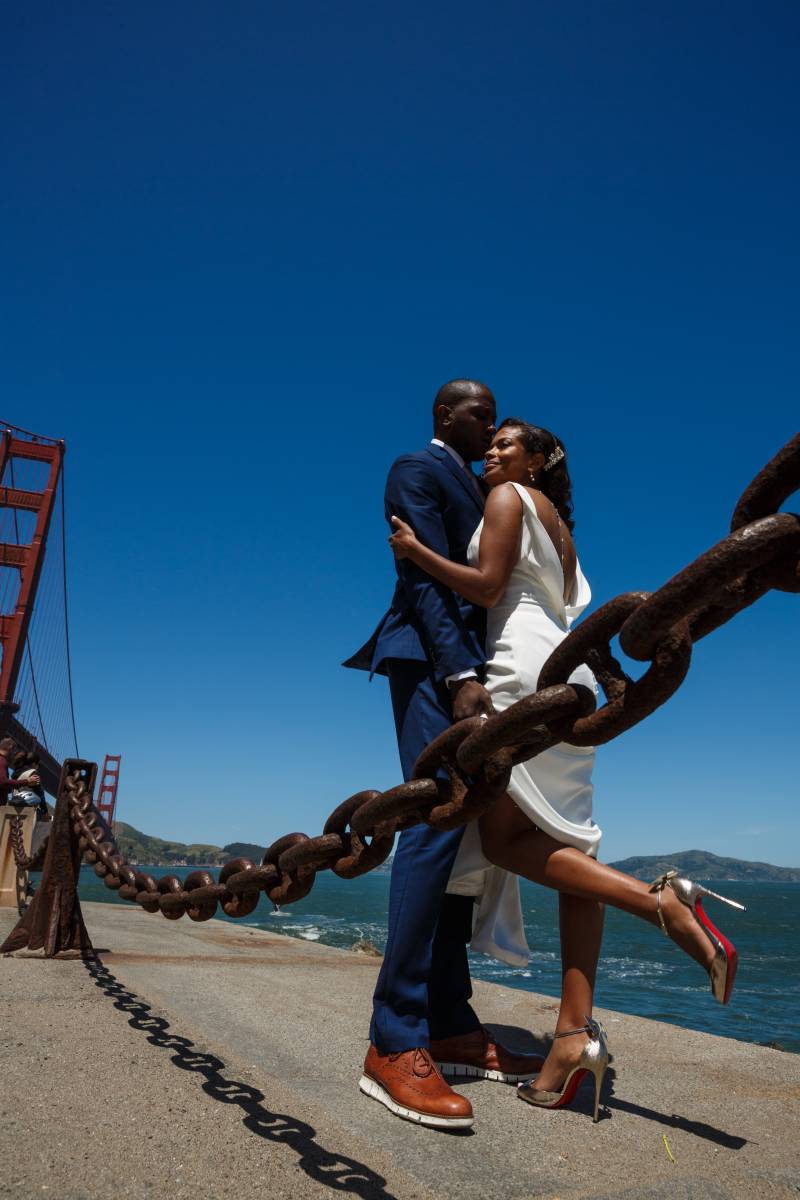 What are you most looking forward to as a married couple?
Living in the same city! But really, growing together and learning new things about one another for the rest of our lives. We're also looking forward to raising our family and just having fun along the way!
Advice for a Bride and Groom on their wedding day:
Jocelyn: A lot of people plan their wedding for their guests. Our wedding day was for us and our guests. Keep it small and intimate — people will be hurt, but they'll get over it. Do a destination wedding if you can at a place that's super special. If you don't want to stick to tradition, then don't! We didn't want a cake, so we didn't have one. We didn't do a mother-son or father-daughter dance — instead we did an all couples dance. Do whatever makes you happy (even though others will try to tell you how to plan). Also, first looks are awesome! It allows you to spend more time with your guests, and after the wedding you'll have lots of pictures.
Dennis: My advice for soon-to-be grooms on their special day would simply be making sure they find some quiet time by themselves to think, pray and meditate before the day reaches its peak. I suggest getting lost in the moment, thinking about the day and what it means to you, your journey in getting to that present moment and embracing all that will soon come with the next chapter of sharing your life with that special someone, because the day will go fast and it will become blurred if it's not entered with a clear mind. Enlisting the help of a great photographer to catch your perfect moments should be top priority as well.
Congratulations to the newlyweds! We wish you many years of wedded bliss.
Sources
Sasha Yevelev|San Francisco City Hall|1300 on Fillmore|Robert Bullock|Robert Boatman|Domaine Chandon|Tamara J Events|Omega Rae|Luq Frank|Ninah Wee|Soul Flower Design Studio|Kristy Elizabeth Design