This Valentine's weekend we were invited to join Food Before Love, food blog, and Brandon Frame, speaker, author and Tastemaker, for the premier of the "Power Couple Brunch." This five course brunch, complete with an expert panel of power couples, was held on Saturday, February 15th and hosted at the Select Space, an event venue space located in central Midtown in Manhattan. We got a chance to hear power couples weigh in on everything from their engagement proposals to their challenges and triumphs with finding career and love life balance. Check out our top 3 "Power Couple" tips from couples who have succeeded in business and love.
Mike and Teneshia J. Warner of lifestyle marketing firm, Egami Consulting NYC
Power Couple Tip #1: Trust your gut when choosing a life partner.
Power couple Mike and Teneshia J. Warner shared how they knew that they were meant to be together.
"I knew Teneshia was the one because I checked in with myself and it was immediate. You always know what's best for you."-Mike Warner
"I knew he was the one because it was the closest thing to God's love on earth. It was solid and unconditional" – Teneshia J. Warner
Tech and Finance Pros, Clive and Keeba Henry- Married 4 years
Power Couple Tip #2: Your partner is a built in support system.
Clive and Keeba Henry share how they support each other and work together to achieve individual and joint goals.
"We are the auditors for each others dreams. It's my job to make sure that she [Keeba] fulfills her goals and vice versa."-Clive Henry
"He cuts down my time wasting and asks questions about what I'm doing and he always says "okay, why not do that now." He holds me accountable for my dreams."- Keeba Henry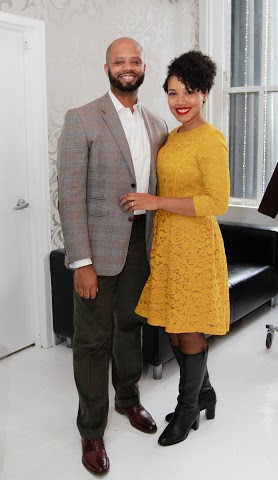 Aisha Lewis-McCoy, Esquire, and Dr. R. L'Heureux Lewis-McCoy, Assistant Professor of Sociology and Black Studies at the City College of New York- Married 2 years
Power Couple Tip #3: Vulnerability and quality time are the keys to a successful relationship.
Aisha and L'Heureux Lewis-McCoy discuss how being vulnerable has enhanced their relationship.
"You have to be willing to be dependent on someone, especially emotionally in order to grow as a couple. Vulnerability allows you to ask for what you need."-Aisha Lewis-McCoy
"You have to be intentional about pouring into each other. Carve out intentional relationship building time. Sundays are our days and that's non negotiable." – Dr. R. L'Heureux Lewis-McCoy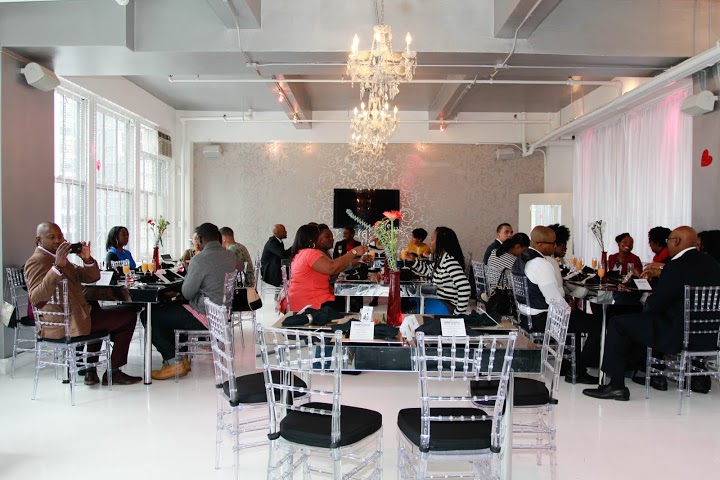 A full house of eager couples and singles!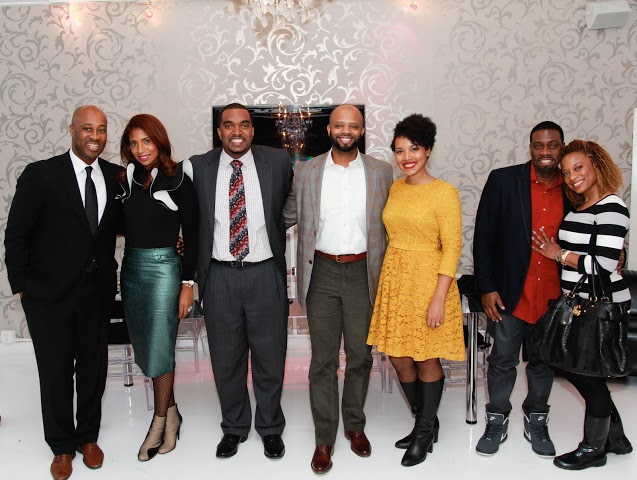 The power couples with host Brandon Frame
We had a fabulous time learning about love from some amazing couples at the Power Couple Brunch. Want to learn more about Food Before Love events in your city? Visit www.foodbeforelove.com.
Curated by our Wedding Features Editor, C.K. Alexander. C.K is the owner and founder of Love Ink. Keep up with C.K. on Twitter here: @Love_Ink