In 2016, the Bridal Brunch Tour took the country by storm from the East Coast to the West Coast. This year, we took the show south to Dallas, Texas. On July 30, 2017, The Bridal Brunch took over the Hotel Crescent Court in Dallas, Texas for a luxury filled afternoon complete with elite wedding industry professionals, a high fashion bridal gown segment and tantalizing brunch fare. This intimate, boutique style wedding planning event allows engaged couples exclusive access to expert panelists, live entertainment and a swanky gift bag.
We want to thank the event host, Christy Record and the Swank Soiree team, for designing a fascinating event that was enjoyed by guests from all over the Dallas, Texas area! The Hotel Crescent Court was the perfect location for the Bridal Brunch, Dallas and truly complements the style of the Dallas bride. Swank Soiree, along with an amazing team of other wedding professionals perfectly accented the stunning architecture and design of this venue to create an event that amazed.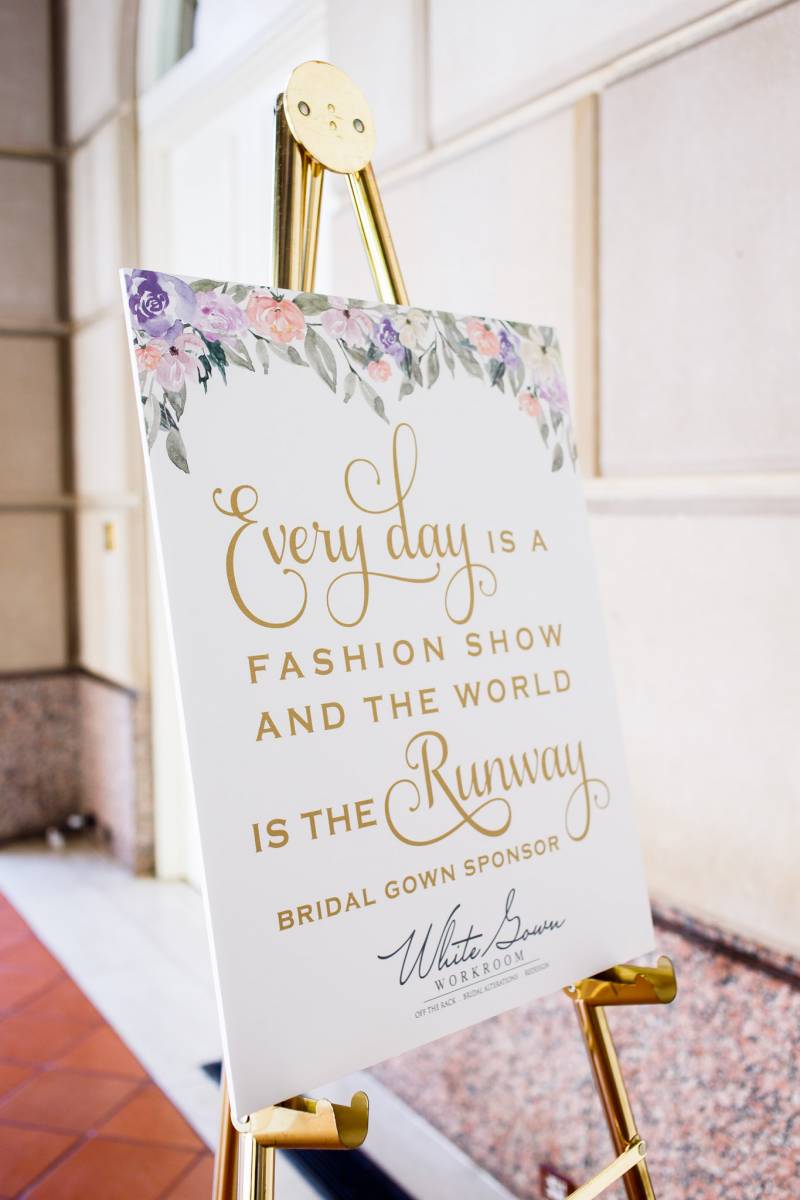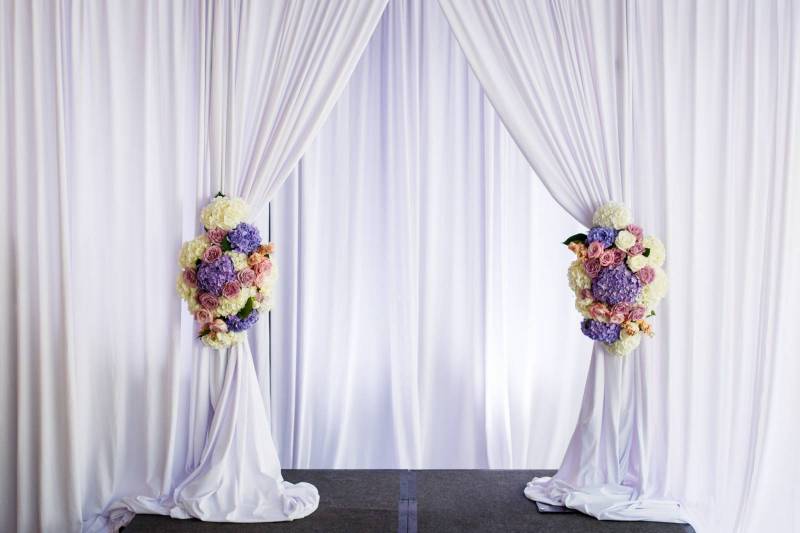 Brides and their guests were greeted by the work of design experts Haute Floral and AM Linens who provided lush florals and stunning linens. Our New York Fashion Week inspired runway was created by Haute Florals, A Very Special Day & Chivari Chairs of Dallas. And, of course, the Mimosa Bar was the perfect touch for an exclusive welcome.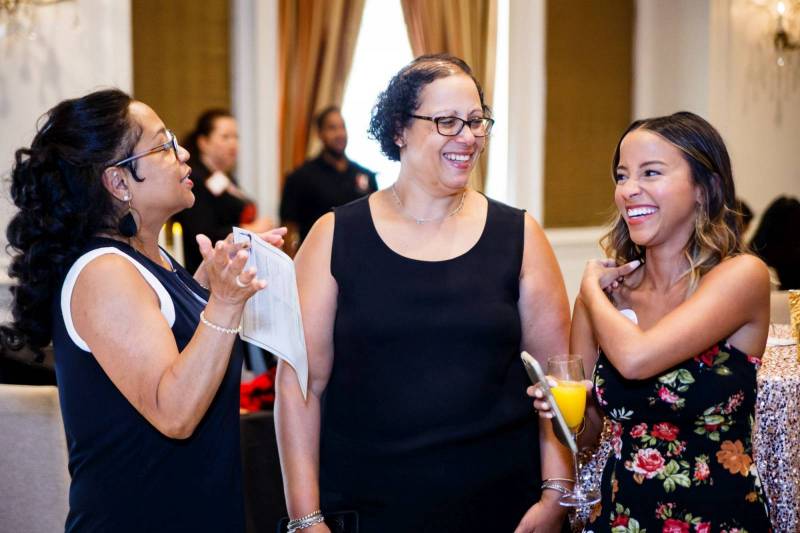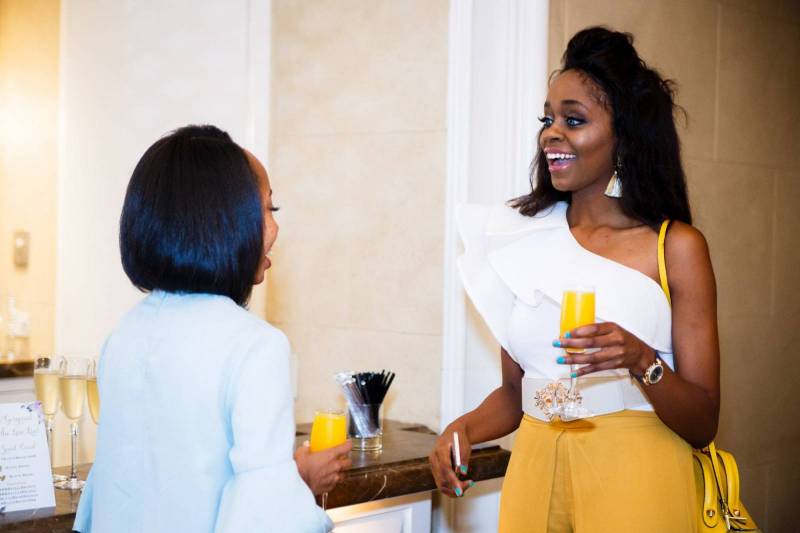 The event kicked off with guests networking and mingling with premier wedding vendors from the Dallas area. Guests were then escorted to their tables and served a hearty & delicious brunch fare provided by our host venue, Hotel Crescent Court. The delicious treats from Sweet Thangs by Lo were the perfect complement to a great meal. Next, it was time for the bridal fashion segment! The models glided gracefully along the runway leaving the attendees in awe of the designs provided by White Gown Workroom. We must thank our stellar glam team, Lip Service Makeup, for transforming our models into bridal perfection. Everyone knows you cannot have a bridal event without tunes to set the vibe. Thank you to Harmland Visions for providing the music for the entire event and capturing the stunning video footage of every detail.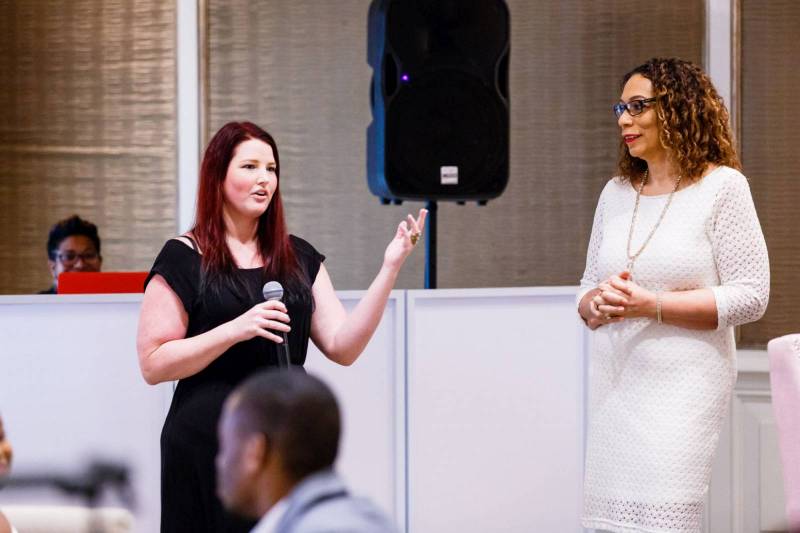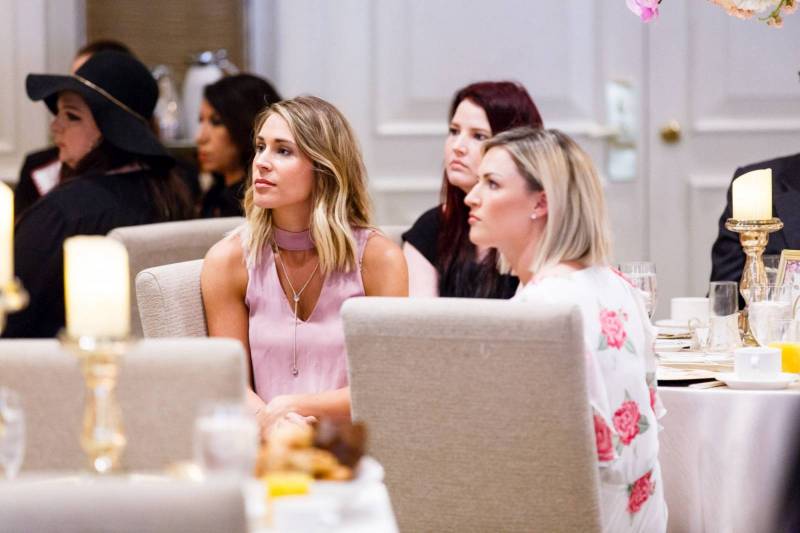 A room full of hand selected exhibitors were on hand to personally answer every question that the brides had to ask. The brides left the event knowing that they had been well equipped to continue with the beautiful process of wedding planning. From photography to makeup artists, the room was filled with wedding planning knowledge.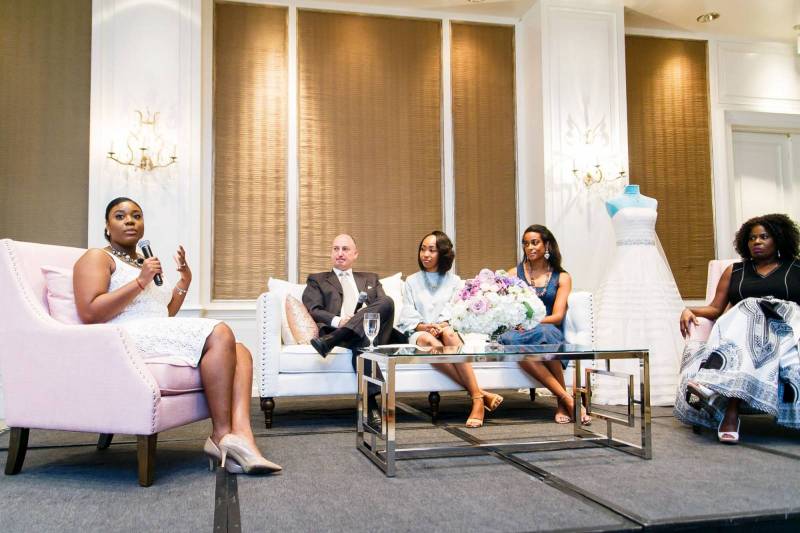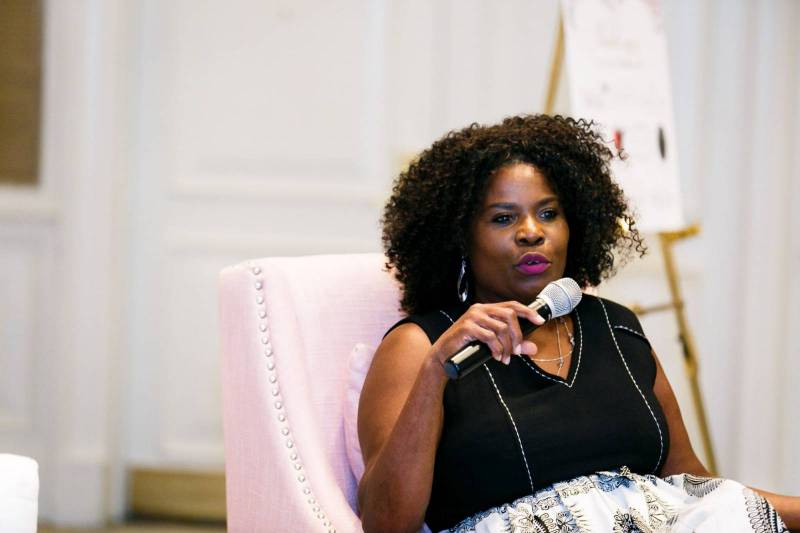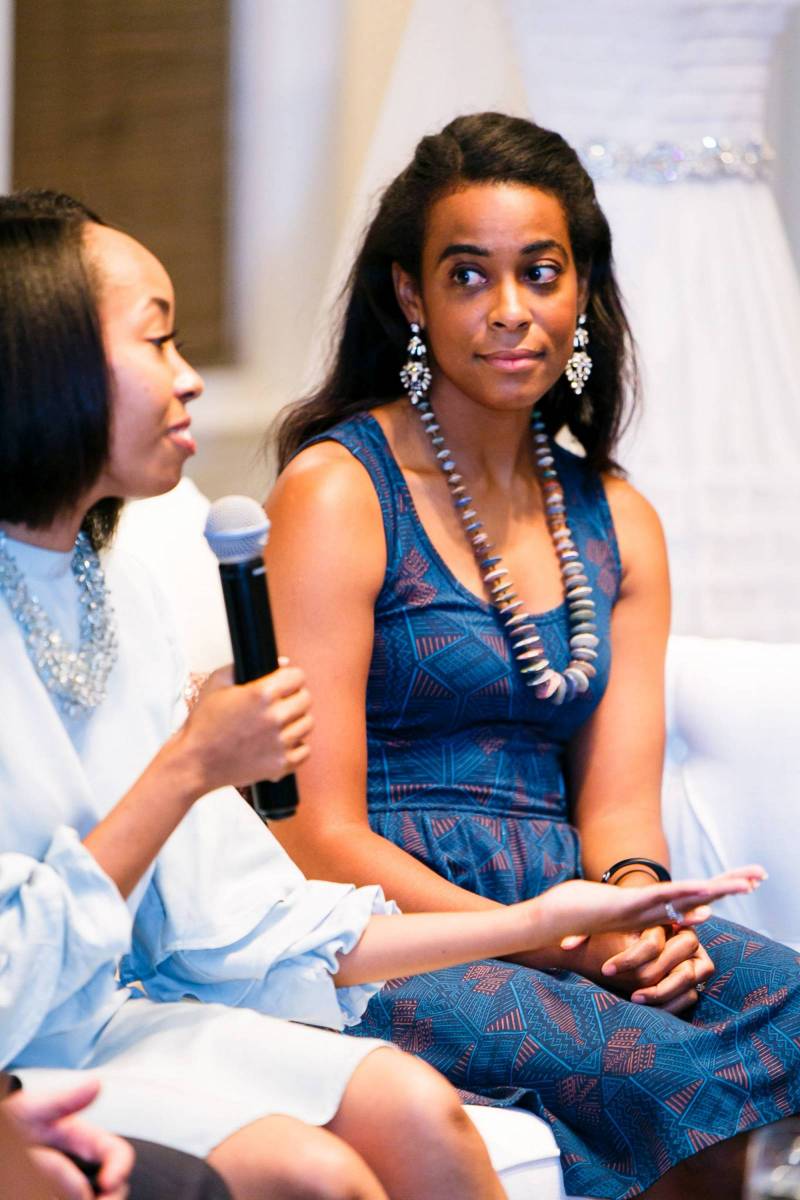 Here at Black Bride, It is our goal to ensure that engaged couples are educated about the wedding planning process. What better way to do that than to ask the experts? Our panel was moderated by Christy Record and included wedding planning experts CK Alexander, Richard McClure, Amber Knowles, Ashley Mason, and Debra Powell. We tackled questions about everything from how to blend different visions for one wedding to how to select the perfect gown silhouette for your body type.
We are so grateful for all of the amazing sponsors and exhibitors who made this Bridal Brunch a huge success. Be sure to connect with our wonderful sponsors. We will see you at the next Bridal Brunch Tour stop.
Event Host
Swank Soiree
Event Venue
Hotel Crescent Court
Photography
The Amber Studio
http://www.theamberstudio.com/
Floral Design
Haute Florals
Graphic Designer
Bees Knees Design
http://www.beeskneescustomdesign.com/
Event Décor
A Very Special Day
http://www.avsday.com/index2.php#/home/
Bridal Gowns
White Gown Workroom
http://www.whitegownworkroom.com/
Hair and Makeup Artist – Models
Lip Service Makeup
http://www.lipservicemakeup.com/
Makeup Artist – Black Bride Team
Unfiltered by Taye
https://www.styleseat.com/m/book/v/unfilteredbytaye
Desserts
Sweet Thangs by Lo
http://www.sweetthangsbylo.com/
DJ & Videography
Harmland Visions
http://www.harmlandvisions.com/
Runway Design
Chivari Chairs of Dallas
http://www.chiavarichairrentalsdallas.com/
Prizes &
Gifts
Todd Hunter
http://www.toddhuntercandles.org/
ORS
Loved Ms
High Fashion Home
https://www.highfashionhome.com/
Bloomingdales
https://www.bloomingdales.com/
Lip Service Makeup
http://www.lipservicemakeup.com/
The Amber Studio
http://www.theamberstudio.com/
*All photos by The Amber Studio.
Sources
Amber Knowles Photography|Event HostSwank Soiree|Event VenueHotel Crescent Court|Haute Florals|A Very Special Day|Sweet Thangs by Lo|Chivari Chairs of Dallas|Stephanie Robinson|White Gown Workroom|Christina Mcswain|Jasmine Toney|Rosie Lawrence|Lip Service Makeup|Brianna Bradshaw|Unfiltered by Taye|Graphic DesignerBees Knees Design|Harmland Visions|Todd Hunter|ORS|Loved Ms|High Fashion Home|Bloomingdales