Donzell and Oriana both worked for the same company in Birmingham, AL. Donzell was a manager at a restaurant and Oriana worked in Human Resources at the corporate office. Donzell first spotted Oriana in December 2009 at a company-wide conference and was immediately taken by her, but decided not to approach her. Almost a year and a half later, the company was having a special project and Oriana was coincidentally assigned to Donzell's store which required her to make frequent visits. Their business relationship quickly turned romantic and on April 16, 2010 the couple enjoyed a romantic first date full of free flowing conversation and laughter. From that moment on the two were inseparable and talks of marriage came shortly after. Check out their "Sweet" engagement shoot captured by Lynsey Weatherspoon Photography!
Bride: Oriana Carter, 27, Human Resource Specialist
Groom: Donzell Brown, 30, District Manager
Place of residence: Huntsville, AL
Engagement Shoot Location: Birmingham, AL
Wedding date: 8/4/13
Engagement story:
On the weekend of the engagement, Oriana was busy planning and hosting her daughter's birthday party. Donzell and Oriana's families flew and drove in from far and wide to attend what Oriana thought was just her daughter's birthday party weekend. Donzell had given all types of reasons why so many people were coming and Oriana simply believed them. Little did Oriana know that there were some very important dinner reservations that needed to be kept that everyone else knew about.
Later that evening both Oriana and Donzell's families met at the restaurant; Oriana was still oblivious. After dinner, Donzell told Oriana that he was going to get up to apologize to everyone for the poor dinner service their party had received. After his apology, his "speech" continued. He went on to explain to Oriana how he had lied to her about the reasons why everyone was there and that her daughter's party was not the only reason everyone had come into town. Oriana knew then and the tears started rolling. Donzell invited Oriana to stand, got down on one knee and proposed. She said Yes!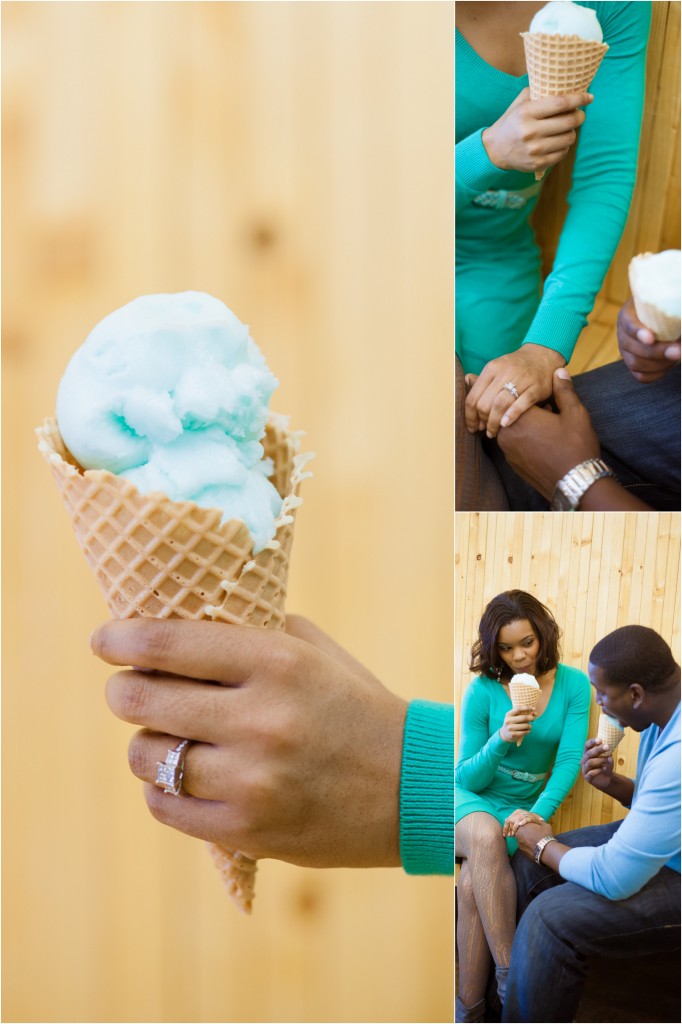 What makes your love special?
Neither one of us was looking to be in a relationship or looking for love at the time when we met. We were immediately drawn to each other by our sense of humors and would spend hours just laughing and laughing like best friends do. Our love happened so unexpectedly. Donzell says, "Oriana had the exact personality, humor and essence that I needed." Oriana says, "Donzell had a sense of humor that she had never experienced before and was so intrigued to find out more."
What are you most looking forward to about your wedding?
"To see Oriana walk down the aisle."-Donzell
"To see Donzell's face at the end of the aisle."-Oriana
Congrat's to the lovely couple who will be hosting their "Romantic Getaway" themed wedding at the Rancho de las Aguilas in Birmingham, AL ! We wish you a wonderful wedding and marriage!
Vendors: Beauty – Make-Up: Bianca "Mz. Bee" Lee /Caterer:
Bayles Catering /Photographer/Videographer: Lynsey Weatherspoon Photography