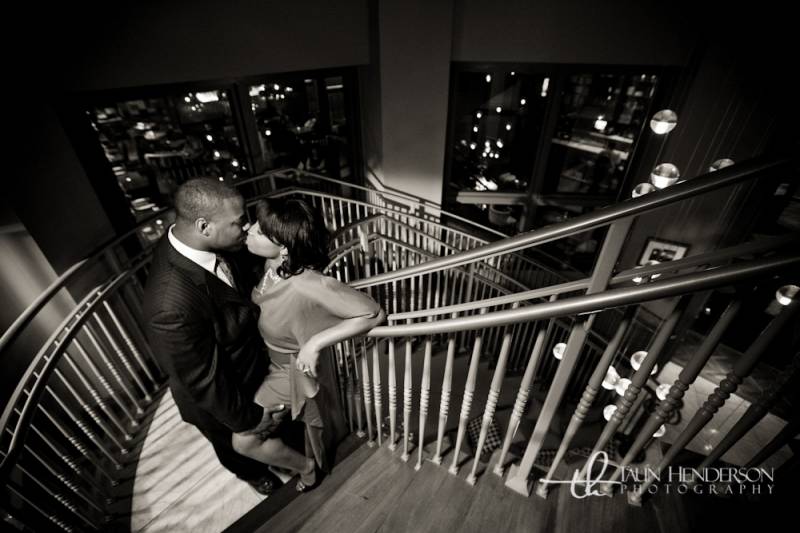 Sometimes it just takes one date with destiny to take you out of the dating game for good! Tamika and Justin met in 2009 through an online dating website. Tamika had been on the site and went on a few dates prior to meeting Justin. However, Justin was new to the online dating scene. Little did he know, Tamika would be his first and LAST online date. After checking out each others' profiles the two decided to check out a comedy show and then head out to dinner afterwards. They talked endlessly and the both recall that the flow of conversation was so easy and that nothing seemed forced. The two felt an instant connection that felt extremely comfortable right away, especially for a first date. Tamika admits to giving Justin a hard time initially but she said that he stepped up to the plate and went with her flow. Tamika says "Justin came along at the right time and "Just-In" Time!" Check out their sexy engagement shoot shot by Atlanta based photographer Taun Henderson.
Bride: Tamika Wright, Manager, Deloitte and Touche, LLP
Groom: Justin Bush, General Manager, Longhorn Steakhouse
Place of residence: Washington, D.C.
Engagement Shoot Location: Renaissance Midtown, Atlanta
Wedding date: 3/16/13
Wedding location: Ventanas, Atlanta
Wedding theme/inspiration: Modern Elegance
Engagement story ( From the Groom) :
"I decided to capture every moment, of every trip that we took together. Whether it was a road trip out of town, or spending time with family I saved every moment. Anything we did together was captured in a photo. I then arranged those photos into an album documenting what we did every month of the year 2011. The last page of this album I had a photo of the engagement ring. Tamika and I went out to one of the best restaurants in Washington DC. After dinner I presented the book to her, and at the very end she read the words " Will you be my life partner and marry me" with a picture of the ring and a note from her father giving me the okay. What she also did not know was that I flew to Georgia the day before to ask her Dad in person for his blessing to marry her. I know what he means to her and the role he has played in her life. It means a lot to me to have had breakfast with him the day before I proposed to his daughter."
What makes your love special?
"What makes our love special is our ability to not lose sight of what is important – we both want and need to be happy. We both put our pride aside and we are not afraid to be vulnerable in front of each other. We always put God first and in doing so each of us will fall in line. We also know how to appreciate, support, and cheer for each other even when there is no one else around."
See more pictures from this "Date Night" themed engagement shoot below: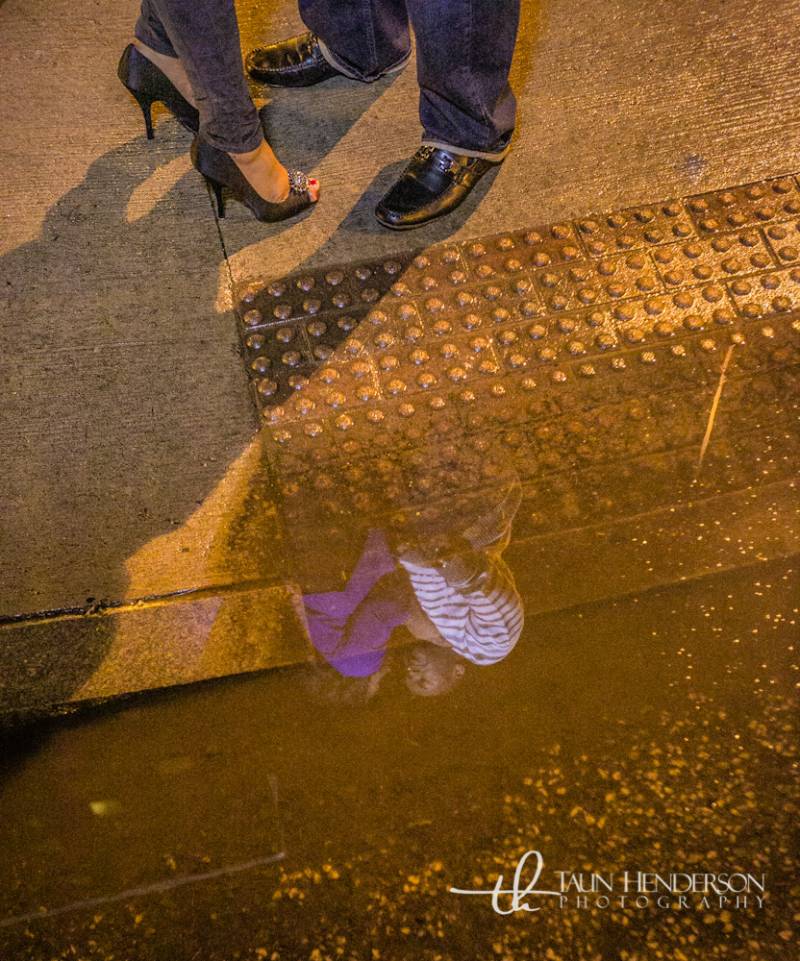 What are you most looking forward to about your wedding?
"I did imagine a wedding day before I met my husband…but I could not visualize the man standing at the alter waiting for me until I met Justin. It was something about that vision not feeling right until I met the man who would do anything for me including take my breath away." –Tamika
Congratulations to Tamika and Justin on their recent nuptials! We wish you many many years of wedded bliss.