Chris and Mercedes met in 2005 through a mutual friend that Mercedes went to high school with. "For some odd reason our friend liked to play phone games and of course, I was involved. One day he decided to call Chris on three-way and being the silly person he is, he tried hooking us up. Now Chris and I have never seen each other but for some reason he felt the need to continue to be in contact with me," recalled Mercedes. Within 3 months of just talking over the phone, Chris and Mercedes fell in love. On November 7, 2005, Chris asked Mercedes to be his girlfriend and she said yes, but they didn't actually meet each other until April 2006. Ever since their first meeting, they knew that they were made for each other. Check out their "Royalty" themed engagement session, captured by Aja Hitomi Photography.
Bride: Mercedes Genesis Guzman, 25, Daycare Provider
Groom: Christopher Anthony Drisdom, 25, Musician
Place of residence: Los Angeles, CA
Wedding date: 2/13/16
Engagement story:
For my 25th birthday, Chris planned a dinner party with all of my family and friends at one of my favorite restaurants called Casa Sanchez. This restaurant has a live mariachi band and one of the singers asked if Chris could come up on stage so he can sing to me. I was so excited since that's not expected from him, and then he asked me to come up on stage with him. Now during the entire time he was telling everyone how much he loved me, his Godmother came from behind me with a cake and there was the ring. Once I said yes the band started playing, it was the best birthday ever.
From the Groom: Walk us through the behind the scenes of creating this special day.
I wanted to make her day extra special and it is very hard to surprise her. I told her that I wanted to throw her a birthday dinner and I needed all of her friends numbers. For years, we have always talked about getting married but a month before her birthday I told her that we were moving too fast to throw her off. Of course, it worked.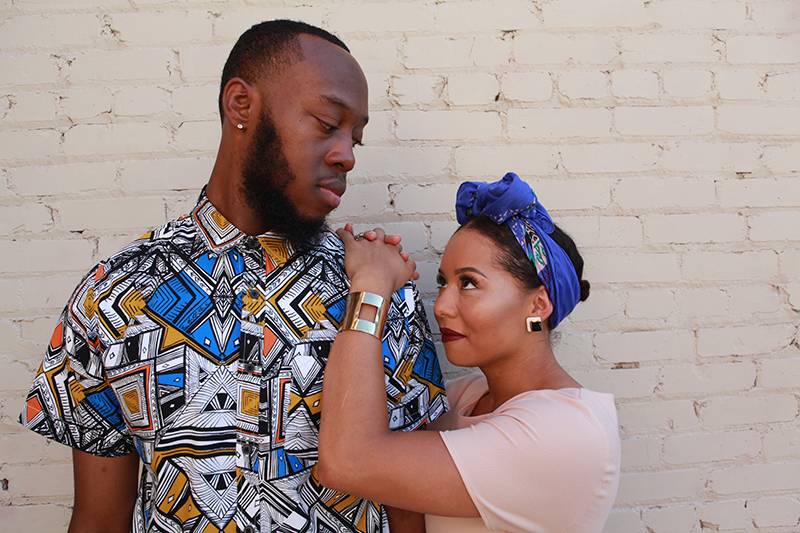 What makes your love special?
What makes our love special is the fact that we fell in love with each others hearts rather than appearances. With that being the foundation, we now understand the true meaning of unconditional love. By watching each other grown for 11 years, there were times that we let one another down but our love always overcame that pain. We both have a strong belief in God and with that we believe that is the reason for our love.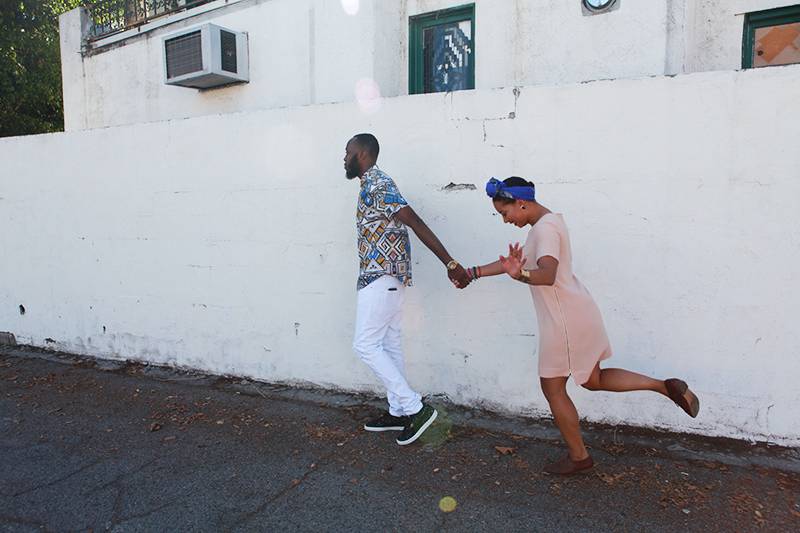 What was the theme of your shoot?
Royalty.
Were there any memorable moments during the shoot?
Yes, just the joy of creating with my Fiancé and friend Aja.
What are you most looking forward to about your wedding?
The ceremony, my friend Yuna Zarai will be singing when I walk down the aisle and I am excited for everyone to experience that moment of love with us and also our first dance.
Congratulations to the happy couple Mercedes and Christopher. We wish you a wonderful wedding and marriage.
Vendors:
Photographer: Aja Hitomi Photography