Love has a funny way of finding you when you least expect it. Dayna and Ryan's love story began at a mutual friend's holiday potluck party. Almost 3 years later and the two lovebirds are still thankful for the gift of love that they received during their magical holiday season. Check out their super chic Harlem engagement session, shot by one of our favorite photographers Ilene Squires of Ilene Squires Photography!
Bride: Dayna Isom Johnson, 28, Public Relations
Groom: Ryan Johnson, 28, Actor
Place of residence: New York, NY
Engagement Shoot Location: Harlem, NY
Wedding date: 6/15/13
Engagement story :
Just like how I've always dreamed, Ryan spoke to my parents ahead of time to get their blessing and then his planning for the proposal began. One of our first memorable dates was in the Brooklyn Botanical Garden during the Cherry Blossom Festival in 2011. When we decided to head back for the weekend of April 14th 2012 with a couple of friends, the setting couldn't be more romantic. Ryan led me into the rose garden and asked if he could show me some pictures on his camera – I was so confused. When I turned the camera on there were pictures of my family members holding signs that said, "excited", "happy", "elated", "surprised" etc. I asked Ryan, "What's going on"? When I looked up he was on one knee and asked me to be his wife! I cried and cried and yelled YES! It was the most joyful experience of my life.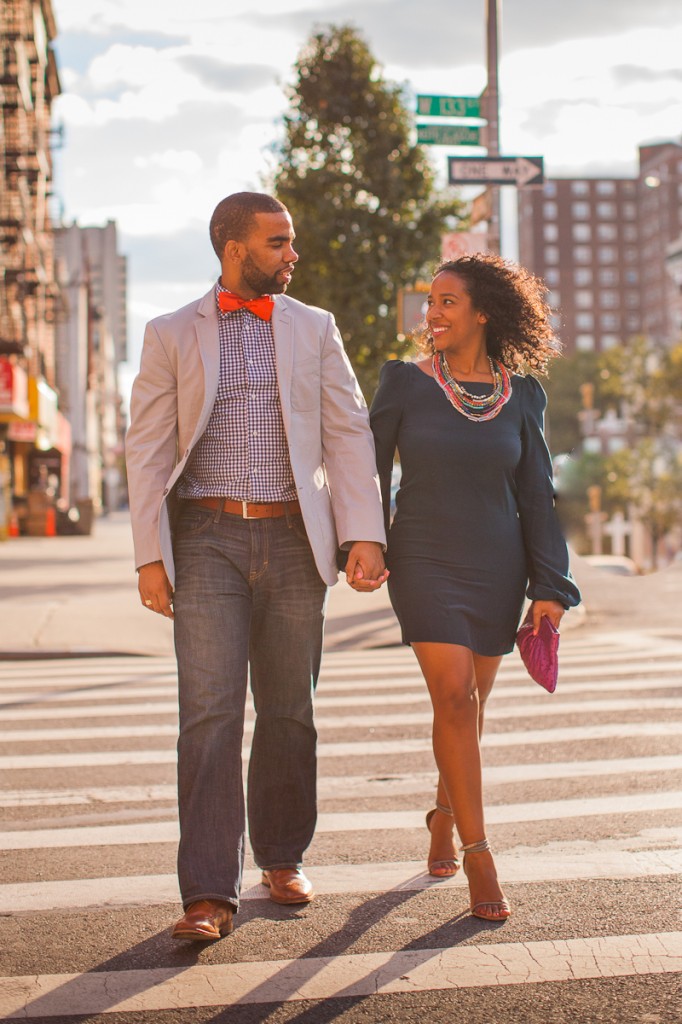 What makes your love special?
Our bond, the respect we have for each other, and our shared passion of life and love.
What was the theme for your engagement shoot?
We wanted to pull inspiration from the history of Harlem.
Check out more super cute photos from Dayna and Ryan's Harlem E-session below: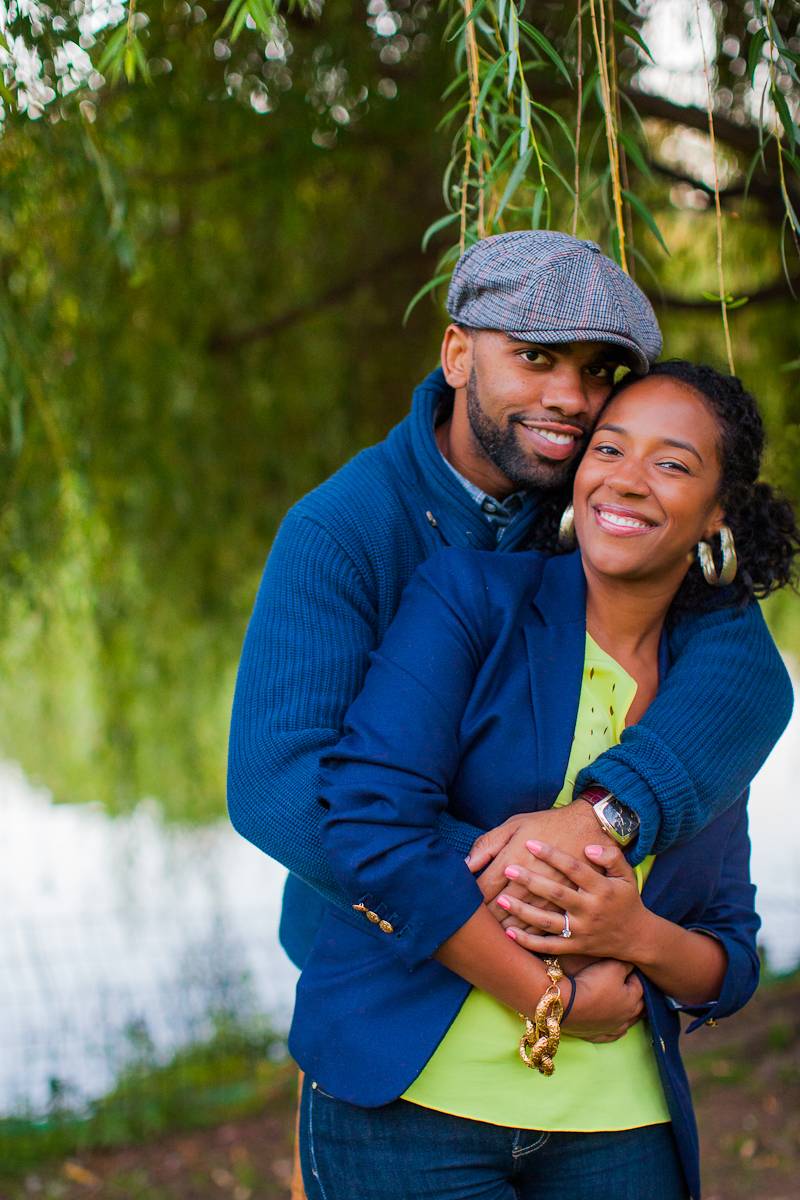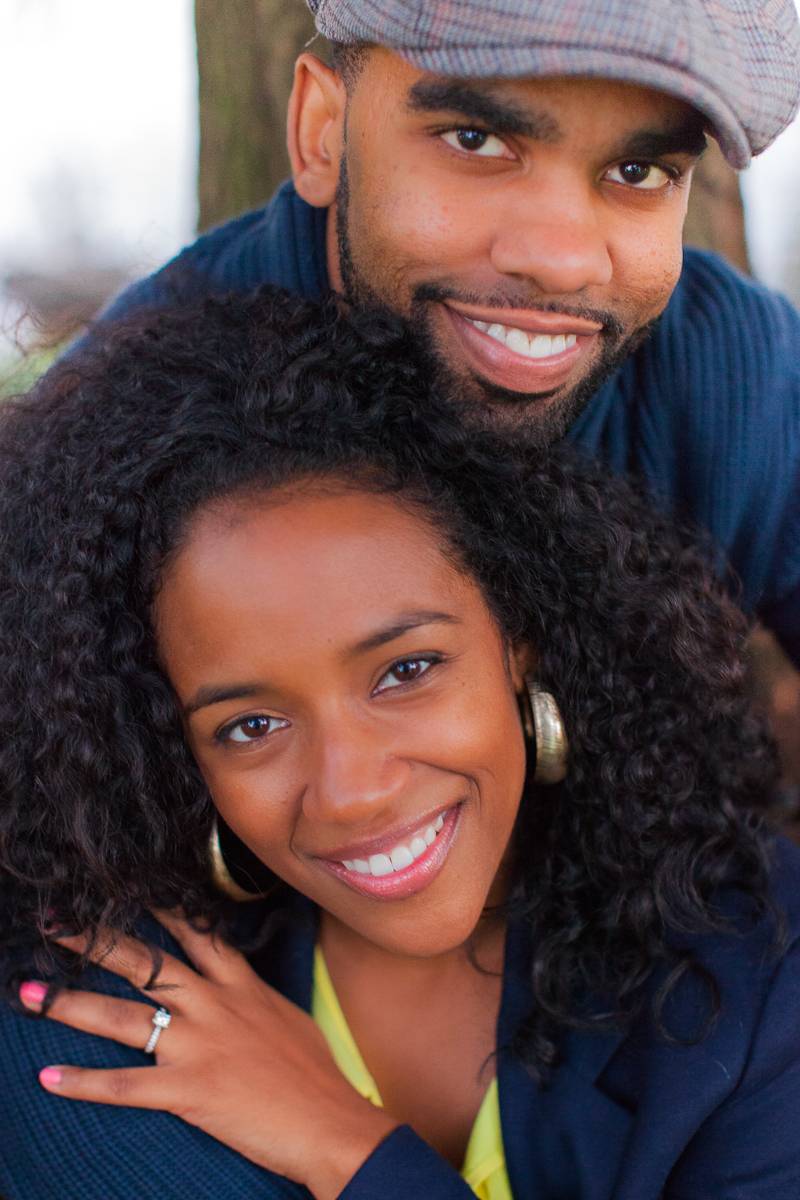 Congratulations to Dayna and Ryan on their recent wedding! We wish you many more years of wedded bliss!
Vendors:
Photographer: Ilene Squires Photography
Curated by our Wedding Features Editor, C.K. Alexander. C.K is the owner and founder of Love Ink. Keep up with C.K. on Twitter here: @Love_Ink