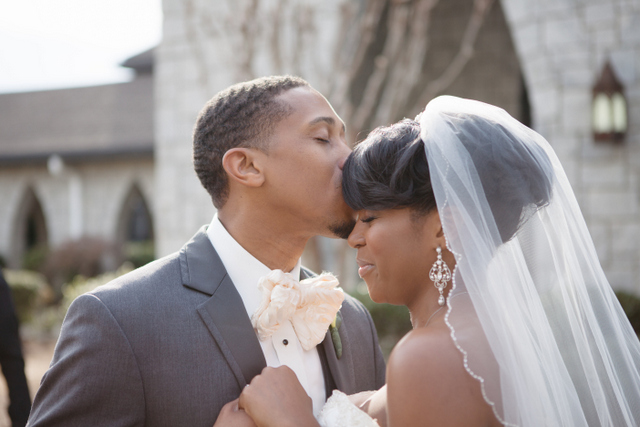 Chivon and Jermell met on March 4 of 2011, during the CIAA Basketball Tournament weekend in Charlotte, NC. The Central Intercollegiate Athletic Association (CIAA), is the oldest African-American athletic conference in the nation and they have a history of knowing how to host a weekend full of fun! Chivon mentioned the tournament to her line sisters in Tampa and they decided to make a trip out of it. Although, Chivon didn't know much about it, she did know of a girl who met her husband there. So as Chivon prepared for a fun filled weekend with her girls, she jokingly said "who knows we may meet our husbands here." Chivon truly meant this as a joke, as she felt strongly about the idea that you NEVER meet your husband at these types of events. Over in Miami, Jermell received a call from a friend a few days before the 4th, who asked if he ever heard of the "The CIAA" and if he would be interested in going. He'd never been and was ready to take the trip down to Charlotte from Miami. As fate would have it, Chivon and Jermell, two perfect strangers, ended up staying at the Westin in downtown Charlotte. As Jermell was watching a Miami Heat game in the hotel lounge, Chivon was looking for a place to rest her feet and ended up meeting Jermell in the process. Chivon and Jermell engaged in a lengthy conversation to the point where her friends thought they knew each other. Chivon and Jermell saw each other again the next night and continued where they left off the previous night. Ever since then, the two began to talk daily and have not stopped talking since. Check out their elegant wedding full of "Bows and Monograms," captured by Janelle C. Photography!
Bride: Chivon A. Mingo, Assistant Professor
Groom: Jermell T. Jenkins, Realtor
Place of residence: Atlanta, GA
Wedding date: 3/15/14
Honeymoon Destination: Cancun and Playa del Carmen, Mexico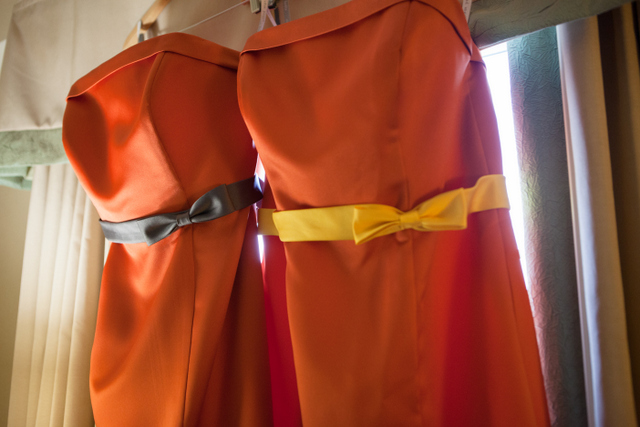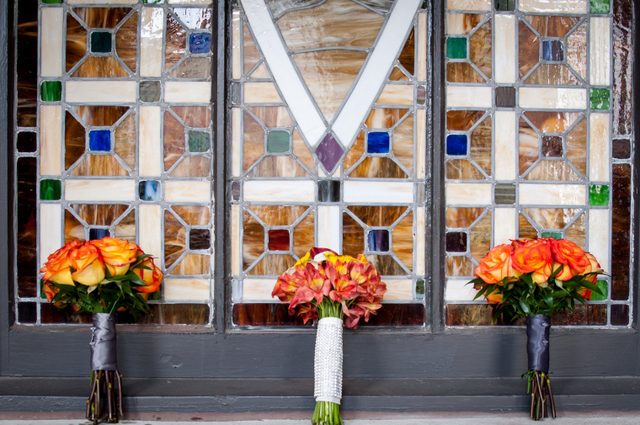 A Mother's love:
We felt honored that Chivon's mom was able to enjoy this day as she is a two-time breast cancer survivor. We enjoyed that our wedding reception was dedicated to her life and successful battle against breast cancer.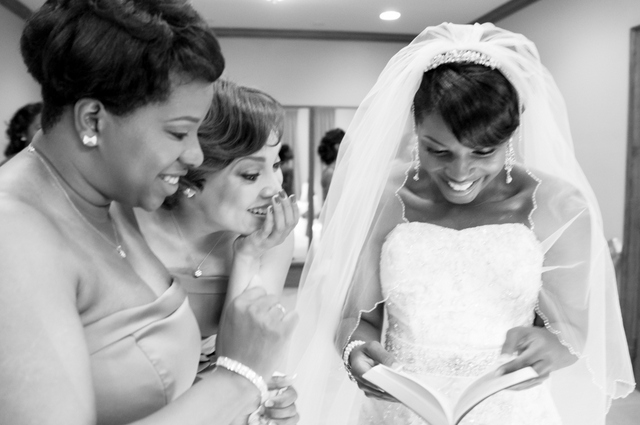 Engagement story:
Although we met in Charlotte, NC neither Jermell nor I were living in Charlotte, NC. I was living in Chapel Hill, NC and Jermell was living in Miami, FL. Needless to say we had to learn how to navigate a long distance dating life experience. With that being said, we were always flying back and forth to see each other and November of 2012 was no different. Jermell and I had decided to spend Thanksgiving in Atlanta. We both have family there and I had recently relocated to Atlanta to take a new job. Jermell said that he had to work and would not get in until late, he was planning to stay with family and would just see me the next morning. Now, I found that rather odd that he wouldn't at least come by and say hello, as he always made spending time with me and seeing me a priority if only for a short time. I then said to myself, well he must be really tired. I didn't think much about it after that. He did mention to me that he had a friend/Fraternity brother who was having a Day Party and he would like to attend the following day. He wanted me to go with him. I was really annoyed that he wanted to go to a Day Party on Thanksgiving. He knows, that I love holidays and enjoy spending that time with my family. A Day Party was not on my agenda. However, he persuaded me by saying he was considering moving to Atlanta and this would be a good opportunity for him to meet people and network. I finally agreed and said I would attend. He asked me to be ready by 12:00 by noon. The morning of November 22, 2012 (Thanksgiving Day) comes around and I am dragging. I am still fighting this idea of going to a Day Party when we could be using this time to be with family, and who attends a Day Party on Thanksgiving. I finally get dressed (an hour late) and he comes to pick me up to take me to the Day Party. We arrive at what I thought was the Day Party. I do get a little excited as the alleged party is at one of my favorite locations. The Westin in Downtown Atlanta. We head up to the top level and I am super excited at this point because I get a chance to embrace the view that I love so much. As I am admiring the view and he is holding my hand, I notice that his hand is trembling. I asked him why is his hand shaking and he brushes me off. He then told me to stand where I was for a minute ans said he would be right back. He kept saying he had to figure out where everyone/the party was located.
He then says "let's go one floor up to the lounge, that's where the party is supposed to be." We get there and no one is there. I immediately said, "What kind of party is this. I told you a Thanksgiving Day Party sounded like a bad idea." He suggested that we sit for a minute and just wait. He engages in a conversation with me about us. He begins to tell me that he loves me and …..well to be honest I don't remember much after that. I just remember I looked to my right and saw a photographer that I know. I started to get really nervous and confused. I turned back to Jermell and realized that he was asking me to be his wife J. I was overjoyed but lost for words. I finally got YES out!!!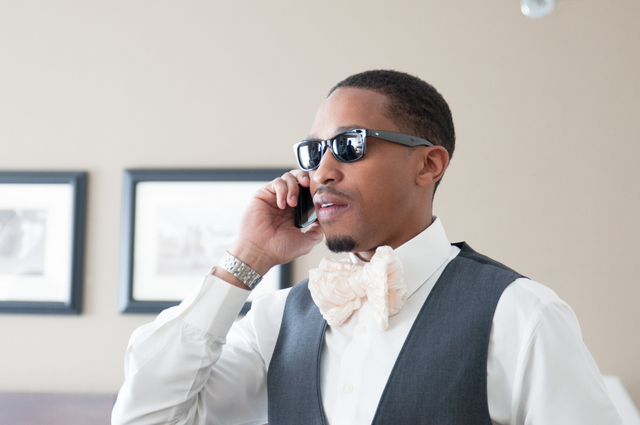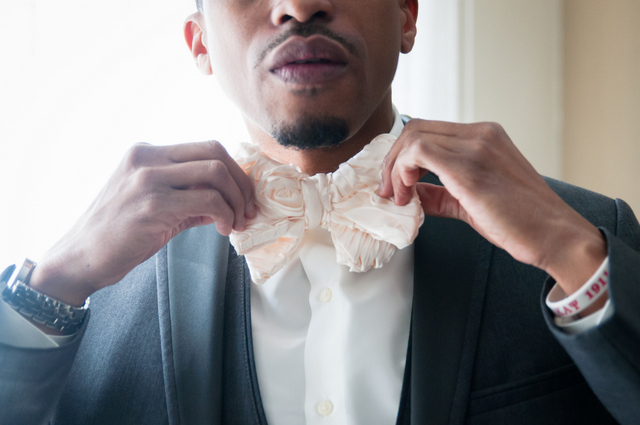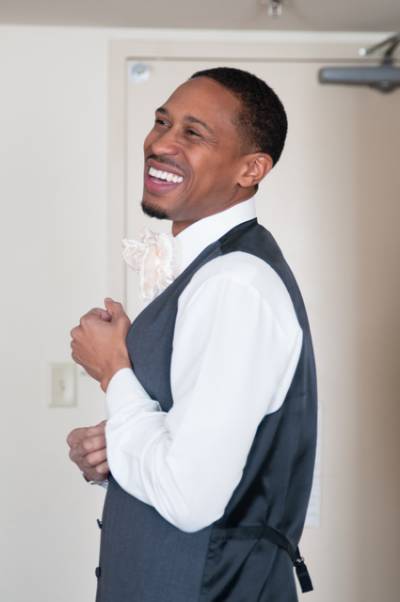 From the Groom:
My wedding was more than what I could have ever imagine. It was great to have so many friends and family there to celebrate with us. On my wedding day, I felt excited about seeing my wife to be and starting our life together. The day symbolized so much as far as us becoming one and I enjoyed reflecting and taking it all in. It was such a blessing to become one with my one and only true love.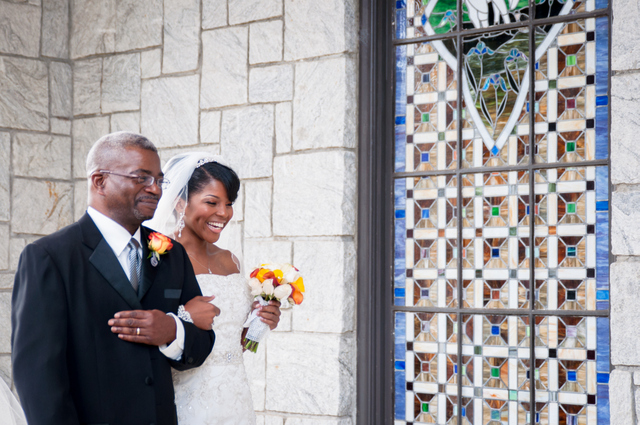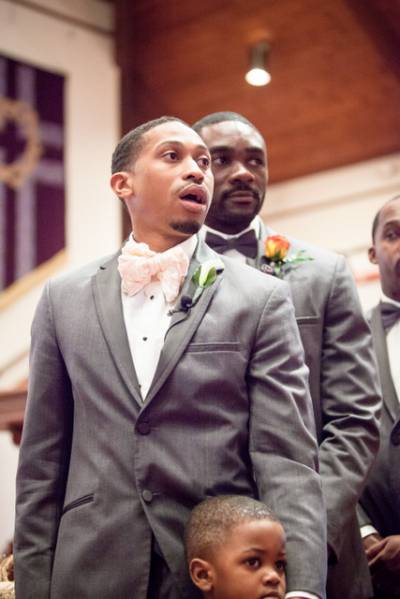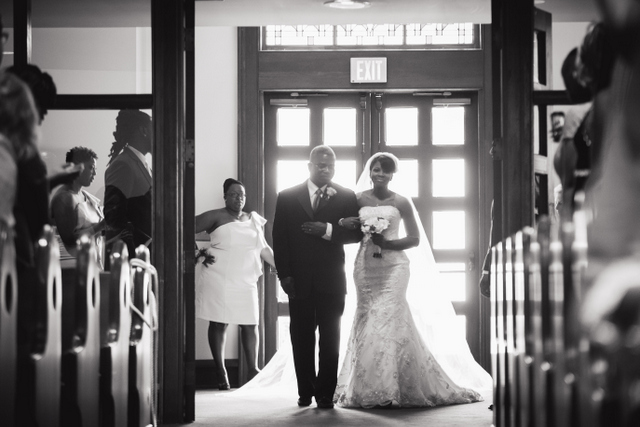 Your best/most memorable moment:
For the day was about us becoming one, but it was also about doing so while involving family and friends. Our most memorable moments seeing each other when the doors of the church opened, reciting our vows to each other, our first and second dance, the dances with parents, and all of the fun we had with family and friends. We truly could not have asked for a better day.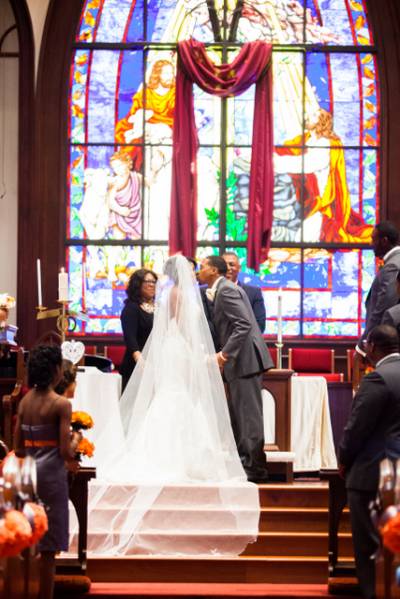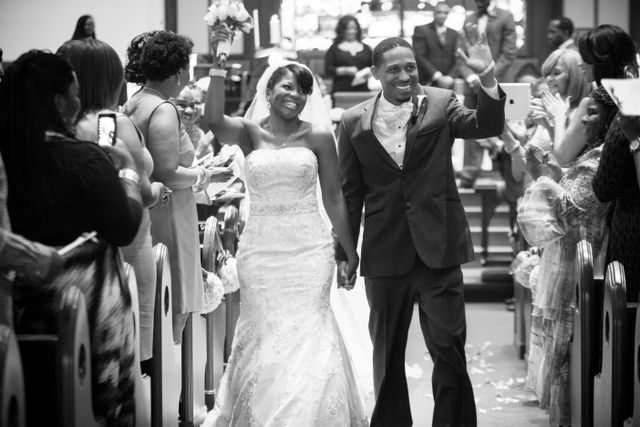 From the Bride:
My wedding experience was AMAZING!!!! It was such a beautiful day filled with family and close friends. I think initially I was concerned with making sure everything was going to go right. I later realized that none of that was important, I was about to marry the man of my dreams!! Not to mention, I had the best bridal party, hostesses, mom, and wedding planner a girl could ask for. They all made sure the only thing I needed to focus on was Jermell and I. It was about us becoming one. They wanted me to have the time I needed to reflect and take it all in. I then became nervous and super excited. I couldn't wait to see him and I couldn't wait for him to see me. My favorite moment was walking down the aisle toward him and thinking, " I can't believe this day is here." I was all smiles!!!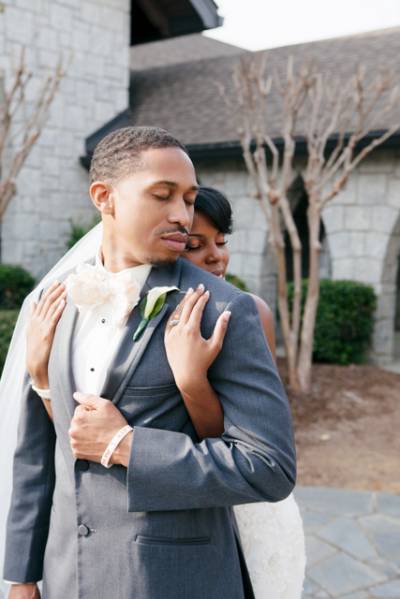 What makes your love special?
We truly believe that our love connection was ordained by God. We both are confident that we are indeed with the person that God formed and fashioned for us to be with.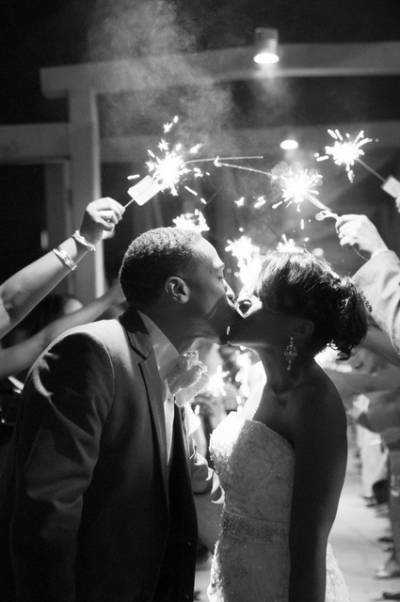 What are you most looking forward to as a married couple?
Spending the rest of my life with my best friend! We are looking forward to a lifetime of fun and laughter! We are looking forward to breaking a record. Chivon's grandparents were married for 70 years, our goal is make it happen or die trying.
Advice for a Bride/Groom on their wedding day:
Make sure you video your wedding!!! The day goes by so fast and you want a way to capture those memories. Pictures are great, but to have the live action recorded is priceless. Also, knowing that the day goes by so fast, do whatever you can to take it all in. The day and moments are to be treasured for a lifetime.
Congratulations to newlyweds Chivon and Jermell! We wish you many more years of wedded bliss!
Vendors:
Photographer: Janelle C. Photography
http://www.janellecphotography.com/
Ceremony location: Snellville United Methodist Church
Reception location: Gwinnett Center
http://www.gwinnettcenter.com/
Bridal gown: Allure/ Sweet Elegance Bridal
http://sweetelegancebridal.com/
Bridal party attire: Alfred Angelo
Groom's tux: The Modern Gent
Cake: Nantucket Grill
http://www.nantucketgrill.com/Bakery
Bakers Man
Caterer: Proof of Pudding
Favors: American Cancer Society and Bridgett Collins
Wedding planners: La Fete Weddings and Events
Music: Mark Allen
Hair – Salon Cabelo
http://saloncabeloatlanta.com/
Makeup – Flawless Faces
Flowers: The Rented Event
http://www.therentedevent.com/
Stationery: Papered Wonders
http://www.paperedwonders.com/
Curated by our Wedding Features Editor, C.K. Alexander. C.K. is the owner and founder of Love Ink and Brownstone Bridal. Keep up with C.K. on Twitter here: @Love_Ink