Nancy and Silas first met at Southern Connecticut State University. The two college coeds have been together for five years and recently celebrated their union with an elegant outdoor summer wedding. "Our love is special because it grows stronger every day despite life's difficulties," said Nancy. Check out their special day captured by Abbey Domond Photography.
Bride: Nancy Cynthia Shannon, 24, Teacher
Groom: Silas Shannon III, 29, Accountant
Place of residence: Hamden, CT
Wedding date: 7/26/15
Wedding location: Aria Wedding and Banquet Facility. Prospect, CT
Wedding theme: Elegant
Honeymoon Destination: St. Marteen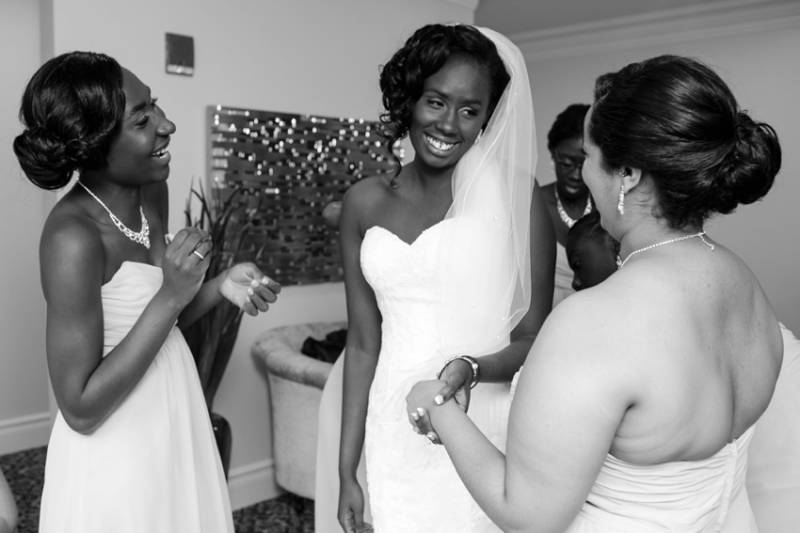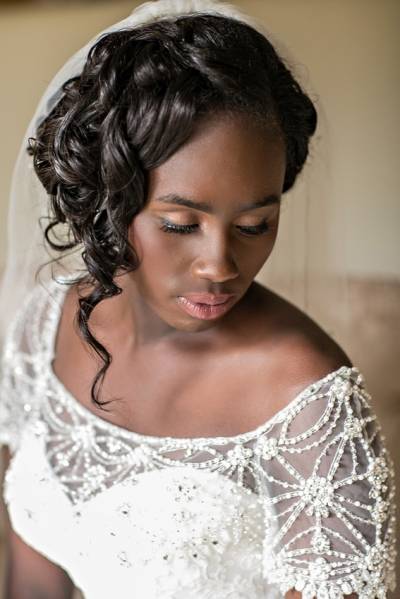 Engagement story:
Silas and I met for a date in New Haven, CT, or so I thought. He picked me up from the train station and while we were on our way to the restaurant, he stated that he needed to stop and pick something up from one of his friends at Southern Connecticut State University. Upon arrival, Silas got out the car and proceeded to walk to the front of the building. I proceeded to wait. About 10 minutes in, he called me and said he needed help bringing some of the items out. As I walked to the front of the building, I then saw Silas standing with his best friend, who I had no idea was there or why. I walked past Silas to give his friend a hug and when I turned around, Silas was down on one knee with the ring bow open towards me and his best friend was recording the entire proposal. Not only was he just proposing, but he was proposing the first place we met! He then grabbed my hand, explained how much I meant to him and how much he loved me and said, "Nancy, will you marry me?" I said "yes!"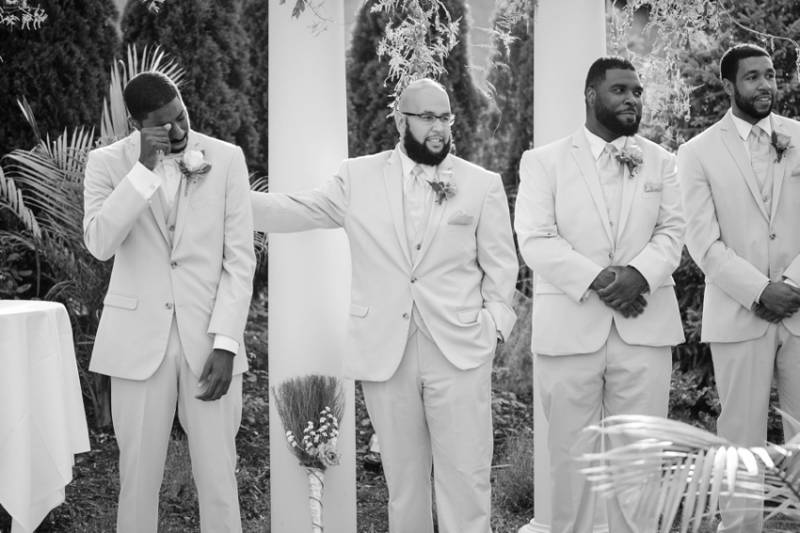 From the Groom:
My wedding experience was exactly how I imagined it. It could have not been any more perfect. Yeah, there was some work needed to be put inform both my wife and I, but once I was able to see how everything looked all at once, I was so happy. I felt so overjoyed knowing that in a few hours, I was going to marry the woman of my dreams. A lot of people around me who are married explained that I might be a little nervous. The only thing I kept thinking all day was I wish the time would speed up. The nervousness was not there and I was super excited to be jumping the broom. I can say that I'm so much happier now and I wouldn't trade it in for the world.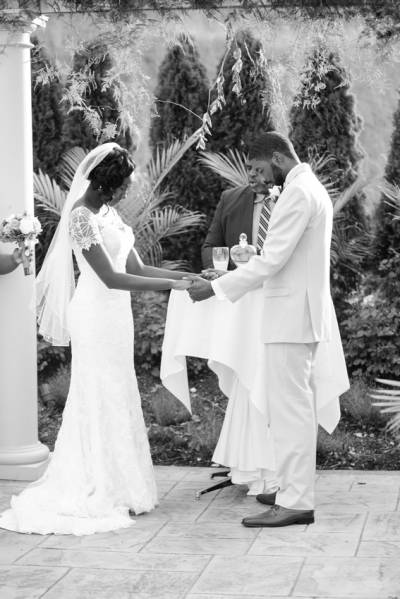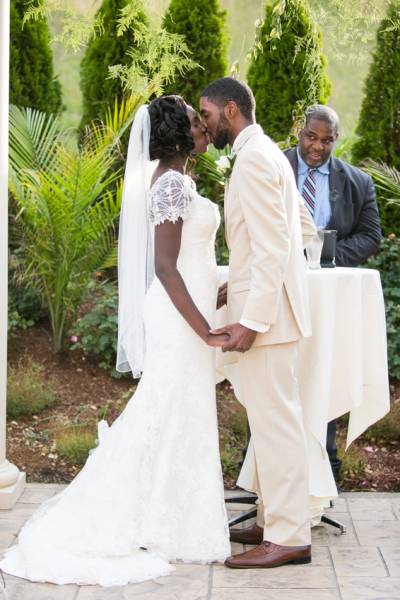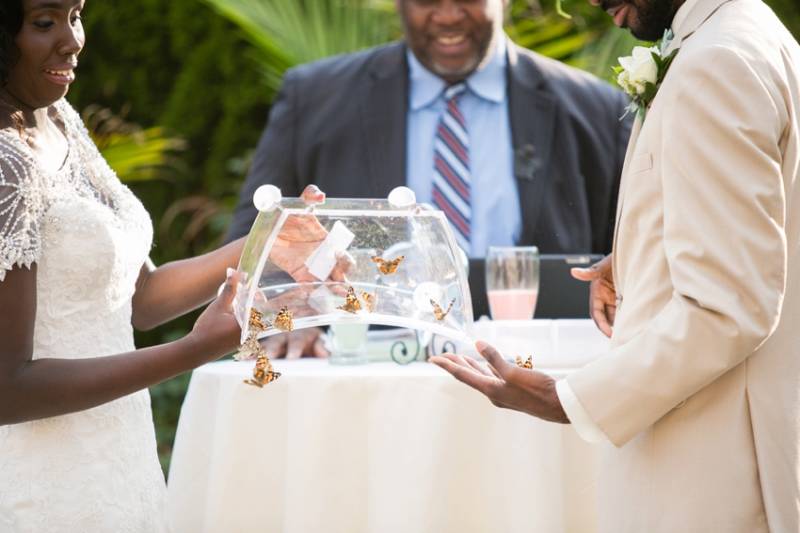 From the Bride:
My wedding date was absolutely magical. From sunrise to sunset my day was amazing. The flowers were beautiful, the weather was gorgeous, and my bridal party was dressed to impress. I could not complain! Being surrounded with the people I love the most to witness me starting my life with my best friend was an amazing experience.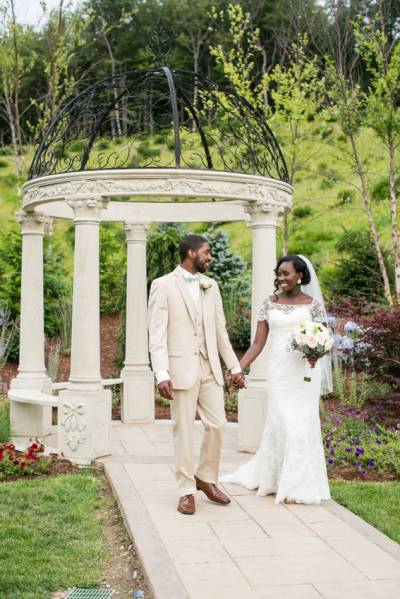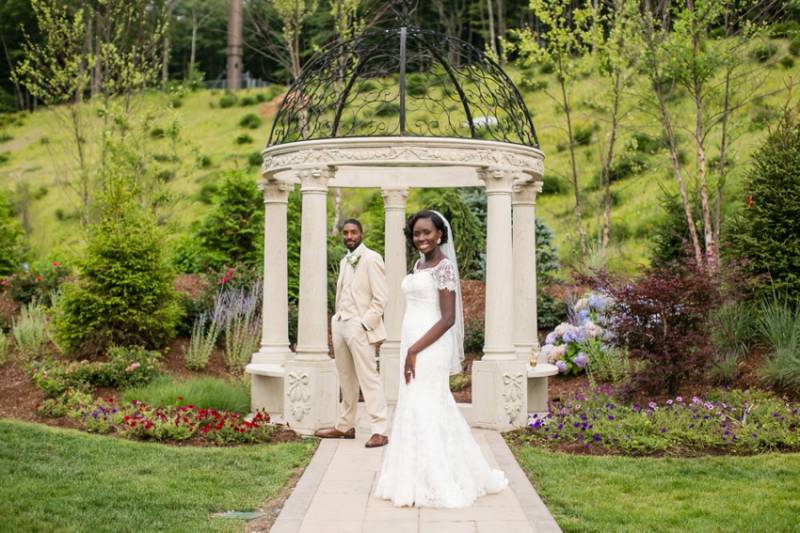 Favorite wedding detail:
Our favorite wedding detail was our Guest book. Our photographer created a book with a compilation of our engagement pictures and then allowed our guests to sign around the pictures. Aside from utilizing our engagement pictures for save the dates, this was a creative way to capture a timeless memory.
Wedding song:
Our wedding song was You and I by John Legend. We love this song because it mutes our surroundings for four minutes and really allows us to look into each other's eyes and reminisce over the great times we had and the great times to come.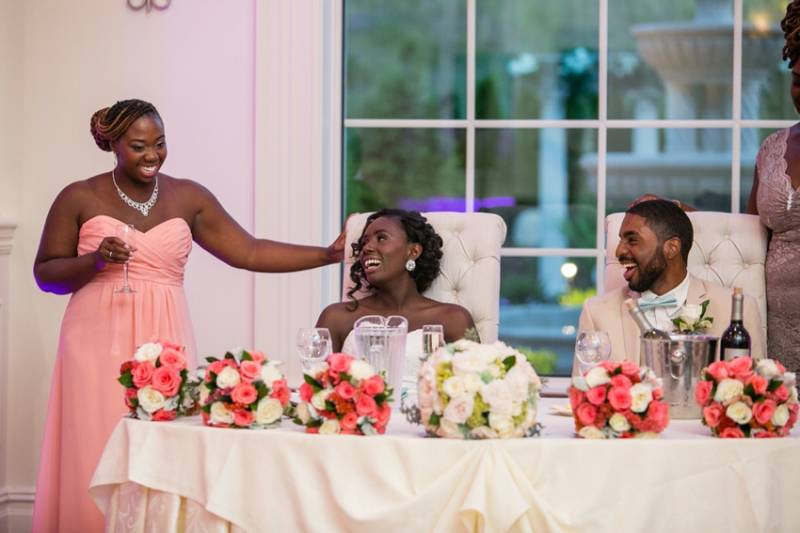 What are you most looking forward to as a married couple?
We are looking forward to exploring the world, growing professionally, spiritually and starting a family.
Advice for a Bride/Groom on their wedding day:
In some cases, this can be the quickest 8 hours of your life, but you have worked so hard for this day. As you are moving quickly to ensure a great experience for your guests Don't forget to stop and enjoy the day. Take a breath, have a drink, and make sure your unforgettable day is exactly how you want it to be . You made it!
Congrats to Nancy and Silas! We wish you many more years of wedded bliss.
Vendors:
Photographer: Abbey Domond Photography
Ceremony and reception location: Aria Wedding and Banquet Facility
Bridal gown: Kleinfeld Bridal
Bridal party attire: Alfred Angelo/ Harold's Attire
Groom's tux: Pronto Uomo/ Men's Warehouse
Music: Sean McKee
Hair: Dana Bartone Company
Make: Sonia Michelle Harris
Flowers: McClelland's Florist