The magic between Rogers and LaTrice started in August of 2010 at Northwestern State University. Rogers and LaTrice were both accepted into the Clinical Psychology Master's program at NSU in Natchitoches, LA. On the day of orientation, Rogers arrived about 20 minutes early before the meeting was scheduled to start. While examining the room, he focused his attention towards the doorway where he would see his future wife walk into the room. Rogers was love struck upon first glance. Latrice noticed an athletic man sitting at the table with broad shoulders that was very attractive, but was more focused on her education. Little did she know that she would soon be swept off her feet. After the meeting, Rogers overheard Latrice mention she was from Houston and Rogers attempted to engage in a conversation with LaTrice. The two spoke briefly but Rogers knew that he would be asking her out soon. A few week later, Rogers looked Latrice up on Facebook and wrote her a message asking her out on a date and Latrice replied with a yes. Rogers took Latrice to Chili's to watch the TCU football game. Afterwards, they went to get daiquiris and ventured down to the Natchitoches bricks to listen to some good ol' zydeco music. This was the first of many dates. Rogers felt it was time to move their relationship to the next level and decided to send Latrice a letter professing his love to her. It was then that they became a solid, unified whole and Rogers has held the key to Latrice's heart since that day. After four years of being committed to each other, the two celebrated their union with a "Harlem Renaissance/Great Gatsby" inspired wedding, captured by Ultimate Events Unlimited!
Bride: LaTrice Loche, 27, Counseling Psychology Doctoral (Ph.D) Student at Oklahoma State University
Groom: Rogers Loche, 27, Counseling Psychology Doctoral (Ph.D) Student at Oklahoma State University
Place of residence: Stillwater, OK
Wedding date: 8/02/2014
Wedding location: Signature Manor, Houston, TX
Honeymoon Destination: Riviera Maya, Mexico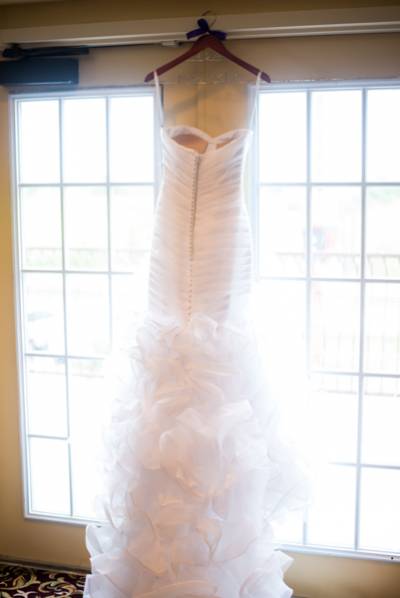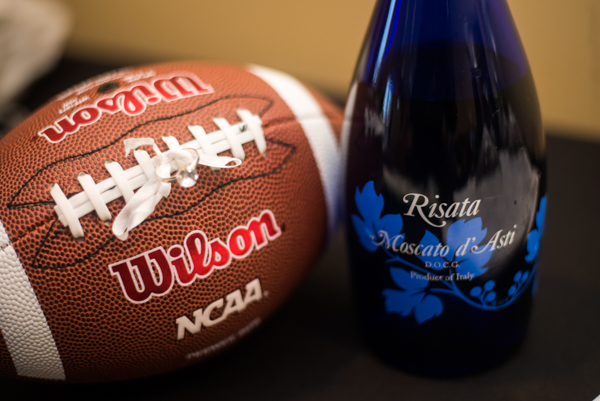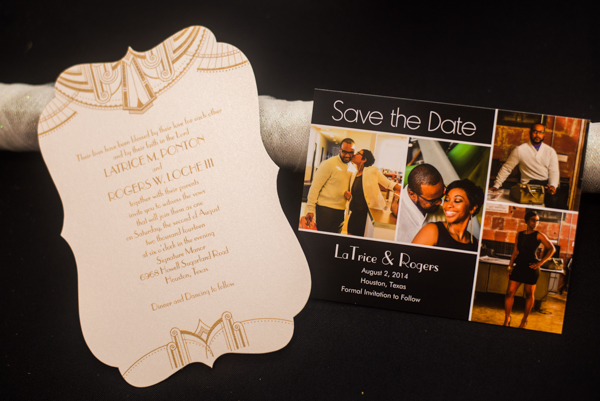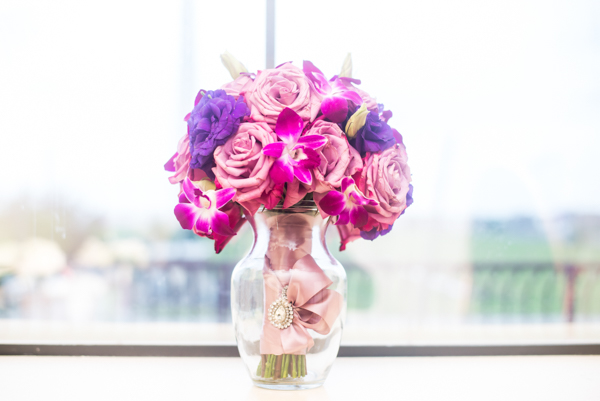 Engagement story :
Because of the grueling schedules Rogers and LaTrice both have as doctoral students, they saw the ending of the 2014 spring semester as an opportunity to get away for a short break and separate themselves from the everyday stress of school and work. So a trip was planned to Las Vegas. Rogers saw this as opportunity to make the ultimate step and commitment he would make in his life, which was to ask Latrice to marry him. After many weeks of planning and brainstorming how he would ask Latrice to marry him, he came to the idea of proposing on the plane en route to Las Vegas.
While in the air at heights of more than 20,000 feet, Rogers was getting ready to carry out his proposal plan. During this time, Rogers was very nervous and scared that the proposal would not work out and be special as he imagined it to be. However, he was able to remain calm as he made his way back to the restroom, which was a diversion created so he could slip a note to the flight attendant. Rogers returned to his seat and minutes later the captain of the plane asked everyone for their attention. Once the plane was silent, he began to recite the words on the note that Rogers handed to the flight attendant. It read "LaTrice Ponton, I am so fortunate and blessed to have you in my life. You are an amazingly wonderful woman; and you are the reason I am the man I am today. You are my heartbeat and I will be forever grateful if you would spend the rest of your life with me. Will you marry me?" With looks of astonishment, LaTrice replied yes and began to kiss Rogers profusely out of the joy she was experiencing.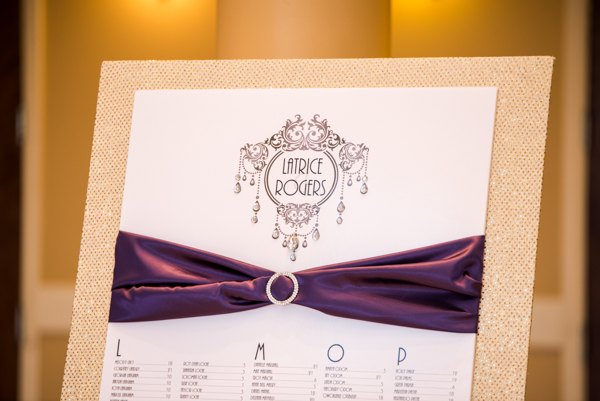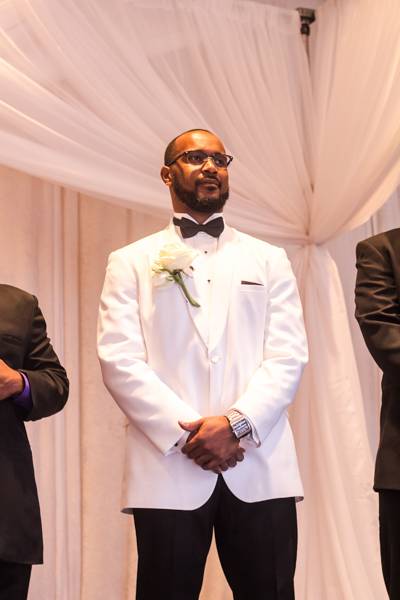 From the Bride:
I would describe my wedding experience as a fairytale, because it was as magical as I dreamed of. I set a goal to take in as much as I could that day, and that's just what I did. Some of my favorite moments included dancing and laughing at different aspects of our wedding. I had the most fun when Rogers took the garter. He surprised me by dropping a split as he went down for the garter with the song, "Feel the Fire" by Peabo Bryson. I was truly a memorable day.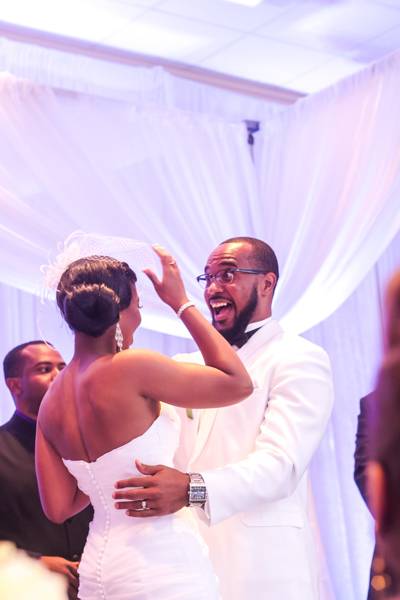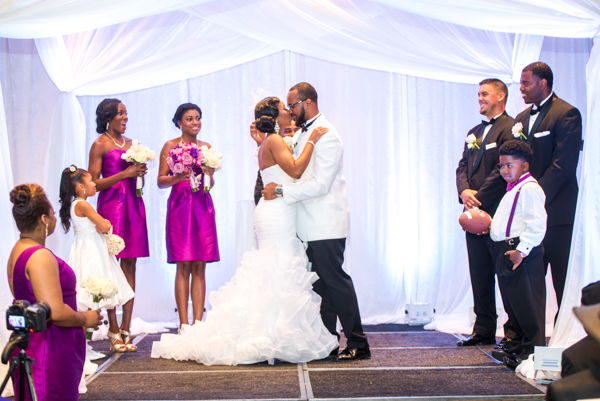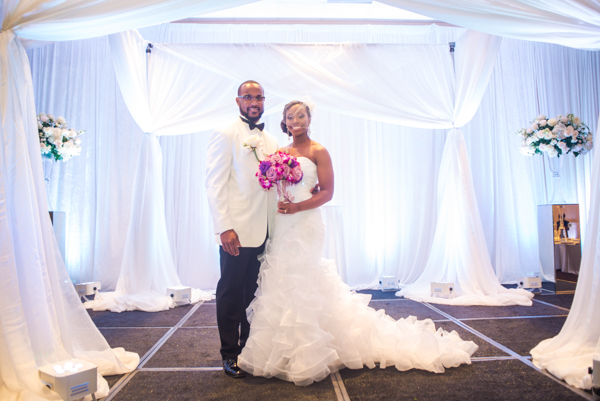 From the Groom:

My wedding day was truly a once and a lifetime experience. The entire day consisted of fun and laughter that I was able to share with my wife and loved ones. The most memorable moment from this special occasion was watching my beautiful bride march down the aisle to one of our favorite songs by Anthony Hamilton, "As." I was overwhelmed with emotion and truly grateful to be unifying with my best friend. To say she was beautiful and sparkled like a million diamonds would be an understatement.
Favorite wedding detail :
The music and the food were by far the best details of the wedding. Our DJ Lewis Grell from LG Entertainment did a fabulous job in providing a fun atmosphere and a joyful evening for our guests. The food was provided by our venue, and our cake was made by the best in Houston, Cakes by Gina. These were aspects of our wedding that we expressed for perfection early in the wedding process.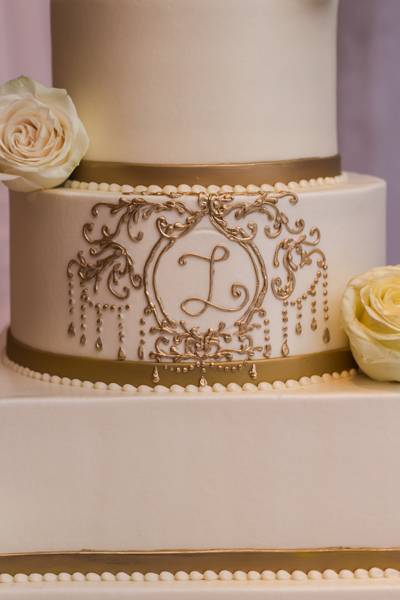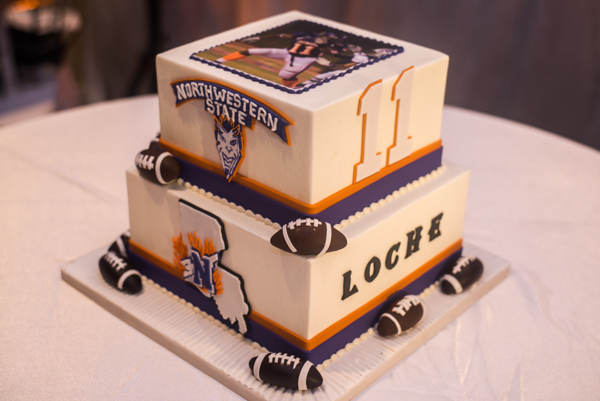 Your best/most memorable moment:
One of the most memorable moments of our wedding was being able to walk into our reception before it was open to our guests and dance to our first dance song. Our wedding planner grabbed us and gave us the chance to not only view the room, but also engage in our first dance as Mr. & Mrs. Loche alone.
The bride's words: "I felt like a princess in my husbands arms dancing to our first song as a married couple."
The groom's words: "This was a special moment because we were able to gaze into each others eyes and hone in on our union of being named Mr. & Mrs. Loche."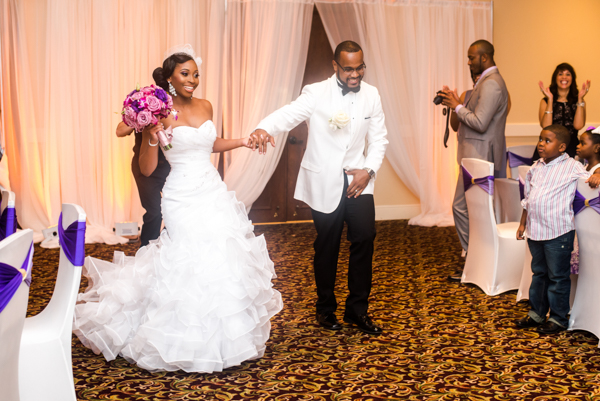 Wedding song:
The O'Jays: Forever Mine. We chose this song because the song specifically says in its lyrics, "we were made for each other." We truly believe this speaks to our union.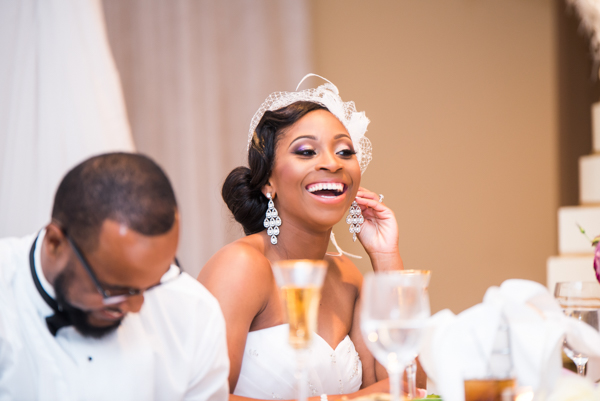 What makes your love special?
Our love is special because we are best friends. We are able to express our authentic personalities to one another. Not only do we compliment one another, but we also provide genuine support that allows us to reach our greatest potentials.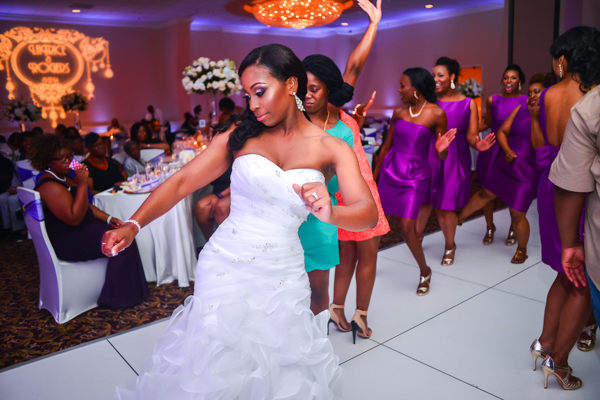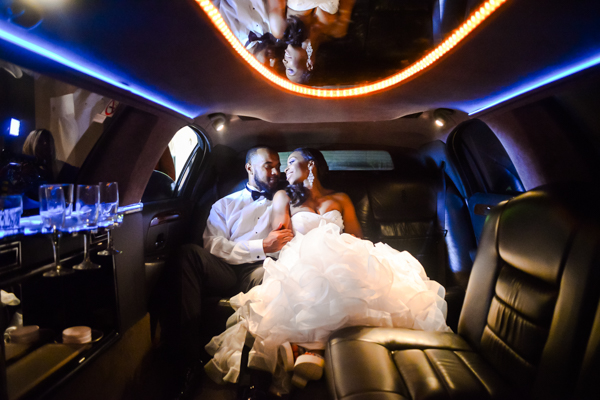 What are you most looking forward to as a married couple?

We are both looking forward to continuing to maximize each other's potential and starting a family!
Advice for a Bride/Groom on their wedding day:
Try to take at least five or ten minutes to spend alone and take in the experience of your special day!
See more from The Wedding of Rogers & Latrice from Parallax Studio on Vimeo.


Congrats to the newlyweds LaTrice and Rogers! We wish you many more years of wedded bliss.
Vendors:
Photographer:
Ultimate Events Unlimited
Website: www.ultimateventsllc.com
Ceremony & Reception location:
Signature Manor
Website: www.signaturemanor.com
Bridal gown:
Bridal Dress: Impression Bridal
Website: www.impressionbridalstore.com
Bridal Shoes: Badgley Mischka
Groom's tux:
Designer: Joseph & Feiss
website: www.josbank.com
Bridal party attire :
Designer: Alfred Sung
Ventura Bridal Shop
www.venturasbridalfashions.com
Groomsmen
Designer: Joseph & Feiss
website: www.josbank.com
Cake:
Cakes By Gina
Website: www.cakesbyginahouston.com
Favors:
Grandma Moodie's Pecan Praline Candy:
The Grooms Grandmother made over 300 pieces of Homemade Louisiana Pecan Praline Candy
Wedding planners:
Courtney Fontenot: Alpha Prosperity Events
Website: http://www.alphaprosperity.com
Music:
DJ: Lewis Grell
DJ Company: LG Entertaianment LLC
Website: www.lgentertainers.com
Hair and makeup:
Hair: Judy Williams
Website: http://judyshairdesigns.weebly.com
Brides Makeup: Color Du Jour
Website: http://www.thecolordujour.com
Bridal Party Makeup: IrieJade Beauty
Website: http://www.iriejadebeauty.com
Flowers and Design:
Keisha's Kreations, LLC
Website: http://www.keishaskreations.com
Stationery:
Isabella Invitations:
Website: http://www.isabellainvitations.com
Curated by our Wedding Features Editor, C.K. Alexander. C.K. is the owner and founder of Love Ink and Brownstone Bridal. Keep up with C.K. on Twitter here: @Love_Ink