There is nothing steamier than a workplace romance, especially if it ends in marriage! Sadé and Demarcus met in 2008, while they were both working at Circuit City in Houston, TX. Demarcus had recently relocated from Pensacola, FL and was transferred to Sadé's store. The two co-workers developed a friendship that led to a full blown romance six months after their initial meeting. Five years later, Sadé and Demarcus solidified their union by going from co-workers to life partners, with an elegant spring wedding at The Double Tree Hotel in Houston, Texas. Check out the beautiful photos captured by Michael Ramos of Michael Ramos Photography!
Bride: Sadé Ponquinette, 23, RN at Methodist Hospital
Groom: Demarcus Kelly, 27, Authorized Technician for AT&T
Place of residence: Rosenberg, TX
Wedding date: 5/4/13

Honeymoon Destination: Riviera Maya, Mexico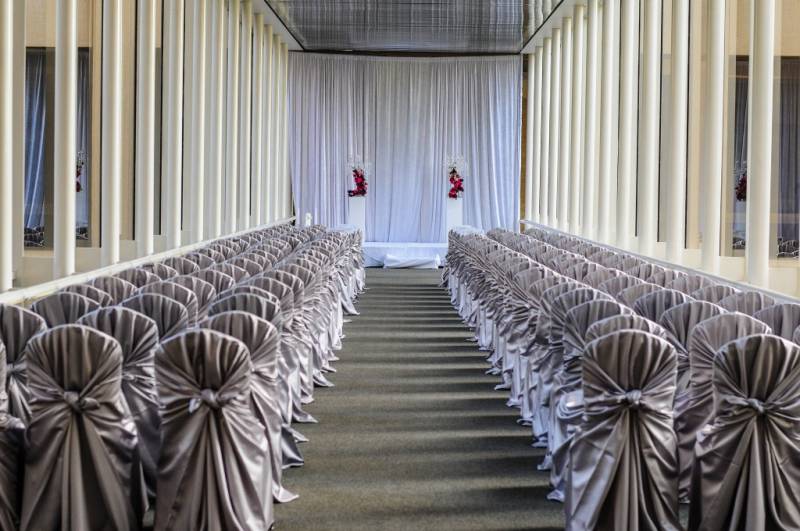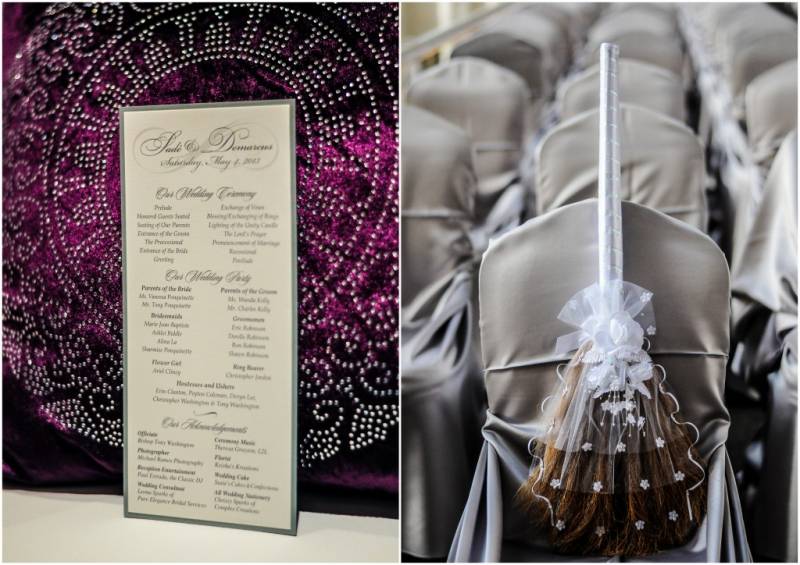 Engagement story(From the Bride):
I received tickets to an Astros game at Minute Maid park in Houston and I was so excited because I had never been to a professional game. We watched the game and decided to take a walk around the park after the game concluded. I told Demarcus I wanted to take a picture with one of the statues of a professional player and he went in our bag to look for the camera. Instead of retrieving the camera, he pulled out a box and while opening it, got on one knee and asked me to make him the happiest man alive. Of course I said YES!!
Your best/most memorable moment:
You know that one moment in movies when the bride turns the corner and they lock eyes. His face softens as he stares at the most beautiful thing he has ever seen while she fights back the tears that threaten to destroy her make-up. At that moment they realize the magnitude of what is about to happen and are so overjoyed. We had that moment and we will never forget it.
From the Groom:
Our wedding day was all that I imagined it would be. All my family was present to witness our union. My groomsmen were with me every step of the way to make sure this day went smoothly. All of the aspects of the wedding that we spent a whole year organizing fell right into place as planned. I absolutely love Sadé and it warms my heart to now call her my wife.
From the Bride:
We were engaged for 1 year and initially I thought that was more than enough time. I was completely unaware of all things involved to create to fabulous wedding. Our wedding coordinator, Leona Sparks was heaven sent. It is always said that your wedding day is one of the happiest days of your life and I can definitely say that statement is true. I never wanted it to end! Being with the man I love who is now my husband and all my family from all over the US, I was the happiest woman on earth.
What makes your love special?
We built a friendship first and to this day, we still have that friendship above all else. However that friendship grew to love, compassion, caring and commitment.
What are you most looking forward to as a married couple?
We are looking forward to our future together. We have started the first chapter of our book and have so much to write about. Who knows what the future holds, but we are ready for anything as long as we are in it together.
Congratulations to you both! We wish you many years of wedded bliss! Check out the gallery below to see pics from their fun engagement session!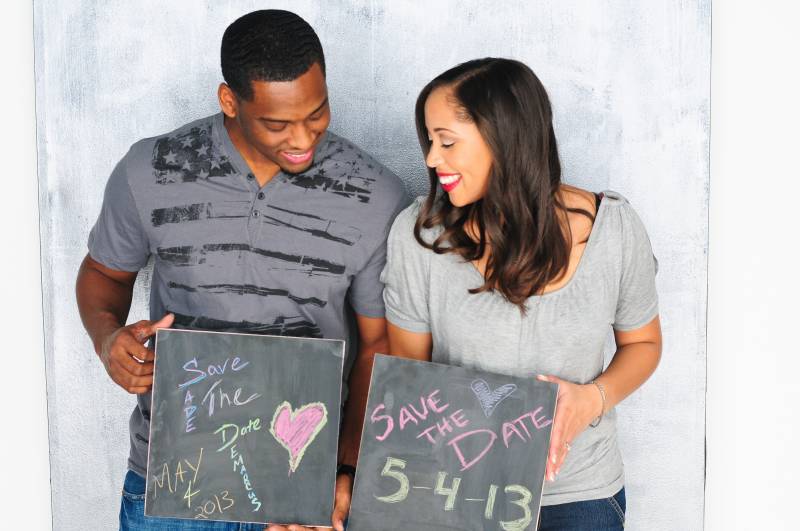 Vendors:
Photographer: Michael Ramos Photography
Ceremony/reception location: The Double Tree Hotel Houston Downtown
Bridal gown: David's Bridal
Bridal party attire: Weddings by Debbie
Groom's tux : Al's Formal Wear

Cake: Susie's Cakes & Confections
Wedding planner:Leona Sparks, Pure Elegance Bridal Services
Music: Ceremony Music/Theresa Grayson (saxophonist)
Reception Entertainment: Paul Estrada
Hair and makeup: Hair-Kimberly Brooks/Makeup-Monique Jordan
Flowers: Keisha's Kreations
Stationery: Chrissy Sparks, Complex Creations
Other Stationery: www.the-elegance-of-stationery.com
Curated by our Wedding Features Editor, C.K. Alexander. C.K is the owner and founder of Love Ink. Keep up with C.K. on Twitter here: @Love_Ink