Nadia and Keir met in 2011 and have been together since then. They met ironically at a "Love, Dating, Marriage Seminar" at the Church they both attended in Trinidad and Tobago. They exchanged numbers that night and the rest resulted in marriage! They endured four years of long distance when Keir left to accept a job offer in the U.S. while they were dating. Thanks to FaceTime, and frequent flyer miles, long distance was a lot less difficult than expected. Finally, now, they're together and have moved in to their new home in Wilmington, North Carolina. Check out their romantic and rustic country club wedding, captured by Alaina Ronquillo Photography.
Bride: Nadia Sommer Joseph, age 31, recent MBA Graduate.
Groom: Keir Dion Samuel Lindsay, age 31, Engineering Technologist
Place of residence: Wilmington, North Carolina
Wedding date: May 13th, 2017
Wedding location: MacGregor Downs Country Club, Cary, North Carolina.
Wedding theme: Rustic outdoor ceremony, and indoor reception, personalized with notable elements of our Caribbean heritage and home country of Trinidad and Tobago.
Honeymoon Destination: Hasn't happened yet but we plan on Bora Bora for 2018.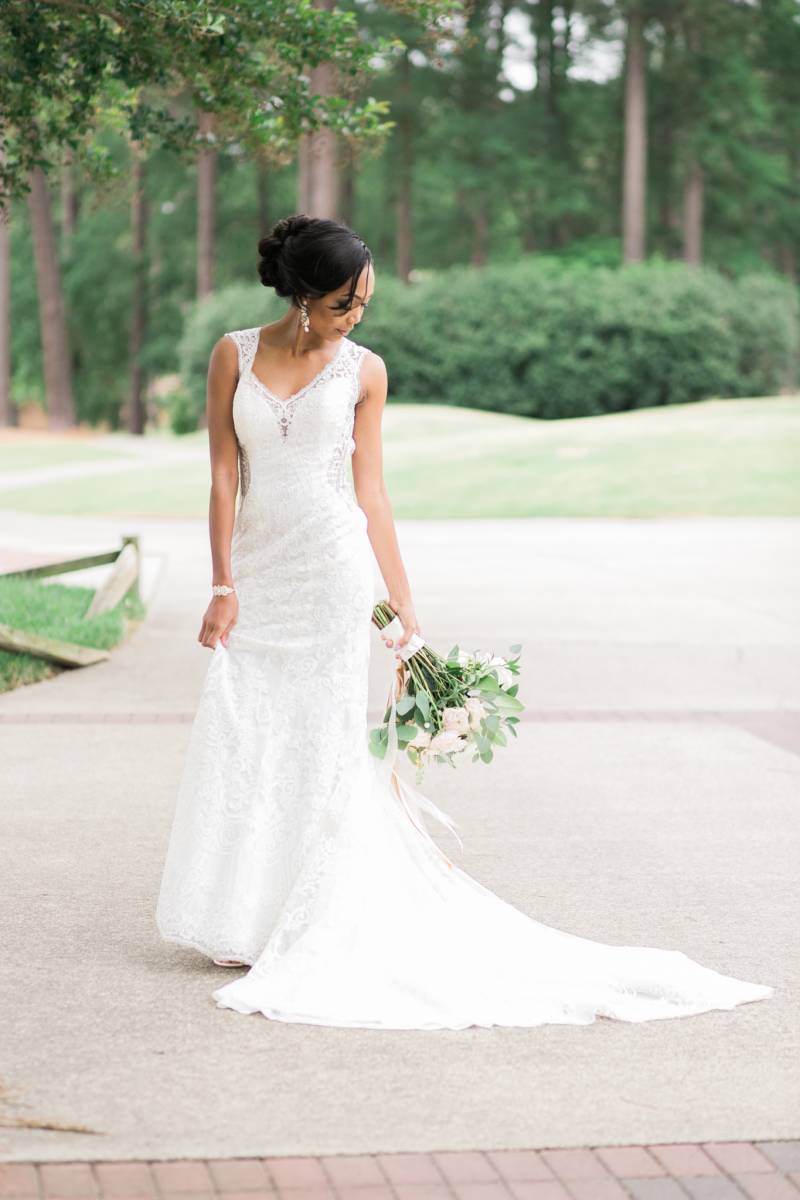 Engagement story:
Thanksgiving has always been a special time for the couple because it holds this special memory. Nadia flew from Trinidad and Tobago to visit Keir in Houston, where he worked at the time. Keir proposed on Thanksgiving weekend of 2013 at Clear Lake Park in Houston, Texas. Nadia had a feeling that he was going to propose because of how unusually nervous he was that entire morning. They went out for breakfast, and then he drove to the park, which was not on their list of activities planned for the day. He proposed, and as Nadia put it, he was "an easy yes."
What makes your love special?
Nadia and Keir were connected before they met, and they didn't even know it. They were and still are the godparents to the same child. They also attended their godchild's Christening, but never saw or met each other that day. As fate would have it, they met four years later. This definitely makes them both believe that they were meant to be. Nadia and Keir also say they balance each other out. They have vastly different personalities, that Keir is everything that Nadia is not, and vice versa. They complement each other well.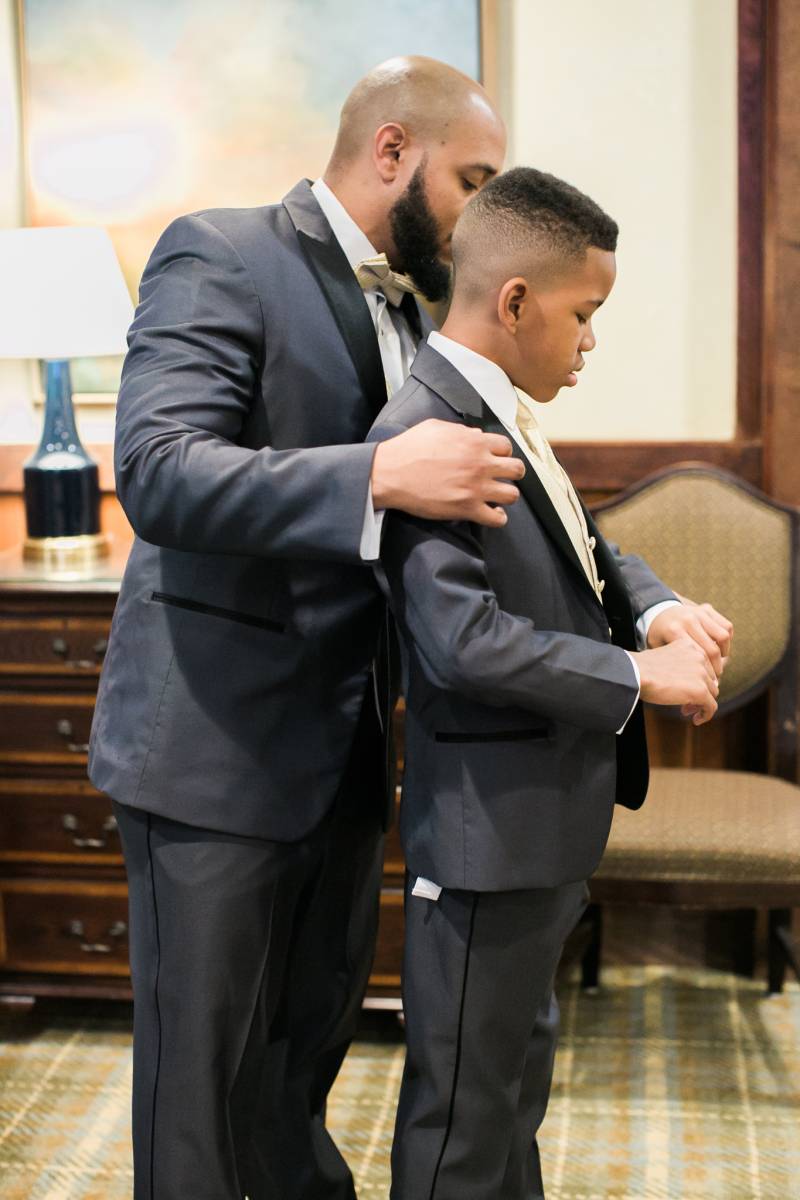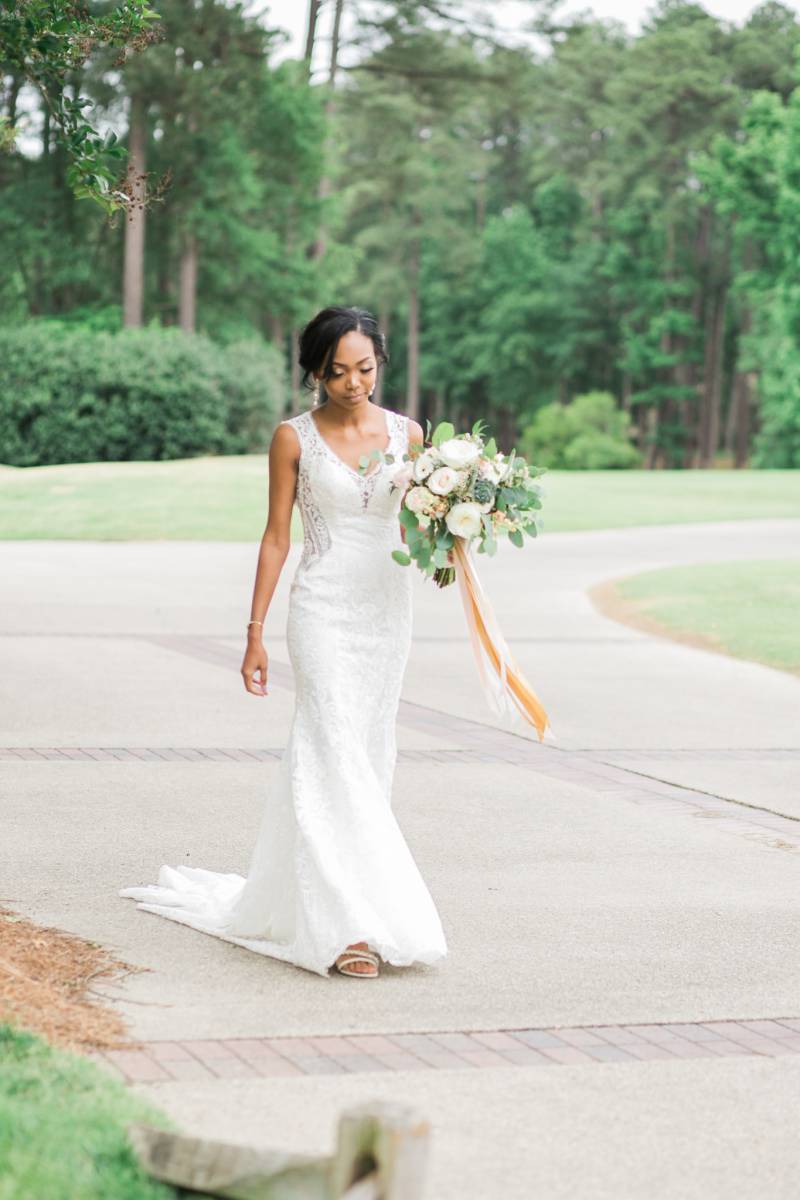 From the bride:
The wedding day was everything Nadia wanted and more. Her ideas all came to life and the day went on smoothly, with only the impeccable services rendered by Nouveau Events and the Wedding Coordinator, Monica Noa. Nadia dreamed of a wedding day where the love was palpable, and not just a day full of activities and speeches. That's exactly what she got.
On her wedding day, Nadia took the advice from previous brides- she took a moment in the morning while getting dressed to soak it all in. She looked out the window and just savored that moment, knowing she was about to be married to the most wonderful man she had ever met.
From the groom:
Proper planning has always been something that was a priority to Keir. He loved how organized the entire day was. He was glad that there was nothing to worry about, and he was appreciative that the big day finally come, and that he was taking this step after many years of long distance. He was so happy that some of his close friends and family made it as well.
Your most memorable moment:
Both Nadia and Keir agree that their most memorable wedding day moment was their first look. It was private, special, and a moment before the hustle of the wedding day that was just their own.
Wedding song:
Nadia and Keir's wedding ceremony song was "A Mother's Prayer" by Bonnie Barbey, and their first dance was Jah Cure's "Unconditional Love." They loved these two song because both the lyrics were so personal and relatable to their love story.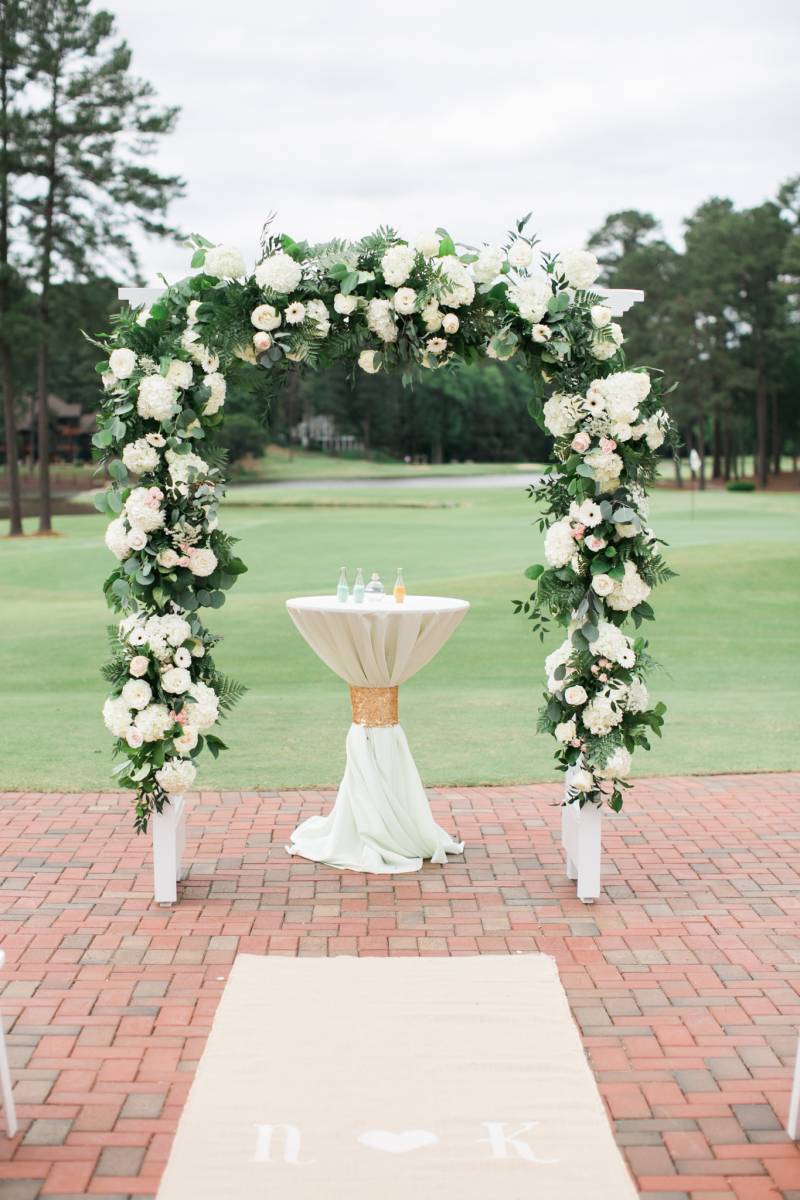 Favorite wedding detail:
The couple wanted their wedding to be reflective of their new home state and also their home country. The wedding favors included donuts from Krispy Kreme, a North Carolina favorite, cake pops from Raleigh Cake Pops, Gourmet Popcorn of different flavors, and traditional rum infused cake, a favorite in Trinidad and Tobago.
What are you most looking forward to as a married couple?
Nadia and Keir are not only looking forward to becoming better versions of themselves, but cheering each other on during their process of self and career advancement. They recently became first-time homeowners, and are looking forward to achieving more milestones together, enjoying life, traveling, and growing their family.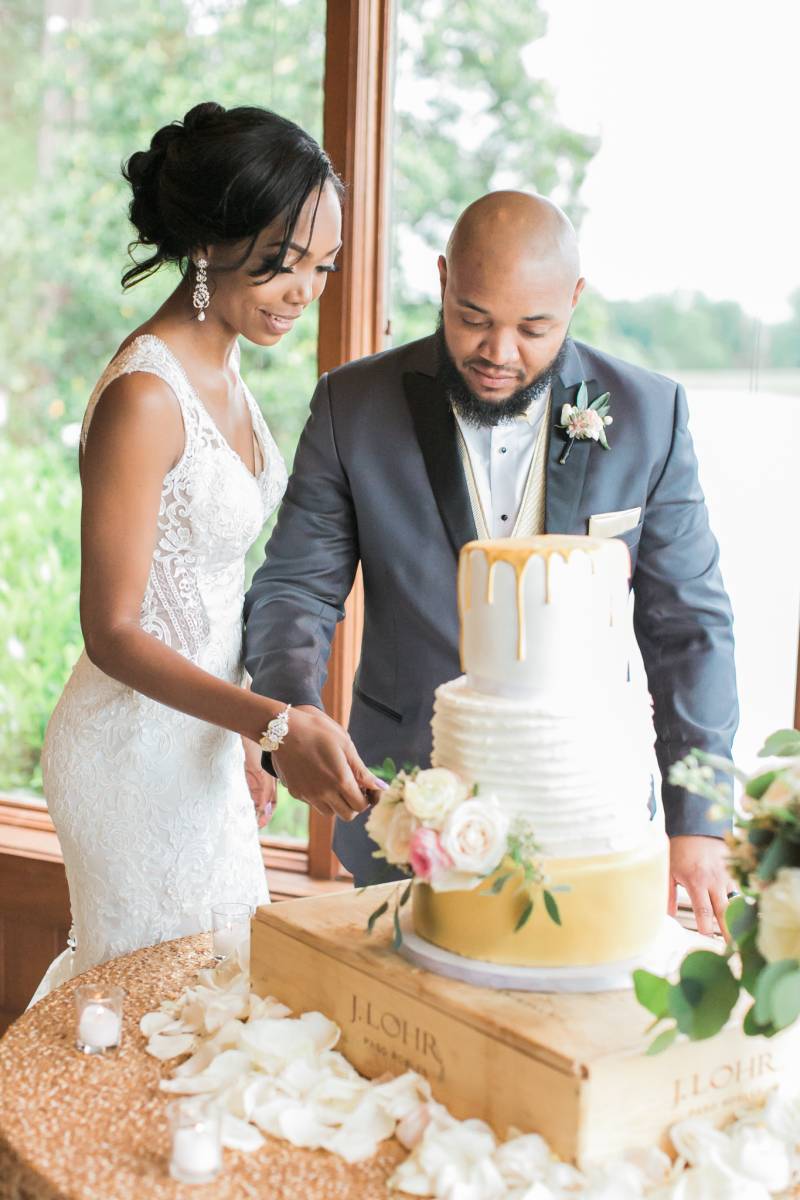 Advice for a bride and groom on their wedding day:
Nadia and Keir both say new brides and grooms should definitely prioritize some personal time to soak in all the magic before the ceremony. The surreal feeling of knowing the day will pass quickly is one reason they say it's important to enjoy the big day. It's a moment you will never ever forget.
Please feel free to include any other interesting anecdotes from your big day!
Nadia's 10-year-old son Ronalon gave a wonderful, funny, and heartfelt speech. He even fulfilled the role of Keir's Best Man, and said in his speech "I may be the Best Man TODAY, but you are by far the best man that I have ever known." After all those wonderful sentiments, he joked in his speech that he hoped all the nice things he said would get him out of taking out the garbage every day.
Congratulations to the newlyweds! We wish you a wonderful wedding and marriage.
Sources
Alaina Ronquillo Photography|Twenty-One Films|McGregor Downs Country Club|Monica Noa|Embellished Blooms|CE Rentals|EPIC DJ Entertainment|Lyla Jones Bake Shop