Stacie and Roderick first met in August 2013 at a local restaurant. It was a chance encounter, but they eventually fell in love and have been together since then. Check out their simple and elegant wedding at the Sequoyah Country Club in Oakland, California, captured by Trojan Shooter Photography.
Bride's full name, age, and occupation: Stacie Sandoval, 36, Small Business Owner – Caterer
Groom's full name, age, and occupation: Roderick Picou, 35, Social Services Specialist
Place of residence: Richmond, California
Wedding date: September 2, 2017
Wedding location: Sequoyah Country Club, Oakland, California
Wedding theme: Simple Elegance
Honeymoon Destination: Maui, Hawaii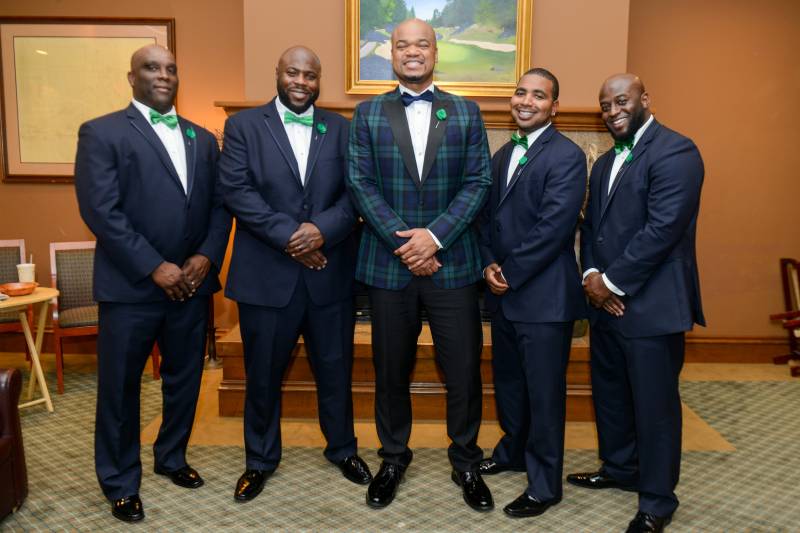 Engagement story:
Roderick proposed to Stacie on her birthday, January 15, 2016. Stacie initially thought Roderick was presenting her with a birthday present, but then realized he was proposing instead. It was a sweet yet kind of humorous moment.
From the Bride:
I felt good – things got a bit hectic the closer we got to the start of the wedding, but I remained as calm as possible and it all turned out well.
From the Groom:
I was a bit nervous, but it was an overall good experience.
Your most memorable moment:
Everything was great!
What makes your love special?
We love, cherish, and respect each other.
Wedding song, explain choice for song:
"Ribbon in the Sky" by Stevie Wonder was our choice for the first dance. I love this song and always dreamt of having this song at my wedding.
Favorite wedding detail:
I loved my bridal bouquet – it was beautiful!
What are you most looking forward to as a married couple?
Raising a loving family.
Advice for a Bride and Groom on their wedding day:
Plan as early as possible and pay attention to all the details.
Congratulations to the happy couple! We wish you many years of wedded bliss!
Sources
Trojan Shooter Photography|Sequoyah Country Club|KLO Events|Lee's Discount Florist|Vista Print|Cupcakin' Bake Shop|DJ Mel Davis|Falicia Floyd|GiGi Boona|Catalina Esquer|Morilee by Madeline Gardner|Rephyllis|The Black Tux