Phyllis and William met in 2001, while working for the M&M/Mars company. However, the two never dated, but always kept in touch over the years. It wasn't until March 1, 2013 that the two decided to start dating. They got engaged the following year and celebrated their union on the most sought after wedding date,12/13/14. Check out their special day captured by Ingrid Bonne Photography.
Bride: Phyllis Singleton, 36, High School Math Teacher
Groom: William A. Singleton III, 37
Place of residence: Chicago, IL
Wedding date: 12/13/14
Wedding location: St. Thomas, the Apostle (Hyde Park)
Wedding theme: Rustic
Honeymoon Destination: Kauai, Hawaii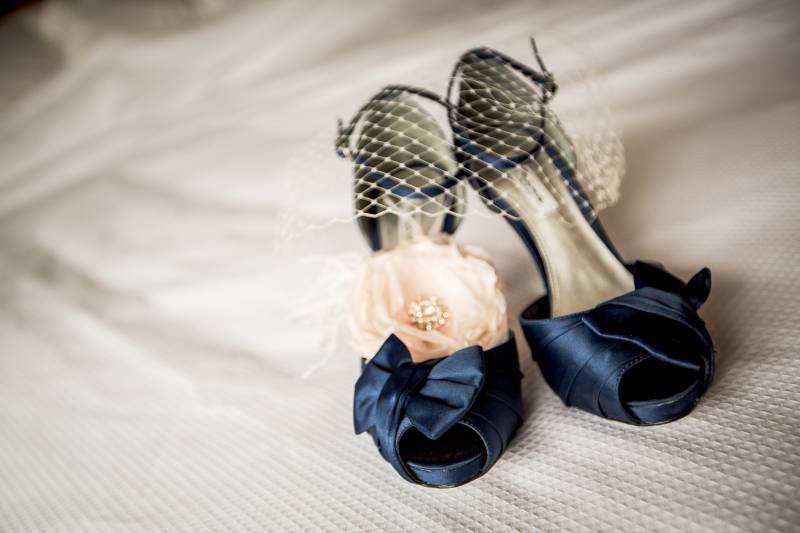 Engagement story:
It was Phyllis's birthday. William informed Phyllis that the evening would be inspired by an upcoming trip to Wine Country. The evening began typical William style — late. We started the evening at a wine tasting at a downtown hotel. We arrived only to find William had booked the reservation for the wrong date, but the host was graciously able to accommodate us. Rough start, but the wine was amazing and the ambiance was relaxing. We then had dinner at a cozy little upscale restaurant nestled in Lincoln Park called, North Pond. At dinner, William placed a small gift-wrapped box on the table and told Phyllis she had to wait until after dessert to open the box. Phyllis shook the box during the appetizers, and guessed earrings. William would not reveal what was inside. After a fabulous dinner and dessert, William suggested they go outside to the park and sit along the pond to open the gift. Phyllis was strongly opposed to this idea since it was below 10°F outside. After all, this was February in Chicago. William sadly decided to go to the car to open the gift. Phyllis opened the gift to reveal a single, tiny, gold earring with an even smaller diamond. The other earring had fallen out when she opened the box and was so tiny it was not found until the following day. Phyllis expressed her thanks and William explained there would be one more stop that evening. The last stop would be "Scofflaw", which is where we had our first "official" date. However, it was getting late and William could tell Phyllis was getting tired. Sure enough, Phyllis was sleep within 10 minutes of the car ride. William decided to end the evening and take her home. Phyllis started to wake just as they parked at her house. William told Phyllis he was going to get his flashlight out of the trunk to find the other earring. He returned to her side of the car and started rambling and then got down on his knee, popped the question, and revealed a beautiful halo styled diamond ring. William had Al Green's "Let's Stay Together" playing in the background, and Phyllis was half sleep and extremely caught off guard by what was going on. William had to repeat himself before she finally replied "YES". He was on one knee and it was below 10°F outside. After all, this was February in Chicago.
From the Groom:
It was a great day. I married a woman that I've known for a while, admired from afar, and grew to love and honor. Some days, I still can't believe that I'm so fortunate to be with a woman with such style and grace. Our adventures have only just begun.
From the Bride:
My wedding experience was like a short Disney Princess tale. It was definitely more than I ever imagined. To see all of the wedding plans and pieces come together was amazing. I felt like a Disney princess and I was marrying my prince. It was overwhelming to have and see so many of our friends and family in their "Sunday Best" in one place to witness our love and to have a great time.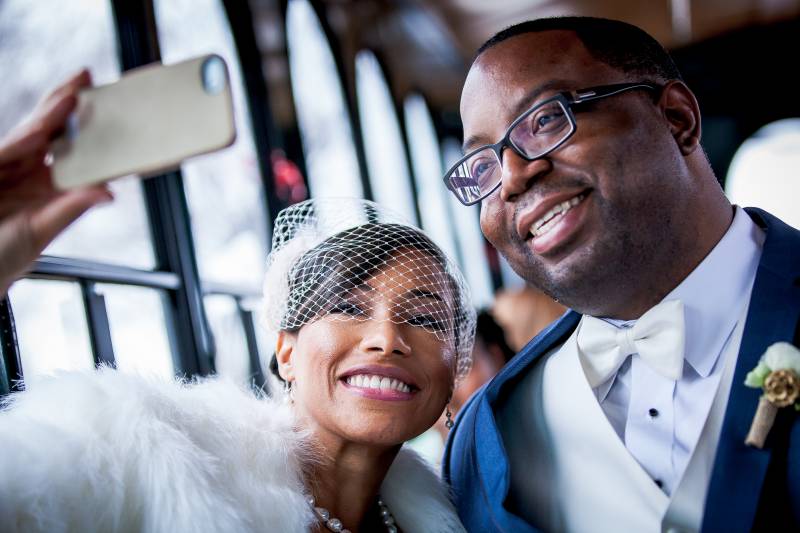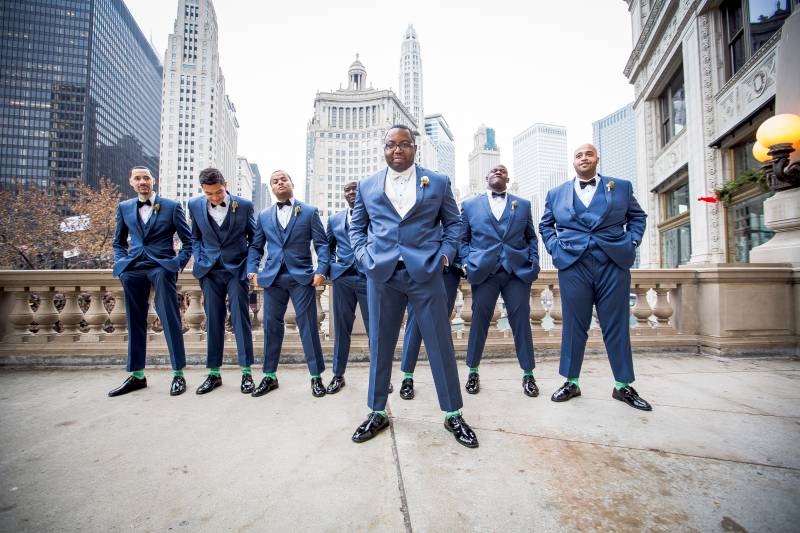 Most memorable moment:
Our best memorable moment from that day would probably be the first dance. We took dance lessons leading up to the day and William was anxious to show off our fancy footwork and most of all the "Dip".
The most memorable moment was once the evening was over and everyone was shuttled back to the hotel, we found that we had no ride to the hotel. We are able to laugh to this day as to how this happened.
Wedding song:
Eric Benet (featuring Tamia) – Spend My Life with You. It's pretty cliché, but it's still a classic. There were a few lyrics that really resonated with us…..
"And baby I'll never find any words
That could explain
Just how much my heart my life
My soul you've changed"
Favorite wedding detail:
As a pre-party, we rented out a movie theater for the family to see "Top 5" on opening night. We were able to get the event sponsored by Hendrick's gin which made this a treat for everyone.
What are you most looking forward to as a married couple?
We look forward to growing as a family. We also look forward to getting to know each other more deeply.
Advice for a Bride/Groom on their wedding day:
The wedding day will be a whirlwind, but enjoy the moment. Don't be cheap – get the videographer.
Vendors:
Photographer: Ingrid Bonne Photography
Ceremony location: St. Thomas the Apostle
Reception location: Bridgeport Art Center
Bridal gown & Bridal Party: House of Brides Couture
Groom's tux: Formally Modern Tuxedo
Cake: Alliance Bakery & Café
Caterer: Fanfares Catering Chicago
Wedding planners: Citygirls Wedding & Events
Music: DJ KEL-WIN!
Hair: Deneen Spraggins of Sedwicks Salon & Day Spa, Chicago
Makeup: Faces by Rose Alexander, Country Club Hills
Flowers: Valle of Enna, Chicago
May I Have This Dance, Dance Instructor – Scott Goodhard
Movie Theater: Harper Theater
Movie Theater sponsor: Hendrick's Gin