Jannique and Girum met in economics class during a group assignment in 2010. They've been friends and dating ever since. Jannique and Girum celebrated their nuptials with a unique and vintage American-Ethiopian-inspired wedding. Check out their special day captured by Nick Tettey at JB Elliot Photography. You can also check out their real engagement feature here!
Bride: Jannique Ali, 28, Federal Government
Groom: Girum Ali, 28, Contractor
Place of residence: Brandywine, Maryland
Wedding date: September 4, 2016
Wedding location: Belmont Manor & Historic Park, Elkridge, Maryland
Wedding theme: Romantic and vintage
Honeymoon Destination: Thailand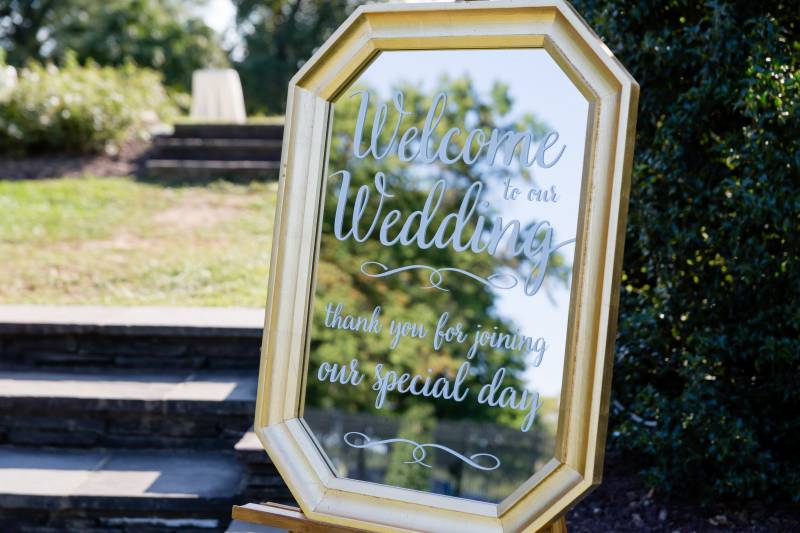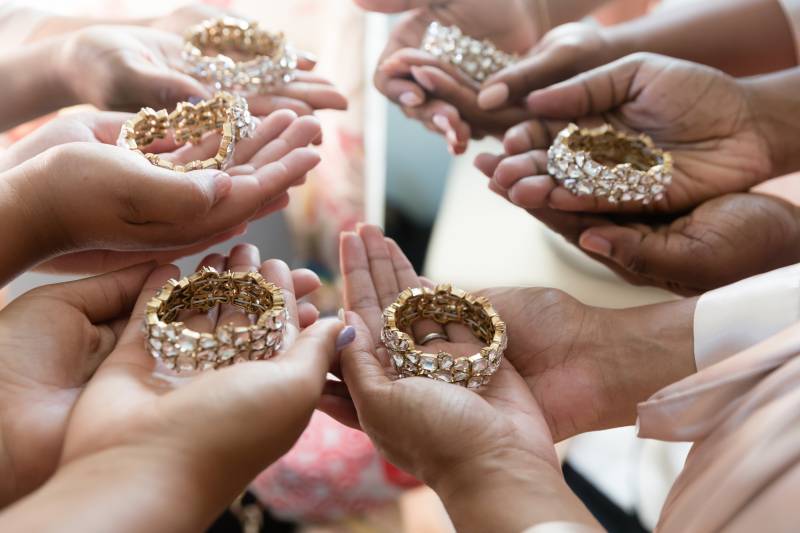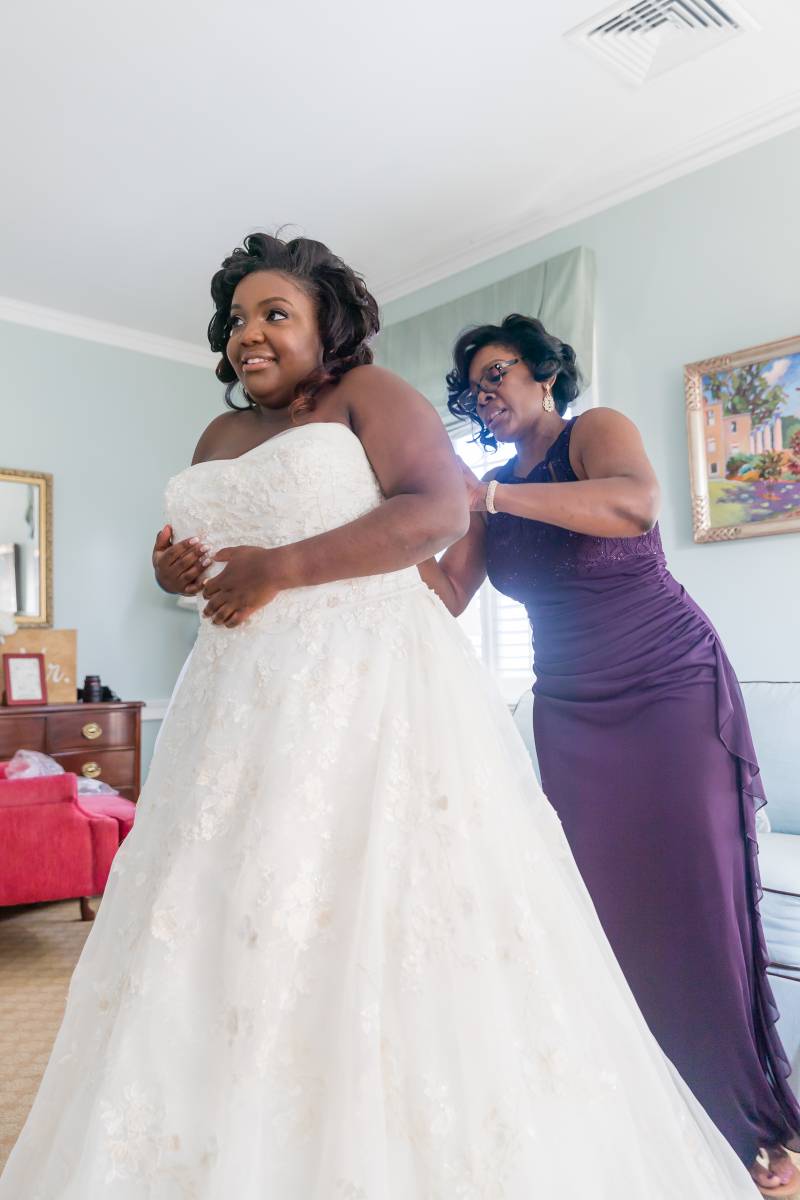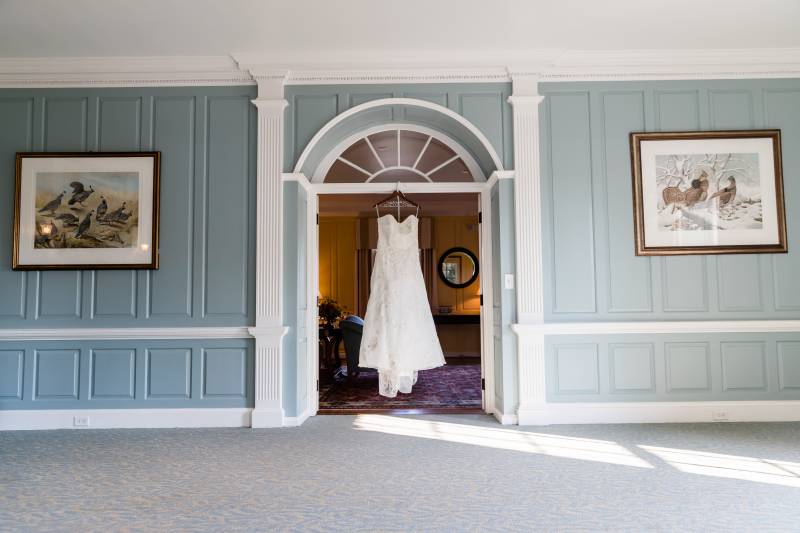 Engagement story:
We took a 10-hour road trip to Niagara Falls on our anniversary in September 2013. We stopped by a bench near our hotel and sat down to people watch, listen to waterfalls, and take in the scenic views. Girum placed his arm around my shoulder while we were deep in conversation and asked if I noticed something different on his pinky finger. Girum's always up to no good, so I didn't think anything of it and quickly answered "no I don't see anything wrong with your pinky." I noticed he got awkwardly silent so I looked up and smiled at him while he proceeded to ask, "Will you marry me?" After returning back to Maryland Girum later expressed that he wanted a do-over because he did not get down on one knee. I took that opportunity to throw in my two cents for him to talk to my mom. Fast forward to 2014. the day before my birthday, Girum finally spoke to my mom and got down on one knee before we left home to run
From the Bride:
I felt the day went by so fast! I really wish the time I spent planning the day lasted just as long. I loved every minute we had together. Even when it didn't go as planned, or when the guys couldn't get it together. I absolutely loved how my guard wasn't up like it normally is and my emotions just rolled. I cried so many tears of joy. I must say, the wedding happiest day I ever had.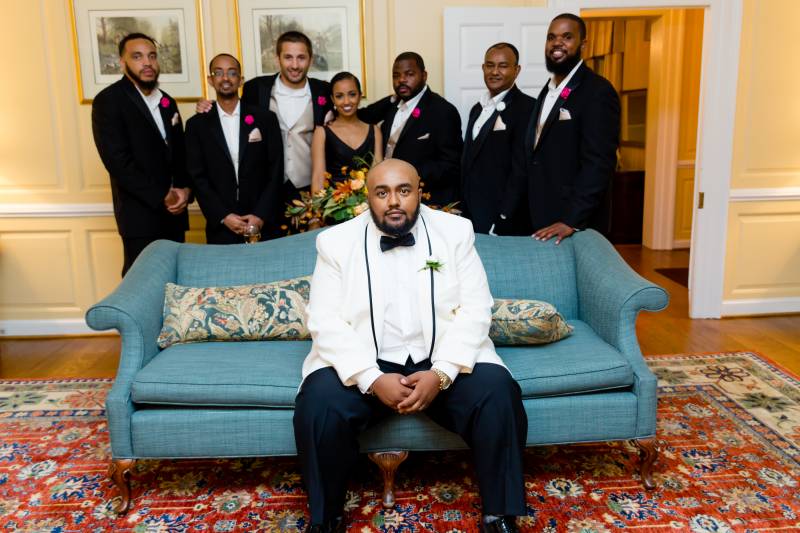 From the Groom:
72 hours leading up to the moment, all felt like one long day. In those hours it was a roller coaster ride of emotions. With friends and family surrounding me, it only added excitement to the way I felt. Reminiscing with groomsmen, going through our past, laughing uncontrollably, and in that moment it finally hit me that I was about to get married. Processing that thought brought tears to my eyes, of course I didn't cry in front of my groomsmen, but those tears were building up in me. The moment had finally arrived where I was standing at the end of the altar. I gazed at the crowd to see reactions on various faces. Her mother, with that serious look on her face, while my mother looked like she'd been crying for hours.
I took a final look at my groomsmen and felt the support from the smiles on their faces. I heard the music, and looked off into the distance. There I saw her beginning to walk down the aisle, in that moment I felt I was in the middle of a movie filled with so much joy, endless excitement, nerves exploding, and the tears flooding out my eyes. My heart was beating six times its regular pace. I couldn't hear anything except her footsteps getting closer to me. That one single moment summed up my entire day; pure happiness filled with love.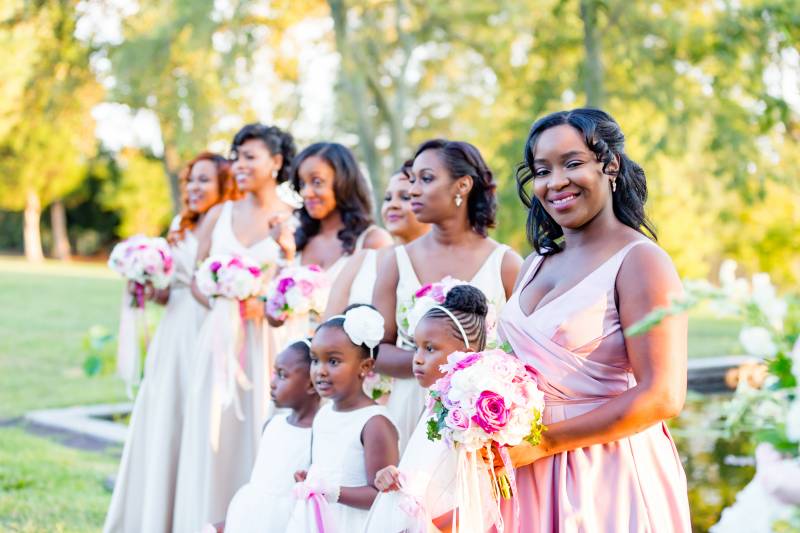 What makes your love special?
Our love is special because it's built on more than love. We laugh and play together. We're both goofy that way. And we complement each other in so many ways, that's why we're best friends.
Your most memorable moment:
Hearing our names being called Mr. & Mrs. Ali for the first time.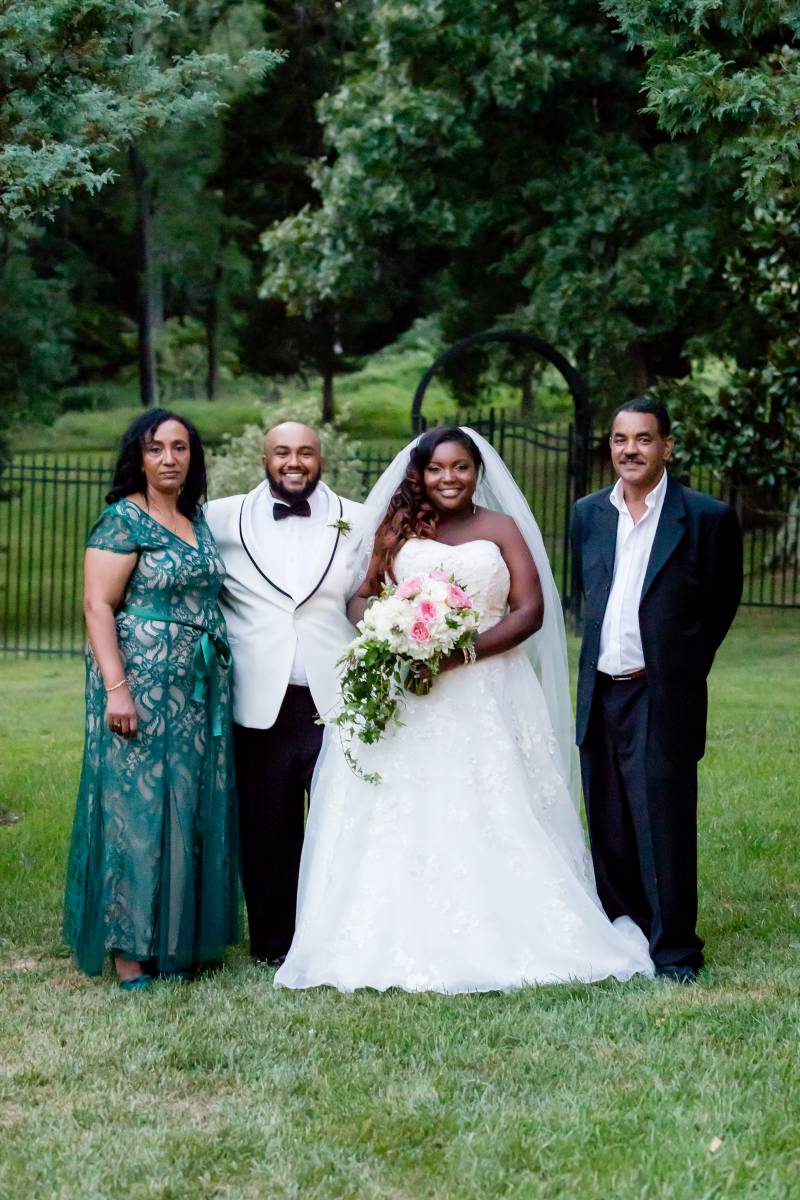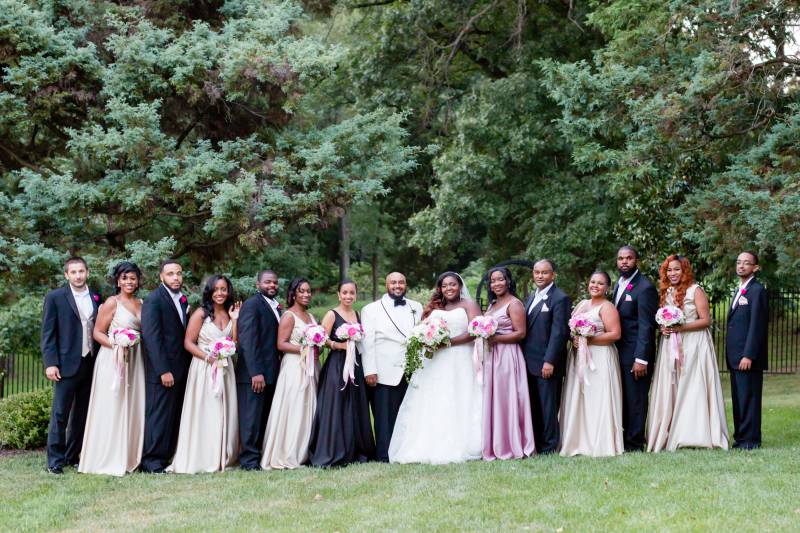 Wedding song, explain choice for song:
Our first dance was "You
and I" by Avant & Keke Wyatt. We chose this song because it represents our love and how we feel, "you and I, together for always."
Favorite wedding detail:
Throne chairs by Luxe Luxe rentals.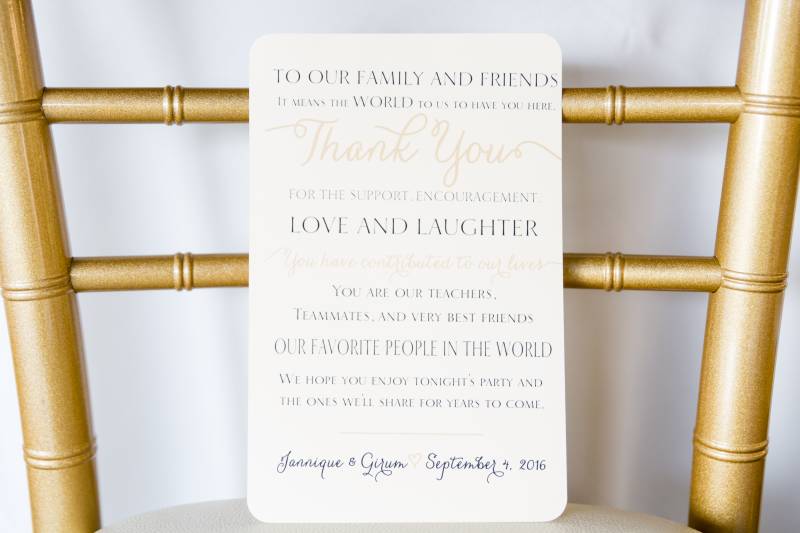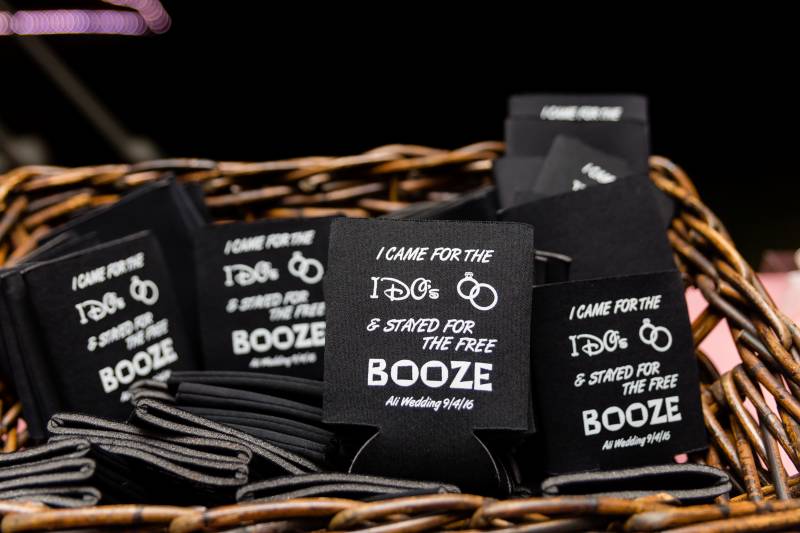 What are you most looking forward to as a married couple?
Traveling the world!
Any other interesting anecdotes from the big day:
The groomsmen forgot the groom at the hotel and called him to find out why they needed to return to the hotel.
Advice for a bride and groom on their wedding day:
When everyone says the day goes by fast it really does. So don't pack your schedule and really take every moment in.
Congratulations to the happy couple! We wish you many more years of wedded bliss.
Sources
JB Elliott Photography|Framework Film Group|Belmont Manor & Historic Park|Toshia Mossen|Eve Thompson|C'est Belle Wedding Planning