Maranatha and Marvin met at a Pappadeaux Seafood Kitchen in Texas. They were both meeting their friends for a quick bite to eat and spoke briefly at the bar. Marvin was first to initiate conversation, but Maranatha wasn't in a chatty mood that night. Despite this, Marvin acted like the perfect gentleman he is and asked Maranatha questions to get to know her better. He asked what she did, what her aspirations were. Maranatha told Marvin she wanted to own her own store, but she also kept her answers vague enough that he wondered if she had thought this all through. Simply stating she wanted to sell "cute stuff" made Marvin think Maranatha was some kind of a space cadet.Maranatha, on the other hand, wondered why this weird guy was interrogating her. Although it wasn't the smoothest of nights, she still gave Marvin her phone number and a week later they went out on their first date to a sushi restaurant. Four years later and this funny pair got married! You'll get inspired by Maranatha and Marvin's romantic fairytale engagement session, captured by Photography By Gema.
Bride: Maranatha Lee, 29, Marketing Project Specialist
Groom: Marvin McKinney, 39, Business Analyst
Place of residence: Oak Point, Dallas, Texas
Engagement shoot location: Lakeside Park in Highland Park, Texas
Wedding date: September 30, 2017
Engagement story:
There's no proposal story; I started planning a wedding before Marvin could ask! Just typical me things!
What makes your love special?
We definitely balance each other out. I married my best friend for life and soul mate.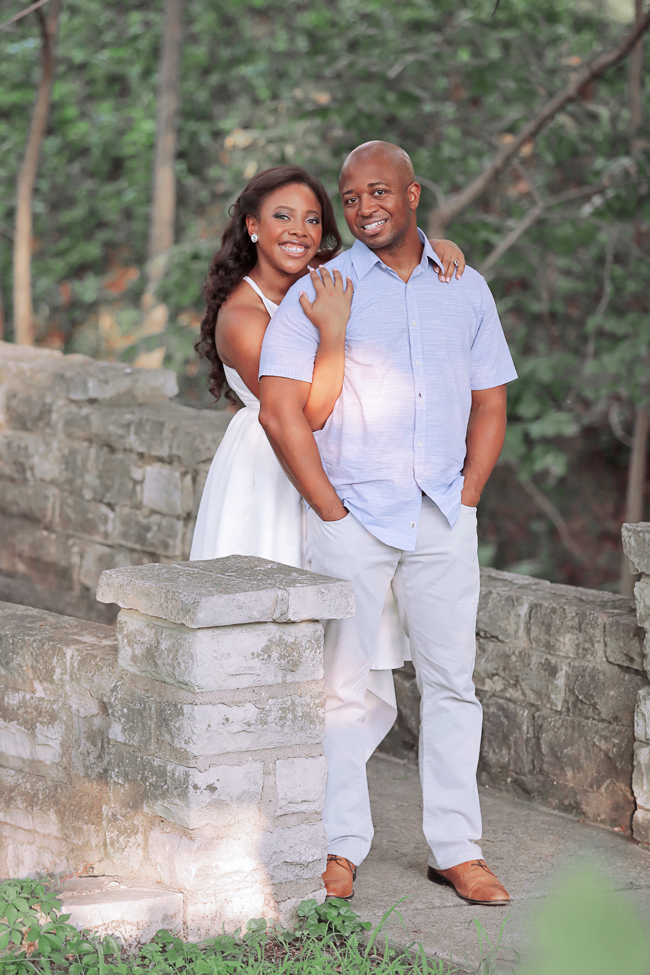 What was the theme of your shoot?
We just wanted our engagement shoot to look romantic.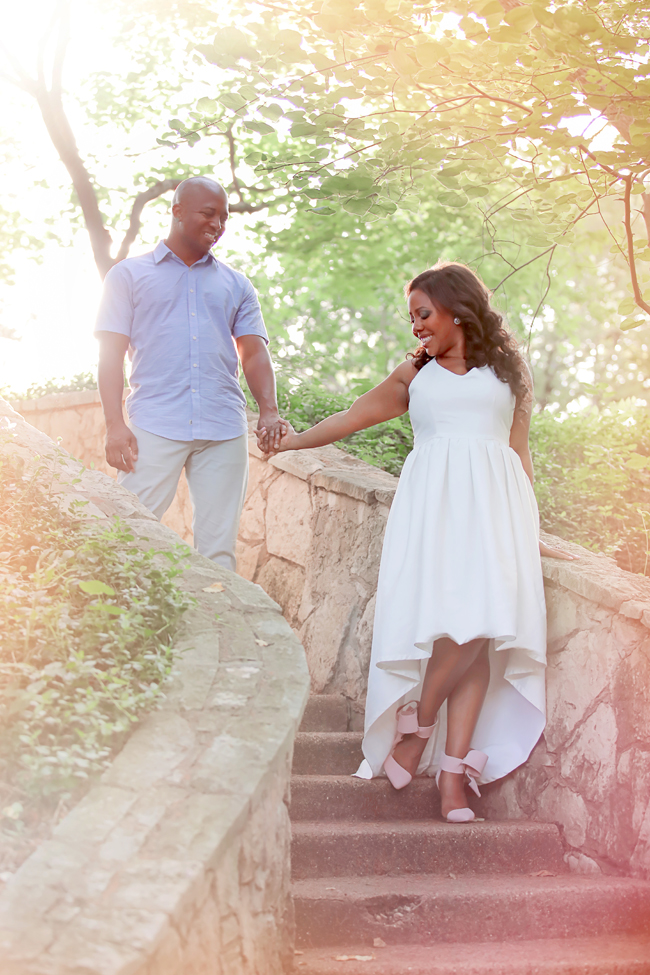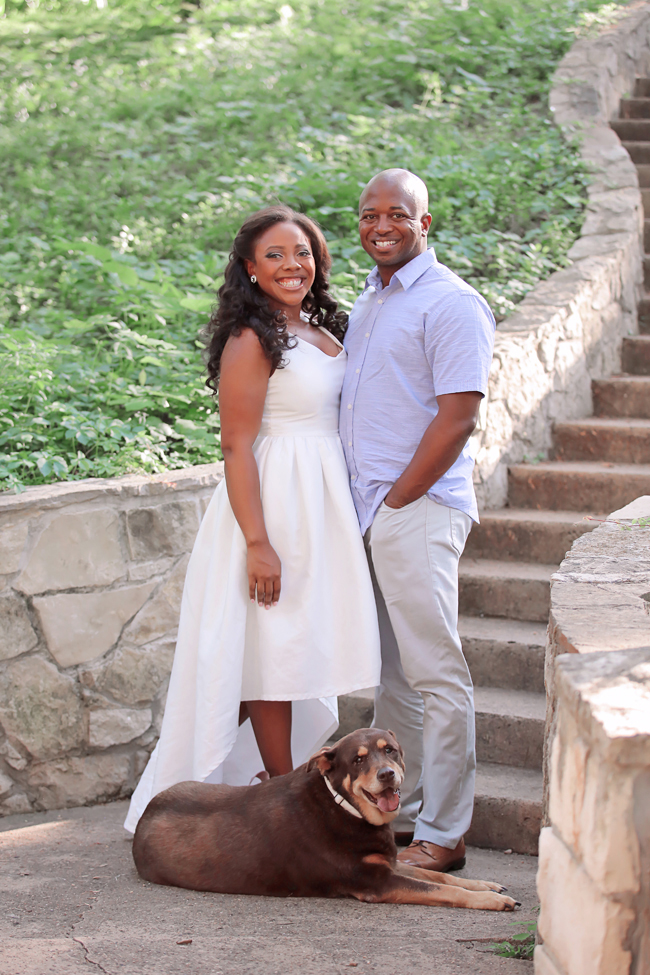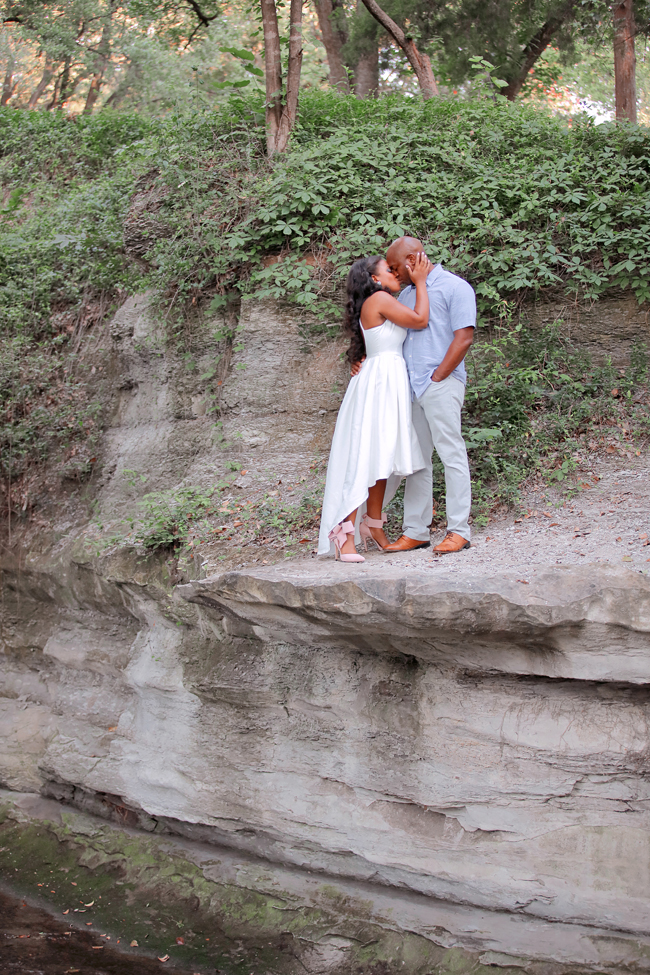 Were there any memorable moments during the shoot?
The most memorable moment from our engagement session had to be when the cork from the champagne bottle popped in Marvin's eye! We also liked having our dog in the photos, she passed away a couple of months later.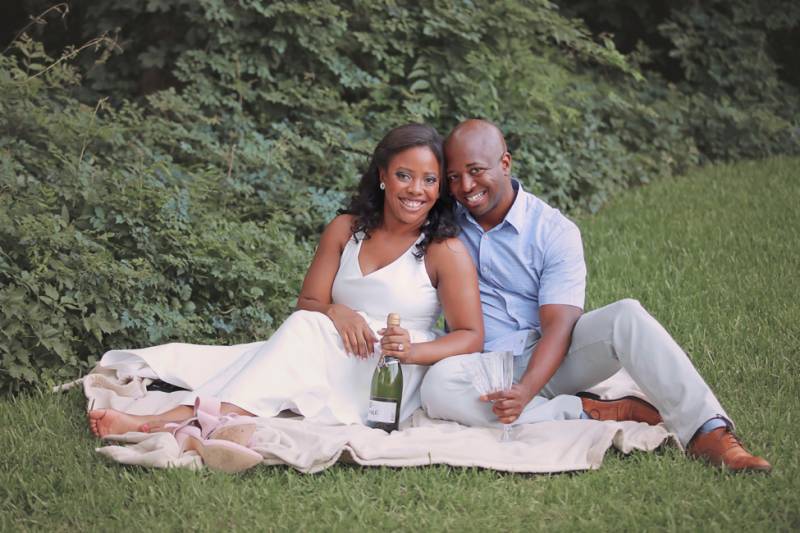 What are you most looking forward to about your wedding?
The night was perfect! We had great music and dancing with friends that night. We'll always cherish the day we became one.
Have you started planning your wedding?
We married on September 30, 2017.
Congratulations to the newlyweds! We wish you many years of wedded bliss!
Sources