For over a year now I've been coloring AND relaxing my hair. Some of you may be thinking that's no big deal but it is when you've taken a great portion of your hair from light black to golden blonde. Before telling you more about how I've been restoring my damaged hair, I'll give you a brief background about this head of hair I've been experimenting with since kindergarten.
Young Girl Playing By Herself — Image by © Royalty-Free/Corbis
I've always been interested in hair, makeup and all sorts of beautiful things for as long as I can remember. In kindergarten I taught myself how to braid my own hair. At the age of 10 I learned to work the curling iron and cut my own bangs. By the time I was 13, I'd graduated to full blown permanent hair color. Today, I'm a graduate of Jean Madeline's cosmetology program and a practicing makeup artist. Through the years, I must say my hair – thick and curling (long or short) – has been very resilient. With some understanding of hair care and my hair, I've managed to keep it fairly healthy though the chemical processing tends to make it dry and brittle.
http://hellobeautiful.com/2015/10/05/how-to-repair-damaged-hair/
There are perhaps hundreds of products formulated for dry, damaged and chemically processed hair with endless promises to restore your hair to a healthy and nourished state. While I've found some that help, I've also found they often weigh my hair down which is more noticeable with longer hair. Since I recently started wearing my hair straight again I jumped at the opportunity to try Living Proof's Restore line.
One thing many quality product lines promise is noticeable results after the first use. Bingo! Restore nailed it. Now, my hair is certainly not perfect but I love a product that proves it's working which encourages me to continue using it. Here are some of my favorite things about Living Proof Restore: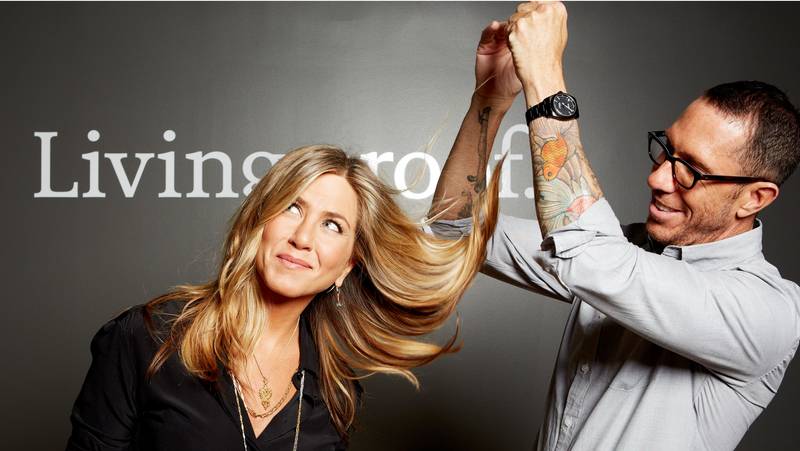 www.livingproof.com
First, I loved that I didn't have to use a ton of product especially with chemically treated hair that's more porous – or absorbs water (and product) more easily. With each product a little really did go a long way.
The conditioner is light weight and helps soften your hair without leaving a residue or build up. This will be especially important if you use heat to straighten and style your hair. You want the nourishment but it shouldn't interfere with soft hair that flows when it's styled.
I love treatments! There's nothing like that little something extra when you need it. When I first used the shampoo and conditioner my hair was still a little dry since I had recently relaxed it. I was happy when I felt how soft and silky my hair was after using the mask treatment. It glides right on to the hair and rinses out easily.
Ok! I typically shampoo my hair every 3-5 days and condition daily (because my hair never seems to cooperate without the added softness of a conditioner). So I tried simply wetting my hair before styling (for my curly days) and not using any conditioner. I must say, I'm completely impressed that my hair was just as soft and easily styled! It still felt clean and without the extra weight I'd normally feel from the product used the day before.
Last but not least, my hair feels amazing! It's short. It's straight (and some days curly). It feels stronger as I comb through it. It feels softer. I'm able to use less of my styling products. My straight hairstyles last longer. I can go just a little longer in between shampoos. I'm also getting tons of compliments on my straight hair and can feel confident straightening and coloring because I'll always be able to Restore my hair!
www.livingproof.com
Visit www.livingproof.com to find the perfect haircare products for your hair.
What are some of your hair woes?
Share your comments below or on social media @blackbride1998