Aurriel and Kofi's love story began with a direct message on Instagram in October of 2020. However, at that time, it was nothing more than friendly banter. In May 2021 when fate brought the two together at a mutual friend's game night. In that moment, when they met face-to-face, sparks ignited, and there was no turning back. Two months later, Aurriel and Kofi officially started dating, marking the beginning of what has been an incredible two-year journey filled with love and adventure.
Get inspired by their beautifully romantic engagement session, captured by A New Odyssey.
Bride: Aurriel Fenison, 28, Pediatric Resident
Groom: Kofi Agyeman, 34, Orthopedic Surgeon
Place of Residence: Los Angeles, California
Engagement Shoot Location: Pasadena, California
Wedding Date: September 1, 2024
Engagement story
After a demanding day at work, I eagerly anticipated celebrating my 28th birthday with a dinner thoughtfully arranged by Kofi. Despite my slight delay and the temptation to reschedule, Kofi insisted on a punctual start at 7pm. Upon my arrival at his apartment, I was guided by a trail of candles leading up to his balcony. Stepping outside, I was captivated by the sight of flowers and candles illuminating a framed picture of us.
To my surprise, there were small tokens of our relationship and moments that held special meaning for him, each representing a letter. As I pieced it together, the message became clear: "WILL YOU MARRY ME." At that moment, he knelt down on one knee and proposed. It was the perfect engagement, and a memory I will cherish forever.
What are you most looking forward to about your wedding?
We are very excited to have two special days celebrating our Ghanaian and American cultures with all of our friends and family and all the amazing food we will eat.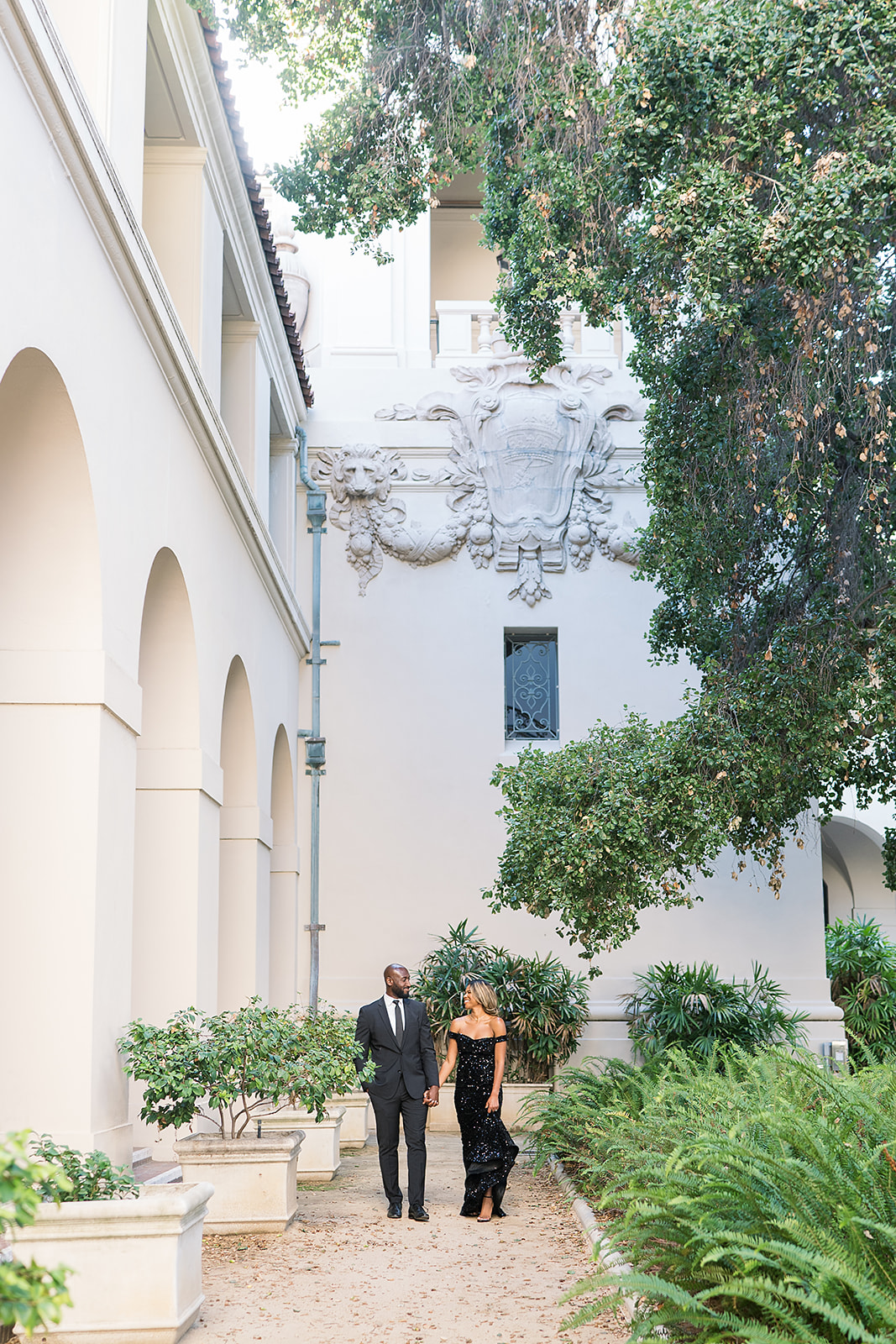 Congratulations to the happy couple on their upcoming wedding day! We wish them many years of wedded bliss.
Check out more stunning bridal inspiration as you prepare for your walk down the aisle in the summer 2023 issue of Black Bride magazine! And pre-order your print copy today.
Additional Event Information
We've featured the below wedding pros, but we don't know much about them yet. Featured below? Click here to get started.