Candice and Chris first met years ago through Candice's close friend and previous salon owner because Chris is Candice's friend's brother. One day, the two got to know each other more while they were both setting up a salon at a new location.
The couple shares more about the beginnings of their love story: "We worked non stop until the sun came up to get prepared for our inspection the following morning. We talked all night long and couldn't believe how much we had in common. We kept our chemistry a secret for a while from Chris's sisters who both worked in the salon with me at the time. They found out after we couldn't hide it any longer and have been very accepting!"
Just before their flight to Mexico, Chris proposed to Candice, and upon their return home, he sent her on a fun scavenger hunt to reveal the exciting news that he had planned a surprise engagement session, captured by Ariel Enid Photography!
Bride: Candice Morrison, 34, Salon owner/ Stylist and owner of Candy Forever Hair
Groom: Christopher Morrison, 36, Construction Electrician
Place of Residence: Columbia, SC
Engagement Shoot Location: Charleston, SC
Wedding Date: Undecided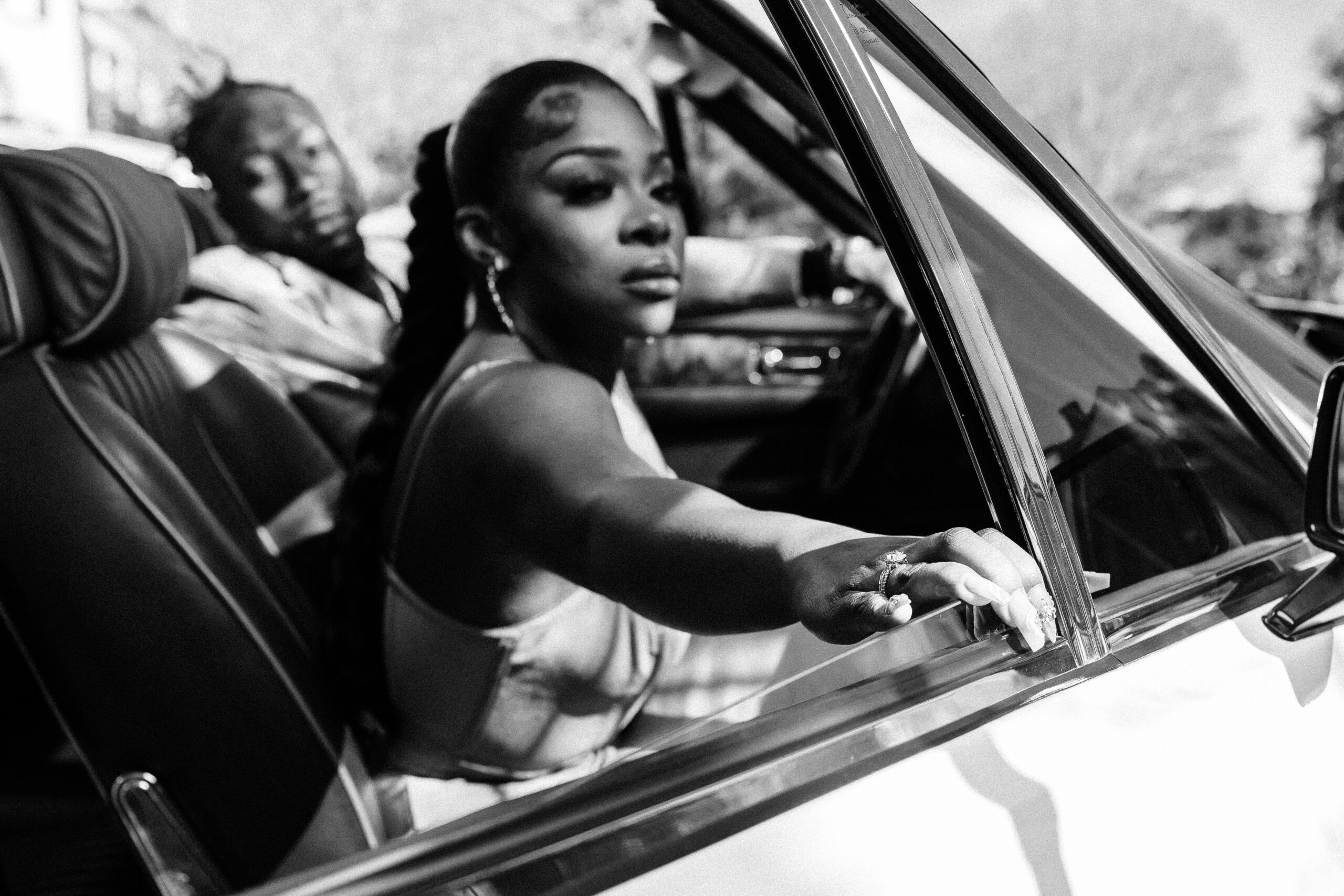 Engagement story (please tell us the story of your engagement proposal and your most memorable moments)
I always knew she was the one I was going to marry. I started to put everything in full motion about a month before we went on vacation to Cabo. I was going to Charlotte to pick up my son and walked into a jewelry store to look at some rings. I did not plan on buying a ring that day, but while looking suddenly something came over me and said, "Why wait." I knew then that God gave me his blessing to marry her. I bought the ring and then immediately got in touch with my sister and her closest friends to help me plan a surprise proposal.
About 4 or 5 days before the proposal, her friends told me that Candice knew something was up. In an attempt to throw her off I came up with another plan. The day of our trip, we were at the gate waiting for our flight to board. Then the attendant at the door of our gate asked for my fiancé to report to the gate desk due to her passport being invalid. She panicked and nervously walked to the gate. The attendant scanned her passport and then printed a new boarding pass that read "Will you marry me?" It also said Ms to Mrs Morrison Airlines.
However, she didn't look at the boarding pass because she's rushing back to us so fast that she almost walks past me down on one knee. I caught her attention while on bended knee and the diamond ring in an open box. The flight attendant politely cut off my proposal to hand me the intercom to do it right. I asked her if she would make me the happiest man in the world by being my wife. She said yes!
Were there any memorable moments during the shoot? The most memorable moment of my shoot was seeing my fiancé dressed to impress for the first time. The chemistry between the two of us is already impossible to hide but I couldn't take my eyes off of him. I thought to myself, "Wow, this is my husband."
What are you most looking forward to about your wedding? I'm looking forward to celebrating forever with the love of my life with everyone we hold close.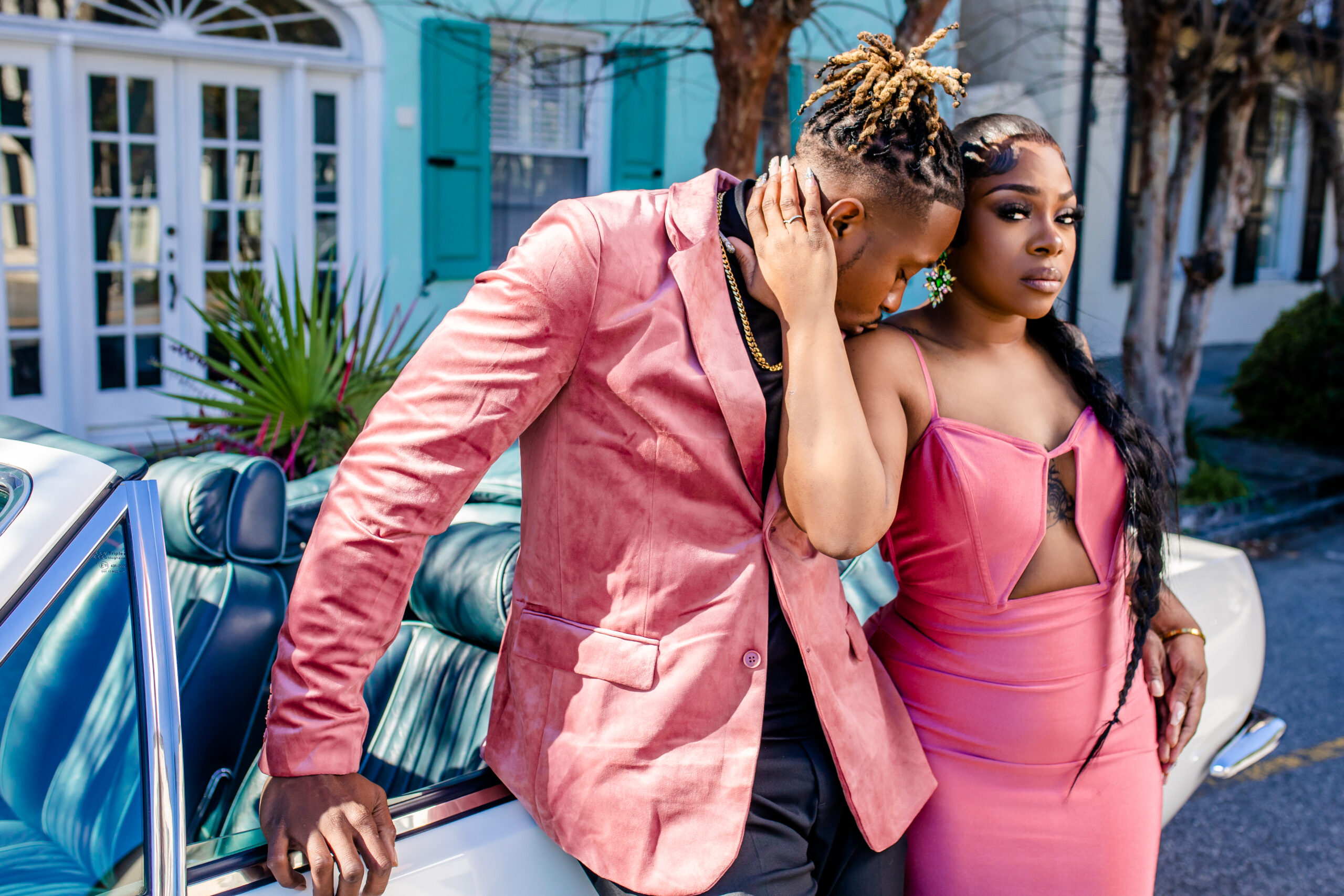 Congratulations to the happy couple! We wish them many years of wedded bliss.
Additional Event Information
We've featured the below wedding pros, but we don't know much about them yet. Featured below? Click here to get started.