We couldn't do a 2016 spring/summer fashion piece without include some of your favorite trends for men. Here are some of our favorite spring/summer fashion trends for men.
Safari Ride
Urban safari can be seen all over the runway this year for men's spring/summer trends. Urban Safari refers to the fashion-forward trousers, field jackets and dress shirts equipped with double pockets. Popular colors for this trend includes dark green, khaki/tan and dark brown.
Calvin Klein
Layered Jackets
Another trend, which is a little more fitting for early spring then summer is the layered jacket look. Some styles you will see is a fitted jean jacket with a bomber or cargo jacket on top. You will find these trends in the top colors for men this season: green, khaki, dark brown, grey and beige.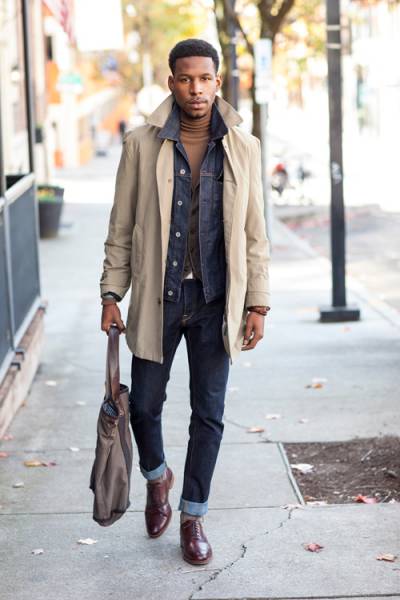 theidleman.com
Cuban Elements
A summer trend that never seems to fade is the infamous Cuban collar dress shirt. According to FashionBeans.com, the Cuban collar dress shirt is a must-have for men this season. The shirt made it's fashion debut in the 1950s and are known for being light and breezy. These classy shirts will keep you cool on those hot Miami summer nights. The Cuban collar shirts can be found in all colors and patterns.
reiss.com
asos.com
reiss.com/asos.com
reiss.com/asos.com
What Spring fashion trends are you loving?
Share your comments below or on social media @blackbride1998!