While attending the same church growing up, Kierra and Jordan always knew of each other. One night at bible study, Kierra asked Jordan's sister-in-law about him. After his sister-in-law told him that Kierra asked about him, Jordan decided to make a move by approaching her, and the rest is history! A year after tying the knot in an intimate wedding ceremony, the lovely couple had a joyous and star-studded celebration of love in Kierra's hometown city of Detroit. See more from their stunning day previously featured in the summer issue of Black Bride Magazine, and captured by Bridal Suite member, YNOT iMages. 
Bride: Kierra Sheard-Kelly, 34, Gospel Artist
Groom: Jordan Kelly, 31, Entrepreneur & School Culture Facilitator
Photography by: YNOT iMages
Place of residence: Canton, MI
Wedding date: December 11, 2021
Wedding location: Westin Book Cadillac Detroit, Detroit, MI
Wedding theme/motif/inspiration: White and dreamy. My grandmother had a dream that I was married before she passed, and she loved butterflies. They represented her evolution and ours. Also, the white and creams were always my mother's choice of home décor.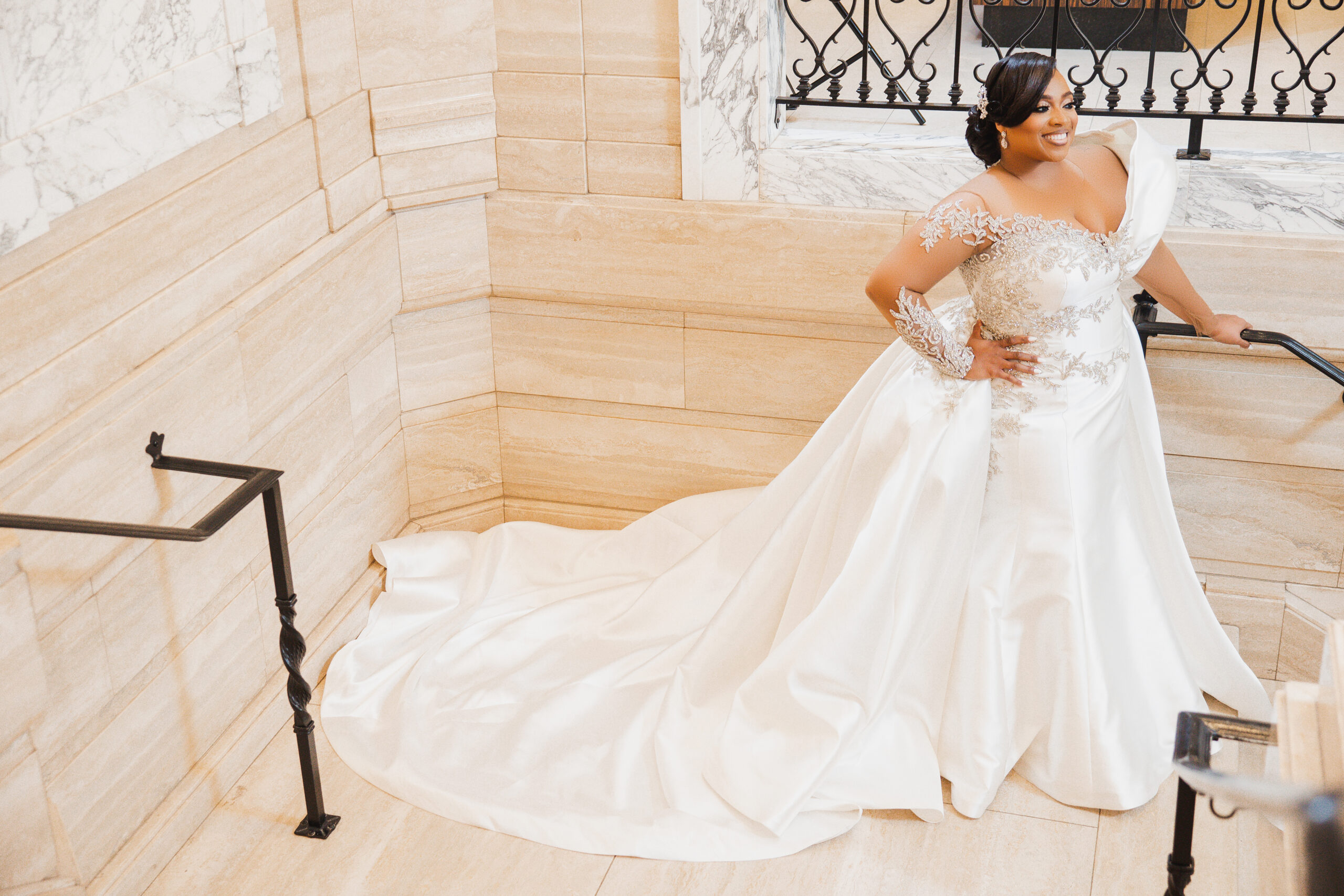 Briefly tell us about your wedding experience and how the both of you felt on your big day. Include your most memorable moment.
It was beautiful having family and friends there who supported our union and our commitment to each other. From our favorite songs to our favorite artists, it was like our own personal concert. It was really special, and the décor added to the ambience. We thoroughly enjoyed it all!
Wedding song, explain choice for song:
Stevie Wonder's "These Three Words". Jordan chose this song in our early dating days, and a saxophonist played it at our engagement dinner. It was only fitting that we played it at our wedding. We added Richard Smallwood's "Trust Me" because we met each other after having completely trusting God and following His guidance on relationships and love.
What are you most looking forward to as a married couple?
The support that is always there and growing old together. The prayer time and having God at the center of our marriage. Traveling together and growing in wellness, spirituality, and financial health. Building a legacy and choosing bright futures for our children and being submissive to the will of the Lord. We look forward to encouraging others to remember the light and beauty that comes with companionship even with the challenges we may face.
Advice for a Bride/Groom on their wedding day:
Jordan: Marriage is a lifetime commitment. We are taught to love our bride as Christ loved the church. I now understand that it means to love unconditionally without judgment and with compassion, patience, hope and faith.
Kierra: Love and serve your groom and know that your reward comes from God first, and your hubby. Address your challenges knowing that everything isn't only physical, but some are spiritual and generational. Marriage has everything to do with selflessness.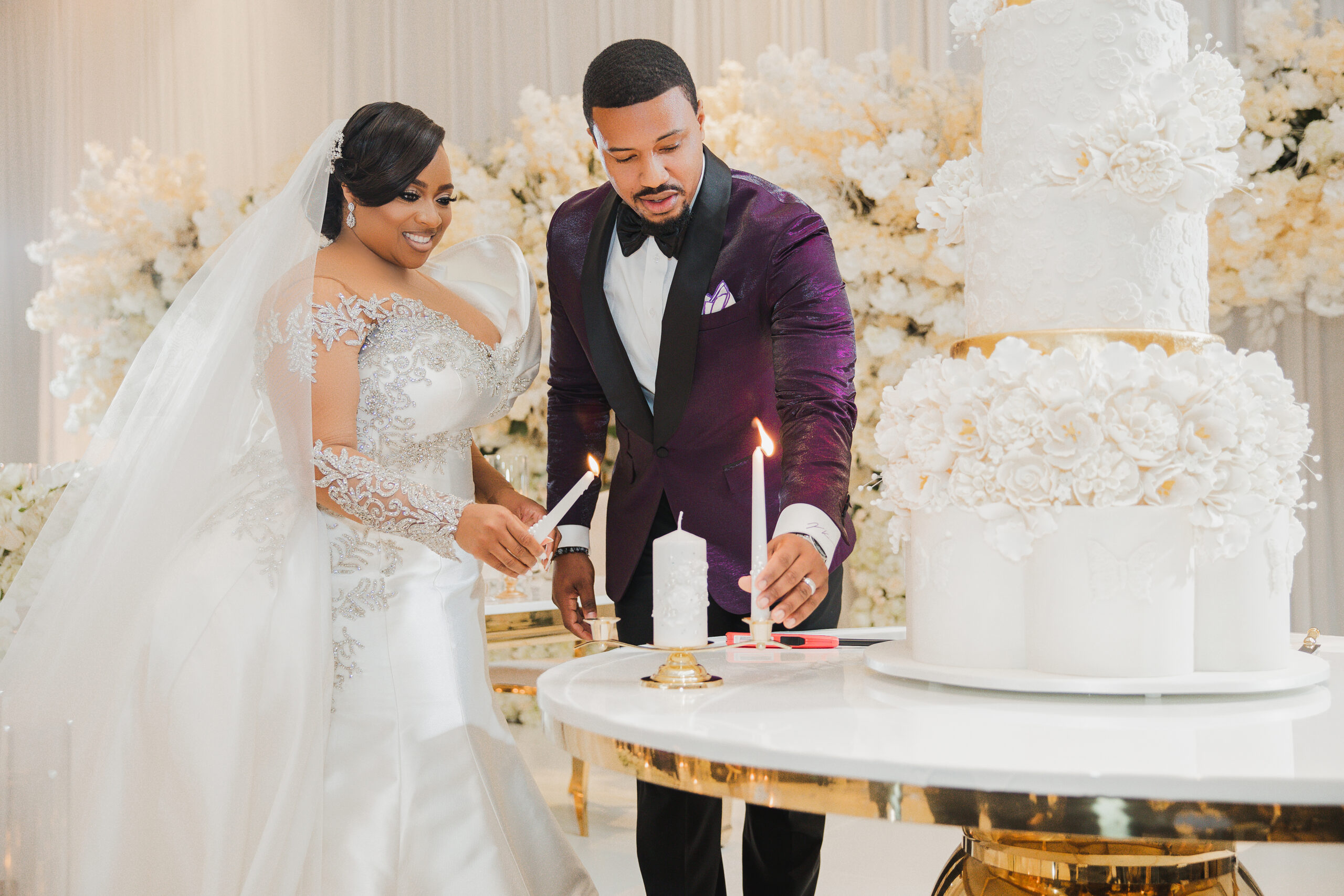 Congratulations to the happy couple! We wish them many years of wedded bliss!
Additional Event Information
We've featured the below wedding pros, but we don't know much about them yet. Featured below? Click here to get started.