No matter what you may have heard, classic vintage glam never goes out of style. If you're looking for elements of retro inspiration for your engagement photo session, this shoot is for you! There's nothing quite like old-world charm and sophistication to accent a couple's romantic love story. We're totally in love with the black, white, blue, and emerald green color palette reflected throughout the vintage 1940's outfits of the models. The 1990's hip-hop vibes found in the second look is vibrant and super fun!
Here is what photographer, Akintayotimi Photography had to say about the vision behind creating this shoot:
"As a wedding photographer, I'm used to modern day styled engagement sessions which I absolutely love, but I often wondered what it would be like to take a modern lens and view the styles of the past. Immediately I reached out to two of my favorite vendors in the world, who I knew would be able to help make this shoot successful. We made a mood board and began bouncing ideas off each other. We then reached out to two amazing friends/models to help us bring this to life."
Shoot location: Maryland, United States
Shoot theme/motif/inspiration: Retro Vintage 1940's & 1990's look
Color combinations: Black, White, Blue, Emerald Green
Favorite detail: The gloves & the hat
Vintage '40's Style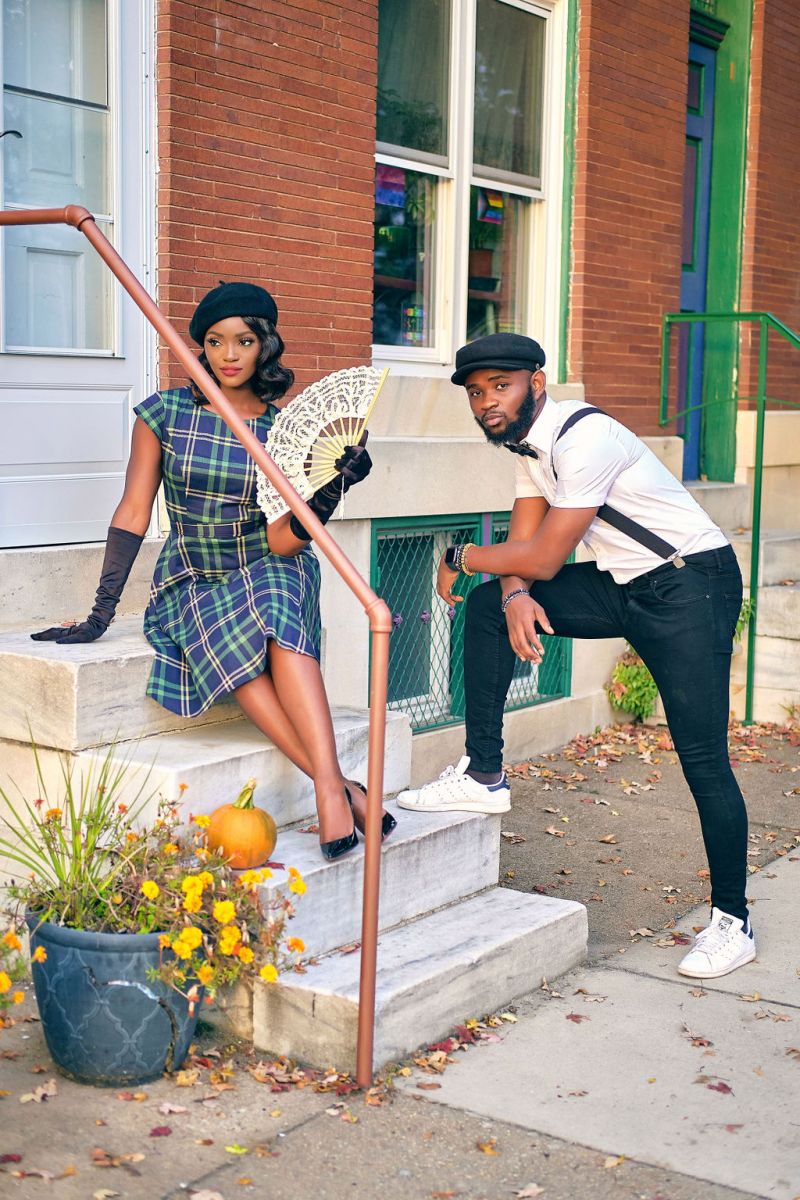 '90's Style
We are in love with this gorgeous styled shoot! Tell us your favorite detail in the comments below!
Sources
Akintayotimi Photography|Howard Street, Baltimore|Dolled by Nueye|Makeup by Ashabee|Prince|Ralia|Amazon