Faith and Ayo attended the same university, but never spoke to one another. In 2012, they would meet at a photo shoot where Faith was the model and Ayo was behind the lens of the camera. However, it was not until five years later in 2017, when the two decided to give love a try and the rest is history! Read more of their love story and check out the details of their sultry engagement session in Lagos, Nigeria captured by B Lawz Studios.
Bride: Faith Bazuaye, 30 , Human Resources Assistant
Groom: Ayo Olugbewesa, 32, Photographer
Place of residence: Lagos, Nigeria
Engagement Shoot Location: Old Secretariat , Lagos Island. Lagos, Nigeria
Wedding date: April 8, 2021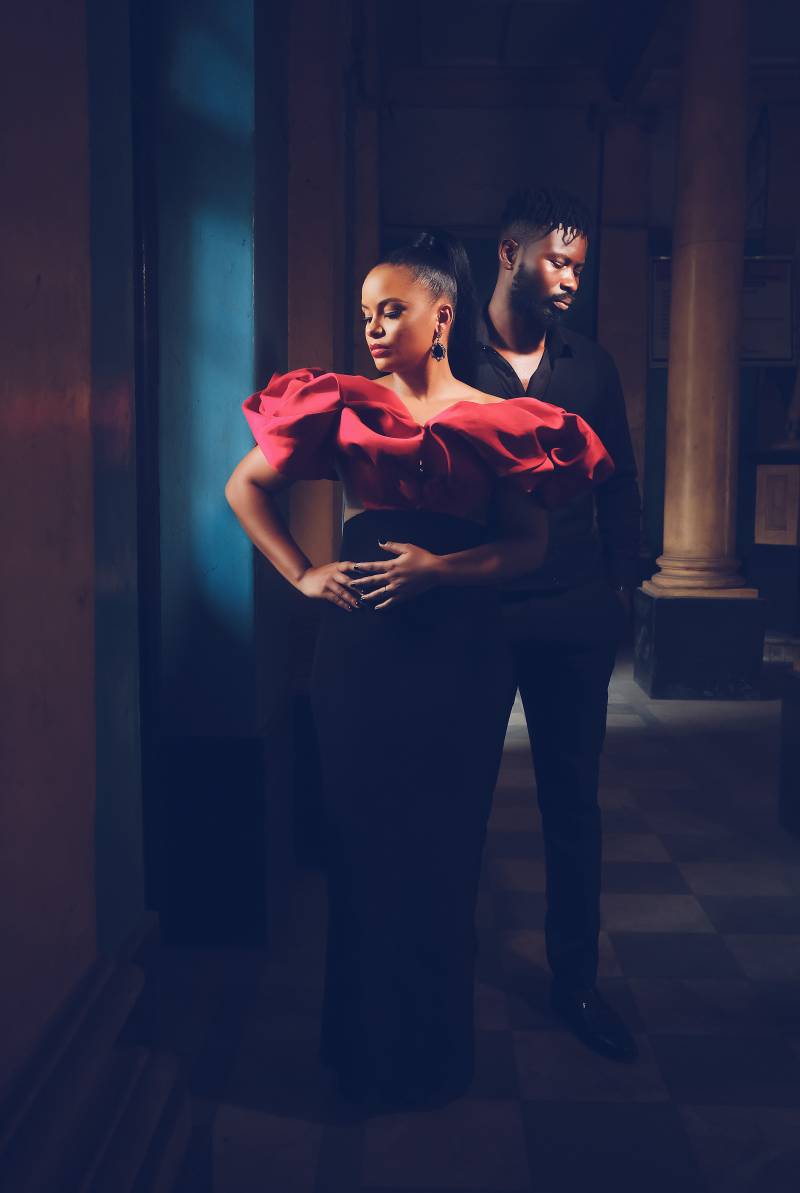 Engagement Story:
On August 28, 2020 Ayo told me that we were having a photo session and he had booked me as the mode. To my surprise when I walked into the venue of the proposed photo shoot, I saw friends and family smiling and there were flowers everywhere. I was shocked! Then, there was Ayo on his knees with a ring in his hand. I couldn't stop crying. I cried when I said yes, and I was still in shock afterwards.
For the Groom: Walk us through the behind the scenes of creating this special day:
I wanted a do over on the first time we met, back in 2012, I was a bit cranky on set of a photo shoot, I blamed the fashion designer for the set not being up to par and Faith thought I was very rude. I figured this would be the right chance to rewrite our history.
I told Faith that we were going to shoot a fashion look book. I got a fashion designer to contact her , we set a date and paid her for the session.
Meanwhile, I went to meet her dad to get his blessing to marry her. I called her brother and let him in on the plan so that he could help keep the plan on track in case she started figuring it out. I booked a restaurant for that evening, got flowers and music, and we patiently waited for my queen to arrive.
What makes your love special?
We can't spend time away from each other. We literally watch the clock until the next time we see each other. There is no pretense with us. We are honest with each other.
What was the theme of your shoot?
Eclectic. Our photographer suggested that we shoot in a quaint building and we had planned earlier to wear vintage outfits, but our stylist said that chic outfits would work perfectly with the location.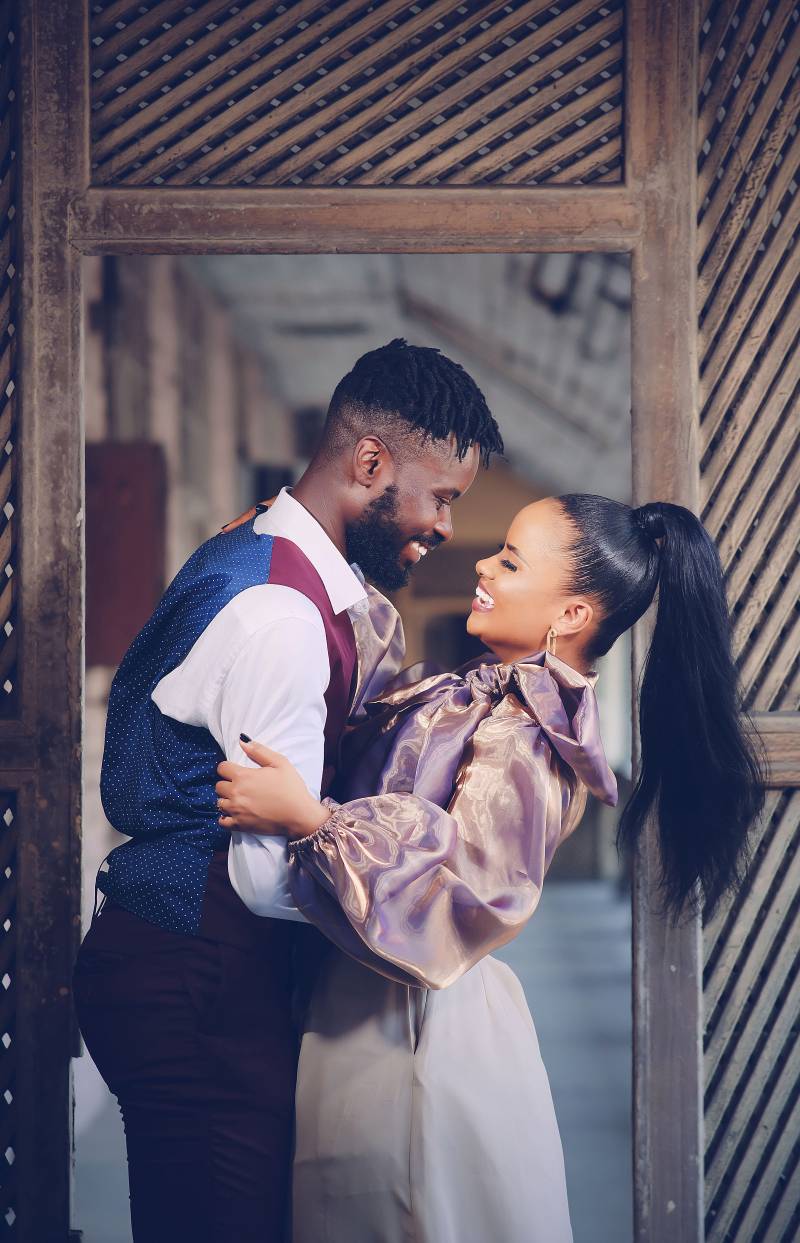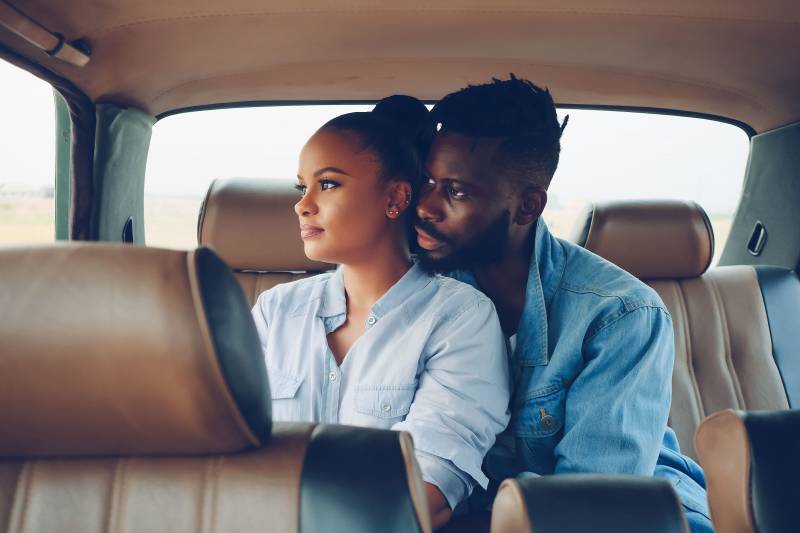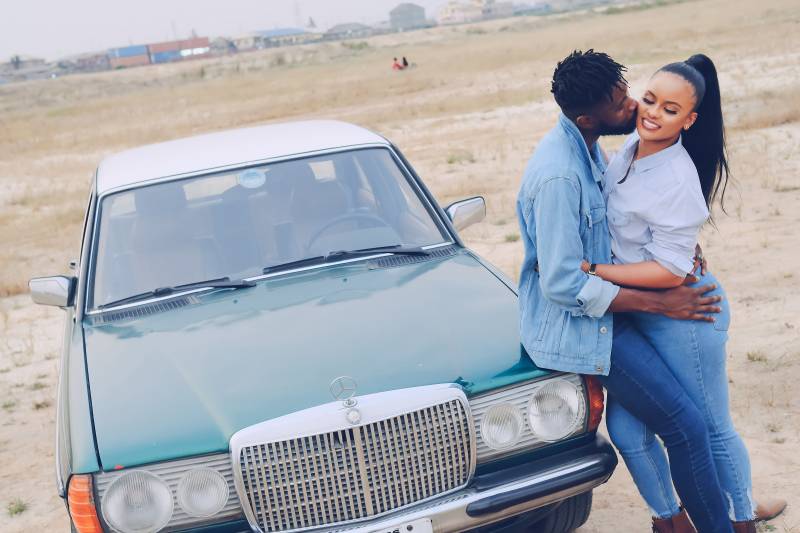 What are you most looking forward to about your wedding?
To be honest, every moment with him. I want to cherish every moment together . Just the two of us. The truth is weddings in Nigeria are sometimes very hectic, you can get easily distracted by simplest things. So we have chosen to create a bubble where nothing would distract us from enjoying our day .
Also I don't want to miss his expressions to the events at our wedding. See, Ayo is very expressive. Someone can say something very funny and you would expect him to laugh out loud but there is this look at the corner of his eyes that shows if he is truly having a good laugh.
Have you started planning your wedding?
Yes, we are having an intimate wedding. Usually in Nigeria, the possibility of having a huge wedding (guest list) is very high because of family affiliations and social networks.
We are grateful to have friends in the wedding industry, which has made it easy to get the right vendors to work on our dream wedding.
Congratulations to the happy couple! We wish them a fruitful marriage and many years of wedded bliss!
Sources