In 2016, Amanda and Omari met at an event they were invited to by a mutual friend in New York City. After the event, they followed each other on Instagram and kept in contact but had no expectations of it going any further because Amanda lived in L.A. and Omari resided in New York at the time. In January of 2017, they could no longer ignore how they felt and the two decided to enter into a long-distance relationship. After a year, Amanda was able to get transferred to NYC for work and ever since then, their chemistry has been unmatched. Check out their fairy tale proposal in Brooklyn!
Bride: Amanda Stewart, 32, Product Marketer & Fashion Designer
Groom: Omari White, 30, Editor & Multimedia Journalist
Place of residence: Brooklyn, NY
Engagement Shoot Location: Brooklyn, NY
Wedding date: TBD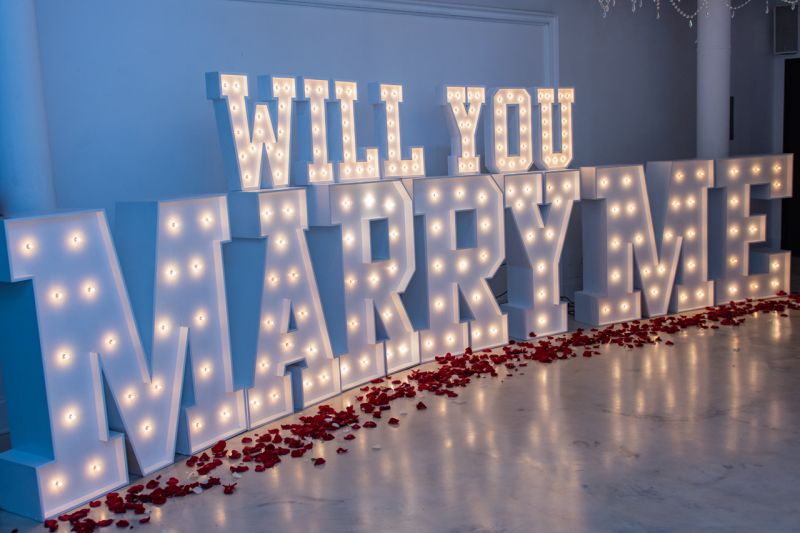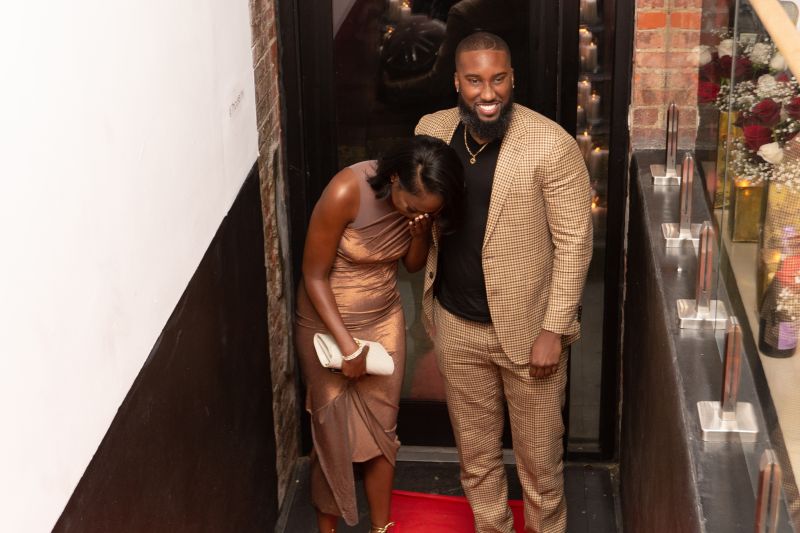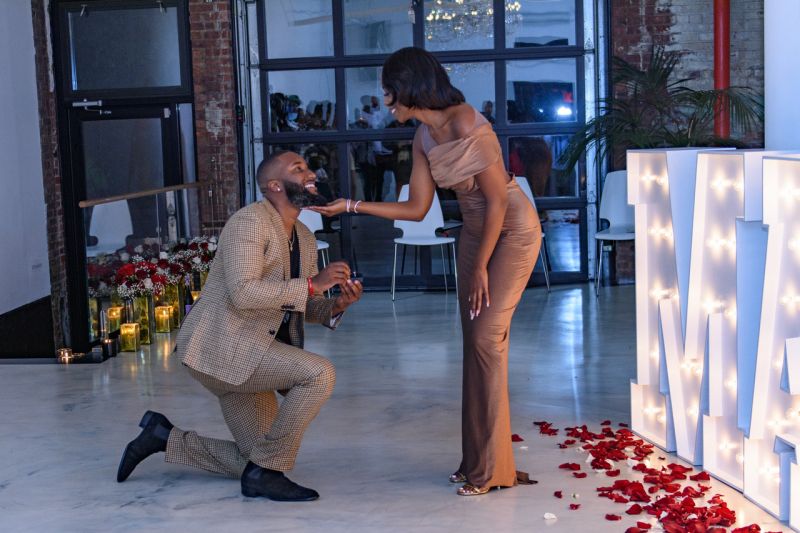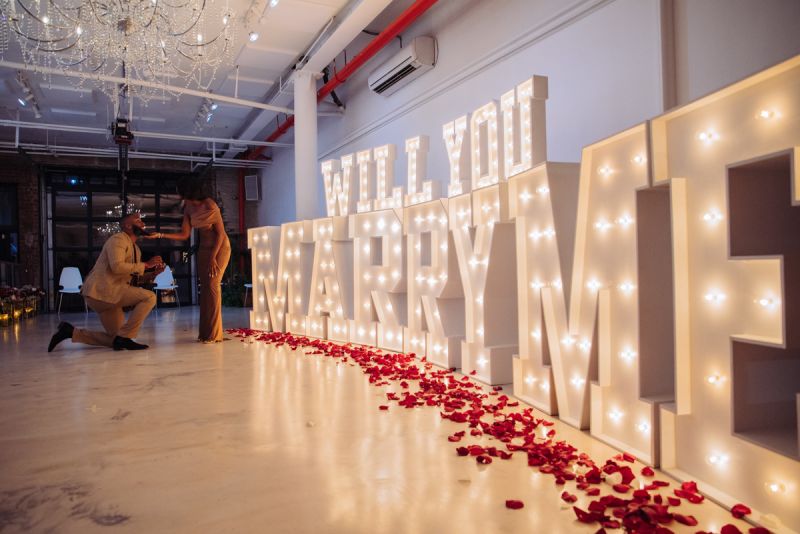 Engagement Story:
The engagement proposal occurred as a second surprise gift from Omari for Amanda's birthday. On the day of the proposal, the car service picked up the couple and they made their way to Ocean Prime Restaurant in the Midtown area of New York City. After amazing conversation over an exquisite lobster tail, salmon, and cocktails, it was time for the big moment to happen as the car service picked them up and took them to the second location. The pair walked into the venue and blasting out the speaker was Snoh Aalegra's "Find Someone Like You" with a few of their closest family members and friends in attendance. Omari was able to deliver his speech and successfully get down on one knee, and the rest was history.
For the Groom: Walk us through the behind the scenes of creating this special day
After long talks with Amanda's sister, who was also the event planner for this wonderful surprise, we were able to secure the venue as well as everything needed to make this moment special. Her close family and friends did an amazing job keeping it a secret. Her sister did an absolutely amazing job creating the decor and mood for this amazing moment in such a short time frame. The only stressful part about the moment was setting up a virtual Zoom Conference call for the people who couldn't make it. I volunteered myself to be the host so I had to sneakily give people access into the room to tune in while being completely quiet and maintain Amanda's attention so she would not suspect anything.. Thank God, she also read her horoscope that day and it told her she needs to chill and let everything play out!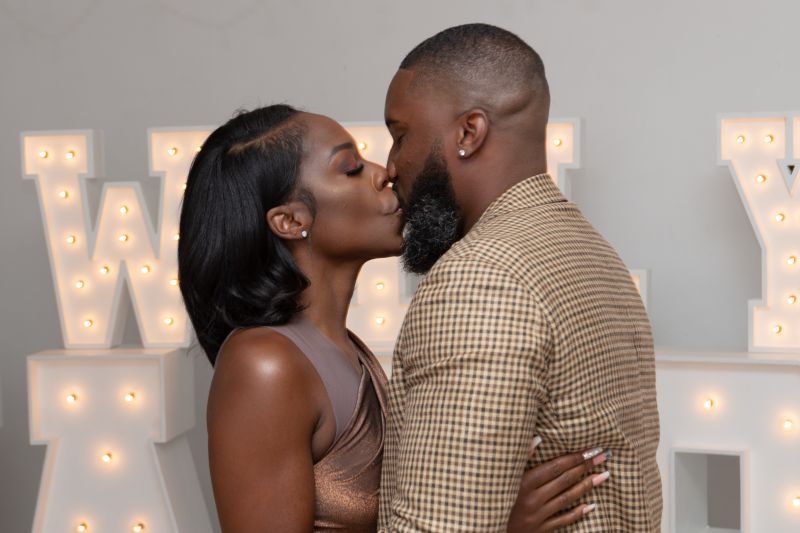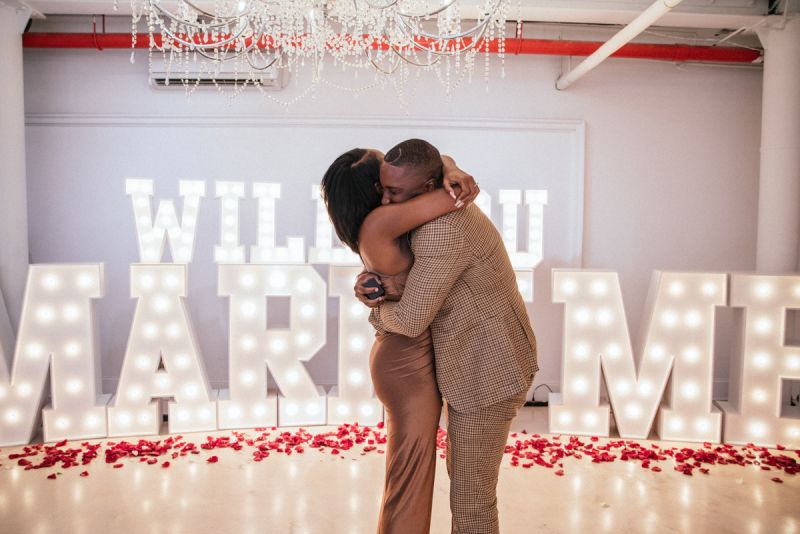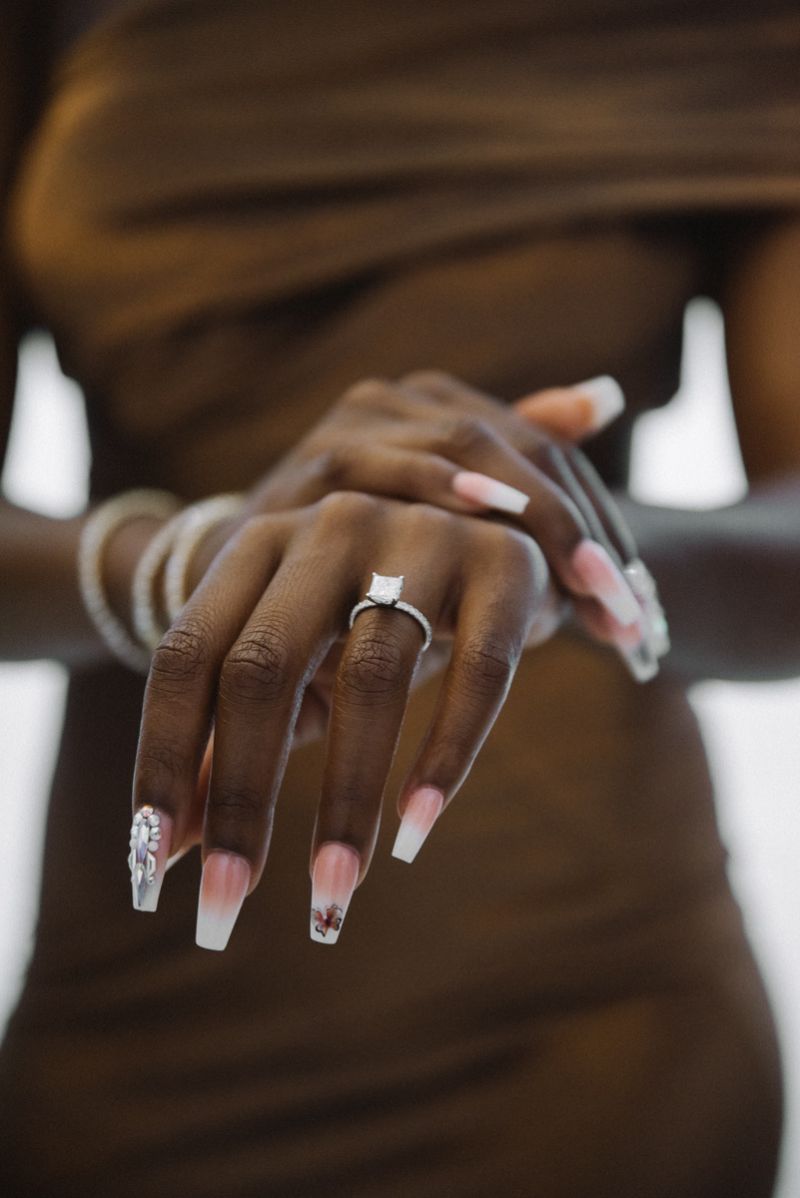 What makes your love special?
Our love is special because we have a chemistry and a bond that cannot be broken. The ability to be open to learn something new about one another as well as continue to do whatever it takes to put a smile on each other's face is something that we truly think is special. We believe that the moment we mastered each other's love language and started to love without limits, it created a different kind of intentional love for us and it's been an amazing ride!
What was the theme of your shoot?
Black Opulence is Black Love. Even though it was a surprise, I had that in mind prior to her arrival.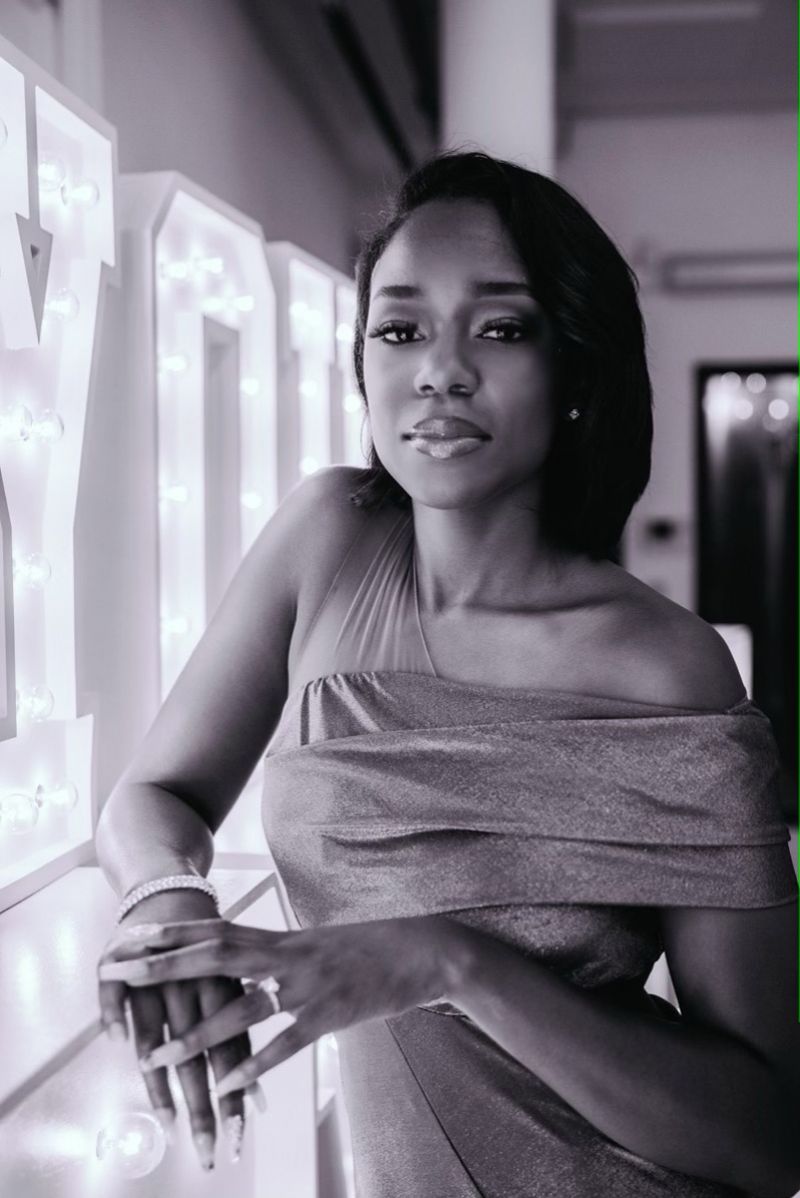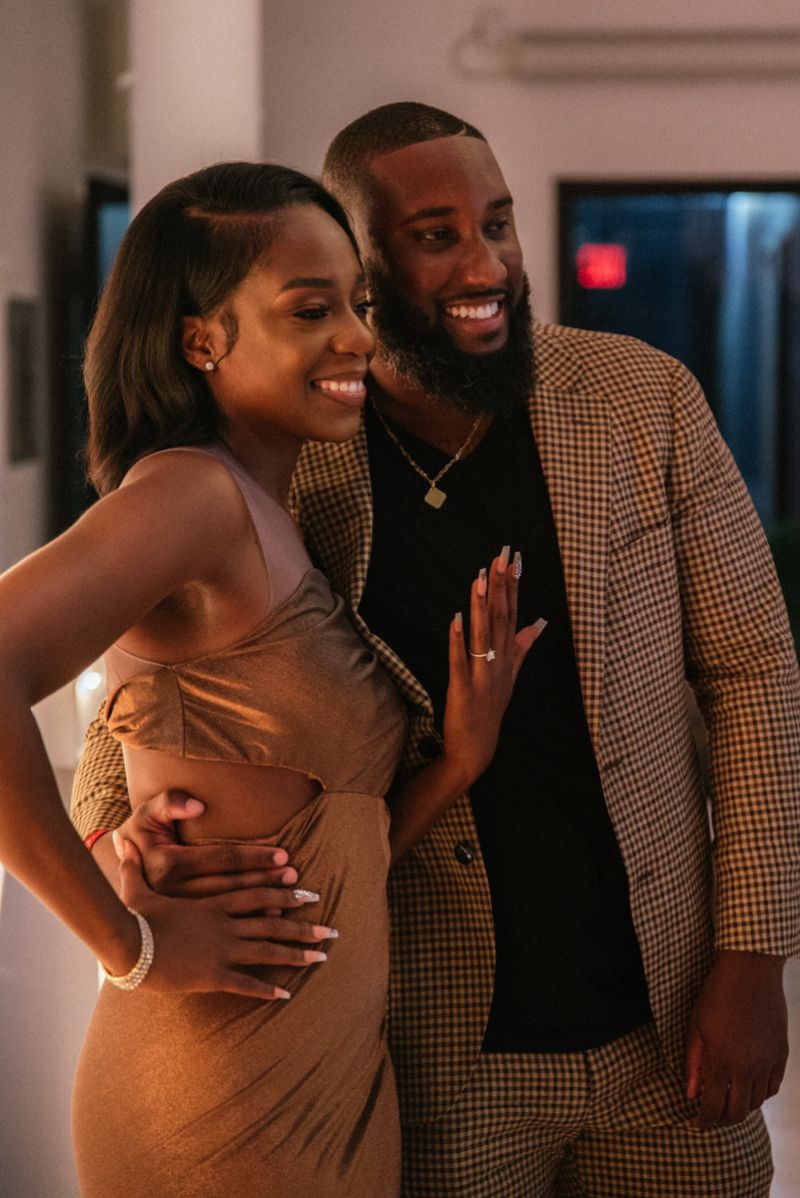 Were there any memorable moments during the shoot?
Some memorable moments from the shoot is when I popped the question to her in front of the 'Will You Marry Me' signage, her crying at the door entryway as she walked up the red carpet, the beautiful ring 'shot and the shots after she said YES.
What are you most looking forward to about your wedding?
We look forward to a life-changing celebration of bringing together our families and sharing our love with them.
(Omari) I look forward to seeing Amanda in her white dress; it will be simply breathtaking seeing her beautiful brown skin in white on the big day.
(Amanda) I look forward to seeing Mari's bright smile as I walk down the aisle and become Mrs. White!
Have you started planning your wedding?
Yes, we've started planning out who we'd love to be there, taking it a day at a time so we don't overwhelm. We both know it's going to be a process but it's going to be well worth it.
Congratulations to the happy couple! We wish you a fruitful marriage and many years of wedded bliss!