Edna and Eric met while he was visiting the church she attended. This was in October 2015. And, unbeknownst to Edna, Eric had visited the church many times before, driving 100+ miles each way. He kept visiting because he had his eye on Edna for months. They courted for two years and eleven months before they became Mr. and Mrs. Ryles. On their wedding day, Edna and Eric celebrated with a fun and colorful ceremony and reception at The Greystone Estate in Ballground, Georgia. Check out their vibrant affair, captured by our Black Bride Bridal Suite Member LaJoy Photography.
Bride's full name, age, and occupation: Edna Nore, 37, Health Insurance Specialist
Groom's full name, age, and occupation: Eric Ryles, 35, Technology Advisor
Place of residence: Atlanta, Georgia
Wedding date: September 30, 2018
Wedding location: The Greystone Estate, Ballground, Georgia
Wedding theme: Hebrew-inspired, rustic elegance with colorful florals.
Honeymoon Destination: Stateside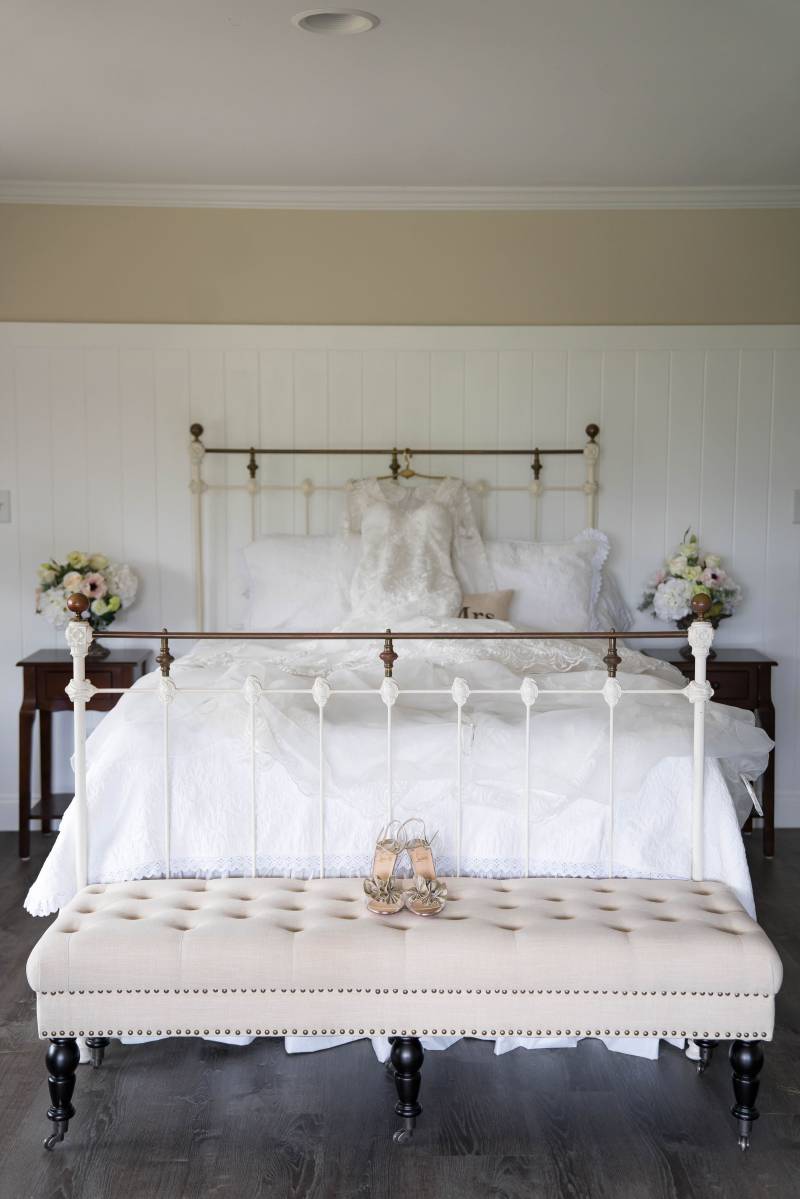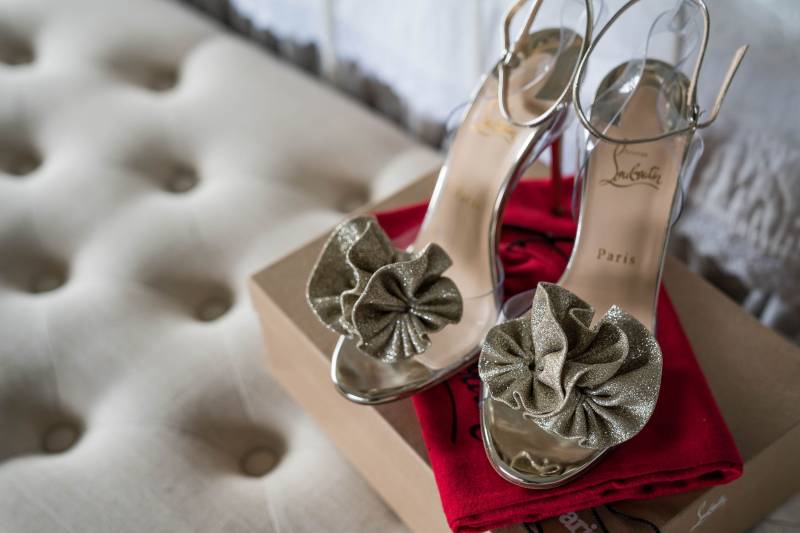 Engagement story:
Eric surprised me with a date at a local restaurant I had never visited in December 2016. I thought it was nice of him especially since that day was his parents forty-second wedding anniversary. When I arrived at the restaurant, the waiters and servers were acting strange, but I didn't catch on. When we got to our table, I noticed it was very different from the others. It had a white table linen on it with flowers, candles, tealights, champagne glasses and gift boxes. When I turned around to ask Eric what was going on, he was down on one knee. His mom and cousin had come to the restaurant early to set the table before we arrived and had videotaped the whole thing.
Your most memorable moment:
The first look!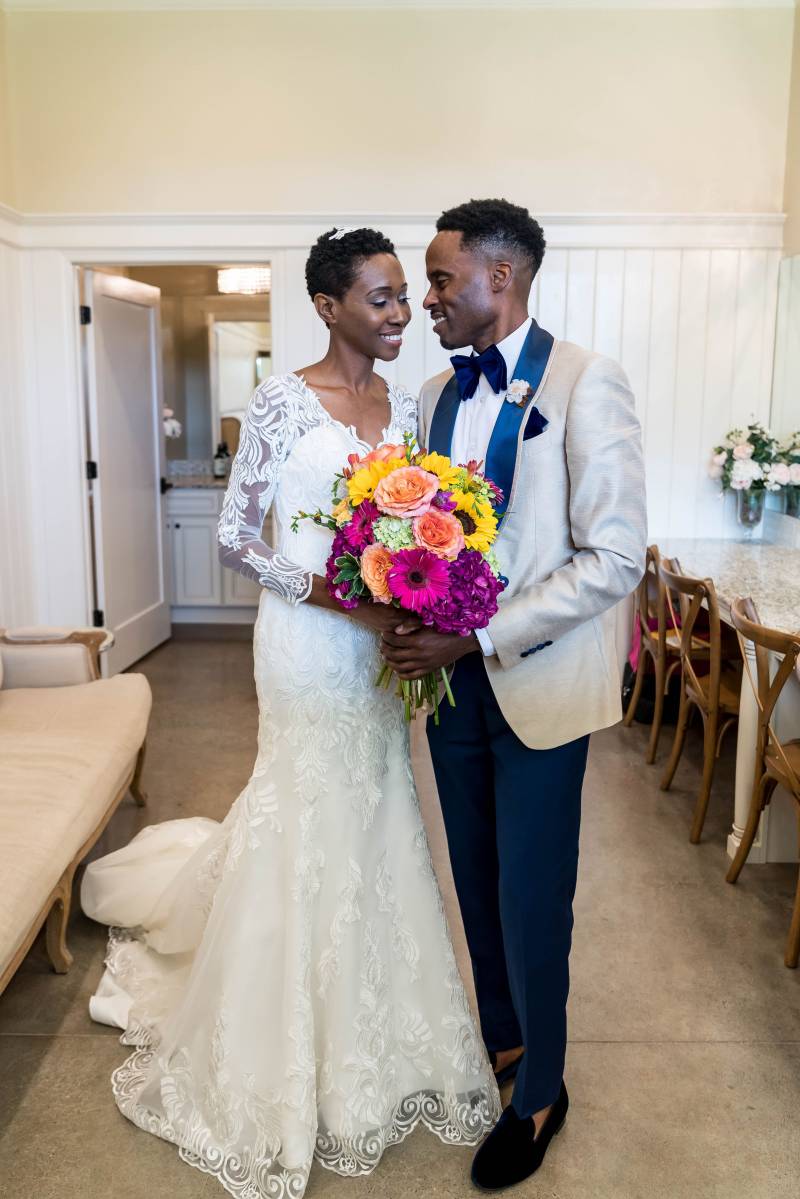 From the Bride:
The wedding day arrived and I was both excited and anxious. I was most looking forward to seeing Eric, of course. I was anxious mostly because Eric wanted to be surprised about the wedding decor and I didn't know how my vision would turn out. My wedding day was fabulous! I felt like a queen!
There were so many priceless moments. I started shaking after I looked into the mirror to check out my makeup and dress. I did keep it together after my dress slightly tore before the ceremony. My eyes welled up in tears when I saw Eric at our first look. He was stunningly handsome and would soon be my husband. He had his tux custom made, so I had no idea what it looked like until then. I was really surprised and pleased.
After that, I was blown away by the decor and colorful florals at the altar and at the reception. Simply put, I was happy! Everything turned out beautifully, from the ceremony to the send-off; and hubby was also very pleased. If I could relive my wedding day again, I would.
From the Groom:
Surprisingly, I was not nervous on wedding day. I was just so happy to be marrying my best friend. So, I was counting down to our first look and vows. I also wanted to see her wedding vision come to life, which included splashes of mine. Early on in the wedding planning process, I told my bride that I wanted to be surprised. On occasion, she did ask my opinion about certain things. So, I did not know what to expect.
I'll never forget our first look. When I saw my bride, the joy in my heart and mind were expressed through the tears that were streaming down my face. She was beautiful and I was speechless. Even though I had seen my bride during the first look, seeing her walk down the aisle with her parents was a surreal moment. The tears started to flow again. She would soon be my wife. I was so happy!
Before the reception, we both were taken into the space before the seating of our guests, I was again speechless. I told Edna I wanted to be surprised and I was. Every detail was unique and reflected us. I knew I had married someone very special and one-of-a-kind, and I was happy. I enjoyed every aspect of my wedding day. I am most thankful that I got to enjoy it with the wife I prayed for.
What makes your love special?
Our individual and united walk with the universe's higher power along with our shared spiritual beliefs is what makes our love special. We understand that we cannot give what we don't have and we cannot understand what love is and how to love if we first don't have our own relationship and daily bond with our Creator because 'He is love.'
We are learning daily from Him on how to love each other unconditionally with principles based on His word and not emotions. We strive to be active participants in this learning process because we made a covenant not only with each other but with the Most High.
Favorite wedding detail:
We say everything! If we had to choose two favorite details, it would be the floral centerpiece for the bride and groom table and the coordinating settee.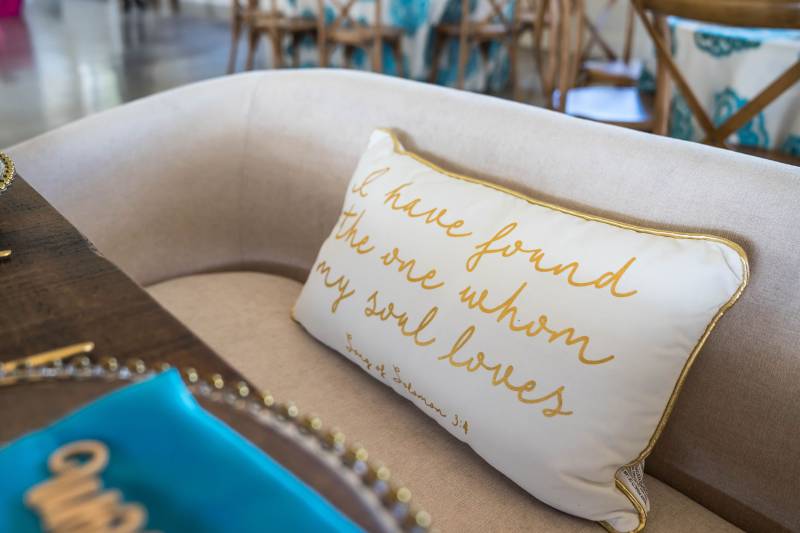 Wedding song:
"Yes" by MusiqSoulChild. We chose this song because no matter what happens to either one of us, our love for the other will not diminish. It will only grow.
What are you most looking forward to as a married couple?
We look forward to growing old together, traveling the world, and making a positive impact on others.
Advice for a Bride and Groom on their wedding day:
Do not allow any negative thoughts to enter your mind on your wedding day and do not accept anyone, whether family, guests, or vendors, to bring any negative vibes into your day. Be positive, even if minor things happen. You only live your wedding day once. So, enjoy each other and have fun! Begin your marital journey together with a happy and positive attitude.
Congratulations to the happy couple! We wish you many years of wedded bliss!
Sources
LaJoy Photography|The Greystone Estate|Demetrios Brides|Princessly|Miguel Wilson Couture|Southern Sweets Bakery|Cafe Sunflower|PSWeddingsandEvents|Laurel Robinson of Vision Expressions|DJ OneNate|Ashley White of A. Nicole Artistry|TinaEverhart of Fabulous Fox Designs|Shimmering Ceremony|TheSweetDahlingsCo on Etsy