Rasheda and Daniel were introduced through mutual friends in 2014. But they didn't officially begin dating until the fall of 2016. Three years later, and now this pair ready to walk down the aisle. Take a look at their elegant city engagement session in Jackson, Mississippi, which was captured by the talented Coriss Watson Photography LLC.
Bride's full name, age and occupation: Rasheda Jordan, 39, Nurse Practitioner
Groom's full name, age and occupation: Daniel Williams, 46, Entrepreneur
Place of residence: Madison, Mississippi
Engagement Shoot Location: Jackson, Mississippi
Wedding date: April 20, 2019
Engagement story:
Our proposal was very intimate. We were outside on the patio of Daniel's home, which was lit by candlelight. While music was playing, he started talking about the future and then he got down on one knee and asked me to marry him. It was perfect. I was totally surprised and not expecting it that night.
For the Groom: Walk us through the behind the scenes of creating this special day.
I had contemplated proposing in front of a group of friends. I also thought about going to her favorite restaurant. However, I ultimately decided for it to just be us on a quiet evening at home.
What makes your love special?
We complement each other well. Also, I think we both allow each other to be who we are, no pretense or need to be anyone other than ourselves.
What was the theme of your shoot?
Downtown Elegance
Were there any memorable moments during the shoot?
Yes, it was cold and windy, but it made the shoot fun. Our photographer made everything very easy and laid back. I was nervous before the shoot but quickly became relaxed after the photo shoot began.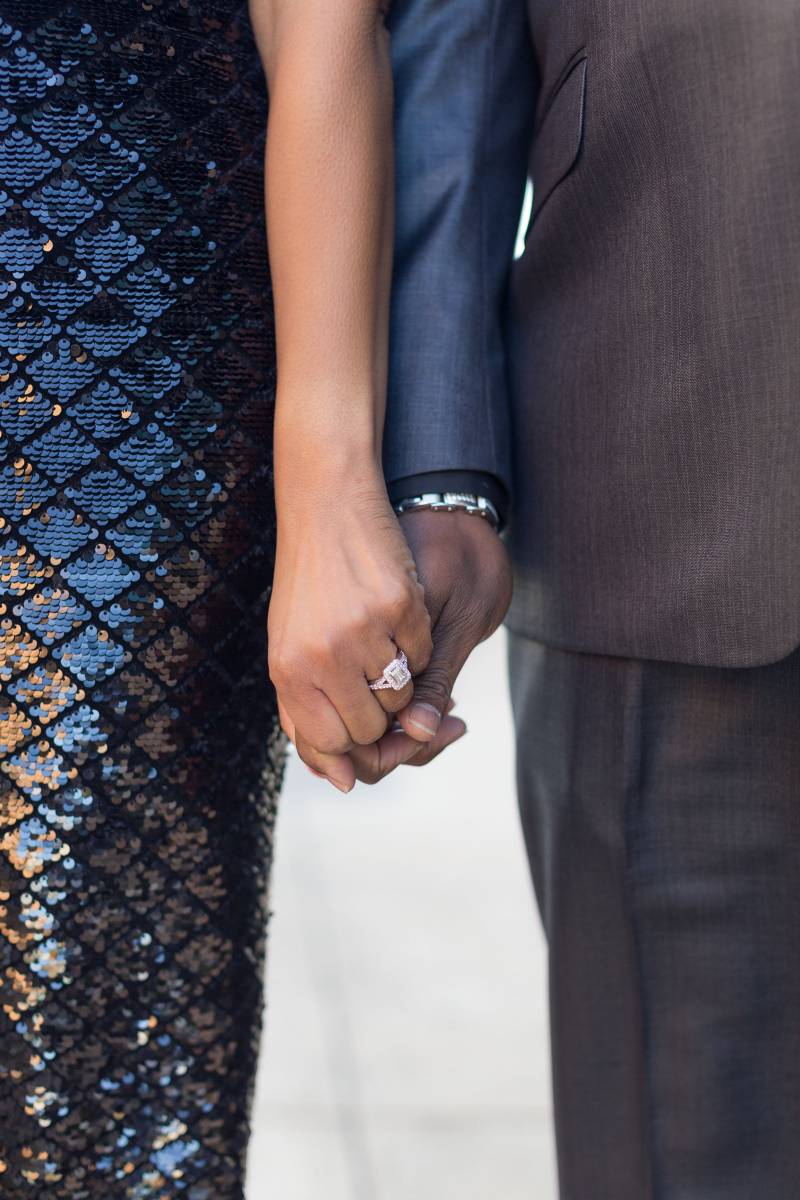 What are you most looking forward to about your wedding?
Sharing our special day with family and friends and officially beginning our life as husband and wife.
Have you started planning your wedding?
Yes, our wedding is planned. It is taking place on Easter weekend at an amazing venue in Brandon, Mississippi.
Congratulations to the happy couple! We wish you a fruitful marriage and many years of wedded bliss.
Sources