LaSandra and Anone were both in the military when they met each other in 2015. They were both on a deployment to Kuwait at the time, and eventually, they fell madly in love with each other. This romantic couple was together for three years before they walked down the aisle as husband and wife. Check out how they defeated all odds with a tropical beach wedding in Treasure Island, Florida. Take a look at their special day, captured by Crystal Artis Photography.
Bride's full name, age, and occupation: LaSandra Denise Hubbard, 32, Logistics Officer
Groom's full name, age, and occupation: Anone Jermaine Hubbard, 36, Human Resource Specialist
Place of residence: Columbia, South Carolina
Wedding date: September 2, 2018
Wedding location: Bilmar Beach Resort, Treasure Island, Florida
Wedding theme: Beach Chic
Honeymoon Destination: Montego Bay, Jamaica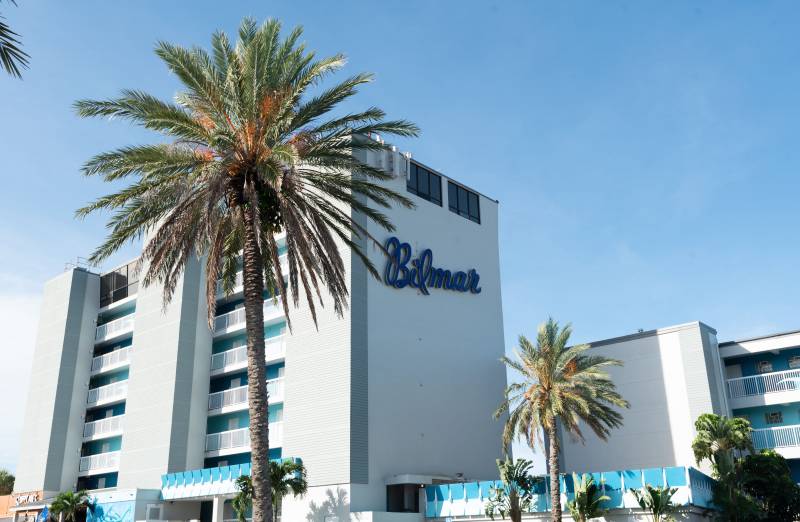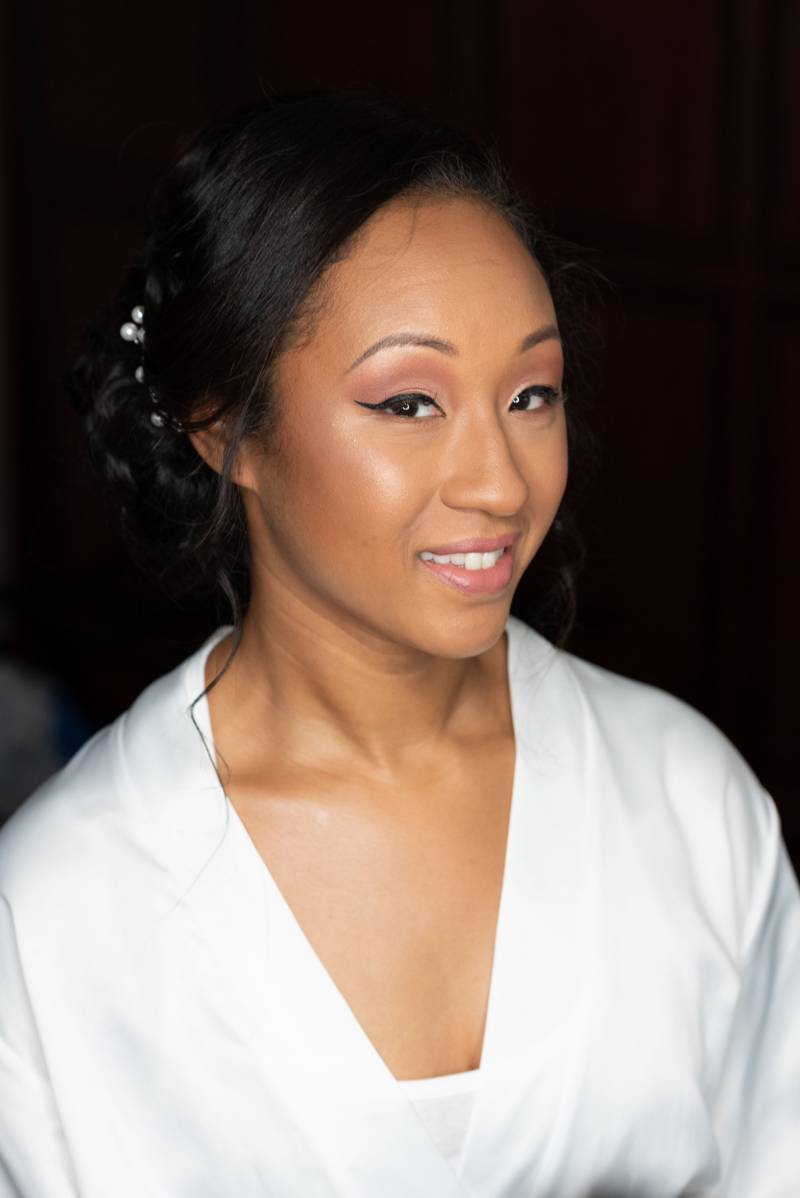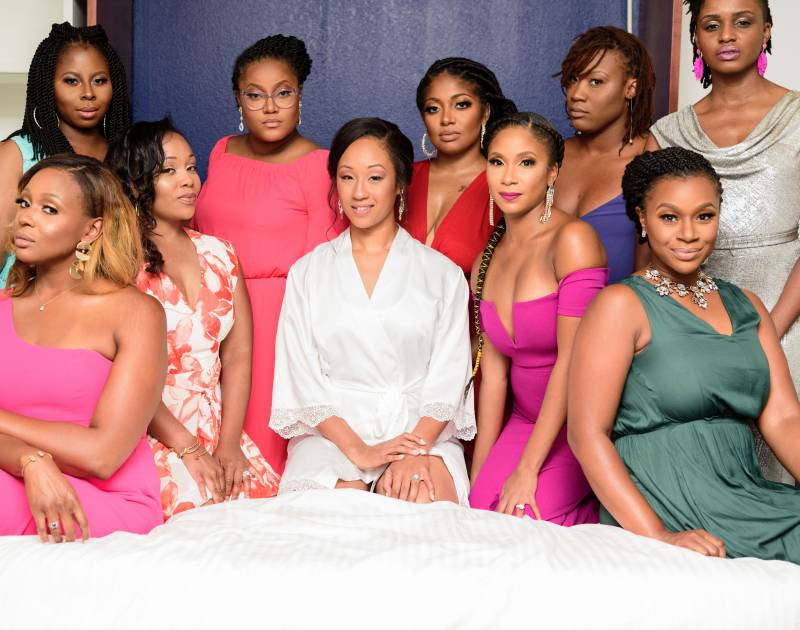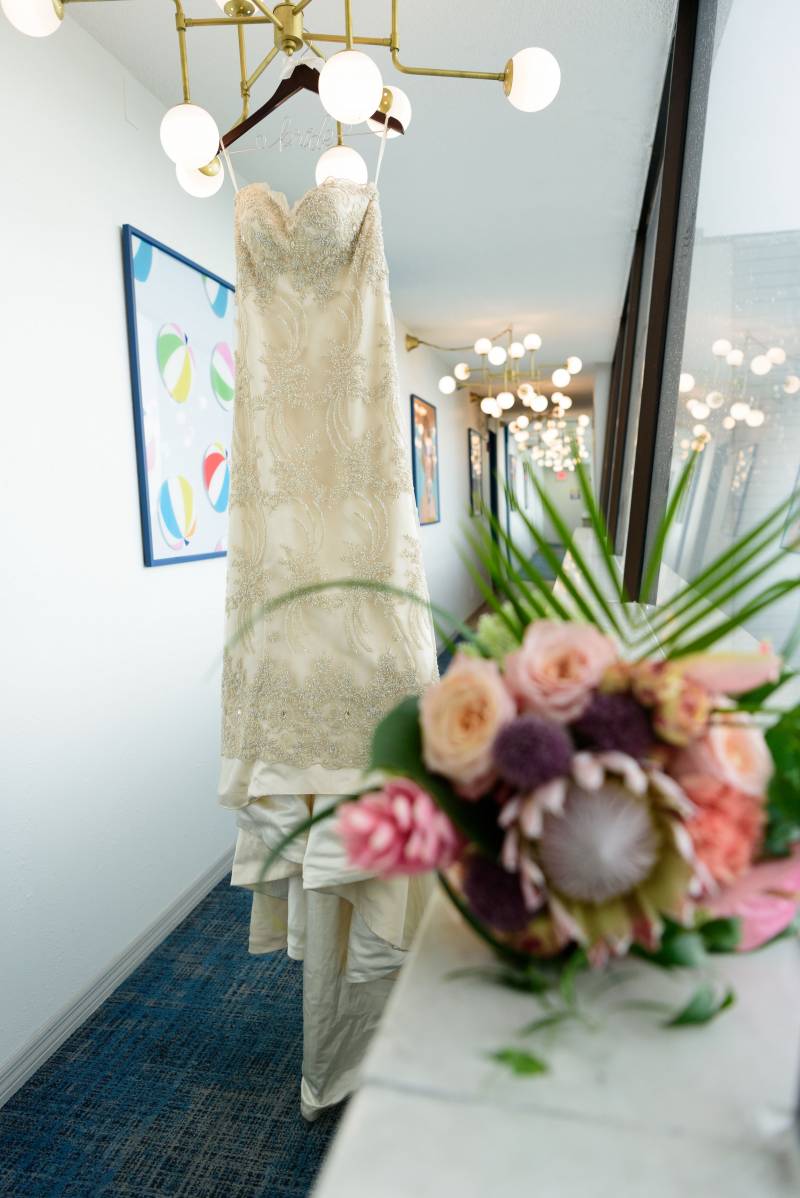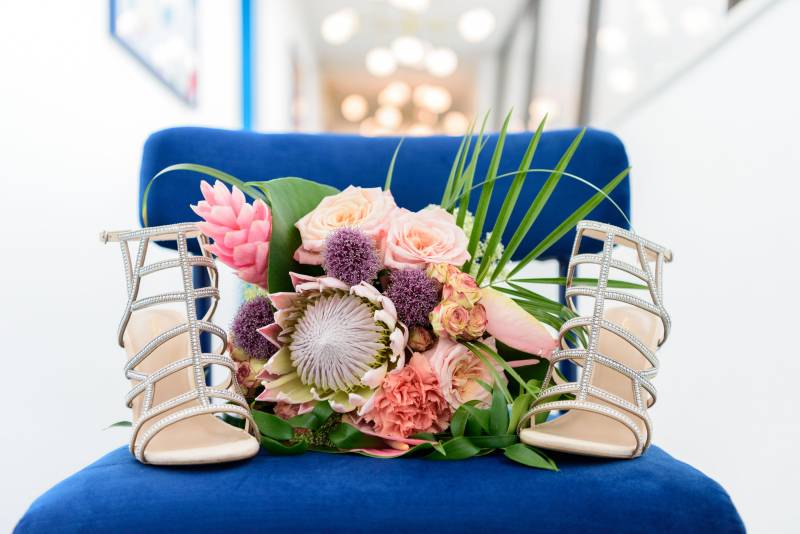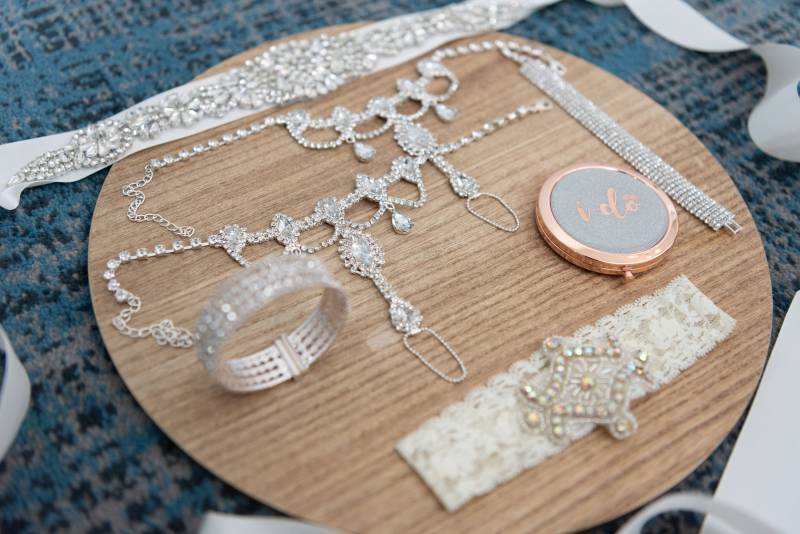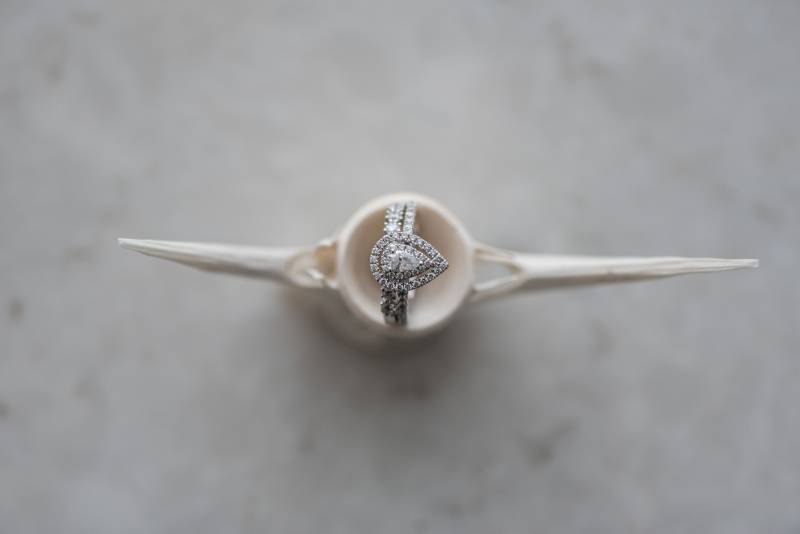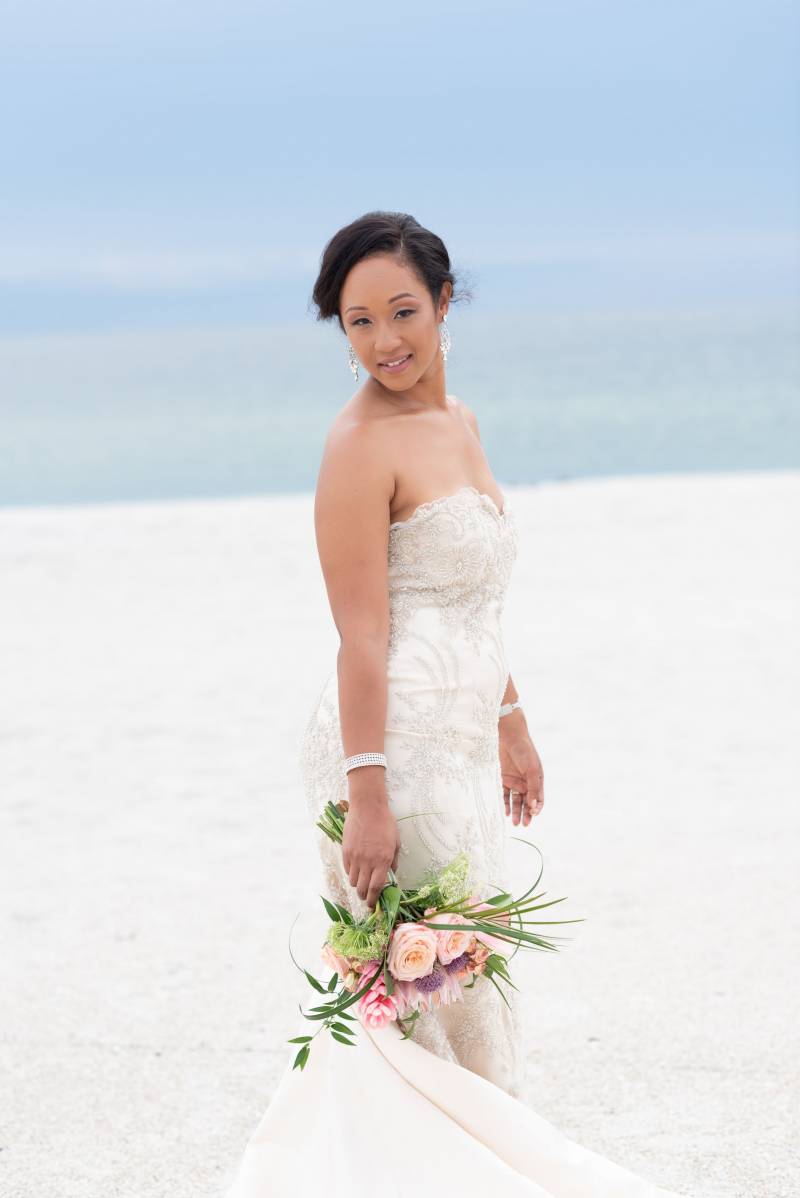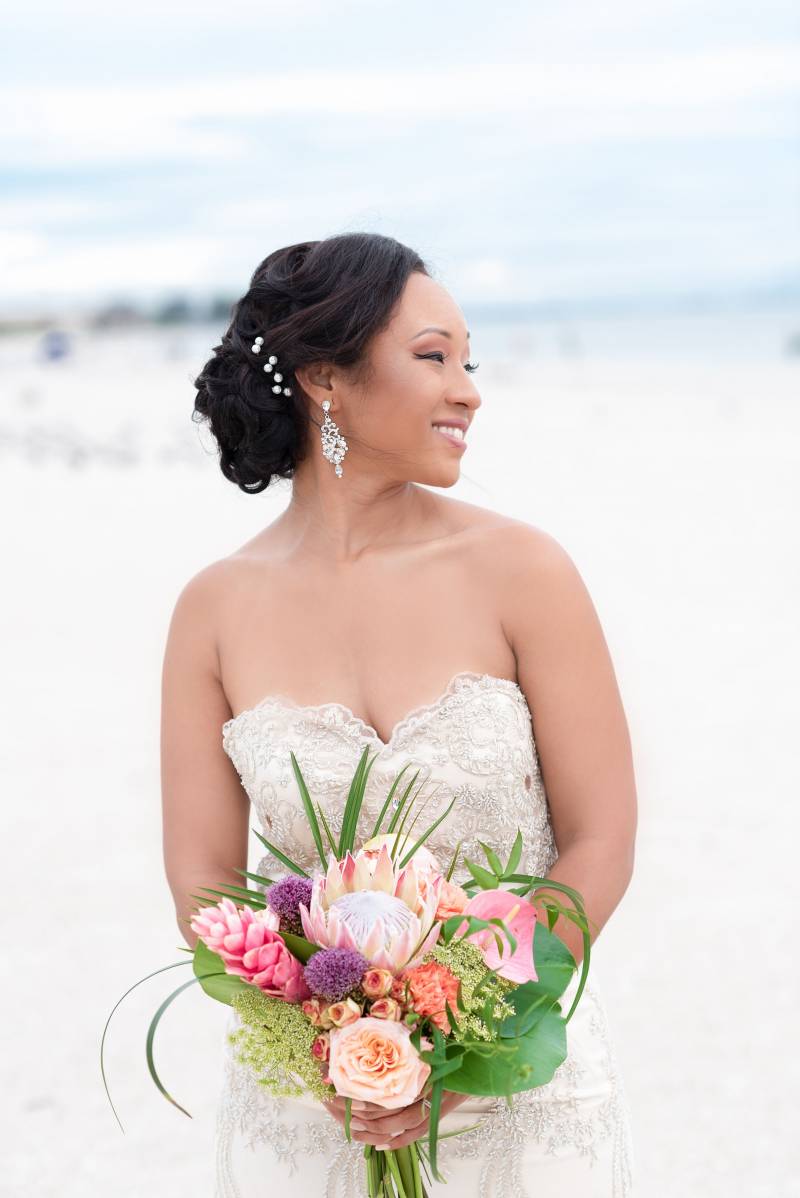 Engagement story:
Anone coordinated with some of my best friends to come up with the ultimate proposal. For weeks, I thought that I was going to my BFF's book release. But, the day of, my mom asked if she could tag along. Of course, this sent red flags, as she never asks to tag along to my friend's past events.
When we got to the restaurant, we were escorted to a private room with my close friends. It helped that my friends are also Bonita's close friends. After a short delay, due to some technical difficulties, he played a very sweet video. Then he got down on one knee and popped the question. It was the most perfect day. January 27, 2018.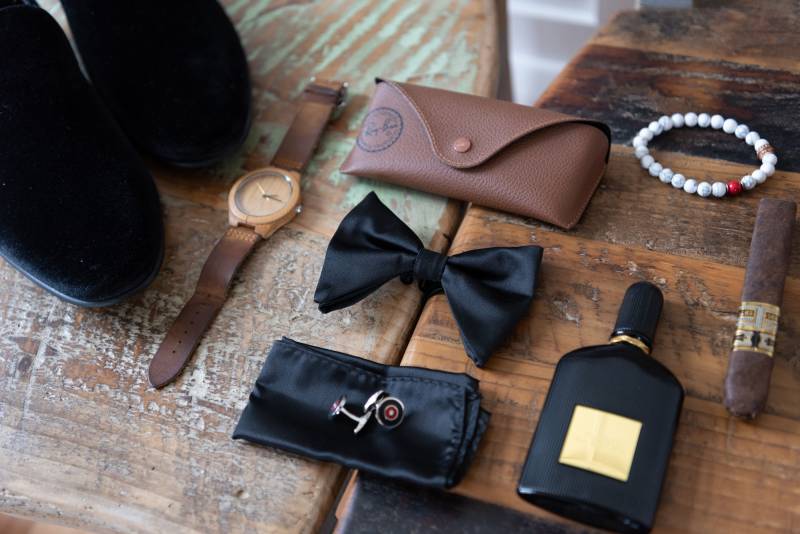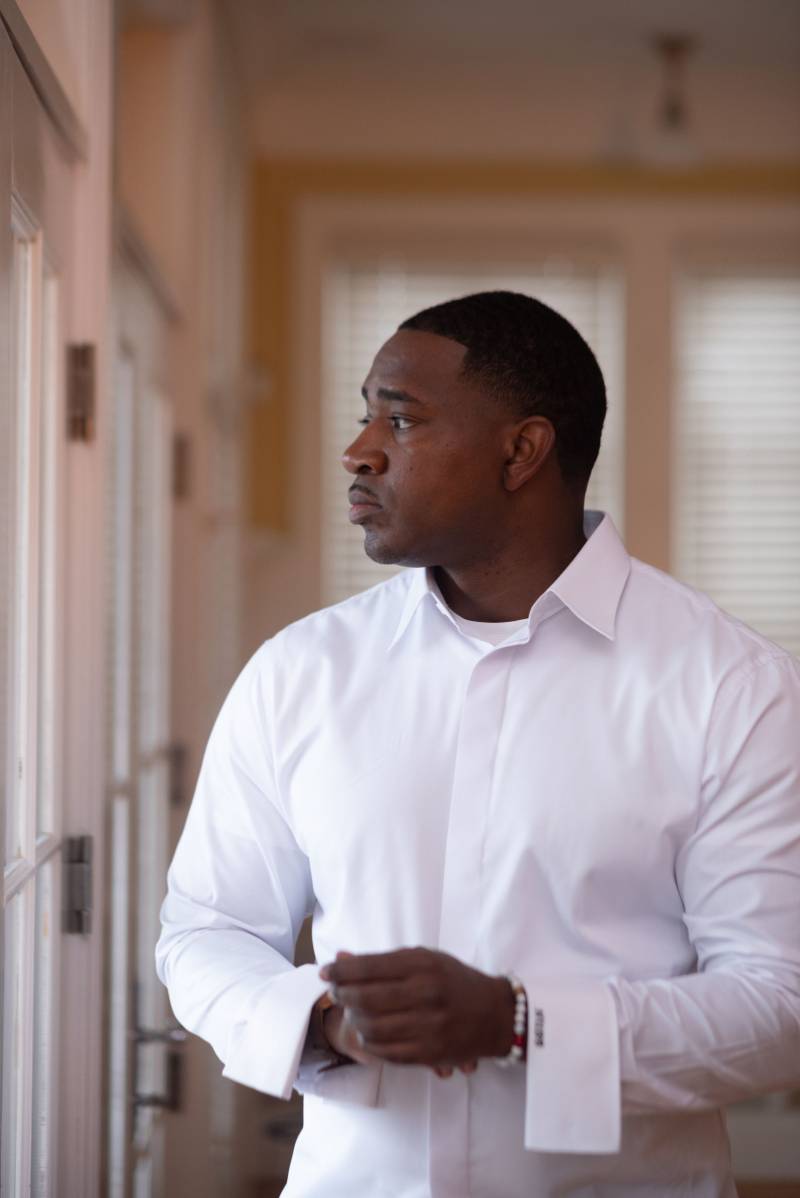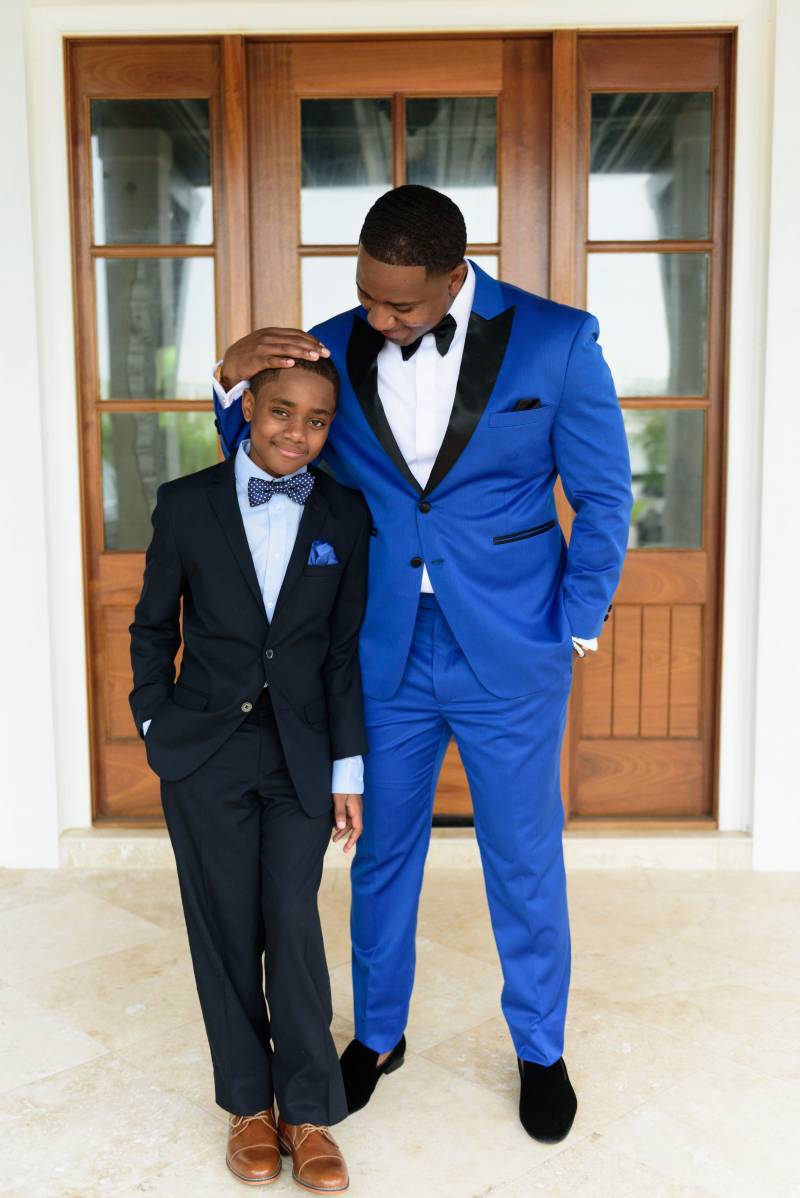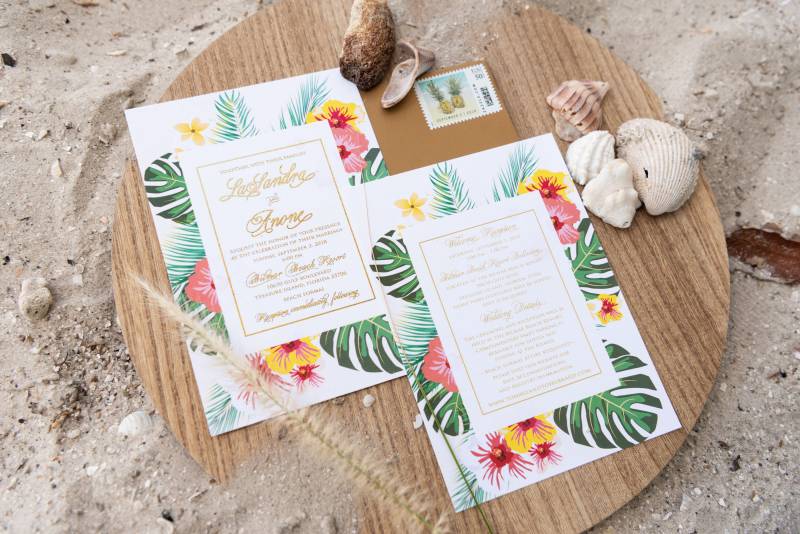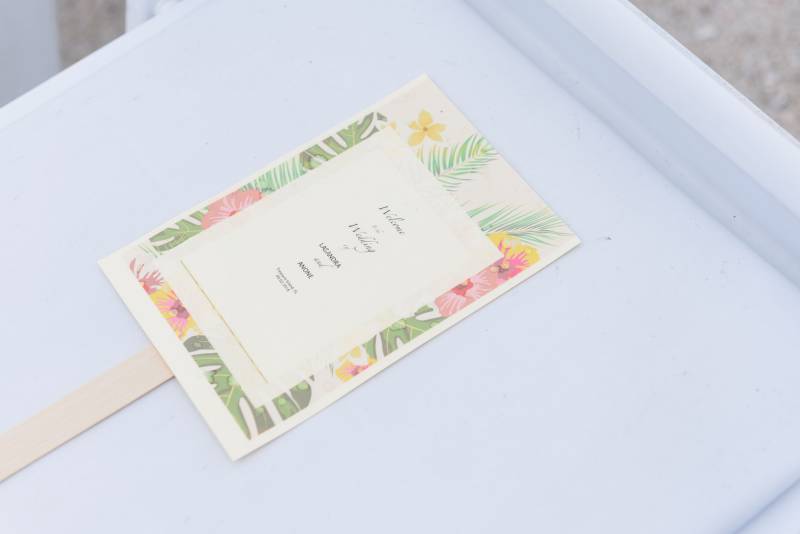 From the Bride:
The wedding day was very serene. I woke up excited, but at peace. My best friends were by my side all day, which made everything easy. They put on their capes and made sure I had everything I needed, handled all the crazy nuances that arose, and warded off all wedding day issues. My day of coordinator, Alyssa Christoff, was absolutely wonderful. The weather forecast was calling for rain. She came to make sure I was aware and gave me various courses of action just in case it started to rain. She came back to check on me several times throughout the day to make sure I wasn't having a meltdown.
Once the rain started, people kept texting and calling me to make sure I was okay. There was no need, because I had so much peace about the day. I knew that it was going to work out, and it ultimately did! Anone called me during the monsoon, and I assured him that I was okay. I appreciated hearing his voice. It added to my calmness. The rain eventually stopped, and painted the water this beautiful sparkling blue. It was perfect for our pictures and the wedding backdrop. The weather was perfect, the guests looked great, my vendors were extremely professional and had beautiful spirts. My mind was at ease. Everything was absolutely perfect! The entire day was everything that I dreamed of!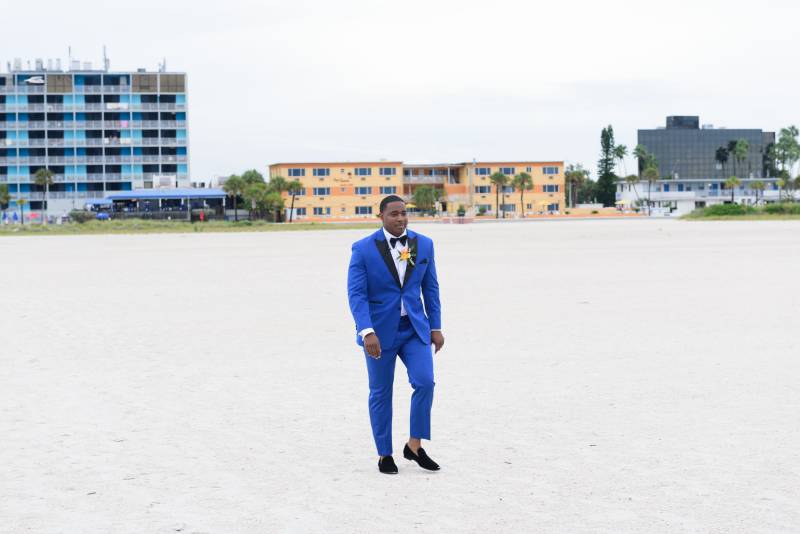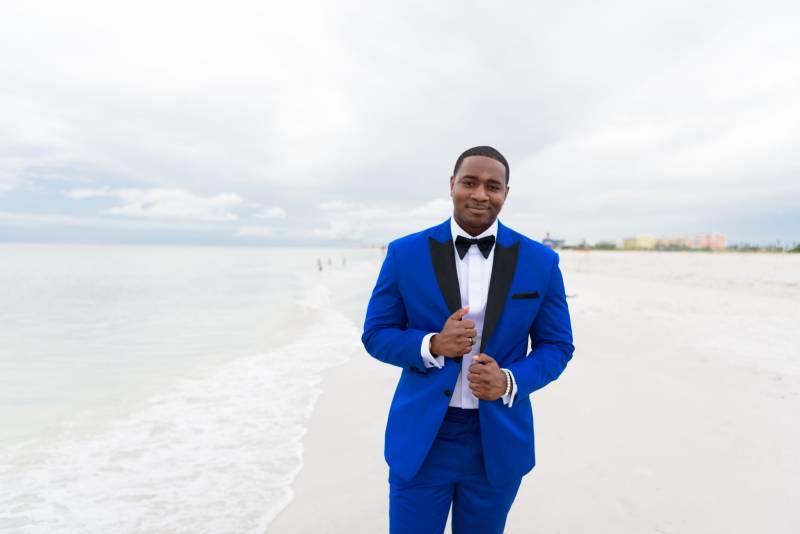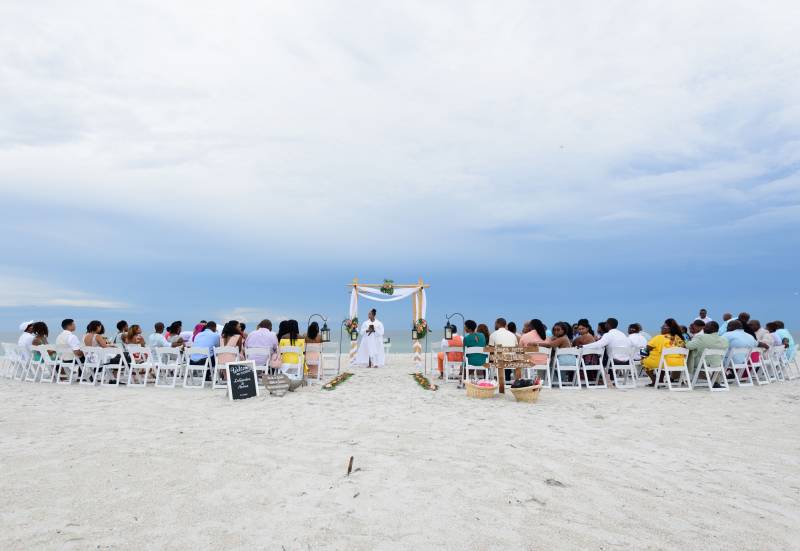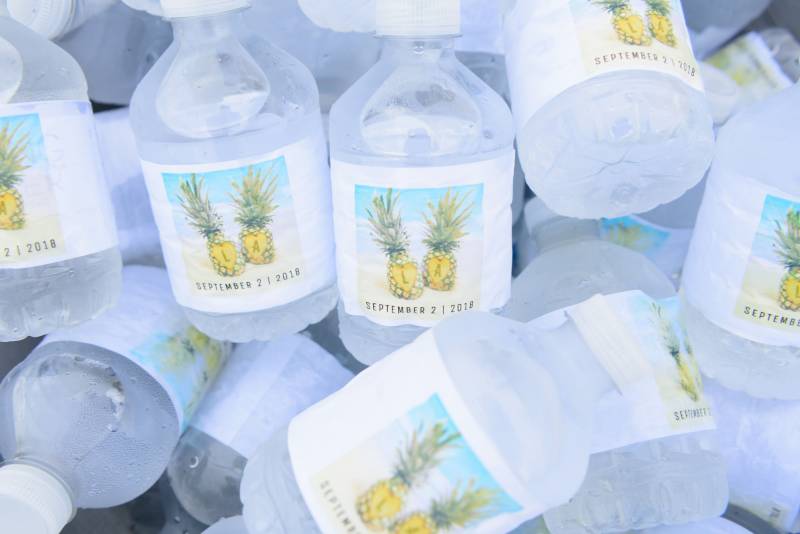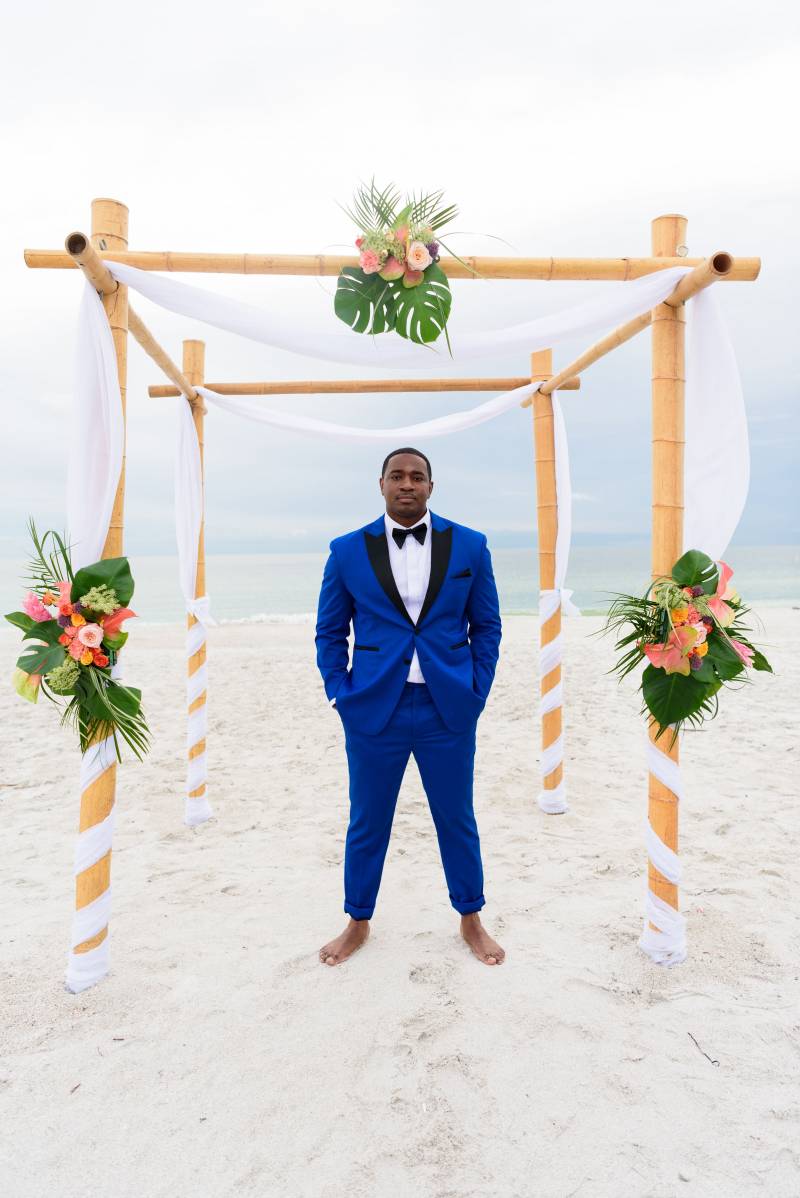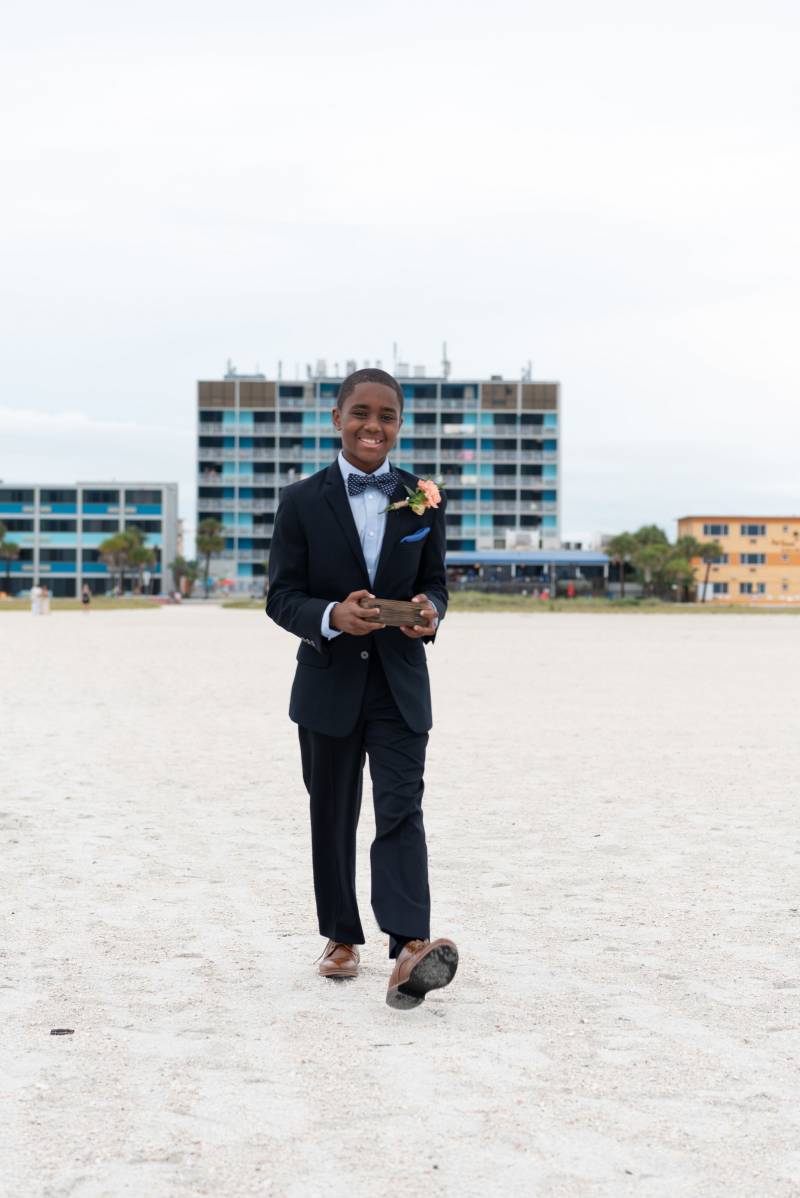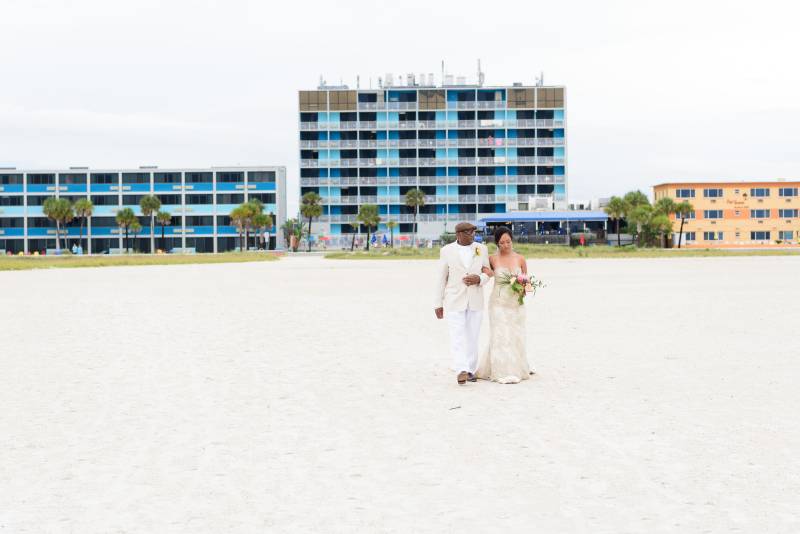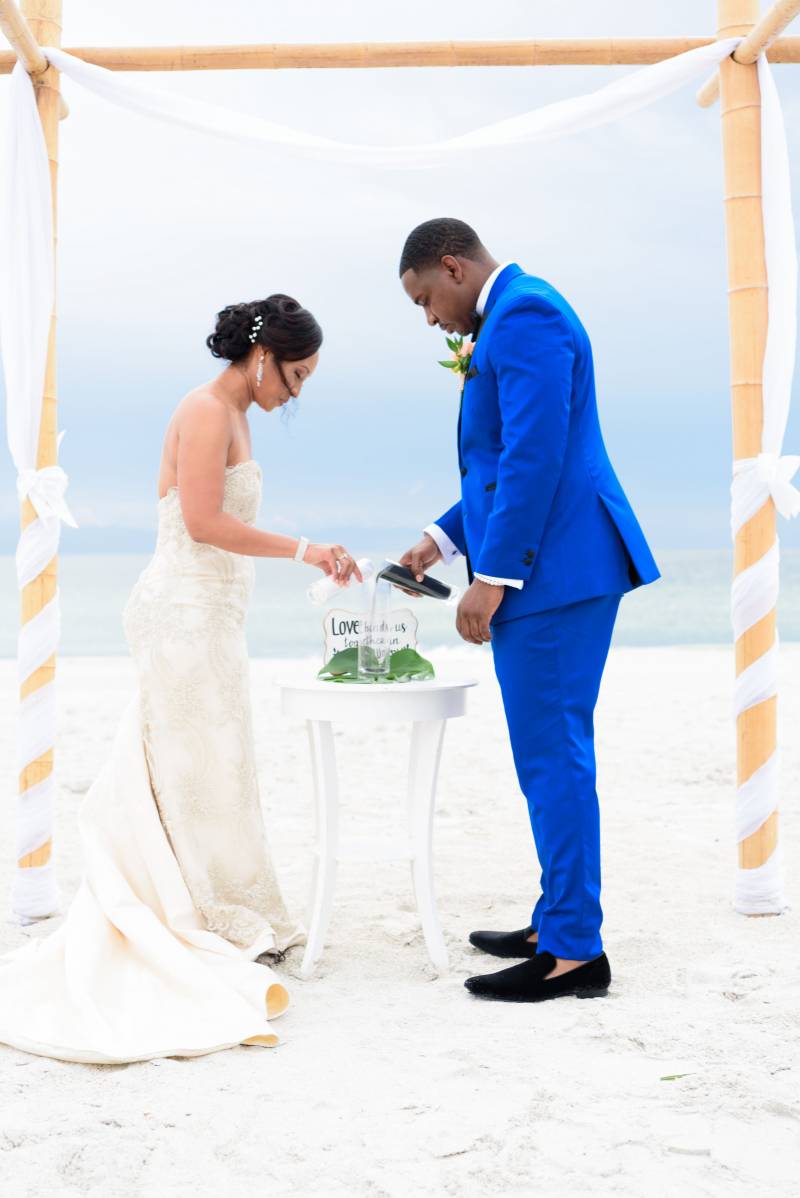 From the Groom:
The wedding day was interesting for me. I woke up a bit nervous so I went for a run. During my run, I noticed how cloudy it was, which is a huge deal since it was a beach wedding, meaning Mother Nature gets a vote. A couple of hours later, the sky opened up and it rained like the great flood. I panicked and called my beautiful bride-to-be. Little did I know, they were having a praise party in her room. Her spirit spoke directly to my heart. After I heard her voice, and how at peace she was about the whole ordeal, I was calm.
This is one of the reasons I married her. LaSandra has the ability to speak life into me, even in the midst of some of my darkest moments. The rain eventually stopped, and the sun was barely hidden behind the clouds. Making the beach literally the perfect spot for our ceremony. Crisis averted! I figured the rest of the day would be smooth; boy was I wrong.
The closer I got to the ceremony, the more nervous I became. I eventually ended up in a waiting room with my 13-year-old son. Apparently, he could see the nervousness on my face, so he asked me if I was ok. I replied, "I'm good son." Then he says, "It's ok dad." I couldn't believe I was being consoled by my kid, but honestly, it didn't work. However, God is so good in moments like this. I heard a group of people talking, so I looked out of the waiting room door, and saw both of my best friends walking down the small alley leading to the beach. I quickly gathered them in my waiting room. We formed a circle and prayed.
I felt calmness afterwards. The rest of the evening was magical. A place I had never been before, but long to return. Not in terms of the location, but there was this indescribable energy in the air. It can only be defined as the true essence of love. My wedding day propelled me through an entire gambit of feelings, but as we danced the night away it was all worth it. I wouldn't change a thing.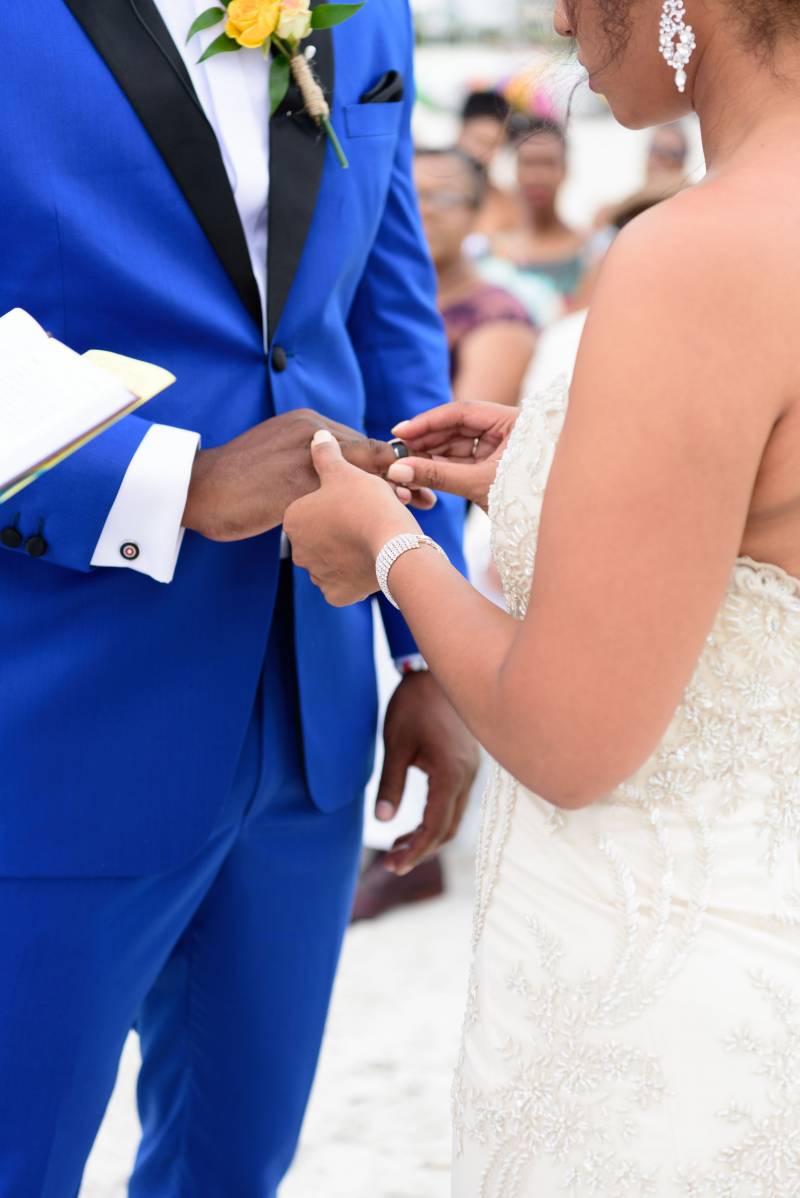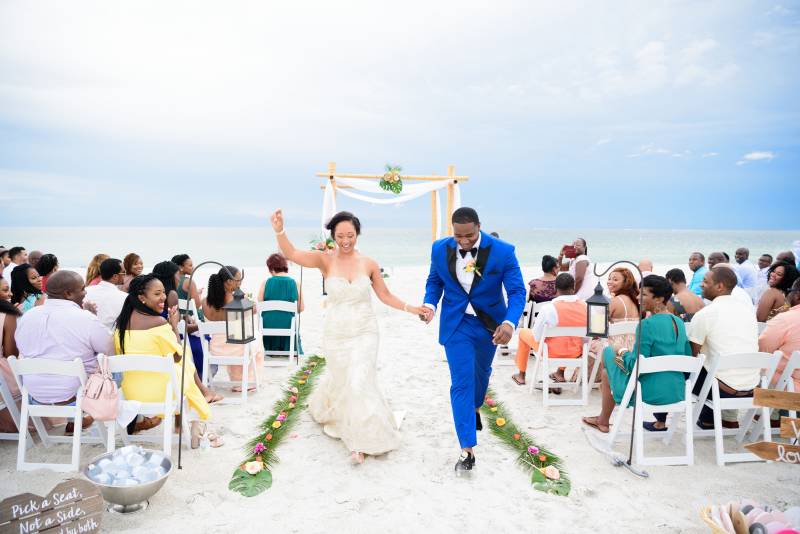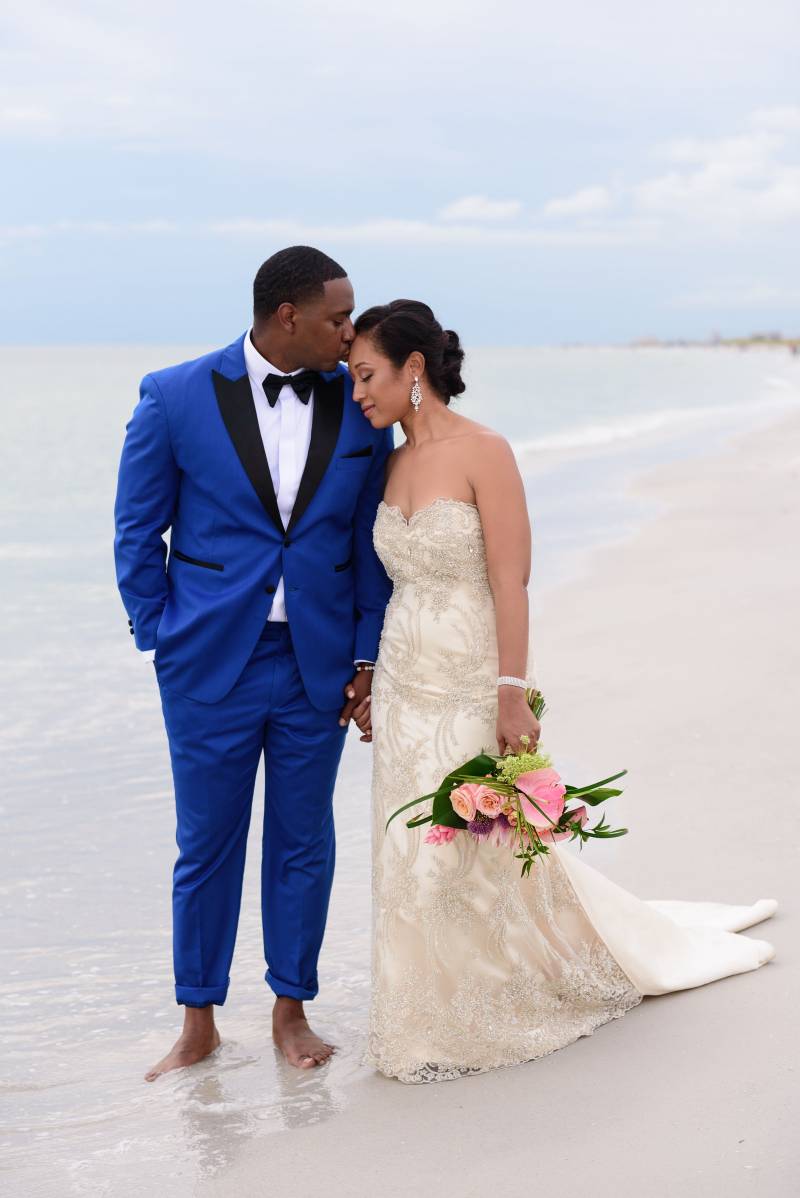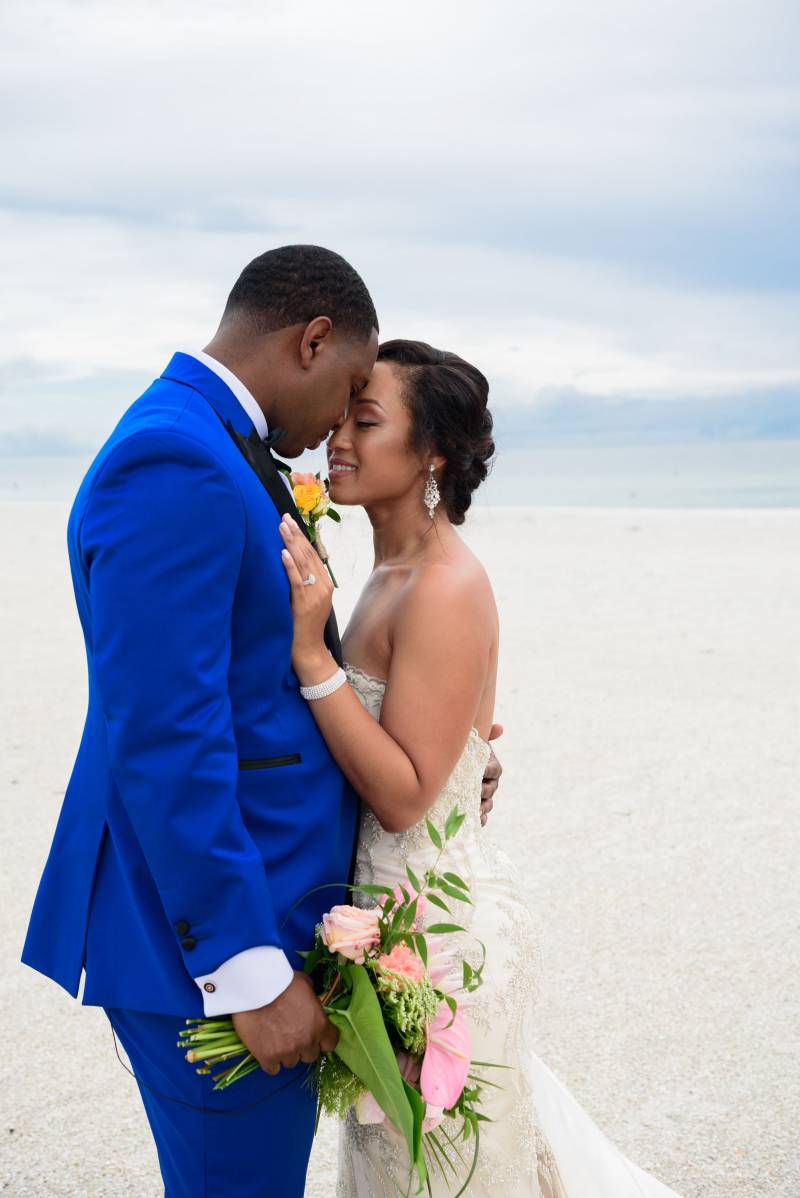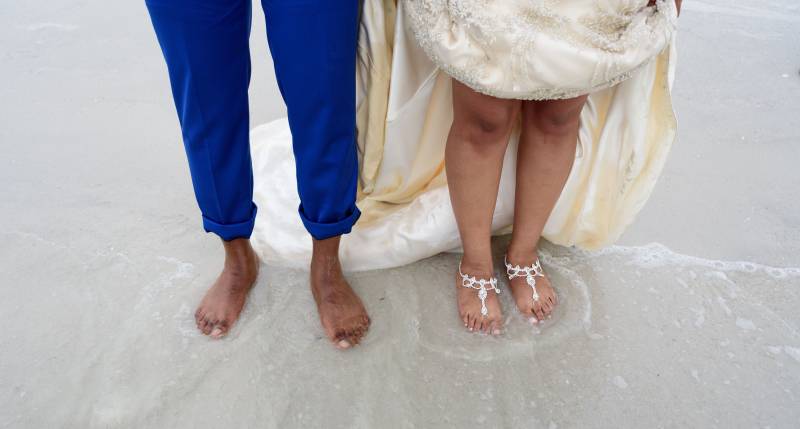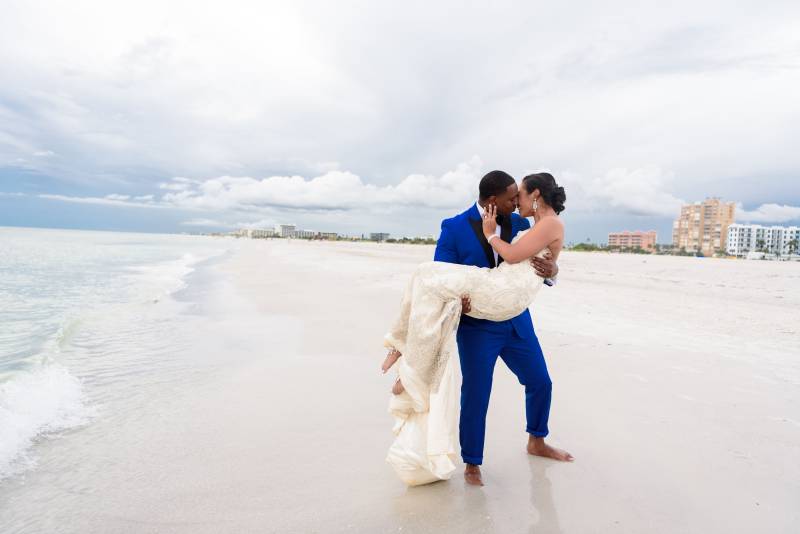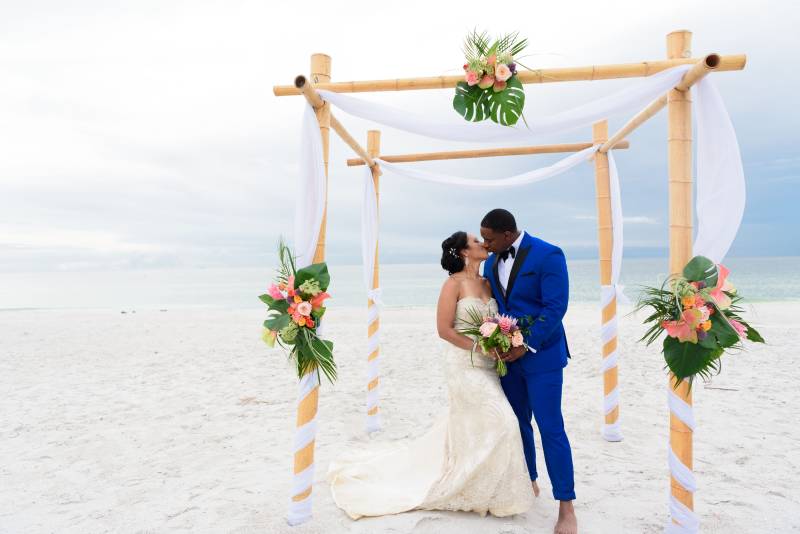 What makes your love special?
God sent us both all the way to the desert in Kuwait to meet each other.
Your most memorable moment:
There were so many magical moments that occurred during our wedding weekend. It pains me to pick just one. But, before the start of the ceremony, I had my closest friends come to my hotel room for prayer.
Also, the prayer that our officiant declared was so powerful! It truly set the tone for the ceremony. As soon as we broke from the prayer circle, someone said something about being blessed, and we all broke out into a choral rendition of "Blessed" by Fred Hammond. It was epic!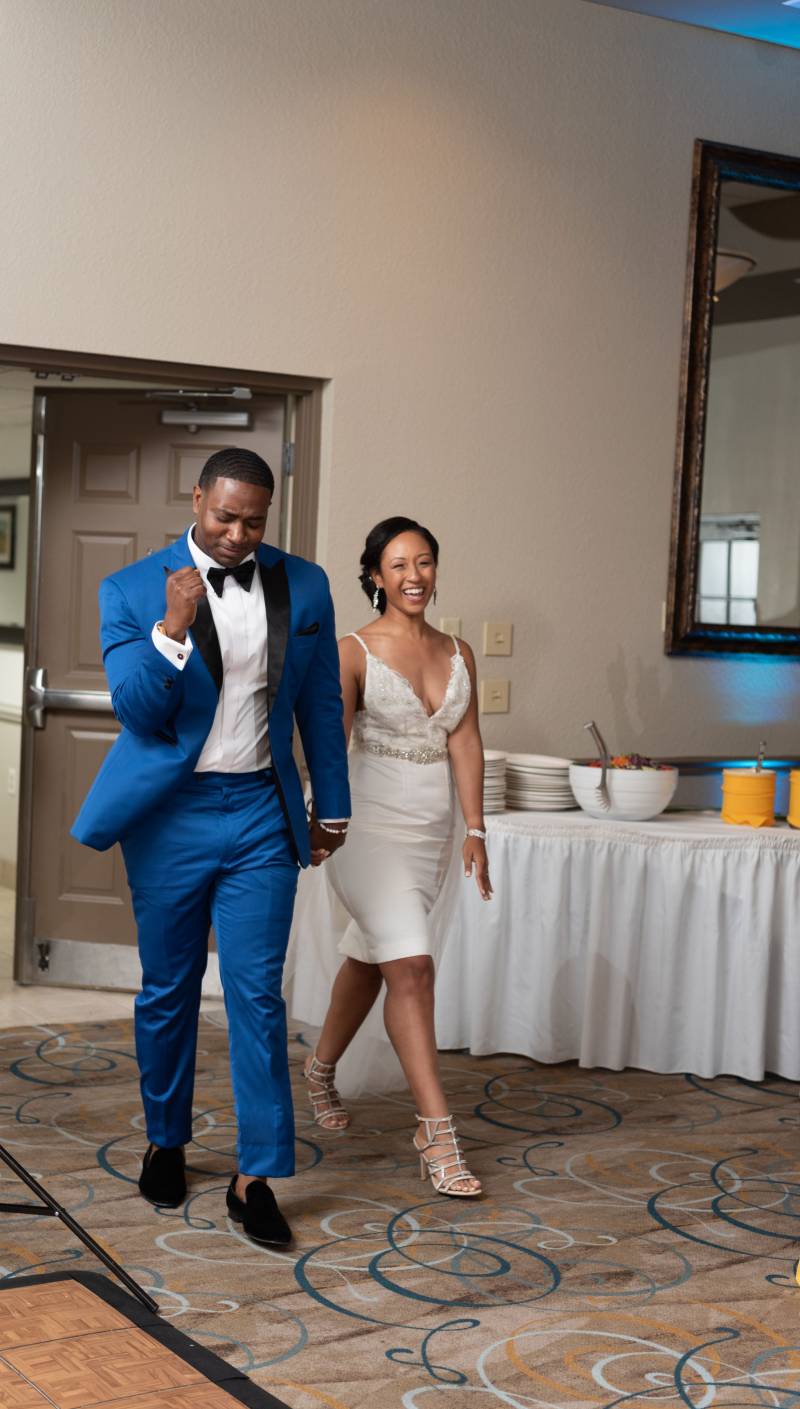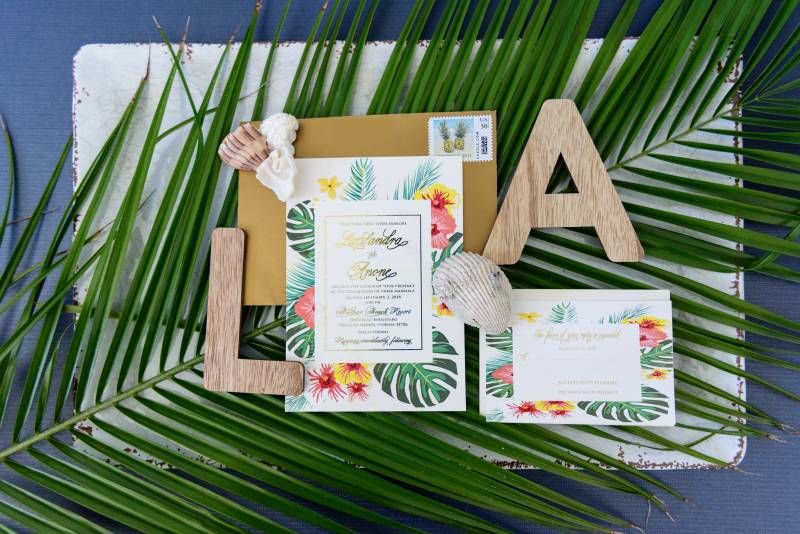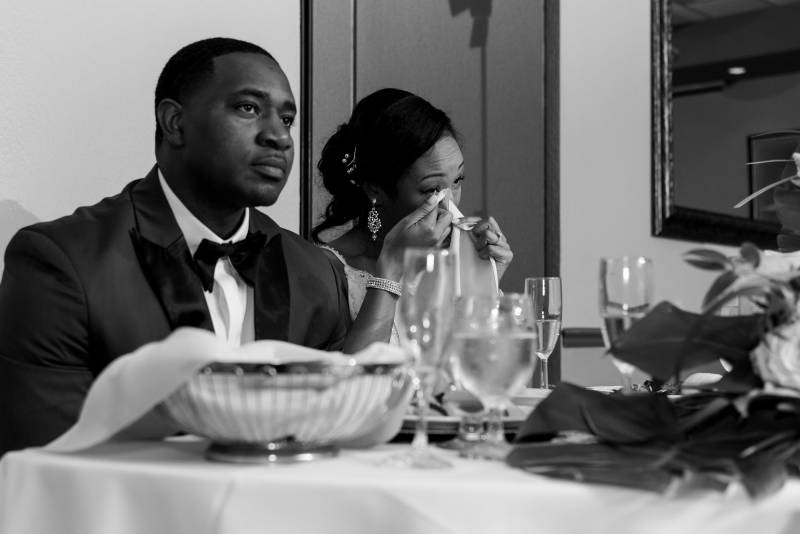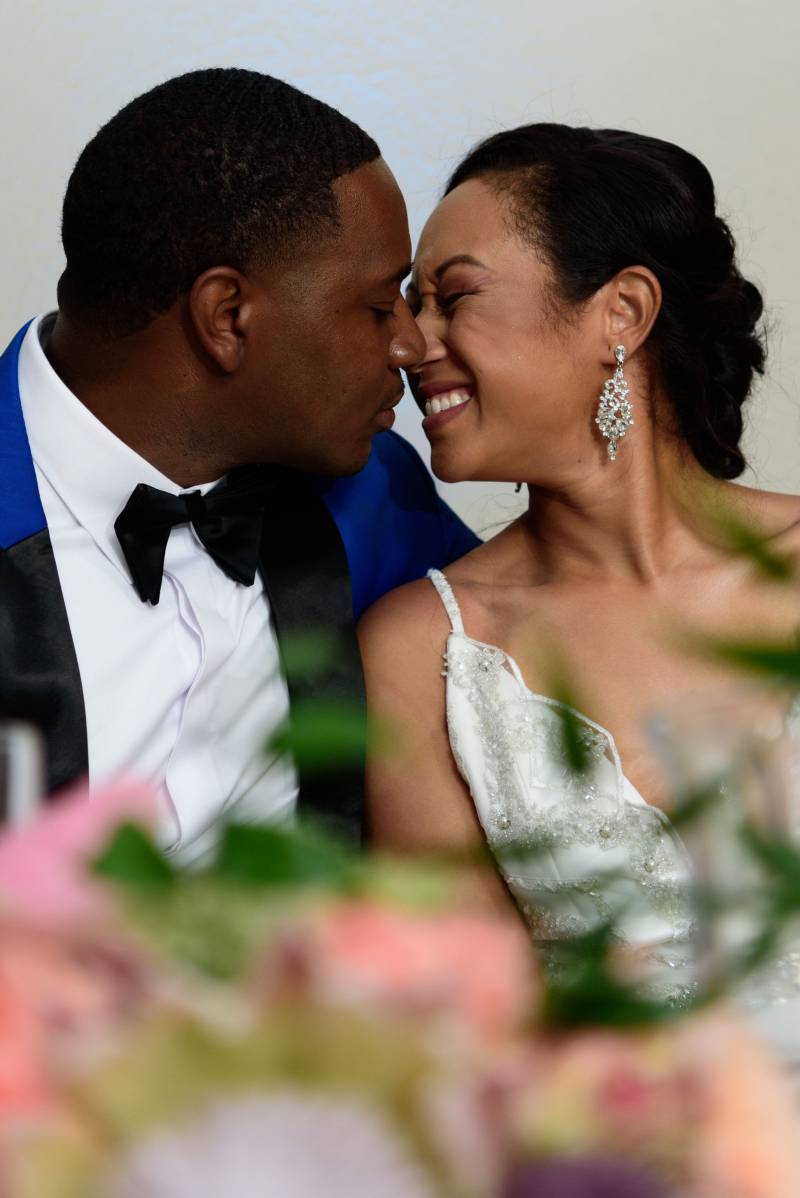 Wedding song:
"You & I" by John Legend. Anone used this song as the backdrop of the engagement video that was made.
Favorite wedding detail:
The food was the best part. The Bilmar Beach Resort has a package called the "Tour of Key West," which fit our theme perfectly. It was delicious!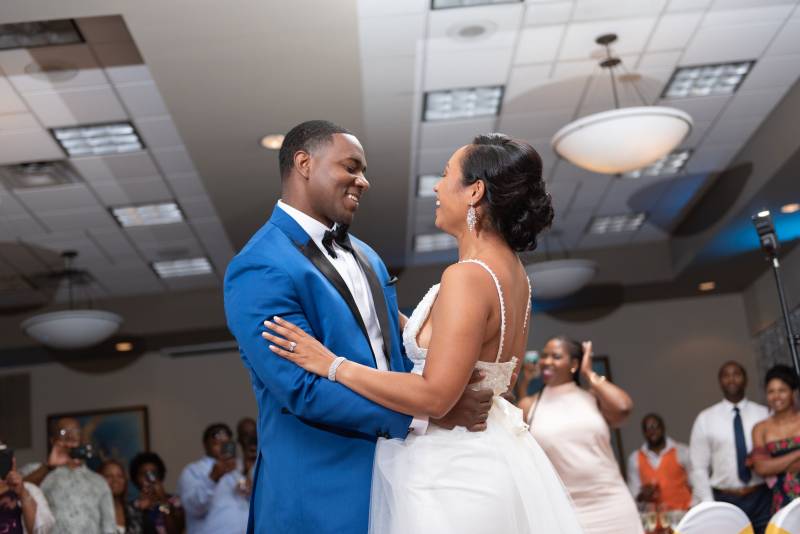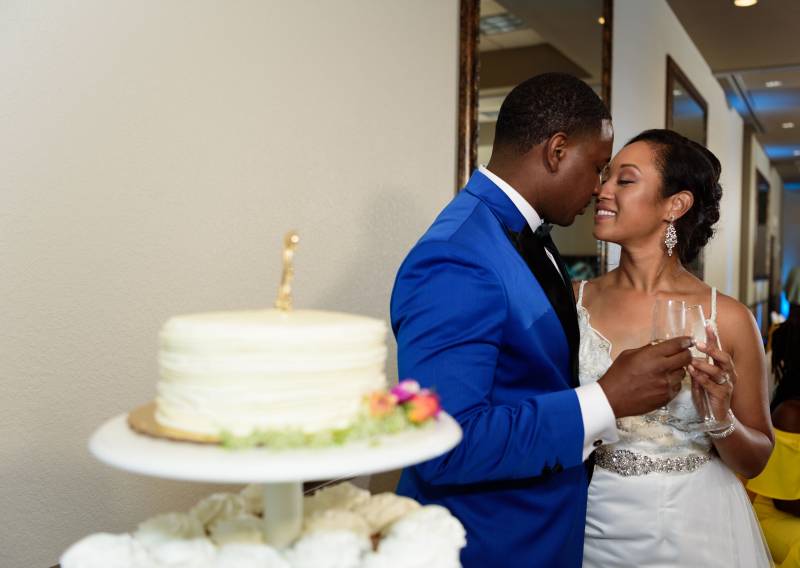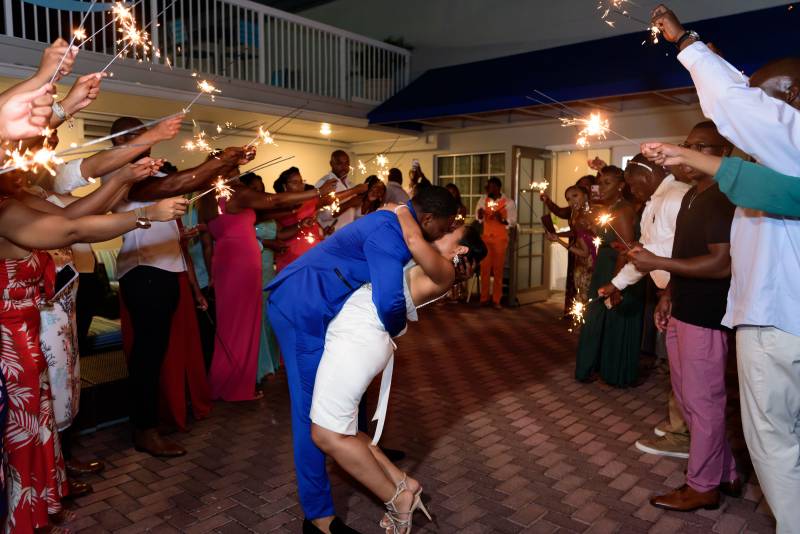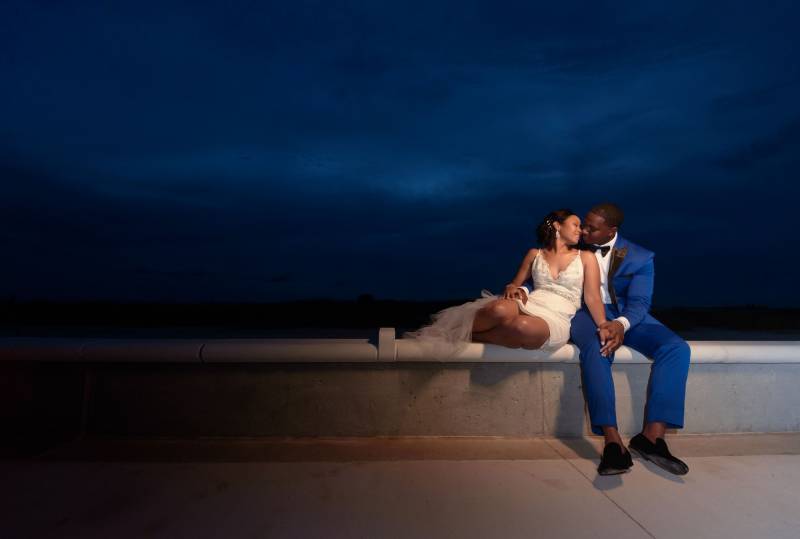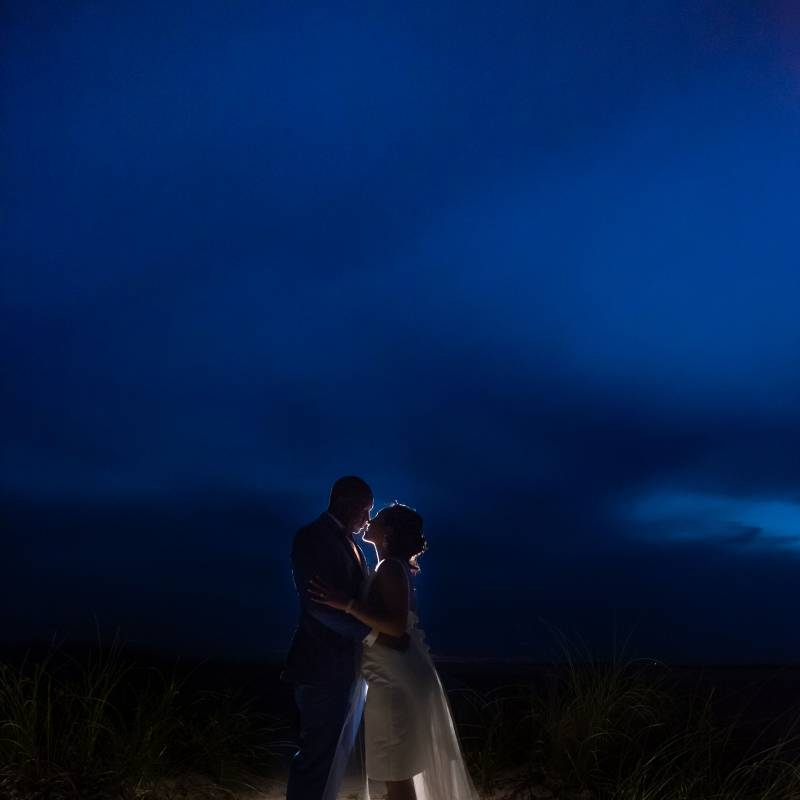 What are you most looking forward to as a married couple?
Her: Building generational wealth and creating a positive financial legacy.
Him: I'm looking forward to creating a family that leads a generation of Hubbard's for centuries to come. Money is extremely important, but family gives you the food that feeds the part of you that money can't satisfy. Soul food.
Advice for a Bride and Groom on their wedding day:
Her: Take in the moment. Find your happy place. Don't let anything ruin your day. Stay positive and make sure you have the right people with the right vibes by your side. Get rid of anything and anyone who doesn't feed into your positivity!
Him: I would advise any groom to take in every moment. Don't be afraid to take as many pictures of random things on that day. Spend some time alone if you can and talk yourself through what's about to happen. Lastly, be exactly where your feet are. Don't worry about anything or anyone who's not in that very moment with you, nothing else matters.
Congratulations to the happy couple! We wish you many years of wedded bliss!